UPDATE [22/11/21]: The first of the two new South Park movies arrives exclusively to Paramount+ this week (November 25th) – check out the teaser trailer at the bottom of this article now.

Paramount+ has confirmed two new South Park movies are hitting its platform to close out 2021, which will effectively see co-creators Matt Stone and Trey Parker fulfil the first part of their $1.27 billion deal with ViacomCBS.
IGN reports ViacomCBS Chief Programming Officer (Streaming) – Tanya Giles – revealed the news during a Paramount+ panel at the Television Critics Association. After the two new South Park movies have been released this year, two more movies will be released annually right through to 2027. In addition to the total of 14 feature-length titles set in the same universe, Stone and Parker have also agreed to produce six more seasons of their flagship animated property.
The plot for these new South Park movies has yet to be disclosed, probably because the lads haven't even figured it out yet given what we know about their run-and-gun production process. But many believe the overall direction will align more with their recent pandemic special than that of their 1999 undertaking, South Park: Bigger, Longer, & Uncut (which was brought to life with a US$20 million budget).

RELATED: 'South Park' Creators Gambled Big Time For Their $1.3 Billion Payday
---
---
"Comedy Central has been our home for 25 years and we're really happy that they've made a commitment to us for the next 75 years," Stone and Parker expressed via statement.
"When we came to ViacomCBS with a different way to produce the show during the pandemic, Chris [McCarthy], Nina [Diaz], Keyes [Hill-Edgar], and Tanya [Giles] were immediately supportive and enabled us to try something new that turned out to be really well received."
"We can't wait to get back to doing traditional South Park episodes but now we can also try out new formats. It's great to have partners who will always take a chance with us."
"Matt and Trey are world-class creatives who brilliantly use their outrageous humour to skewer the absurdities of our culture and we are excited to expand and deepen our long relationship with them to help fuel Paramount+ and Comedy Central," says Chris McCarthy, President-CEO of MTV Entertainment & Chief Content Officer (Adult Animation) at Paramount Plus+.
"Franchising marquee content like South Park and developing new IP with tremendous talent like Matt and Trey is at the heart of our strategy to continue growing Paramount Plus."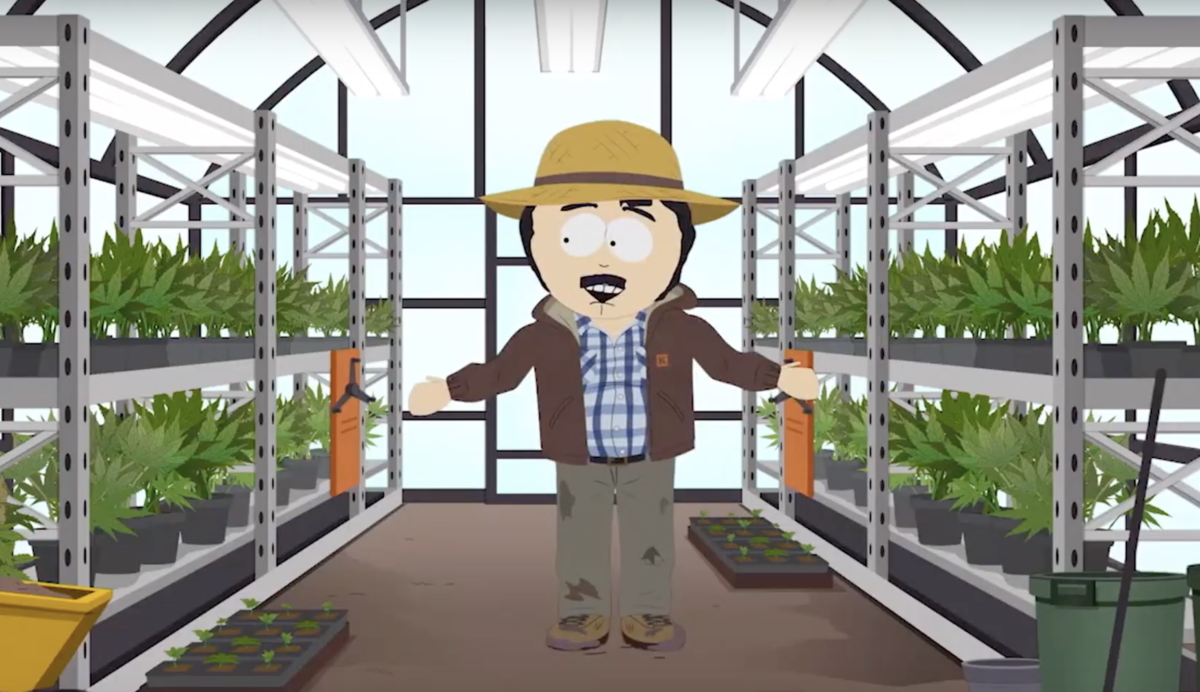 RELATED: Paramount Plus Australia – A Complete Guide To The New Streaming Service
In an interview with Bloomberg last month, Matt Stone stated the freshly harvested bounty of his and Trey Parker's arduous labour would be used to pursue their other endeavours.
---
---
"South Park pays the bills and then some. Trey and I have used that to pay for other stuff we want to do."
"Other stuff" previously encompassed everything from their hit Broadway musical Book of Mormon, which has toured internationally and received equally tremendous reception, to a new show marrying deepfake technology with absurd concepts. As for tomorrow, the duo plans to invest in a documentary series, bringing Randy Marsh's Tegridy Weed into material reality, create a 3D video game, as well as buying up the bankrupt Colorado restaurant, Casa Bonita, featured prominently in a South Park episode.
"We've been rich for a long time. We have nice houses and cars. Even this giant deal won't change my day-to-day. I'm not going to buy a new watch… [But] we are gunning for this restaurant that's just been abused in Colorado. It's Trey's dream to revamp Casa Bonita."
Long live South Park.
What happened to the children who lived through the Pandemic? Stan, Kyle, Cartman, and Kenny survived but will never be the same Post-COVID. Stream South Park: Post-COVID (the exclusive event come to Paramount+ on November 25th).