The Huffington Post, ABC Radio, The Herald Sun, and The Age are but a few of the major publications and networks who have in recent months picked up stories by the team at PLGRM (pronounced Pilgrim).
PLGRM is a Melbourne born and raised independent media network not dissimilar to VICE that tells incredible stories. Their mission is simple in returning to the herald journalism of yesteryear, "To be an open-minded and uncensored voice, creating positive and inspirational substance through the art of storytelling to empower the lives of people on a global scale towards a fulfilling existence".
Alex Siddons, director of PLGRM's latest short The High School Lawyer puts it simply, "We aim to create empowering media that ultimately starts conversations for humanity, with humanity". From little things big things grow – and PLGRM is certainly growing.
---
---
At the premier of The High School Lawyer the young team at PLGRM lead by co-founders Ned Donohoe and Kristian Michail assembled an impressive ensemble of guests to discuss the themes of The High School Lawyer. It wasn't the fact that the guests were all high profile but rather that the young team were able to help facilitate on such a deeply personal topic as domestic abuse – all three guests speaking openly about surviving it themselves.
Joining the films protagonist, Vincent Shin, on stage in an open and powerful if not confronting conversation was Brownlow medallist and current domestic violence campaigner Jimmy Bartel and Commissioner for Children in Victoria, Liana Buchanan. It is a credit to the young organisation to be able to guide such a sensitive discussion with people so well known in the media spotlight.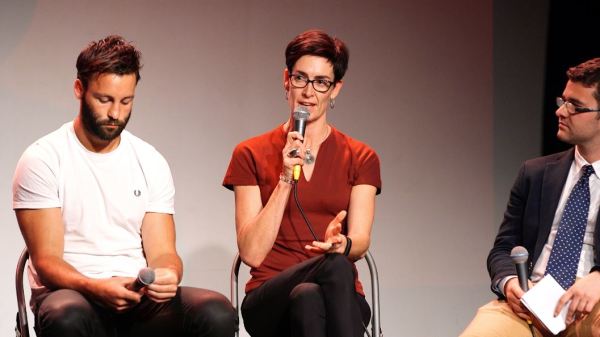 PLGRM has now been slowly building for a few years, in every documentary the craftsmanship goes up, from the line of questioning, direction, production levels, to the sound design and presentation.
"Last year was a break through year for PLGRM Media with films such as The Saints of St Kilda and The Streets Barber doing big things locally and internationally", says Siddons (who also directed TheSaints of St Kilda) "2016 looks to be just as prosperous, with our first internationally produced film The Rising Poet coming out later this month".
PLGRM's latest film The High School Lawyer "embodies the PLGRM ethos whole heartedly" according to Siddons. "It tells the story of Vincent Shin, who is the world's first Lawyer to work full-time at a School. The school where the High School Lawyer Project is taking place is P-12 College, which is based in Melbourne's outer Western suburb of Hoppers Crossing. Hoppers' Crossing is one of Victoria's most rapidly expanding areas and the school is made up of 50 different ethnicities. Many of the student's come from disadvantaged and low socio-economic backgrounds."
The High School Lawyer follows Vincent Shin – a trained lawyer who has taken his expertise in both the law and surviving domestic abuse and applied to help aid those that can't afford justice. Like many of PLGRM's films it shines a light on the increasing gap between middle class Australia and those on the fringes of the Melbourne CBD that people forget.
---
---
"Vincent works with the student's on a range of different issues, such as anything from Myki Fines to Domestic violence. Domestic violence epidemic is the film's major concern.
Vincent's own narrative stems from his abusive past, as his childhood/early manhood was shaped by bursts of his violent father. The abuse extended to his mother too, leaving Vincent to feel' helpless' for his 'whole childhood' as he 'couldn't help.'"
During the film Vincent remarks on the feelings of guilt stemming from an inability to help, "he was too violent and too strong… and I was just a kid."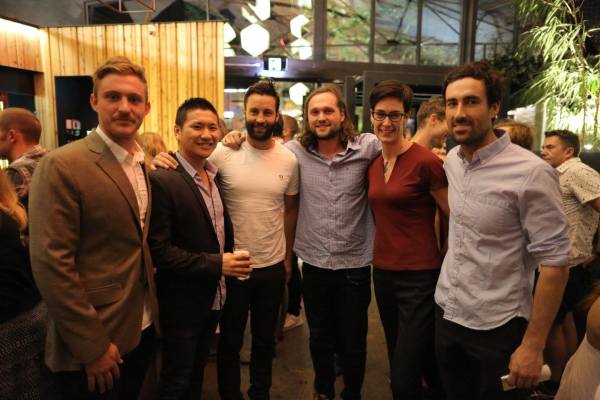 The High School Lawyer provides a rare and insightful look into domestic violence, whilst challenging the notion of 'Justice' within our society. Is justice something we are all entitled to, or only achievable for those who can afford it?
With sharp and dynamic cinematography from Scott Bradshaw and a unique and enthralling score by Melbourne Hip-Hop artists, Phil Gektor (Crate Cartel Records), The High School Lawyer is a story of personal perseverance and social justice.
It is also one of the many in the ever-expanding library of PLGRM works. With each film the maturity displayed by the team grows as storytelling helps examines parts of life many of us fail to see.
PLGRM is going places, if you want to follow their journey or check out some of their earlier work visit their website.