The wildly brilliant writer/director Martin McDonagh – who you may have encountered through delicately woven cinematic masterpieces such as Three Billboards Outside Ebbing, Missouri, and Seven Psychopaths – has rounded up the gang from his other prolific work, In Bruges, for a brand new film: The Banshees of Inisherin.
According to the official synopsis, here's what we're in for vis-a-vis story:
Set on a remote island off the west coast of Ireland, 'The Banshees of Inisherin' follows lifelong friends Padraic (Colin Farrell) and Colm (Brendan Gleeson), who find themselves at an impasse when Colm unexpectedly puts an end to their friendship.
---
---
RELATED: Martin Scorsese & Leonardo DiCaprio Are Already Reuniting For Their 7th Film
A stunned Padraic, aided by his sister Siobhan (Kerry Condon) and troubled young islander Dominic (Barry Keoghan), endeavours to repair the relationship, refusing to take no for an answer. But Padraic's repeated efforts only strengthen his former friend's resolve and when Colm delivers a desperate ultimatum, events swiftly escalate, with shocking consequences.
No doubt, the story will be textured with unexpected laughs and nuanced human emotion, as is the Martin McDonagh signature.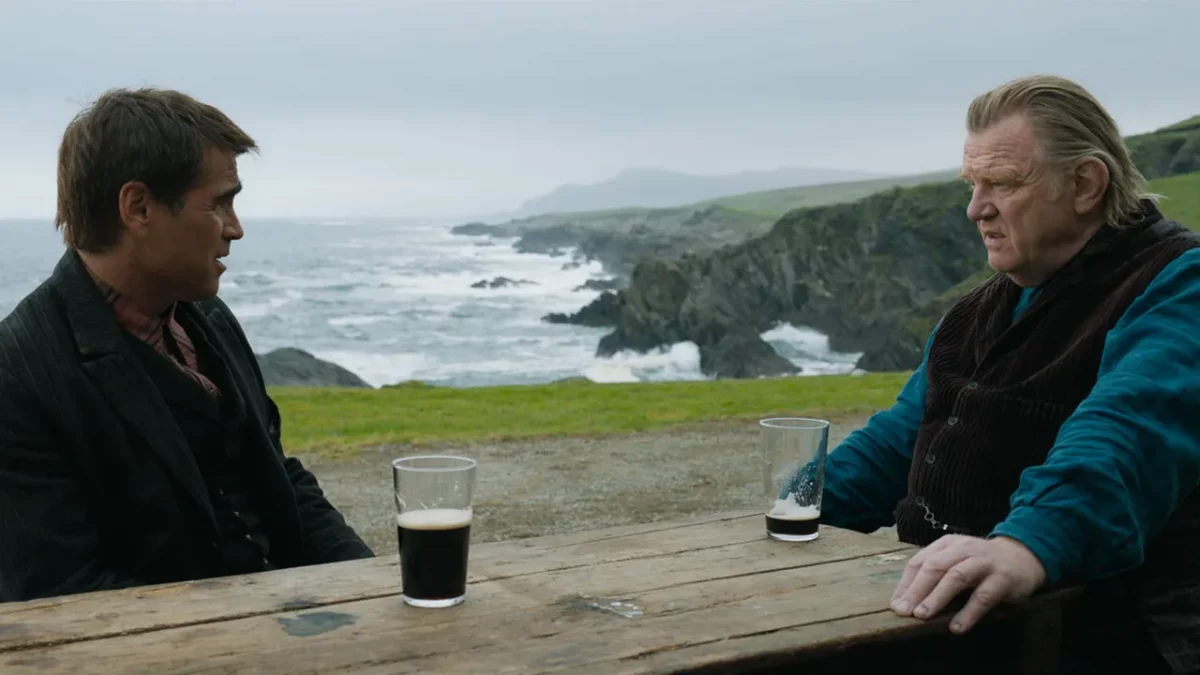 It's worth noting that McDonagh has also reunited with Searchlight Pictures and Film4 for this production — the very same companies that facilitated the subsequent creation of Three Billboards Outside Ebbing, Missouri.
Normally, this wouldn't be a detail of note if it weren't for the fact that Three Billboards Outside Ebbing, Missouri won both Frances McDormand and Sam Rockwell Academy Awards. Could this be the one that finally earns old mates Farrell and Gleeson that golden statuette?
The Banshees of Inisherin is scheduled for a world premiere at the Venice Film Festival on September 4th of 2022 before its wider theatrical release on October 21st of 2022 (Boxing Day for the Aussie moviegoers) — check out the first trailer above.