Public opinion on Matt Reeves' The Batman starring Robert Pattinson seems to be split right down the middle. One half of the cinema-going population has written off the prospect almost entirely, due to a combination of deifying Christian Bale's iteration of Bruce Wayne featured in the Christopher Nolan Dark Knight trilogy; and some antiquated notion that actors can't navigate beyond a single high-profile role in their career, i.e. Twilight. The other half is (rightly) excited to witness one of the generation's most fascinating character actors, Robert Pattinson, as he succeeds Bale and ushers in a new era of Batman on screen. Especially in the wake of the Safdie Brothers' Good Times, Robert Eggers' The Lighthouse, and Nolan's Tenet. But if no amount of atomising the issue can persuade those of you who identify with the former demographic, perhaps the praise of latest Alfred Pennyworth actor, Andy Serkis, might convince you otherwise – who recently went on record to call The Batman a masterpiece.
For context, Serkis has previously collaborated with Reeves in Dawn of the Planet of the Apes and War for the Planet of the Apes as lead primate, Caesar (leader to a tribe of cerebrally enhanced apes). The Batman marks the legendary motion-capture talent's third acting credit from a film with Reeves at the helm.
"I'll tell you that it was fantastic being reunited with Matt Reeves, [producer] Dylan Clark, and [VFX supervisor] Dan Lemmon from the Planet of the Apes films," Andy Serkis tells The Hollywood Reporter, having spoken predominantly about directing another superhero movie, Venom: Let There Be Carnage, starring Tom Hardy and Woody Harrelson.

"We had such a great time making it, and when it eventually comes to the screen, Matt Reeves will have made another masterpiece film because he's so super-invested in it. But yeah… I've been forbidden – expressly forbidden – to talk about Alfred."
---
---
RELATED: 'The Batman' Will Not Be An Origin Story
Of course, Andy Serkis isn't the sole party who believes The Batman is a masterpiece. A few months prior, a three-hour cut was test screened to audiences. Similar to both Top Gun: Maverick and No Time To Die, the early reactions were extremely promising. While specific details haven't been revealed for obvious NDA-related reasons, here's what we know so far thanks to a Twitter thread from @blurayangel and the lucky few who offered some tasty morsels via Reddit:
"The Batman movie is a horror movie. Very graphic, very dark, very scary. Paul Dano is fucking crazy, so fucking scary. I loved every second."
"I have a million things to say about Catwoman, she's my favourite, holy shit… definitely my favourite Catwoman."
"[Robert Pattinson's] Batman voice was perfect in my opinion."
"Holy fucking shit, [the Batmobile]. That fucking slayed."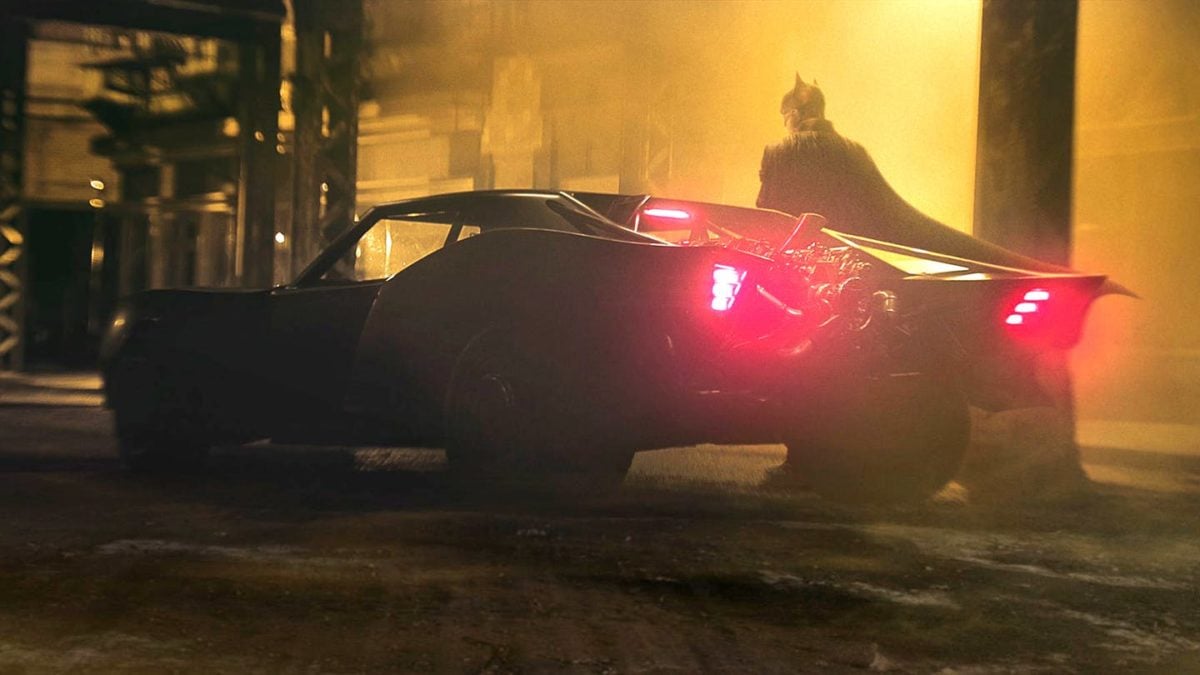 RELATED: 'Top Gun – Maverick' Already Has People Losing Their Shit Over First 13 Minutes
---
---
"There's a scene at the end that literally had everyone SCREAMING, everyone gasped… like it was a big no way for everyone… I don't give a fuck about Batman or DC and even I clenched onto a knee and was shook. It's the biggest mic drop."
"YES! Definitely a sequel. That's the "Oh shit" moment. I genuinely felt like they're gonna start a whole collection of Robert Pattinson Batman movies and circle through different villains maybe?"
"Rob is a very different Batman than we are used to. Like they took the character in a completely different direction. He's perfect."
True to his promise, it would appear Matt Reeves has actually delivered something haunting, slow-burn, gritty, and best of all, memorable. Joining Robert Pattinson and Andy Serkis for the upcoming "masterpiece" that is The Batman will be Zoe Kravitz as Catwoman, Jeffrey Wright as Commissioner Gordon, Colin Farrell as The Penguin, Paul Dano as The Riddler, and John Turturro as Carmine Falcone. The Batman has been written, directed, and produced by Reeves, with cinematography accomplished by Greig Fraser (Zero Dark Thirty, Rogue One, Vice), and music by Michael Giacchino (Mission: Impossible – Ghost Protocol, Rogue One, Jurassic World Trilogy).
The Batman is currently scheduled to release on March 3rd of 2022.