We've made no effort to hide how excited we are for the Safdie Brother's upcoming Uncut Gems starring Adam Sandler. Especially considering the fact that the Jack & Jill actor is apparently being pegged to win an Oscar for his performance. And in all this hype comes an interesting piece of trivia.
As it so happens, Uncut Gems ranks number seven in cinematic history for most use of the word "fuck" throughout the duration of the film. According to sources, it clocks in a total of 408 f-hits across two hours and fifteen minutes. That's roughly a single "fuck" every twenty seconds.
Uncut Gems edges out Martin Scorsese's Casino in this esteemed leaderboard, which features 422 total "fucks". At the very top of this leaderboard is Swearnet: The Movie with 935 instances of the word. The next scripted film to follow that is Scorsese's The Wolf of Wall Street at 569 "fucks" across three hours.
---
---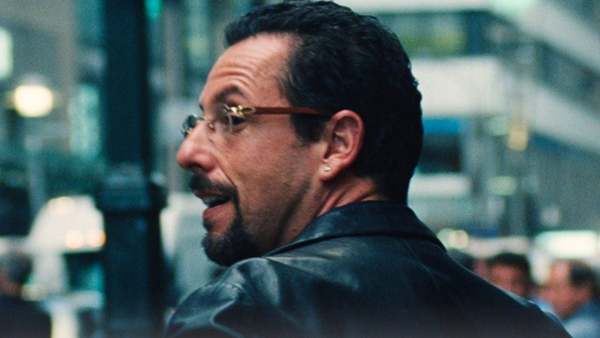 Uncut Gems follows a charismatic New York City jeweller and compulsive gambler portrayed by Sandler. After his "next big score", the method of choice involves high stakes bets and owing a lot of dangerous people money. It all culminates into an anxiety-ridden balancing act between family, business, and staying alive as he pursues that ultimate lifechanging win.
Joining Sandler is the award-winning Idina Menzel, Lakeith Stanfield, Judd Hirsch, and NBA star, Kevin Garnett who will make his screen debut with this project. The Weeknd is also set to appear in the film to play a fictitious version of himself.
Behind the camera, both Josh and Benny Safdie has been supported by very good company. Martin Scorcese himself and Scott Rudin will serve in a producer capacity, with cinematography from Darius Khondji (Se7en, Midnight in Paris, The Lost City of Z).
Uncut Gems will have a cinematic release date of December 13th and an Australian Netflix release date of January 31st.