When the world witnessed the whole WeWork disaster unfold, there would have undoubtedly been a few of us who couldn't help but think, "This can't possibly be real." But it was, and now with the best camera lens of all time – hindsight – we'll soon be treated to a deliciously surreal cinematic recount of when the now-excommunicated Adam Neumann, Masayoshi Son, and Softbank shit the US$47 billion bed.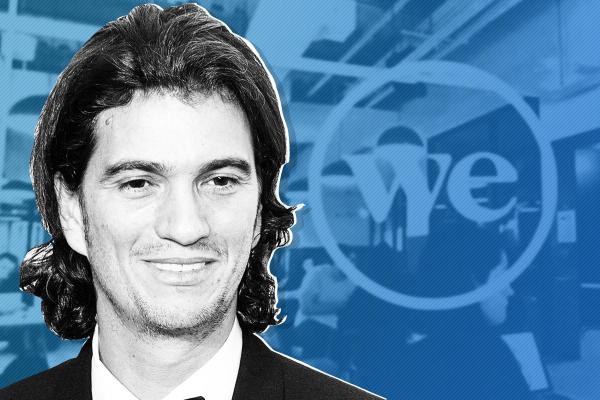 A colossal bed shitting of this magnitude, of course, calls for the skillset of one particular individual. That individual is none other than the Academy Award-winning screenwriter, Charles Randolph. The creative genius behind the big-screen adaptation of The Big Short as well as the upcoming Fox News drama starring Charlize Theron, Margot Robbie, and Nicole Kidman, Bombshell.
---
---
The screenplay will reportedly adapt the meteoric rise and Mach-10 fall of WeWork from the "extensive reporting from Katrina Brooker, senior contributing writer for Fast Company." It comes as no surprise that this is a rich subject coloured with strange and bewildering details, which is why Brooker is also set to have a book published by W.W. Norton.
Brooker had conducted in-depth interviews with Adam Neumann before he fled with his US$1.7 billion liferaft of a payout. So we can ostensibly expect some up-close and intimate details about a figure that many have since painted as a "cult leader" and "megalomaniac".
Jason Blum's Blumhouse Productions will facilitate in the birth of this scathing narrative. There is, however, no word regarding additional talent attached to this project nor a scheduled release date. It's all still very much in the early days.
Yeah. You could say we're a little bit excited for the WeWork film…
RELATED: 'Avatar: The Way Of Water' Officially Wraps Filming For The Year.