Over the past weekend, a plethora of amazing acts hit the stages at Field Day in Sydney city. The festival represents a transformation in the Australian live music scene. A movement away from the mega events which were barely able to fill stadiums towards something more compressed
That's the vibe you get as soon as you enter the gates. The festival is in the surrounds of the CBD, with towering business buildings closing in on all sides. Thousands of sweaty and hungover bodies clustered together in the dense humidity. Surrounded by that you realise the organisers have managed to cram three huge stages, multiple food stalls, a VIP area and other amenities into a space no bigger than one and half football fields. To be honest it's a little daunting when you add over 20,000 people to that mix.
But that's the charm of Field Day. It's the odd combination of being in the middle of Australia's biggest city, surrounded by a concrete jungle, and having access to a festival set up that's only usually available out in the middle of nowhere.
---
---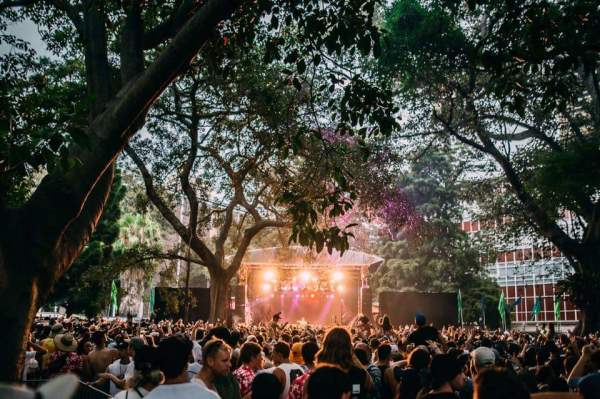 The acts also come thick and fast. With over 27 artists on roster, tactical planning is key. The huge line up presents variety but with that comes the devastation of set times. I personally went for the Chance The Rapper and Childish Gambino headliner, but EDM artist ZHU also held some appeal. Arguably ZHU's massive breakout hit "Faded" puts him at par with the American indie rap/funk juggernauts, yet he was pushed to a smaller stage at the exact same time as Gambino.
However, the compressed nature of Field Day is actually a decent conduit for this kind overstuffed lineup. The smaller sizing means that it's fairly easy to jump between acts. If you truly mapped it out, you could hit a decent variety of artists across the 3 stages without any major loss.
The location of food and amenities is also helpful, with placement among pathways and areas of movement. I'd definitely recommend VIP, as it allows you to avoid the horrendous lines that come with all festivals. One of my friends encountered a 1 hour line to get a Vietnamese roll, where people actually paid him so they could move forward and take his spot in the line. Saying that, the food variety was solid with a range of healthy and greasy options. Drink options are somewhat limited and restrictive but will last you the day.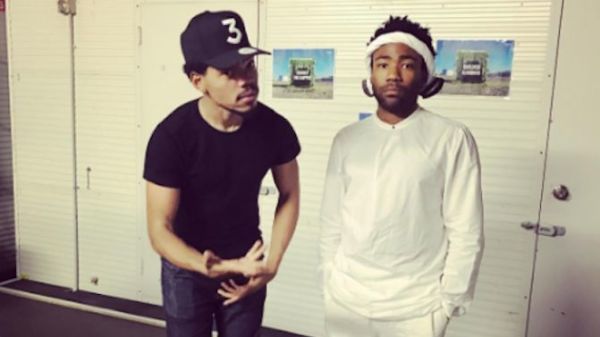 For the acts themselves, I'll be focusing on the two headliners I saw; Childish Gambino and Chance The Rapper. Chance was first up, bringing a contagious energy to the crowd. His vibe translates well to an Aussie festival setting and was nice deviation from the dance music earlier in the day.
With a full backing band, Chance was able to organically transition from song to song from his mixtape Acid Rap and album Coloring Book, with nice bits of chatter and freestyling in between. Particularly awesome was when he ripped out the controversial Kanye 'bleached' line (look up Father Stretch My Hands Pt. 1 and play it in front of your mum) on some nice live jazz beats. It was great way to start the evening and the laid back style really hit hard in the larger concert setting.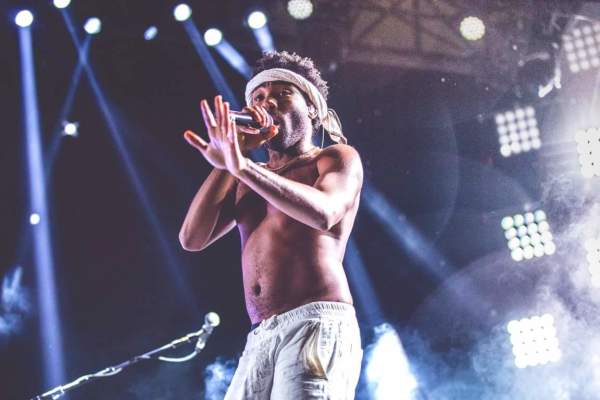 After Chance, Gambino got on the stage and it was a bit … meh. This was partly not his fault; the crowd was tired and strained from a long day. But it was not the right vibe after Chance. It went from high energy to the smooth groove of the new funk album "Awaken, My Love!" and it just didn't fit. Patches of the set were impressive, again with a full live band rocking out.
Throwbacks to his earlier albums and singles from the new one were well received but also showed issues. The jump from rap to funk caused confusion in his set. I felt like Gambino wanted to perform his new album but had to satisfy the people who wanted his old classics. For an artist in a period of immense change, I think headlining a festival was the wrong way to reintroduce himself.
---
---
The Verdict
Field Day is a strong display of what Australian festivals can bring. The smaller setting and ease of access of the city made it more enjoyable if not a little more crowded. The variety was immense but not as insurmountable as a bigger festival setting. For New Years Day, I'd say there's no better option.
Some photos provided by Field Day / Fuzzy Events