Country Music. It's certainly not everybody's cup of tea, and if I'm honest, aside from the odd Dixie Chicks song, John Denver's 'Take Me Home Country Roads', and Lee Kernaghan's 'Boys From The Bush', my experience with the genre was limited. When Toyota offered the chance to head up to Northern NSW for the 2018 Tamworth Country Music Festival, it was an invite to the real Australia and something I felt I had to see – plus it was a great excuse to wear my new RM Williams'. Here's what went down in Nashville's sister city.
There's a certain indescribable feeling when you drive in any Australian country town, a conviviality mixed with a touch of fear of those who are obviously city folk. You get the feeling that while you're welcome in their town, you're most definitely an outsider. The people of Tamworth, it turns out, didn't get that memo, and in every interaction we had from the moment we landed at Tamworth's regional airport to the moment we left, we felt the warm embrace of a community that loved showing off their town to the 50,000 odd fans that make the pilgrimage to the ten day country music extravaganza.
Peel Street Buskers
The beauty of the Tamworth Country Music Festival is that the majority of the 2,800 events and 700 artists are entirely free to see. The largest 'event' as such is by far the Toyota LandCruiser Country Music Busking Championship which spans the entire length of Tamworth's main drag, Peel Street and unearths incredible talent from as many as 400 buskers.
---
---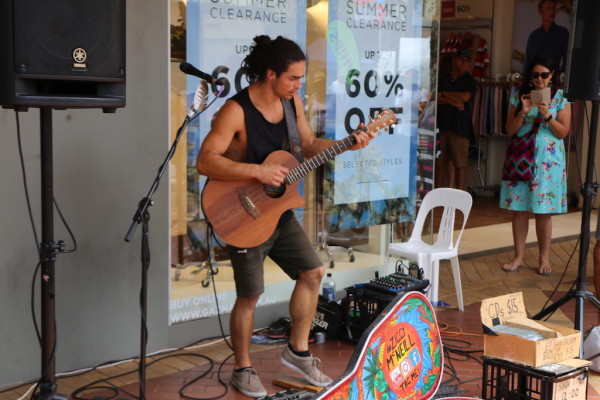 It's loud, buzzing, and a great way to see up and coming talent across the whole range of country music varieties. If you're not sure what type of country music you're into, this is a great place to start.
Toyota 4×4 Track
Looking for a bit of white knuckled excitement amongst a fairly mellow weekend? Well the Toyota 4×4 track has you covered. An annual fixture at the festival, anyone can get their wheels dirty and take a range of Toyota off-road models through a challenging off-road track, guided by top class 4×4 drivers from around the country.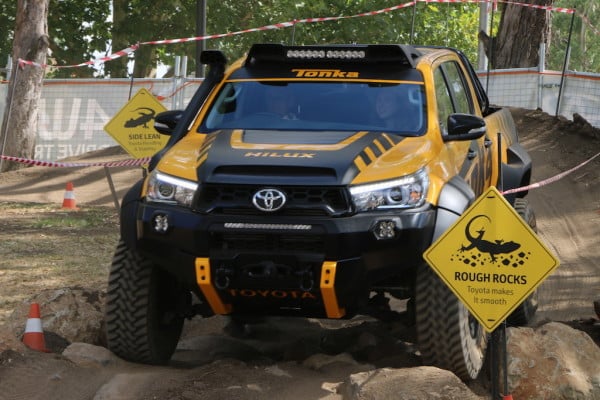 Additionally this year we were given the opportunity to ride shotgun in the beastly Toyota Tonka Hilux Concept, which I can announce is sadly being retired very shortly.
Toyota Stars Under The Stars
The biggest production at the festival is the Toyota Stars Under The Stars concert, which brings together some of the biggest stars in country music. While the event usually attracts up to 10,000 punters, this year there was a bit of a run in with mother nature and after a stop start first half, the thousand or so who remained after the storm were treated to a cracking show by Lee Kernaghan and a host of others.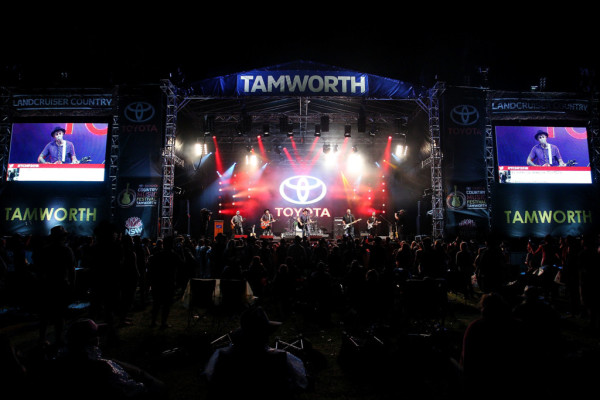 Cavalcade
Off to Peel St we were again on Saturday Morning, this time bathed in sun, for the annual cavalcade. Every performer at Tamworth gets driven down the main street to wave and interact with the throngs of fans lining the seemingly endless strip. Add to this the fact that pretty much every community group in the broader area has a float in the cavalcade and you'd be hard pressed to find anybody else, anywhere in the area.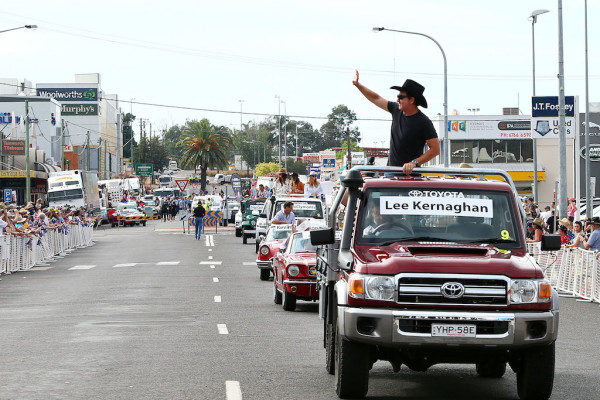 Golden Guitar Awards
Straight up – I'm not a fan of awards nights. I find them self-congratulatory, self-aggrandising, and frankly pretty boring. For an awards night, however, the 2018 Golden Guitar's, celebrating the best in Australian Country Music, was actually pretty good. It was a nice way to see how supportive and and inclusive the Australian arm of the industry is, and we got to go backstage after the show to check out what it was like (not that rockstar really).
Prado Drive Day
It wouldn't be a Toyota hosted trip without some quality time behind the wheel, and we were lucky enough to take a two hour road trip out to Sheba Dam for some good old fashioned off roading. Our top of the range Toyota Prado Kakadu's handled both the road and the dirt with ease and it was a great opportunity to actually drive the cars we'd been ferried around in all weekend, as well as get a first hand view of some of the stunning land that surrounds Tamworth.
---
---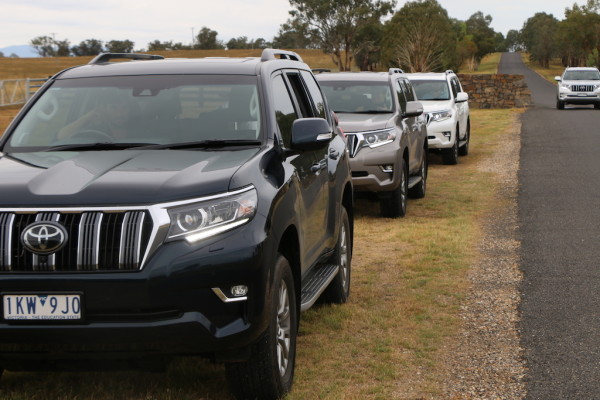 McClymont's Private Performance
There was something like 18 awards given out at the Golden Guitar's on Saturday night, and the most important one, Album of the Year, was won by a trio called The McClymont's, a band of sisters from Grafton.
Later the next day as we were having a pre dinner drink, the girls surprised us by knocking on the door, guitars in hand, and giving our group of 11 a private three song performance which was, in the words of a Tamworth local, 'bloody unreal'. They also stayed for dinner with us and were incredibly lovely girls. It was great way to end a whirlwind long weekend (although the seventh beer onward may not have been the best idea).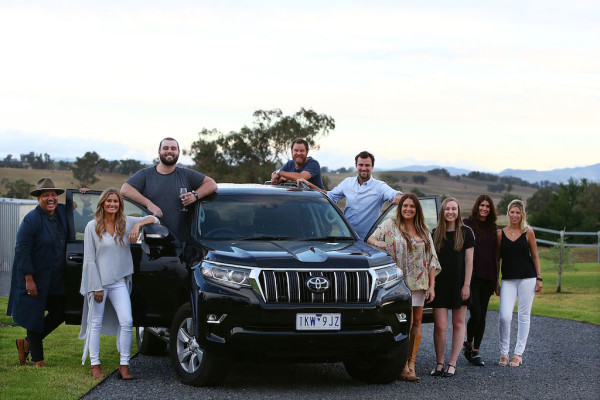 If you're into music, in the market for something off the beaten track, and after a uniquely Australian experience, it really is hard to go past the Tamworth Country Music Festival. Each year it runs over the last two weekends of January and if you're looking for something to do over Australia Day, we couldn't recommend it highly enough.
Thanks again to our hosts at Toyota and the stunning Goonoo Goonoo Station (pronounced Gunna Ganoo) who accommodated us in some of the most stylish rural digs in the country.
For more information, visit Tamworth Country Music Festival.