Forbes highest-earning hip-hop list has a new king, with Jay-Z dethroning Diddy as the highest paid earner of 2018. The man behind classic cuts "99 Problems," "Big Pimpin'" and "Empire State Of Mind" made a whopping $76.5 million over the past 12 months.
Jigga hasn't actually made much money from his actual music though, with the majority of the entrepreneur's income earned through business ventures. The New Yorker owns famous sports bar 40/40, is the founder of entertainment company Roc Nation and it's spin-off sports agent company Roc Nation Sports and has his fingers in a number of media pies. Jay also made millions from his On The Run II tour with wife Beyonce.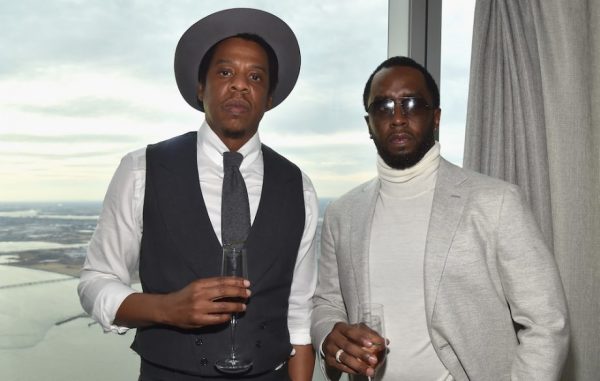 Diddy, who held the top spot for the past three years dropped to number two earning a considerable $64 million. Similar to Jay, Diddy's fortune comes through business ventures, particularly his beverage empire that includes deals with Ciroc vodka, DeLeón tequila and Aquahydrate alkaline water.
---
---
Other notable rap artists to make the list include Kendrick Lamar at numero tres ($58 million), Nas and Dr. Dre who tied at six ($35 million) and Kanye West at ten ($27.5 million).
Forbes list proves hip-hop is the biggest genre of music right now, with the top 10 highest paid artists collectively earning over $400 million, out-earning its closest rival, country music, by over $100 million.
Peep the full list of earners below.
20. Swizz Beatz ($15 million tie)
20. Russ ($15 million tie)
20. Meek Mill ($15 million tie)
19. Logic ($17 million)
18. Lil Wayne ($19 million)
17. Lil Uzi Vert ($19.5 million)
16. Birdman ($20 million)
15. Travis Scott ($21 million)
14. Chance the Rapper ($21.5 million)
13. Eminem ($23 million)
12. Migos ($24.5 million)
11. DJ Khaled ($27 million)
10. Kanye West ($27.5 million)
09. Future ($30 million)
08. Pitbull ($32 million)
06. Nas ($35 million tie)
06. Dr. Dre ($35 million tie)
05. J. Cole ($35.5 million)
04. Drake ($47 million)
03. Kendrick Lamar ($58 million)
02. Diddy ($64 million)
01. Jay-Z ($76.5 million)