Kanye West has just released his eighth studio album, ye, and conversations about it have not stopped since. What remains to be the most striking aspect of this project (aside from the slavery comments and other publicity stunts) is the tongue-in-cheek album art. As per his usual levels of personal curation, Yeezus has made it as memorable as the the music itself.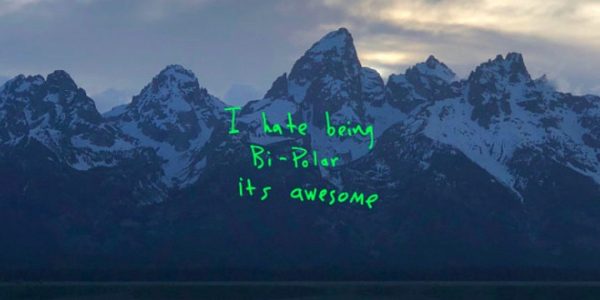 It was later revealed by wifey, Kim Kardashian-West, that Ye took the photo that is now the official album cover on his iPhone while en-route to a Wyoming listening party. But that wasn't so much of a surprise, given the Ye's love of the whole DIY style. The Life of Pablo album art was constructed under semi-similar circumstances, a mix-match collage that looked as if it was a MS Paint job featuring who appeared to be Ms Kardashian-West. This was later disproved, the actual model being Sheniz Halil who was handpicked by Kardashian-West herself.
Now, all you Ye fans can officially create their own ye-style cover art without the hassle of cracking open Adobe Photoshop and searching for just the right font. All thanks to a website Kanye himself tweeted over the weekend.
---
---
https://twitter.com/kanyewest/status/1003046107125968896
As per Highsnobiety, "It's still unclear whether West owns the website or if he just came across it and liked the idea…", but whatever the case, fans can now type whatever they so choose across Kanye's own picture of the Wyoming mountains, and save the image for whatever use they may have for it.
Check it out here, and show us what you come up with in the comments.