News of Jimmy McGovern's Time starring the iconic Sean Bean (Lord of the Rings, Game of Thrones) and the ever-intriguing Stephen Graham (Snatch, Line of Duty) hitting BBC last year flew under the radar. At least here in this part of the world. In the wake of its premiere, Time – which is now hitting domestic streaming service Binge – has firmly solidified its place as the next drama series you'll find difficult to ignore, and likely a key talking point in the cultural landscape for the coming months.
The visceral and unflinching portrayal of the British corrections system sees Sean Bean portray Mark Cobden – a teacher, father, and husband consumed by guilt after accidentally killing an innocent man on the road. Taking his four-year sentence on the chin and forced to quickly learn how to survive / his place in a hostile environment, Mark soon encounters Stephen Graham's Eric McNally – a prison officer who has managed to preserve his humanity across over two decades of service; and actively endeavours to protect those in his charge.
The stakes are raised considerably when one of the prison's most dangerous inmates identifies Eric's weakness: the latter's son is currently serving a short sentence at another prison, and given who his father is, coming into direct contact with serious harm is now on the cards thanks to the inmate's associates… unless Eric starts working for the inmate. Grappling with morality and principles ensue. This is a story of guilt and forgiveness, punishment and penitence, with both Eric and Mark "trapped by their pasts and unsure of their futures."
---
---
RELATED: 'The Departed' Screenwriter Has A New Series About A Real-Life Hollywood Fixer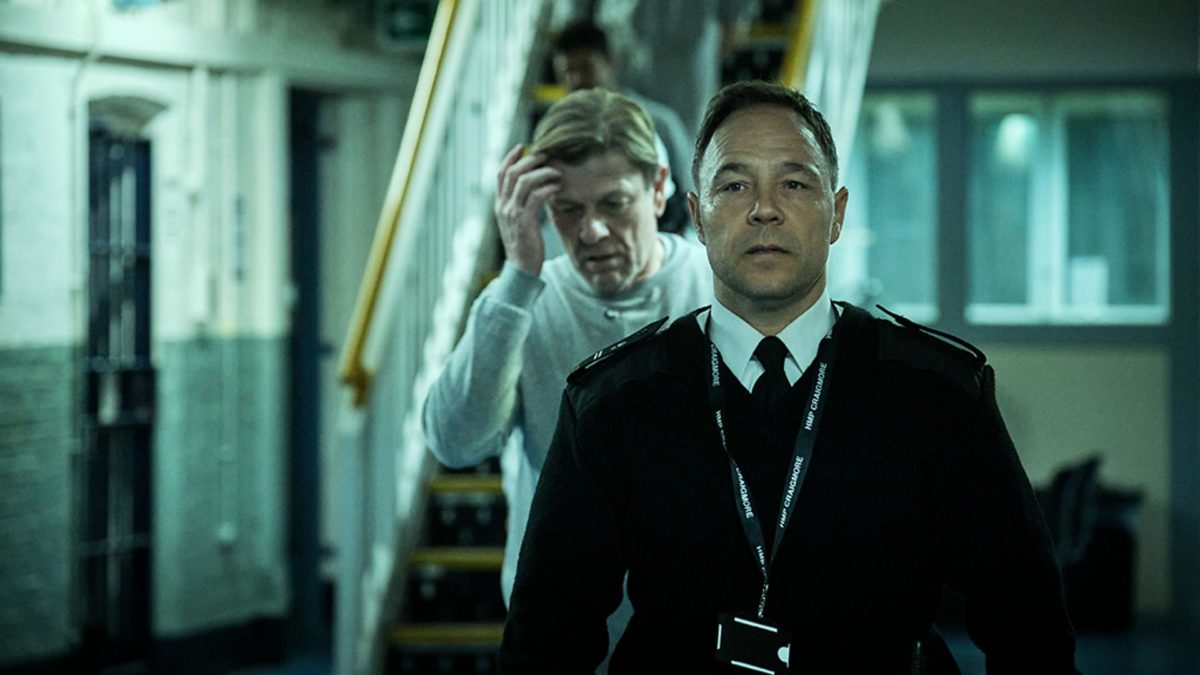 BBC's Time has already won the hearts of critics and audiences alike in the span of a single episode. A strong start certainly bodes well for the show's overall trajectory, given how this affair is currently limited to just three parts. Expect strong performances from both Bean and Graham – as per the usual – in addition to the supporting players, bolstered by subtle, introspective, and well-considered writing that deserves nothing less than a standing ovation (also to be expected, given McGovern's the same talent behind Hillsborough and Accused).
"The BBC have given me a brilliant young director and two of the greatest actors on the planet – I am overjoyed," Jimmy McGovern stated back in 2020.
"Getting to be involved in a Jimmy McGovern drama again is a real privilege and it will be great to be reunited with [Stephen Graham]," says Sean Bean.

"Mark Cobden is another of Jimmy's complex and superbly written characters and I am looking forward to bringing him to life on screen."
How to watch BBC's Time (TV Show) in Australia
On the international front, you can catch all three episodes of Time on both BBC One and BBC iPlayer. Of course, the latter is also available to Aussies through the use of a VPN set to a UK location.
For a more hassle-free viewing experience, you can stream episodes of BBC's Time week by week in Australia via the Streamotion platform – Binge (along with other premium content from HBO and beyond).