Think your work week is off to a bad start? Just wait until you hear about the magnitude of this professional fumble. I think it's safe to say none of us have ever dropped the ball this badly…
You may have heard about the Dresden heist that occurred just a few days ago. Ostensibly the work of two thieves, though theorised to be more, the Royal Palace's Grünes Gewölbe room (otherwise known as the "Green Vault") was hit in a truly unprecedented jewel heist.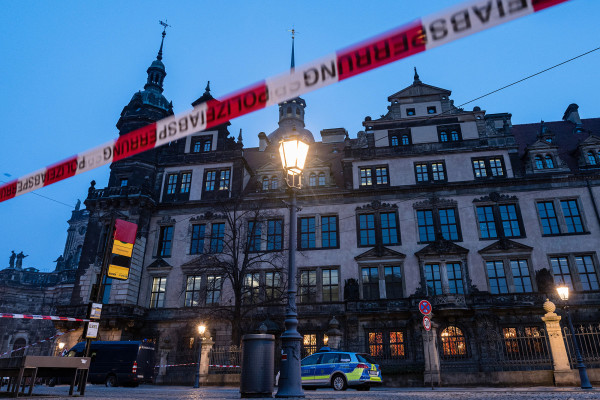 The estimated value of the 18th-century relics is reportedly over €1 billion, which is approximately AU$1.62 billion. But to make matters even worse – these jewels weren't insured. The irony in all of this being that the museum simply could not afford the insurance to begin with. This is literally a Greek tragedy in the making.
---
---
The job
As with many successful heists, the Dresden job was devastatingly simple. Early Monday morning, the thieves apparently set off a fire at an electrical panel by the Augustus bridge, within proximity to the museum. This deactivated the alarm system and neighbouring street lights, effectively limiting visibility from any already limited witnesses. The cameras, however, were still operational. But at that point, cameras at an open door heist was about as useful as a vegan in a Gold Coast KFC. Or a vegan anywhere, really.
In a matter of minutes, the suspects made their way through the premises with absolutely no resistance – not even a single night watchman on patrol. With the use of an axe, they smashed through a display case, grabbed what they could handle without major issue, before making their escape in a waiting Audi A6. The car was later found burning in an underground car park by Kötzschenbroder Straße. It really could not have been more simple – or foolproof – in this specific context.
RELATED: Chinese Billionaires Are Hiring Trained Thieves To Steal Back Art From European Museums.
The haul
The now-missing items were straight from the jewellery collection of 18th-century Saxon ruler, Augustus the Strong. Beyond the monetary figure attached to them, these jewels have "inestimable art-historical and cultural-historical value…" according to Marion Ackermann, director of Dresden's state art collections. Among them are a diamond-encrusted sword, religious artefacts, as well as several other items comprised of precious stones.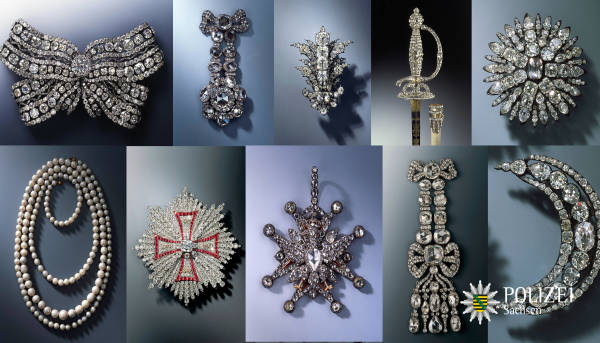 A 'hostage' situation
The problem with high-profile heists like comes at the stage of offloading the ill-gotten goods. Not only will it be damn near impossible to fence the artefacts for anything even close to 100% of the reported value, but getting any such value from them without breaking the items down into smaller components is basically impossible. Even then, two additional obstacles present themselves:
It's often difficult to hide the origins of individual gems from a trained eye. These stones will be easily identifiable given their age.
Even if the thieves were to theoretically find a buyer for the sheer volume of gems now under their possession, this does not guarantee that they would receive the full value in return, i.e. the jewels would be "worth pennies compared to their true value." This is, after all, a pressure sale.
This makes the entire situation a hostage situation of sorts. A race against the clock. If the Dresden museum wishes to recover these items intact and unharmed, they must do so quick smart.
---
---
Could this be The Pink Panthers?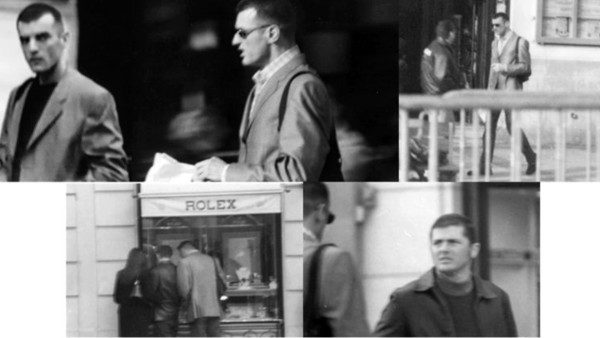 The Pink Panther criminal organisation and their own daring heists are something we have previously explored. And one cannot help but see the glaringly obvious similarities between their well-documented modus operandi with and the recent Dresden heist.
The simplistic nature of the game plan, the use of disposable Audis, the penchant for precious stones. It all seems all too… familiar. Wouldn't you say?
Reviewing The Pink Panther's past jobs, the Dresden heist certainly fits the bill for a Panther job – the only differentiating factor is the reported value of the Dresden jewels which dwarfs all previous hauls:
1993 – Mayfair diamond heist [£500,000] (Debut)
2002 – Graff heist, London, part one [£23,000,000] 2004 – Tokyo Le Supre heist [£20,000,000] 2005 – Graff heist, London, part two [£1,000,000] 2007 – Ginza heist [¥284,000,000] 2008 – Graff heist, Dubai [£8,000,000]
2009 – Graff heist, London, part three [£40,000,000]
2013 – Cannes heist [£90,000,000] 2016 – Kim Kardashian Paris incident [$9,000,000 USD]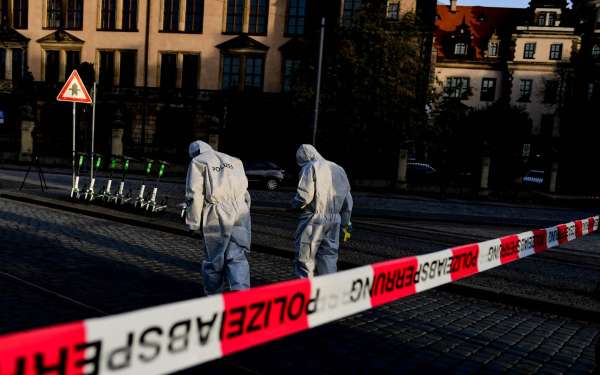 But this is all nothing more than conjecture at this point. The similarities cannot be interpreted as anything more than cosmetic and coincidental, with The Pink Panther mantle/organisation being so decentralised and nebulous that it'd be almost impossible to determine any real certainty in the midst of this organised chaos.
As we've said before, there'll be more to come. Presumably.
RELATED: The Isabella Stewart Gardner Museum Heist: How Two Men Stole $600 Million Worth Of Art