Two months on from a loss felt the world over, it has been announced that there will be a feature length documentary to be made in the loving memory of Anthony Bourdain. This documentary joins one last season of Parts Unknown in a final honouring of the chef, traveller, and writer.
The documentary will be produced by Bourdain's long-time collaborating network, CNN, who are also behind the global personality's hit series, Parts Unknown. According to Vanity Fair, this upcoming retrospective will cover Bourdain's life in rich details, beyond the superficial– something many superficial hour-long televised documentaries tend to fall victim to.
There is also currently talks of this CNN produced documentary having a run in the theatres before it is televised by CNN. Indeed, it seems this entire affair will be a larger scale send-off for a larger-than-life figure.
---
---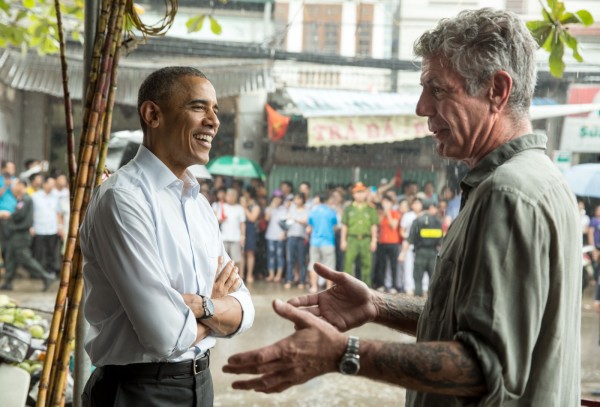 "As well as we knew Tony—because he did reveal himself in the series—there was still a hunger to know more about him, and to [honour] his work and celebrate him," says Vice-President of CNN, Amy Entelis.
"The documentary format became one of the more obvious ways to go."
This is only fitting for someone that lived such a singular life, and existed as an individual in the most profound sense of the world. Anthony Bourdain "… held a unique place in the pop-culture landscape…", taking on a role amongst the collective consciousness of "… everybody's smartest, most smart-ass friend…".
The documentary is projected to debut to the world during festival season sometime in 2019.
If you or anyone you know is struggling, there are people who want to help. Always look out for your mates. www.ruok.org.au
Related: 19 Anthony Bourdain quotes to live by.