Podcasts are quickly becoming one of the most popular forms of media today. Millions of everyday folks are swapping books and music for discussions concerning everything from unsolved murders and TED Talks to the current political climate and interviews with thought leaders from around the world.
While it's great to learn something new each day, sometimes you just want a good laugh to kick off your morning commute. Thankfully, there are dozens of amazing comedy podcasts out there to trigger those public transport knee slappers.
You'll find the top tier of these are hosted by famous comedians, with the likes of Conan O'Brien and Hannibal Buress providing the laughs with their inventive take on the podcast genre. To help you find the one worth your time, here are our picks for the best comedy podcasts hosted by comedians.
---
---
Joe Rogan – The Joe Rogan Experience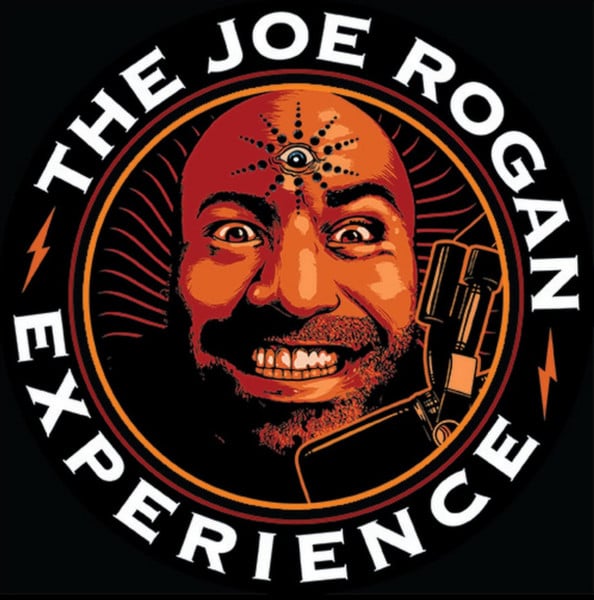 Joe Rogan's The Joe Rogan Experience remains one of the biggest and most well-known podcasts in the world. The UFC commentator and standup comedian goes all-in with his guests, often talking for up to three hours. Notable episodes include Mike Tyson explaining his experiences with psychedelics, Rogan smoking weed with Elon Musk and getting into a heavy discussion about depression with regular guest Dr. Rhonda Patrick.
With over 1360 episodes to his name, Rogan doesn't look like slowing down and continues to dominate the podcast charts with his interesting and outspoken views on the world.
Must listen: There are simply too many to list, but Rogan's recent chats with Tool frontman Maynard James Keenan and astrophysicist Neil deGrasse Tyson are worth a listen.
Conan O'Brien – Conan O'Brien Needs A Friend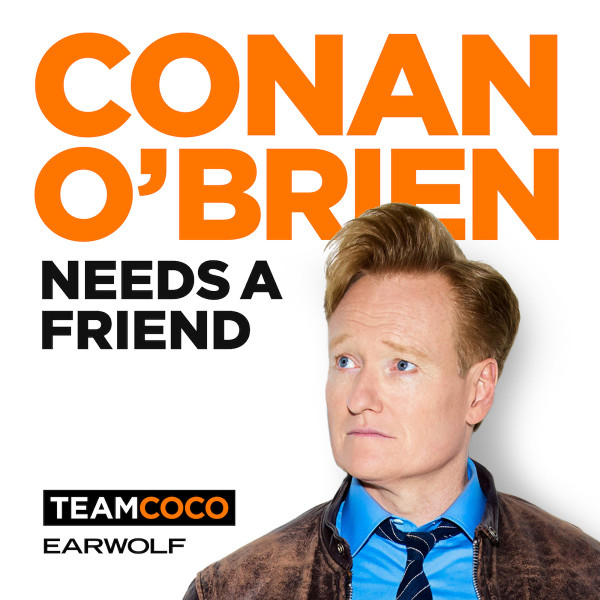 Comedian, late-night talk show host, writer and underrated standup, Conan O'Brien, is, in my opinion, one of the funniest men on the planet. After deciding to have a crack at the comedy podcast genre, Conan O'Brien Needs A Friend finds the slightly awkward fella talking with celebrities he's met along the journey and discussing whether they could be friends in real life.
O'Brien is hilarious as he and his guests share personal stories that often end up on wild tangents, creating even more laughter and cementing O'Brien's status as a master host.
Must listen: David Letterman
Nicole Byer and Sasheer Zamata – Best Friends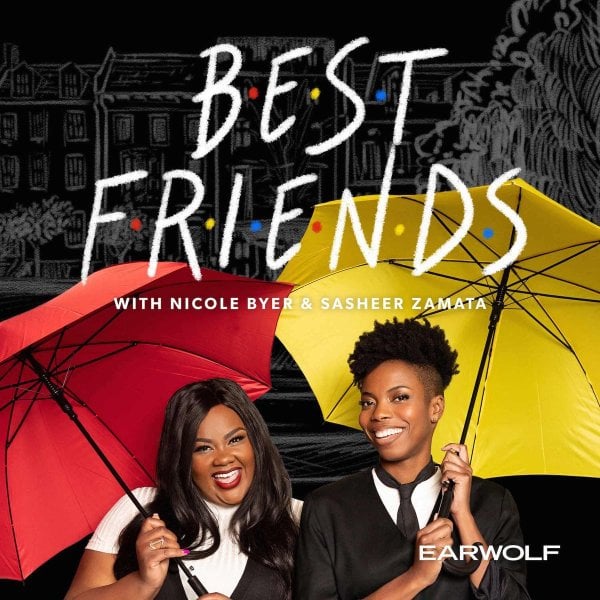 While Nicole Byer and Sasheer Zamata might not be household names to most, their podcast Best Friends will have you rolling on the floor with laughter. The two comedians and friends tackle the intricacies of friendship and aren't shy about revealing their inner thoughts and secrets.
---
---
Two women talking about life, love, food, sex and everything in between might not seem like something you'd listen to on the regular, but Best Friends is a great insight into women's friendships and most importantly, will have you laughing out loud on your train journey to work.
Must listen: Nicole has a history with Jared Leto
Bill Burr – Bill's Monday Morning Podcast
Who doesn't love Bill Burr? The outspoken comedian is another comedy giant who uses the podcast medium to chat about his everyday life and the world around him. While usually solo he occasionally has guests, ranging from musicians to fellow comedians, adding another dynamic to his show. As the name suggests, Bill's Monday Morning Podcast comes out every Monday and is a great way to kick start your week with a few laughs from Boston's favourite comedian.
Must listen: Jim Gaffigan
Anna Faris – Anna Faris Is Unqualified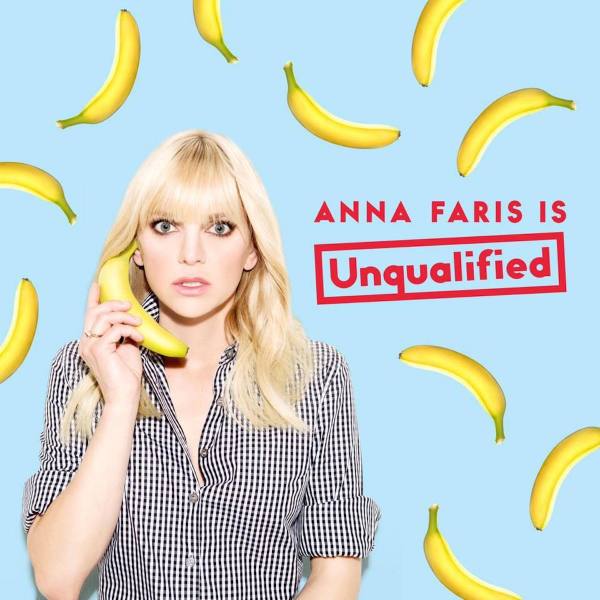 While not technically a comedian (more of a comedic actress), Anna Faris' crack at podcasting is well worth your time. Anna Faris Is Unqualified finds the star of Scary Movie and twice-divorced mum of one discussing life lessons, relationships and parenting with celeb guests while handing out her unqualified advice.
Faris is an absolute charmer and unbelievably likeable, with some of the best episodes being when she takes calls from listeners and helps them work through problems in their lives.
Must listen: Aubrey Plaza
Hannibal Buress – Handsome Rambler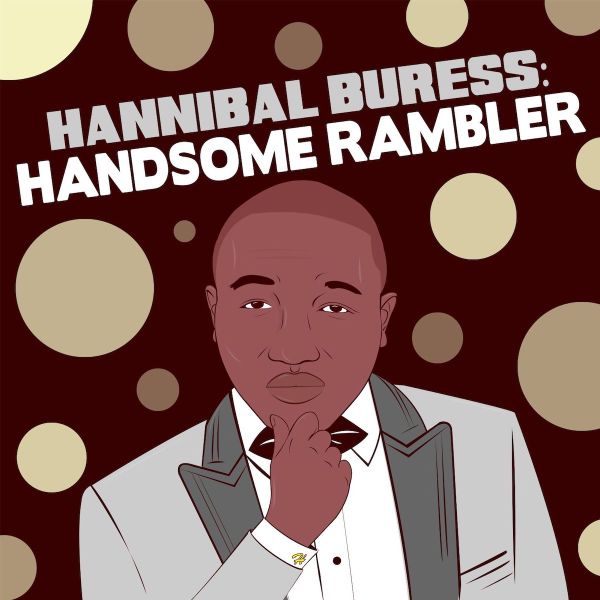 Having seen Buress live I can attest to his greatness as a stand-up, and much like the name of his podcast, he has a tendency to go off track. Each week the Chicago native chats to a random assortment of guests about a variety of topics including music, sex, wrestling, sport, comedy, relationships and what it's like being a black man in modern-day America.
---
---
The Handsome Rambler is an entertaining hour-plus comedy podcast of barbershop talk featuring Bures's wit and infectious laugh with some awesome celebrity guests.
Must listen: Lizzo
Marc Maron – WTF With Marc Maron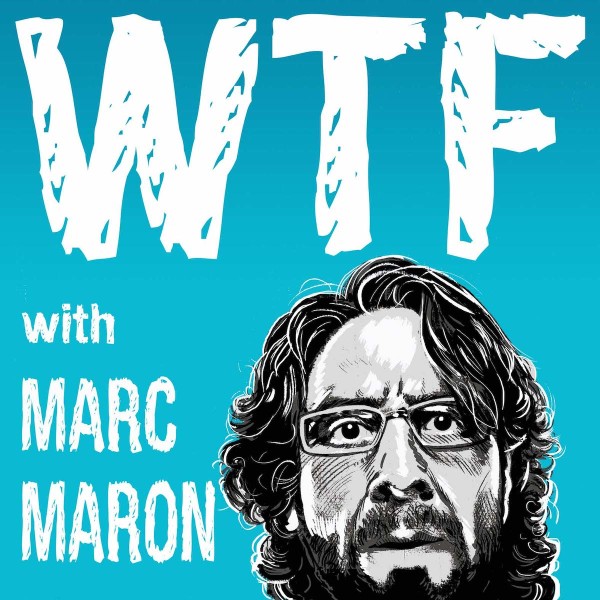 Like Joe Rogan, Marc Maron is a podcast original, having hosted his bi-weekly show for over a decade. Each episode of WTF With Marc Maron starts with a short intro from Maron discussing his current thoughts on the world in his self deprecating style. Then you'll get roughly an hour interview with a guest, which includes a who's who of celebrities, with the likes of Paul McCartney, Anthony Bourdain and former President Barack Obama all having talked with Maron in his garage over the years. A podcast pioneer, Maron's show balances serious subjects with hearty laughter and is one of my favourite podcasts of all time.
Must listen: Mandy Moore and Danny Devito
RELATED: The 5 best true-crime podcasts to spice up your commute