Like a fine wine, George Clooney only gets better with age. The pepper haired heartthrob is a multi-millionaire philanthropist using his fame and fortune to help those less fortunate, but it wasn't always this way. Clooney struggled for years as an out of work actor before scoring the role of loveable Dr. Doug Ross on ER. That's when his career took off, with Clooney starring in a slew of hit feature films (The Ocean's trilogy are our personal favourites), nabbing two Academy Awards (one for acting in political thriller Syriana (2006) and the other for co-producing 2012s Argo) and direct a number of well-received independent projects.
Not only has the suave Clooney made it as a film star but the now married father of twins is known for his political and economic activism, often donating millions of his own wealth for causes he believes in. He's an astute businessman, having topped Forbes' list of highest paid actors even though he hasn't starred in a film since 2016. This is thanks to his co-owned Tequila company Casamigos that he and his partners sold to British liquor conglomerate Diageo for close to $1 billion last year.
Clooney has done more than most in his 57 years and has been through the good and the bad when it comes to his career, business and personal life. As you can imagine there's a lot to learn from Clooney, so here are four life lessons from the great man you can put into action to help get ahead.
---
---
RELATED: How George Clooney made $325 million last year without staring in a single film
Look after your friends
George Clooney might be mega rich and enjoy lavish parties with his Hollywood pals but old boy George never forgets his true friends. He demonstrated just how much he cares for them by presenting 14 of them with suitcases filled with USD$1 million in $20 notes.
Clooney's close friend and business partner Rande Gerber revealed that in 2013 Clooney held a dinner party for his closest mates. When they arrived everyone found a black suitcase under their seat. Before opening them Gerber recalls Clooney said a few words;
"George began to say. 'Listen, I want you guys to know how much you've meant to me and how much you mean to me in my life. I came to L.A., I slept on your couch. I'm so fortunate in my life to have all of you and I couldn't be where I am today without all of you,'" Gerber said. Clooney went on, "'So it was really important to me that while we're still all here together, that I give back. So I want you all to open your suitcases.'"
While giving your mates $1 million is not something any of us can do, it shows that even Clooney understands the value of friendship. Studies show men begin to lose friends at the age of 25, so even a small gesture like giving your old buddies a call or taking them out for dinner is a great way to remind them how much they mean to you and keep the bonds of friendship continuing for years to come.
RELATED: George Clooney Once Threw One Unbelievable Dinner Party. Here's The Story
Listen to others
As we make our way through life people are always ready to offer advice, but like most headstrong males we think we know it all. Of course, this isn't the case and something even the great Clooney realised early in life. The megastar has been quoted as saying, "You never really learn much from hearing yourself speak," and there are no words greater to live by.
---
---
Shut up and listen to those around you, particularly your parents and elders who have been through all of life's ups and downs and can offer great advice on a range of subjects. Hearing other people's opinions can stop you from making rash decisions or jumping into things without clear consideration.
You can also learn a lot from just observing people and the way they go about their business. It's often the quiet people who are the smartest in the room and they are the people you want to learn from.
Invest in tangible things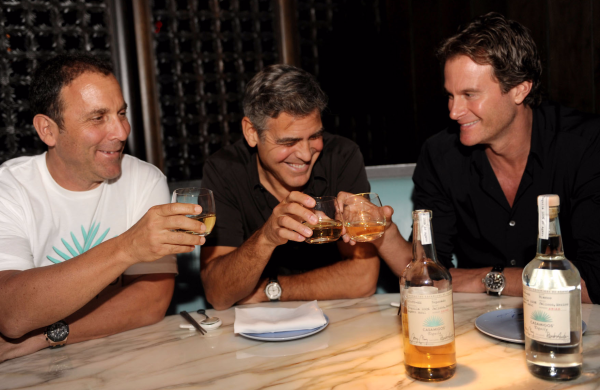 Clooney made his first millions from acting but it's his business investments that have made him the richest actor in the world. But unlike many successful millionaires, Clooney doesn't believe in stocks or cryptocurrency.
"I didn't put money in the stock market. To me that's like Vegas without the dancing girls – none of the fun, no gambling or dancing or drinking – and you don't get to participate. So I paid off my house in cash when I could. It's about having a foundation for when things go bad."
Instead, Clooney puts the majority of his wealth into property, owning a number of villas in Italy, mansions across America and other holiday homes and apartments across the world. He also went left of field and invested in tequila. Clooney and close friends Rande Gerber and Mike Meldman invested close to $600,000 each in Casamigos Tequila back in 2013. Fast forward to 2017 and the trio sold the company for close to $1 billion. Not a bad side hustle from the Cloondog.
While kick-starting your own tequila company probably isn't feasible for most, George Clooney is on point when it comes to his investing process. By putting his money into assets he has much more control over his money and what it's doing. Tangible things like property, commodities and small business leave a paper trail and enable you to track your money and watch how it's working for you. This is a much safer bet than putting it in the volatile world of stocks and bonds and another great life lesson from Clooney.
Related: How George Clooney Made $325 Million Last Year Without Starring In A Single Movie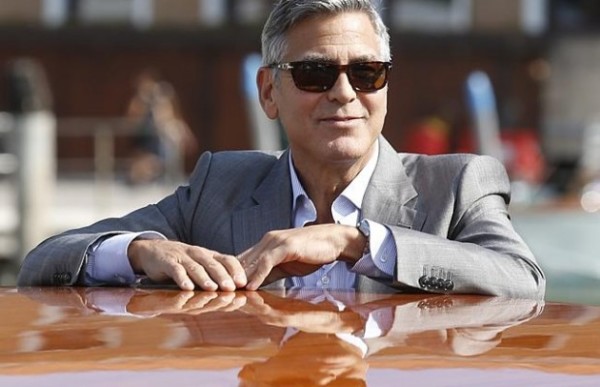 Learn from your failures
Clooney knows a lot about failure. He didn't make it as an actor until he hit 34, spending much of his 20's as a struggling actor working dead-end jobs. Despite constant rejections and missed opportunities, he stuck with it and eventually got his big break on ER.
---
---
Even though this shot him to stardom Clooney has experienced many failures since – both in his working and personal life – and is always growing and learning from these situations.
"Failures are infinitely more instructive than successes … I watch Batman & Robin from time to time. It's the worst movie I ever made, and it's a good lesson in humility."
But these setbacks haven't deterred Clooney from making interesting choices in his career or taking risks in his personal and business life. If anything these failures have helped shape Clooney and made him an infinitely better person. We all make mistakes and choices we wish we could take back, but the key is to take something out of these failures, learn what not to do and move on. And if that's not enough motivation for you, just remember George Clooney made Batman & Robin and still managed to have a successful career.