A painting by celebrated artist KAWS has sold for a record A$20.5 million at a recent Hong Kong auction through Sotheby's. The record shattering piece – known as THE KAWS ALBUM – is a parody of the classic Beatles Sgt. Pepper's Lonely Hearts Club (1967) cover with Simpsons inspired characters. With price expectations of up to A$1.5 million, the artwork went for more than 14 times the estimate, eclipsing the artist's Untitled (Fatal Group) – a take on Fat Albert – that sold for A$3.7 million at auction at Phillips in New York last November.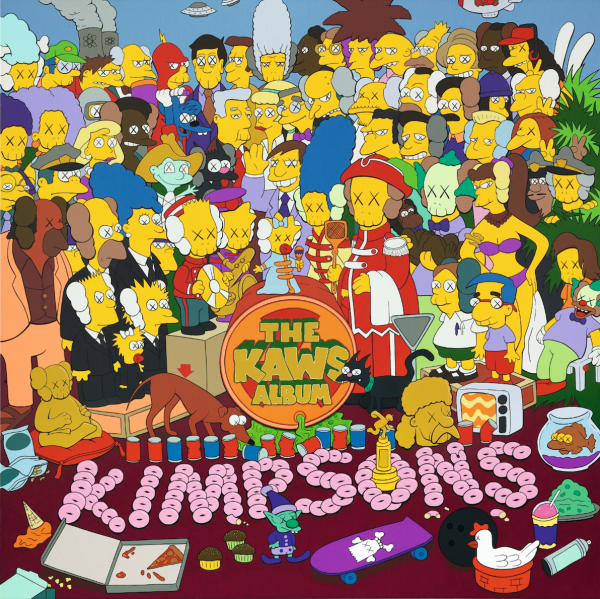 The artwork was just one of 33 lots sold at the Sotheby's "NIGOLDENEYE® Vol. 1" auction, which saw famous Japanese designer Nigo (creator of A Bathing Ape and co-founder of the clothing label Billionaire Boys Club) putting up many original pieces from his extensive art collection.
Along with THE KAWS ALBUM there were a number of other Simpsons inspired KAWS pieces sold along with two lots of two pairs of shoes that went for $22,000, or $5,500 a sneaker! In total the collection sold for a touch over $39 million, netting Nigo a tidy profit.
---
---
A second auction is set to follow but no information has been released as of yet.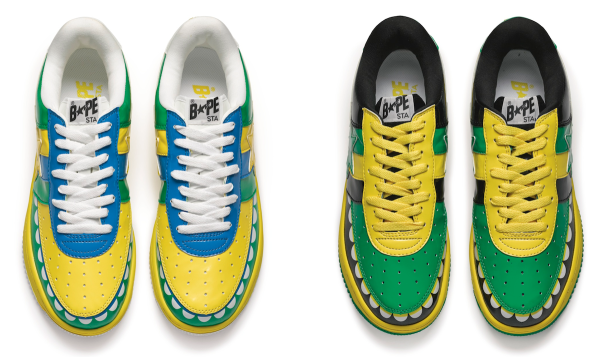 RELATED: The 'Indiana Jones of Lost Art' tracks down stolen Picasso painting worth $39 million