It's a well-known fact Mike Tyson is fond of weed, but the former heavyweight boxing champ is looking to turn his love of the green into a profitable business venture by launching a 407-acre weed 'resort'.
Tyson is already ahead of the game having set up his weed business, Tyson Holistic Holdings, back in 2016. The company sells a number of cannabis-based products, strains, edibles, smoking apparatus and merchandise, fast becoming a nice little earner for Tyson.
Although the resort has only become public knowledge recently, work on the complex near Desert Hot Springs began in 2017. The resort is aimed at cannabis fans and set to contain a number of tourist attractions, including the world's longest lazy river that takes an hour to float down, and the Kind Music Festival, described by Tyson's business partner Rob Hickman as 'the Lollapalooza of cannabis'.
---
---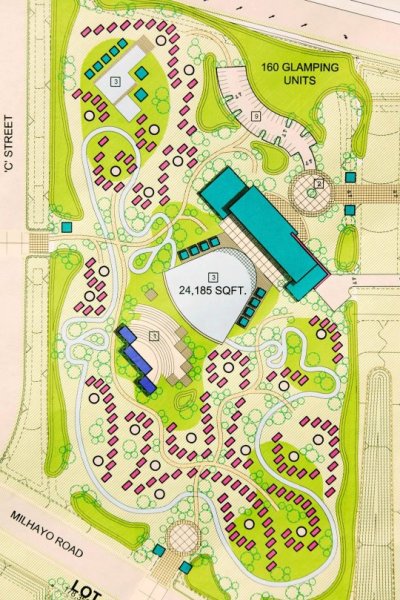 Speaking to Cannabis Tech Today about his reason for opening the resort, Tyson said; "I thought about how much good I could do by helping people with cannabis. It was a no-brainer."
Tyson also wants to the resort to include 200 glamping tents and aims to set up the 'Tyson University' on the premise, with the facility dedicated to teaching cannabis growing techniques to would-be farmers. As Hickman explained, "He's building a holistic centre for health and wellness. There will be testing in the university. It's going to be about educating people on the healing benefits, how to grow, and how to be in proper business."
RELATED: 4 Life Lessons Every Man Can Learn From Mike Tyson
RELATED: 'Discovery Channel' founder John Hendricks' incredible $400 million ranch