The rapid rise of online streaming services has seen television enter a new era. Netflix, Amazon Prime and Australia's very own Stan are just some of the platforms helping create fantastic new binge-worthy content on demand for those hungover Sundays.
Networks understand the need for top quality productions with big name actors and well-written scripts to keep subscribers happy and loyal. This is great news for viewers as it means there's a plethora of million-dollar series on offer to suit whatever mood you might find yourself in.
Here's are the five most expensive TV series of all time and where you can watch them.
---
---
Game Of Thrones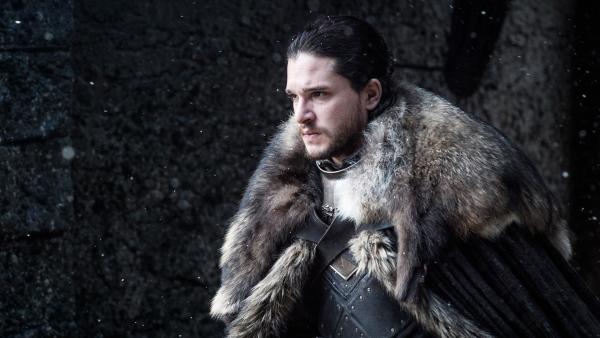 Cost per episode: US$10 million
Where to watch: Foxtel
Who knew a show featuring incest, dragons, political intrigue and boobs would become one of the most revered TV series of the 21st century? Well, that's exactly what happened with Game Of Thrones, the action-packed fantasy series that's taken over water cooler conversations by storm.
With filming having taken place all across Europe and millions spent on digital effects, it's clear to see the money has been well spent when you watch episodes such as the heart-stopping "The Battle Of The Bastards" or explosive "Blackwater." With the eighth and final season hitting screens next year and rumours of the budget stretching to US$15 million an episode, expect a visually thrilling conclusion to this awesome series.
The Get Down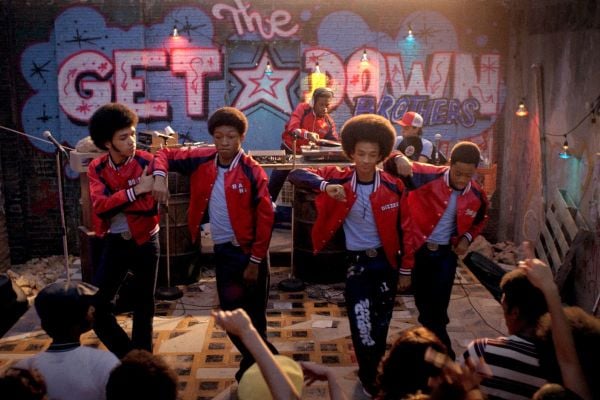 Cost per episode: US$11 million
Where to watch: Netflix
Produced by Baz Luhrmann (Moulin Rouge!, Romeo + Juliet) exclusively for Netflix, The Get Down is a coming of age drama set during the birth of hip-hop culture. As you'd expect from a Luhrmann production, The Get Down features colourful and extravagant sets and multiple choreographed musical numbers.
---
---
Although it's clear to see Luhrmann went to town on creating a style authentic to the time (the costumes are spot on), the majority of the budget actually went to licensing the music heard during the two seasons. While the classic hip-hop and R&B tunes played throughout the show added a degree of credibility, it couldn't save the show, with The Get Down cancelled after just two seasons.
ER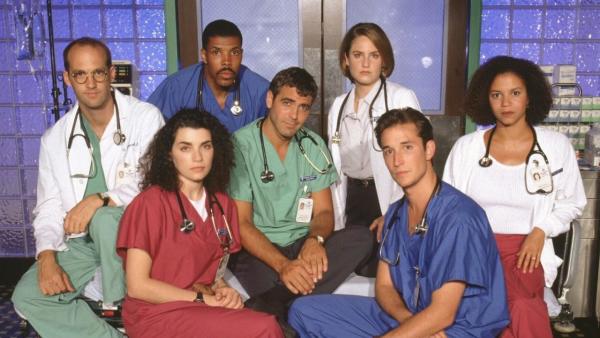 Cost per episode: US$13 million
Where to watch: Hulu
Before the likes of Grey's Anatomy, House and Private Practice there was ER, the longest running medical drama in American television history. While well-written scripts and great characterisation contributed to the show's success, it was a young heartthrob by the name of George Clooney that helped ER become a global hit.
When Clooney wanted to leave after just a few seasons NBC offered him over US$100,000 an episode, making him one of the highest paid actors on television at the time. Clooney wasn't the only one making coin, with over US$8 million of each episodes' US$13 million budget going towards wages. When Clooney eventually left after five seasons ER restructured its wage system and managed to cut costs, bringing the budget under control without ruining the drama.
The Crown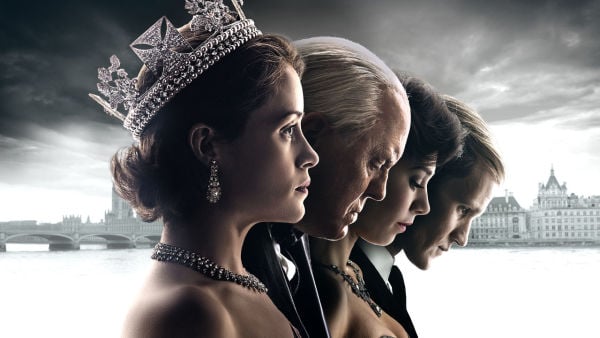 Cost per episode: US$13 million
Where to watch: Netflix
Period dramas aren't really my thing but even I've been sucked in by Netflix's The Crown. Focusing on the turbulent life of Queen Elizabeth II this is a well written and acted series with a massive budget.
---
---
It's easy to see where the money goes, with The Crown featuring lavish set designs, impressive costumes and a fantastic ensemble cast who are no doubt getting paid a pretty penny. Having been renewed for a third and fourth season it looks like The Crown will continue its reign as the most expensive and one of the most popular TV series on Netflix.
The Pacific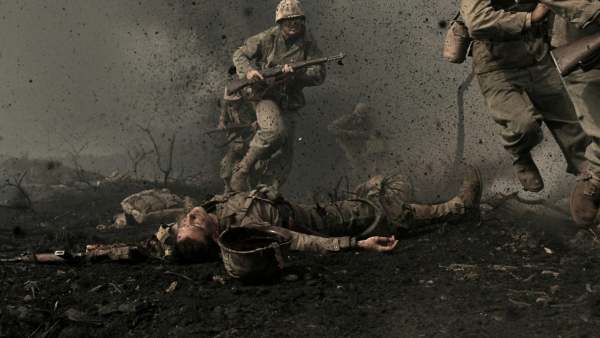 Cost per episode: US$20 million
Where to watch: Amazon Prime
After the success of World War II epic Band Of Brothers, producers Steven Spielberg and Tom Hanks turned their attention to the war effort in the Southern Hemisphere with The Pacific. Centring on the experiences of three Marines from different regiments during the conflict, the series is another look at the human side of war, complete with incredible special effects and recreations of famous battles.
Filmed in Australia, The Pacific was originally budgeted at US$100 million but ended up costing a whopping US$200 million, making it the most expensive TV series ever produced.
RELATED: Everything we know about Amazon's billion-dollar Lord of The Rings series