As the History channel has proven on multiple occasions, the only thing people love more than a good documentary and a good drama show is when you blend the two together into a strange, pseudo-educational format. Throwing this lesson into their all-seeing/all-knowing content algorithm, Netflix has now produced the documentary-drama, Age of Samurai: The Battle for Japan.
The six-part series follows the warring kingdoms of feudal Japan during the Sengoku period (16th Century), a time of "ubiquitous civil war, social unrest, and political intrigue" which has been brought to life with dynamic re-enactments as well as expert commentary. And much like another upcoming release about samurai in feudal Japan, many have already compared it to Game of Thrones.
The main focus will be upon the story of Date Masamune, a notorious samurai known as the "One-Eyed Dragon" who famously stabbed his own eye out as a child when it became infected with smallpox, murdered his younger brother to secure his own line of succession, and succeeded his father at the tender age of 17 before conquering neighbouring clans to unite northern Japan under his own rule.

Masamune fought alongside the three founding fathers of Japan – rival warlords who led armies against one another to unite the nation 400 years ago – and his influence continues to this day. Fun fact: his helmet is believed to be the inspiration behind Darth Vader's iconic design.
---
---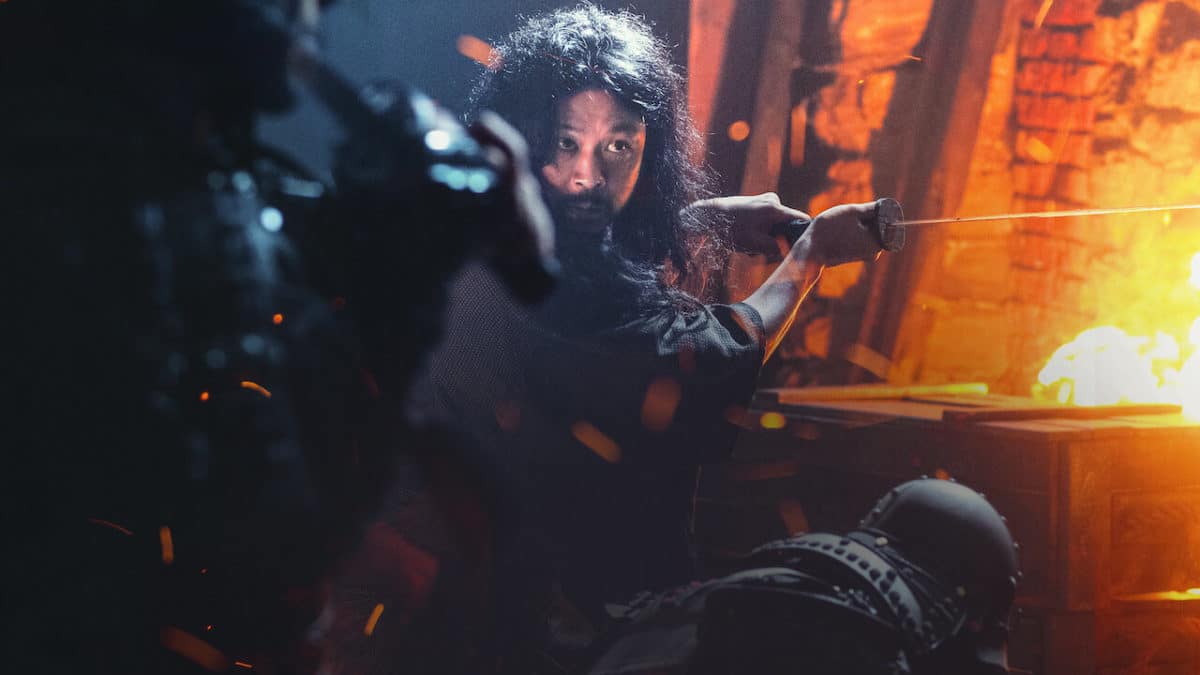 RELATED: 'Shogun' FX Series Will (Also) Be 'Game Of Thrones' In Feudal Japan
Age of Samurai has been co-produced by Cream Productions, Blue Ant Media, and Smithsonian Canada. Sources indicate both Blue Ant Media and Smithsonian Canada have intended for the history to be told in an accurate fashion, meaning fictionalised moments from the era won't be covered despite the element of dramatisation.
"Trying to tell the entire history of the Warring States period is impossible, so we decided to focus on what we felt was one its most compelling parts," says Harrison Karman, President of Cream Productions.
"We explored the incredible story of how three men, from totally different backgrounds, tried to end a brutal civil war and finally reunite the nation. This approach allowed us really to come at the problem from a personal level and tell a story about honour, friendship, duty, and betrayal instead of relying solely on politics and strategy."
"Viewers might have a sense that a samurai is one of the most iconic warriors in history, but I think viewers will be amazed to learn about the incredibly violent but duty-bound society, in which the samurais lived," says David Brady, CEO of Cream Productions.
Age of Samurai: The Battle for Japan will arrive on Netflix on February the 24th – check out the first trailer above.