There's not a single Formula 1 fan that could possibly imagine the motorsport without Netflix's ongoing docuseries, Drive To Survive. Since its debut back in 2019, the dramatic recap of the season that was has become as essential as the races themselves. During the early days of its inception, however, Drive To Survive almost became a slightly different series – one that, in an alternate timeline, would have focused entirely on Red Bull Racing.
On the 'In The Fast Lane' podcast, producer James Gay-Rees – who has also been involved in other acclaimed documentaries ranging from Senna, Ronaldo, Maradona, to Amy and Oasis: Supersonic – explained how the initial pitch came together.
"The original idea was to do… I happened to bump into some of the Red Bull people at a business event," says Gay-Rees.

"We just started discussing the idea of doing a Red Bull follow series. So we took it to Liberty Media and they said, 'We're already talking to Netflix about doing this whole sport access.'"
---
---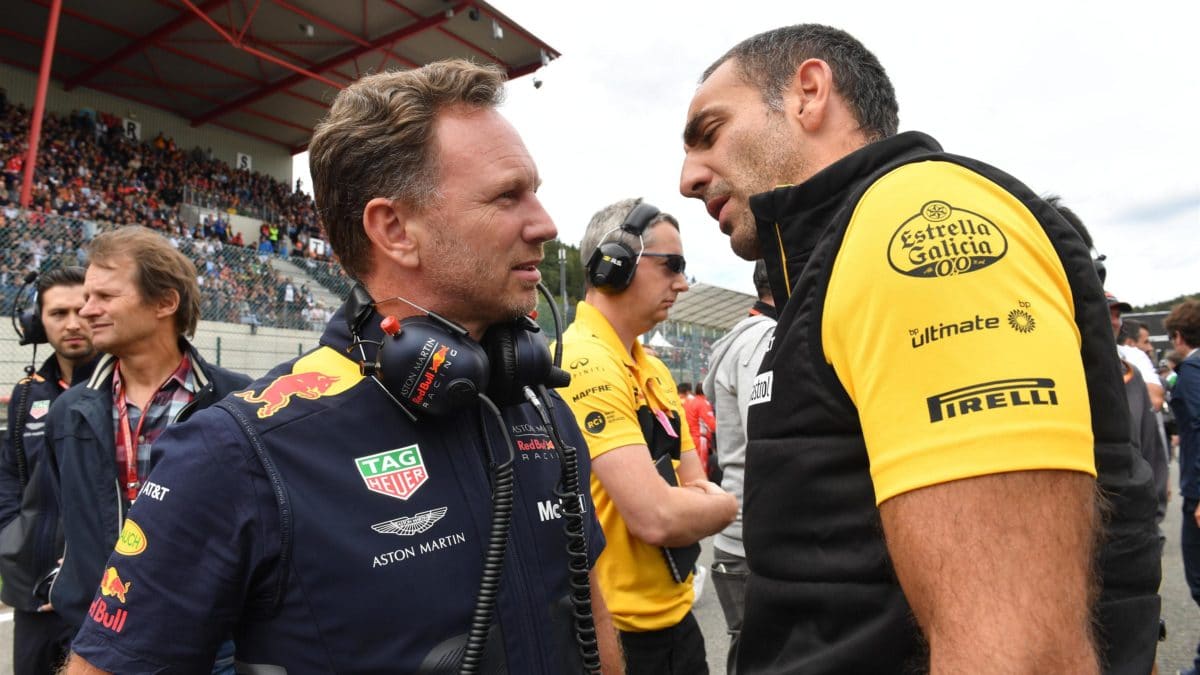 RELATED: Porsche Is Reportedly Considering A Return To Formula 1
"I've met a bunch of the teams, I've gone to Abu Dhabi a couple of times before all this started. I spent a lot of time with Red Bull in particular but and McLaren. I knew the McLaren guys from the Senna film."
"The timing of this show was, I think, people in the sport could recognise the fact that it was something they probably needed, because it can be a bit male, pale, and stale, do you know what I mean? It needed a bit of a shot in the arm."
"But it's one thing saying to people, 'Let's make a great show together.' It's another thing actually getting them to do it, because, oh God, this is actually a bit of a pain in the ass. It just takes time, you know?"
Thankfully, the brief eventually expanded, providing an endlessly entertaining behind-the-scenes look at the grid and beyond in full adrenaline-pumping glory. And just in case you were looking for something else to be thankful about, Drive To Survive season 4 and season 5 has also been confirmed by James Gay-Rees himself (with the former currently being filmed).
RELATED: F1 Driver Salaries For The 2021 Season Revealed
"What everyone is hoping for is that there's a proper Red Bull and Mercedes dust-off this year… Max [Verstappen] nearly had the dream start. Red Bull are playing it down and being calm and cool about it. But everyone seems to think it's a two-horse race."
---
---
"And then the battle for third could be pretty intense, I think, between McLaren and Ferrari. Possibly Aston Martin and a few others… it's shaping up to be a really good season."
"Next season's going to be difficult again. Because the new rules are going to come and it's going to be a slightly different scenario. New cars, so it's going to be pretty punchy."
Hard not to be excited the more you think about it.