The speculation can finally end. After months of radio silence from Netflix, Formula 1: Drive To Survive season 3 has a release date: March 19th of this year (just days ahead of the 2021 season opener in Bahrain) – which was initially confirmed by the thirty-second teaser trailer. Now, we have the first full-length official trailer packed with all the keystone moments of the historic 2020 season. Closely following F1 drivers, team principals, and "those who were on the grounds to witness" it all firsthand, this promises to be the most exciting instalment yet.
Due to 2020's opening race in Melbourne being cancelled in a dramatic, eleventh-hour fashion thanks to COVID-19, uncertainty plagued the previous season. And this appears to have translated perfectly into the documentary series itself.
"We have no idea what's going to happen," McLaren Racing CEO Zak Brown can be heard offering in the teaser trailer's voiceover, punctuating a montage of rapidly-cut footage, before the release date appears on screen.
---
---
RELATED: F1 Driver Salaries For The 2021 Season Revealed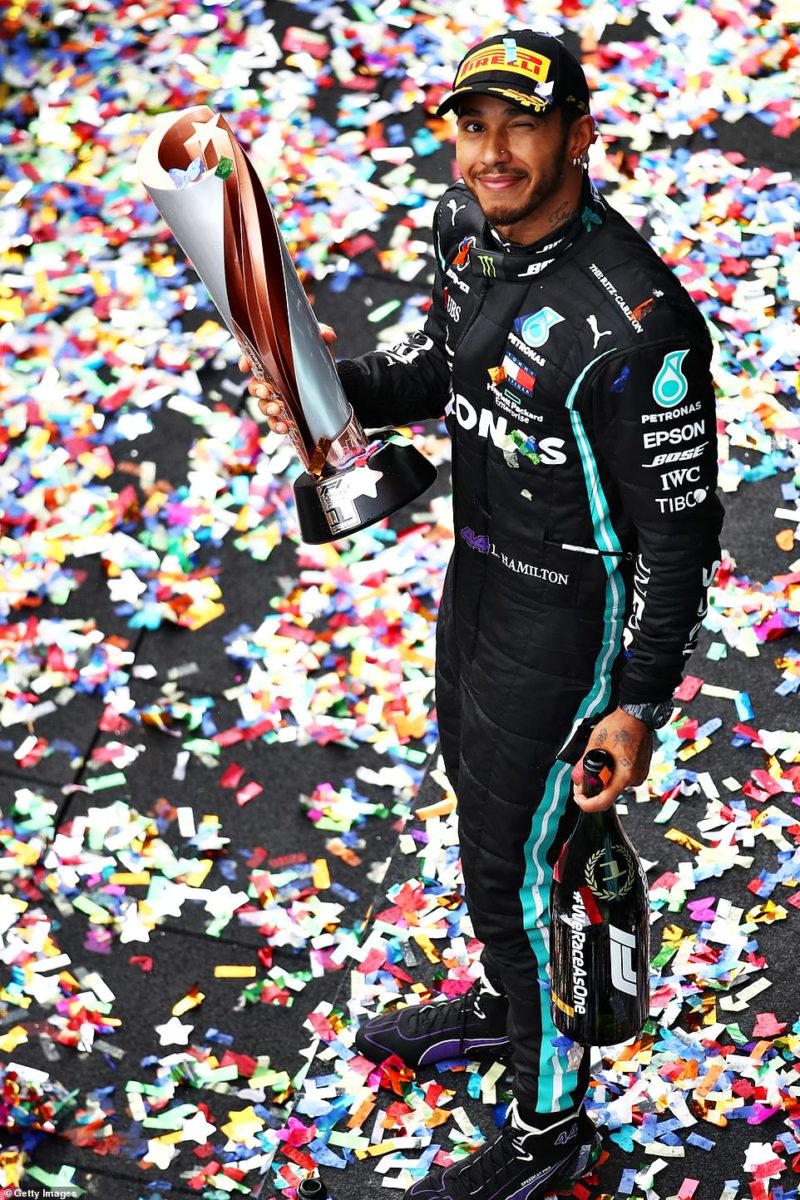 When the 2020 F1 season eventually returned, albeit in a rather compressed format, the latter half of the year saw 17 races across 14 different circuits, with newcomers to the sport such as the notorious Nürburgring, as well as the undulating Portimao track which ruffled feathers among drivers and their respective teams alike.
Notable events we can expect to get some decent screen time include:
McLaren's young prodigy Lando Norris securing his inaugural F1 podium
AlphTauri's Pierre Gasly beating the odds to secure a first-place win at Monza
Another shock victory from Racing Point's Sergio Perez
Renault's protest of Racing Point's dramatic acceleration to success
Mercedes' Sir Lewis Hamilton shattering Michael Schumacher's record for the most race wins (as well as making history by equalling Schumacher in world championship titles)
Former Renault driver Nico Hulkenberg coming out of retirement to step in for Lance Stroll at Racing Point
Williams' criminally underrated George Russell stepping in as Hamilton's temporary replacement, only to have circumstances beyond his control work aggressively against him
And Haas driver Romain Grosjean's fiery crash to cap it all off
It's like we said before… this should a memorable 10 episodes.
Once again, roughly in line with last year's release date, Formula 1: Drive To Survive season 3 will be available to stream on Netflix starting from March 19th of 2021 – check out the first teaser trailer above (and keep an eye out for the full-length trailer coming soon).