Director Ridley Scott is reuniting with Peaky Blinders creator Steven Knight for a 10-part series about World War II titled Roads To Freedom.
Based on the writings of renowned historian Sir Antony Beevor – which have sold over 8 million copies in 33 different languages – the intention behind this project is to focus on the war beyond America and Great Britain's efforts, portraying "the brutal realities" from multiple international perspectives: Russia, Germany, France, and other countries in addition to the usual suspects.
Unlike the majority of Hollywood war content, the characters portrayed won't be strictly limited to those in the proverbial trenches, either. Given how WWII was a full-scale affair which impacted folks from all walks of life, at its core, Roads To Freedom will be a tale of survival with a heavy emphasis on humanity.

"Some of the story lines will be discomforting but heroic, and the race between East and West to capture Berlin will shed light on what became the foundations of the Cold War," writes Deadline.
---
---
RELATED: Joaquin Phoenix To Play Napoleon In Upcoming Ridley Scott Epic 'Kitbag'
The series is reportedly something "deeply personal" for the auteur behind Blade Runner, Gladiator, and Black Hawk Down. Having personally lived through wartime Britain before embarking upon a journey to post-war Germany where his father was integral in rebuilding the country, Scott plans to draw on childhood memories.
Ridley Scott has signed on to direct the opening episode, while Steven Knight and Sir Antony Beevor will adapt the original source material for screens. Scott, Knight, and Sir Beevor are also rostered on as executive producers. PJ van Sanwijk and Michael Lesslie of Storyteller Productions originated and developed the project. Casting has yet to be announced.
Incidentally, this marks the second collaboration between Scott and Knight, who have teamed up for an upcoming adaptation of the classic novel Great Expectations by Charles Dickens. On track to be released via FX and BBC, our great expectation is that it'll be available to watch within the next 18 months.
Stay tuned for more details.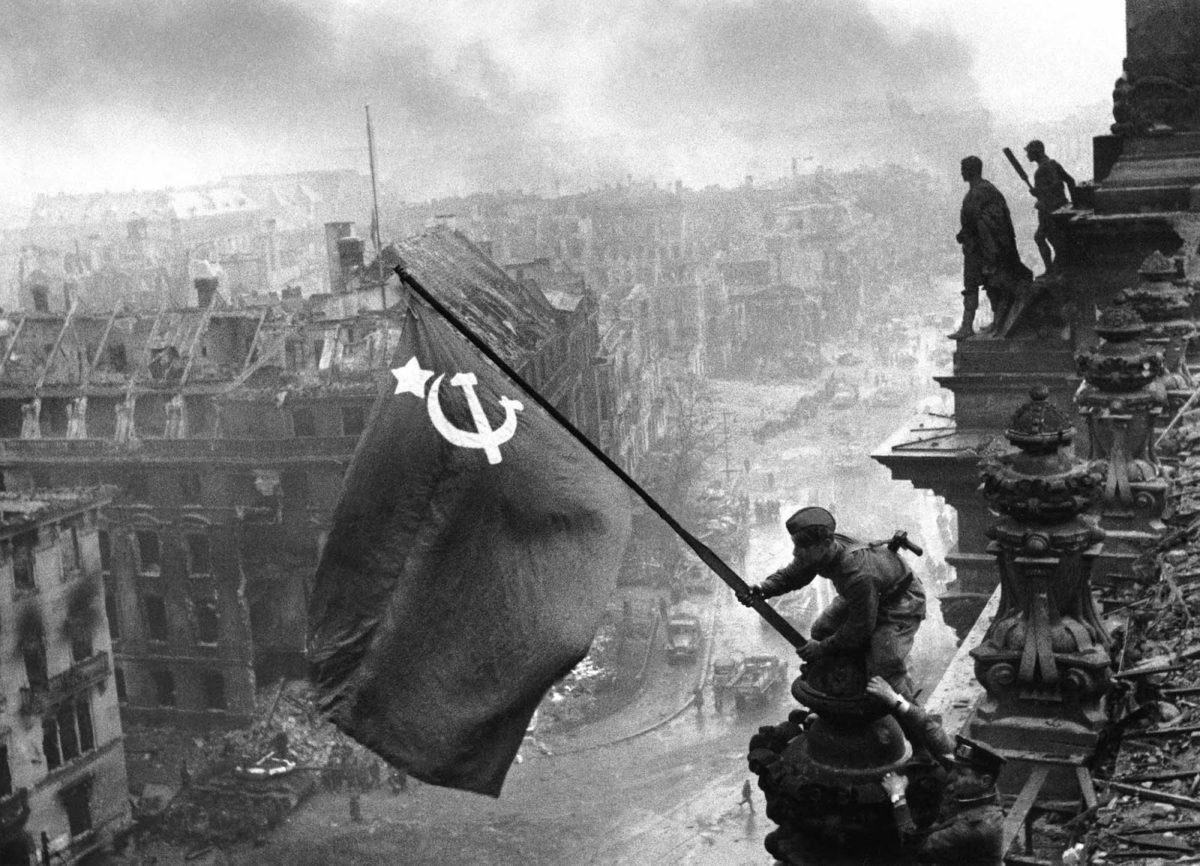 Keen on the WWII genre? British icon Guy Ritchie is set to direct a project which follows the rogue black-ops unit formed by Winston Churchill. Currently titled Ministry of Ungentlemanly Warfare, the upcoming Paramount film has been described as Inglorious Basterds meets Kingsmen – read more here.