No doubt you're still reeling from the emotional trauma of The Undoing's season one finale, frantically Googling from the couch while shaking your head in disbelief. The HBO drama starring Nicole Kidman and Hugh Grant has captured the collective viewing imagination, delivering a thrilling whodunnit that ticks all the boxes for a successful hype show. Sex, lies, murder – and it's set in New York. Tick, tick, tick and tick. While the whole world is abuzz about The Undoing questions are flying back and forth, but the most pressing one is this: will we ever see The Undoing season 2?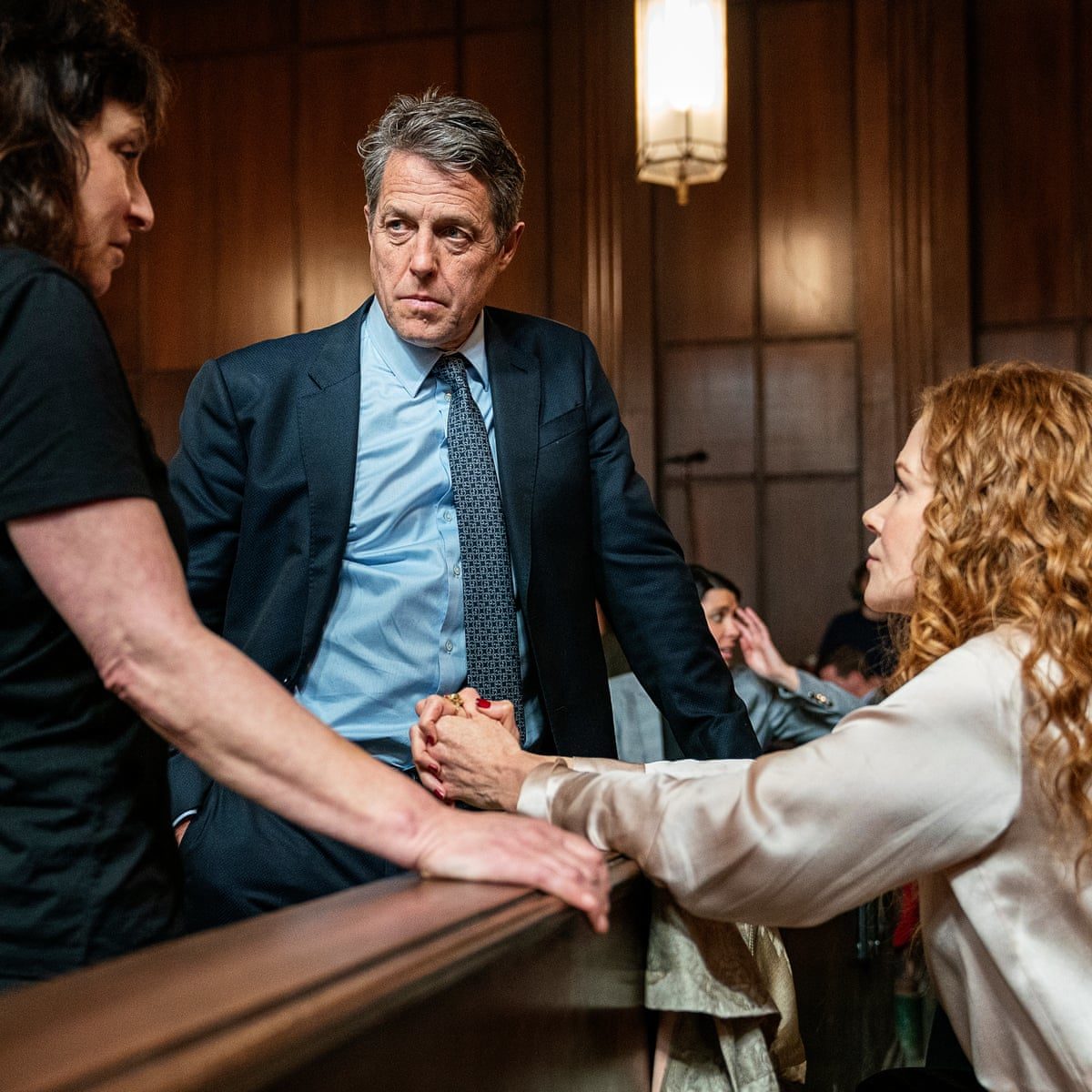 Is The Undoing season 2 confirmed?
[Spoilers ahead]
The show's creators haven't ruled it out, which is pretty remarkable given the ending is kind of watertight. But of course, the minute a show starts lifting off, studio executives take notice and have conversations like "can we milk this further?"
---
---
The Undoing is based on a book – You Should Have Known – which does not have a sequel. However, fans who have both watched the show and read the book will know that there are some significant differences between the two. So who can say that further straying from the source material is off the table?
The director of the series, Susanne Bier, told OprahMag.com, "Of course you wonder what comes after this is over. We did joke about it on set… I won't rule it out. But it's not in the concrete works."
Bier also told Entertainment Tonight: "It's purely wishful thinking. I'm capable of thinking that Father Christmas is real, so I will allow myself for that bit of wishful thinking. There have been no conversations about it at all. There are no plans for it. So, like thinking that Father Christmas is coming down the chimney, maybe we can do a season 2."
Could they make a second season happen after the finale?
In short, absolutely.
Season one came to a close with all loose ends firmly tied up. Jonathan was arrested for the murder of Elena, Grace and Henry were safe from harm, and Franklin was still richer than God.
But no one was dead, which is the first key stumbling block to any potential season 2 of The Undoing. All key characters are alive and well.
---
---
Which leaves the door ajar for a possible entry point on season 2, something the show creator David E. Kelly alluded to in an interview with the New York Times.
"Susanne Bier and I both loved the part of the book where Grace was rebuilding herself after her world fell apart. But for the purposes of this run, it was more about the thriller aspect," he said.
"Who knows? If we did the extended life of Grace Fraser beyond this season of The Undoing, maybe we'd get into that reconstruction part."
Some cast members have been dubious about doubling down for a second season. Noma Dumezweni who plays attorney Haley Fitzgerald told BAZAAR.com, "In my head, it was a limited series, we've done the storytelling. And I don't think there is [space for another season]."
Others have expressed interest in returning for The Undoing season 2.
Matilda De Angelis, who played Elena Alves, also told BAZAAR, "It would be great, I think. I'm dead anyway."
"Or maybe flashbacks, yeah! Like Laura Palmer in Twin Peaks, or something like that. It could be … you know, my twin shows up or something like that. Yeah, it would be great. I think it's a great show, so why not?"
Have the creator's said when we could expect The Undoing season 2?
Not exactly, but actions speak louder than words, and based on the track record of The Undoing creator, David E. Kelley and star/executive producer, Nicole Kidman, we might be in luck.
---
---
The pair worked on Big Little Lies together, and although it first premiered in 2017 as a limited series, it was renewed and returned with a second season in 2019. There are even rumours of a season 3.
RELATED: Gangs of London Season 2 Confirmed