At times, Taylor Sheridan and John Linson's drama Yellowstone has been a gruelling slog – struggling to pull me through the series – but the conclusion of season 3 has somehow managed to leave me desperate for more. It begs the question – what will we get for Yellowstone season 4?
Is Yellowstone season 4 confirmed?
With a reported 5 million viewers per episode, Paramount Network confirmed that Yellowstone season 4 will go ahead back in February of this year, speculated to release as the previous seasons did – in June of 2021 – if COVID doesn't complicate filming.
In a fascinating interview with Deadline, Sheridan stated season 4 shooting was scheduled to start mid-August.
---
---
"I'm fortunate that this show shoots on a ranch in Montana. We're going to shoot exclusively there this year, or in and around it… As long as we're very careful to not bring any (active cases) in… so once we're there, we'll be very cautious about how we move."
Chief Joseph Ranch, the main filming location for the Yellowstone Dutton Ranch, shared this post on August 21st, 2020, confirming production has begun.
Forrie J. Smith who plays veteran rancher Lloyd has shared a number of behind the scenes shots from the set, seen below with Jimmy (Jefferson White), Rip (Cole Hauser), Colby (Denim Richards), and Ryan (Ian Bohen).
The question fans are no doubt pondering is which member of the Dutton family will not return?
While season 3 was somewhat exhausting, the final moments were explosive, so much so you really have to stop for a moment and question the audacity, or absurdity of a fictitious Fortune 500 company using contract killers to exterminate John Dutton and his family. I can see it on the front page of the Bozeman Daily Chronicle now: "Local Rancher & Family Assassinated In Synchronised Mercenary Hit Over Short Selling Embroiled Land Struggle."
A hell of a lot was left up in the air when the credits rolled on season 3. Beth's now Market Equities owned office is spectacularly bombed. Kayce (Luke Grimes) deploys his military reflexes to avert an attack on his office by Delta Force operatives. John (Kevin Costner) is left roadside nursing a bullet-riddled body and a $500 million offer on his land. Rip casually hangs two blokes in front of the ranchers before having his mother's body dug up to retrieve her ring to present something meaningful to Beth (who may be dead). Jamie (Wes Bentley) appears to be distancing himself from the family that raised him and Jimmy lies motionless in the yard after yet another rodeo debacle.
---
---
What will the fourth season of Yellowstone be about?
Given the marriage storyline with Rip and her connection with Roarke (Josh Holloway), Beth Dutton (Kelly Reilly) is my pick to go, setting up Rip for a trail of vengeance.
You can rest assured that whatever happens, Rip will access his inner demons to wreak devastating havoc on Roarke and everyone even remotely connected to attacking the Duttons. If of course Market Equities is involved – although I can't see an alternative.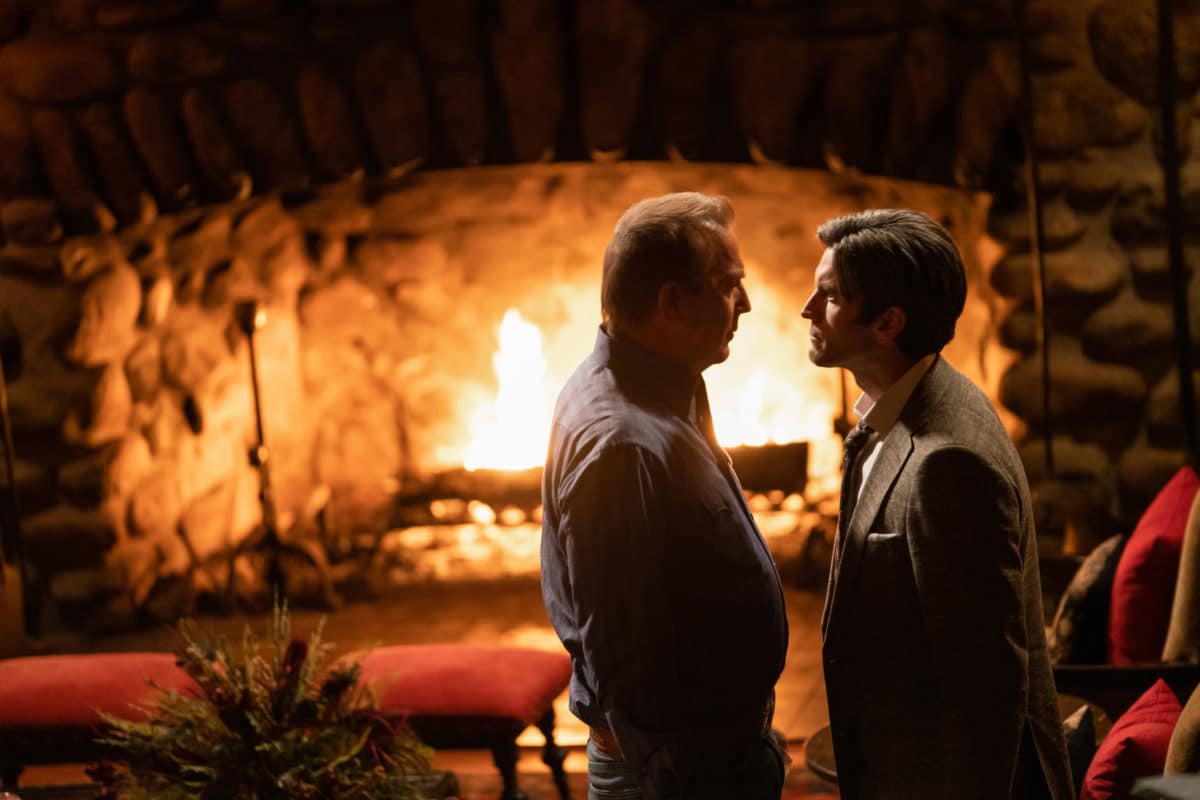 Jamie will capitalise on Beth's death and be coerced by his natural father, to use his power of attorney to usurp his adopted father (John Dutton) and try to sell the Yellowstone Dutton Ranch for considerable gains – unless JD kills him in a spectacular manner in front of the fire. Possibly with the bottle of Bulleit Rye whisky or shard of crystal tumbler.
Kayce will benefit from his time in the military to disarm his attackers, fight back and kill them all, revealing a questionable personality involved. Meanwhile, Monica will have to weigh up helping her husband become governor and supporting the ranchers who stole her people's land or become the inside man for Thomas Rainwater.
Season 4 rumours: a new addition to the Dutton family?
Rumour has it that Kelly Reilly has been spotted on set, fuelling speculation that JD's unhinged daughter may survive the blast to return next season. Reddit user u/trickilicous has also linked 14-year-old Australian actor Finn Little, who recently starred in Taylor Sheridan's Those Who Wish Me Dead alongside Angelina Jolie and Jon Bernthal, with the season 4 cast – possibly joining the Dutton family to play an adopted child of Beth (which is a horrifying thought), who revealed she cannot have children after her botched abortion on the reservation. Little has since been confirmed to take on this exact role via Collider – a young boy reminiscent of everyone's favourite hardened orphan, Rip, taken under Beth's wing to be taught "how to be a man" – with his character's name being Carter.
A possible new format for season 4?
Yellowstone is reported to follow a new format in the coming season, in line with a new Paramount Network strategy which will focus its efforts on made-for-TV movies featuring big-name stars and be rebranded as the Paramount Movie Network. "The plan is to present the show as a cinematic experience, possibly programming two episodes in a single night with limited commercial interruptions," according to Variety.
Furthermore, Paramount Network expects to program a miniseries or scripted series on the scale of Yellowstone, potentially spinning off characters from those projects into their own films or sequels. Good news for Cole Hauser.
---
---
It will be interesting to see how this translates to Australia's streaming services.
When is the Yellowstone season 4 release date?
As of July 2nd, Paramount Network has confirmed the Kevin Costner-led affair has officially vacated its usual mid-year premiere slot, which was when the first three seasons of Yellowstone traditionally hit the airways – joining the "launch corridor" for a good majority of returning "prestige and must-see shows." It'll also be a convenient period for a bit of cross-promotion via CBS's NFL broadcasts, notes Deadline.
Yellowstone season 4 now has a confirmed release date of November 7th over in the US and November 8th via Stan here in Australia.
Will there be a Yellowstone season 5?
In the same Deadline article above, Taylor Sheridan revealed that he had a clear ending insight and that it could easily fill another two seasons – although he wasn't clear on whether that will include season 4. In an interview with the New York Post back in 2018, location manager Mark Jarrett confirmed that the use of Chief Dutton Ranch had been locked in for 5 seasons, which indicates we're highly likely to see a Yellowstone season 5. A prequel series titled Y: 1883 has also since been announced – find out more here.
Producers are looking for Yellowstone extras
The casting directors are looking for extras to appear in Yellowstone season 4, seeking residents of Bitterroot Valley and Missoula, Montana to serve as extras. The call was announced in a press release and is open to men and women of all ethnicities, ages 9 or older. All extras will be paid by the network – not the half a million per ep Kevin Costner rakes in – check out the dedicated page if you're interested.
To stay abreast of Yellowstone season 4 news and release date, follow the show official Paramount Network account @yellowstone.