Apple's new $5 Billion Campus is something out of this planet. Like every new Apple release, it's been a somewhat secret affair with most details kept in-house. Completion is however scheduled for April and here's an early preview of what to expect from one of the Tech giants.
Take a look at this 4k drone footage and see for yourself.
Steve Jobs first shared his vision for a new campus in 2006 however it wasn't until 2013 that construction began. He was quoted saying "We have a shot at building the best office in the world". The 175 acre campus may just tick the box. 7 Cafe's, a 1,000 seat auditorium and 9,000 square metre fitness center are among the perks.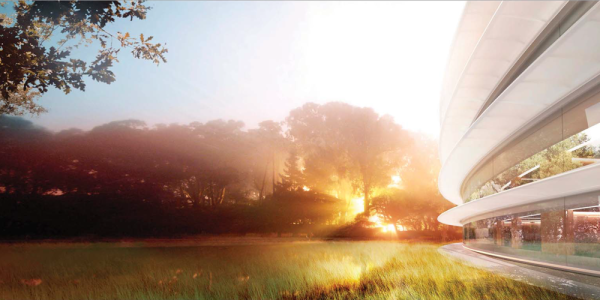 In typical Apple fashion, they've thought of every minor detail, from ceiling trims and door handles to electrical wiring and the hidden pipes, everything had to be perfect. No seams, no gaps or even visible paintbrush strokes. Even the ceilings are polished concrete – yes ceilings not floors.
Unlike an iPhone or MacBook, ironing out every blemish on a building, a 260,000 square metre building, has proved a more difficult task and has caused major headaches for the various parties involved. The initial completion date of 2015 has well and truly passed and multiple construction compromise have taken the reigns at different stages of the development.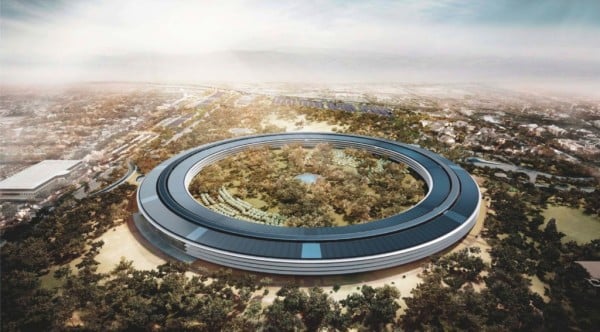 Steve Jobs brought us the iPod, the MacBook, the iPhone, the iPad and everything in between. His final project won't end up on our desks or in our hands, instead a campus for some 12,000 Apple employees. Aptly nicknamed 'The Spaceship', Apple's second campus is 260,000 square metres of perfection.