He's the man who is on a first-name basis with his tailor, who knows his Virgil's from his Valentino's, and who wouldn't be caught dead in a Bintang singlet. When you look good, you feel good, and this guy – whether he's telling you or not – is pretty much always feeling exceptional. How to please the man that walks to 7/11 in his Yeezy's, though? The good news is that it doesn't have to cost a bomb (though we can help you on that front if you've got cash to burn), the better news is that we've done all of the 'Fashion gifts for men' Googling for you, so you can just sit back, relax, and let those four easy payments do the rest.
Let's kick things off in true laidback Mediterranean style, with a t-shirt naturally picked from Afterpay Ambassador Daniel Ricciardo's own apparel line – this Enchanté off-white tee (4 payments of $14.25 with Afterpay) – a little nod to the French Riviera and the only French word he knows.
Starting small can be the best place when it comes to gifting The Sartorialist, especially if testing the waters of someone with a strong personal style. First thing's first – nobody wants to see mutton dressed as lamb, so defy that leathery skin of a man who lives life to the fullest and set him up with a bottle of Patrick's AM1 Anti-Ageing Moisturiser (4 payments of $36.25 with Afterpay). Now, working from the inside out, a Cotton Classic Trunk Three-Pack from Calvin Klein (4 payments of 22.49 with Afterpay) will always hit in the solid gift category; ticking the boxes of reliable, well-made, minimalist, style, these jocks basically invented their own category of mens undies. Likewise hitting the solid gifts: Socks. They might seem like the annual, boring request from your old man, but with socks you're given plenty of room to exceed their expectations, and with a pair of Burberry Check Intarsia Socks (4 payments of $35 with Afterpay) you'll do just that.
---
---
Should you be feeling confident enough to branch out into an item that will be visible to the public eye – but still want to play it safe – Namiman recently collaborated with New Era and rolled out this Denim Twill Ball Cap (4 payments of $23.75 with Afterpay), a cap that was designed and constructed using details from the brand's early archival pieces, a stand out in a sea of mass-made ball caps. If you find yourself browsing the Namiman range (and you will), feel free to add to cart their Shirt Jacket (4 payments of $122.50 with Afterpay) in cream (if you live in Sydney) or Khaki (if you live anywhere else). If he's still getting around to the gym in his old footy shorts, do the world a favour and sort him out with a pair of LuLulemon ABC Slim Warpstream Pants (4 payments of $32.35 with Afterpay) – the closest thing he'll get to experiencing athleisure wear the way a woman does, but a hell of a lot more forgiving than their leggings.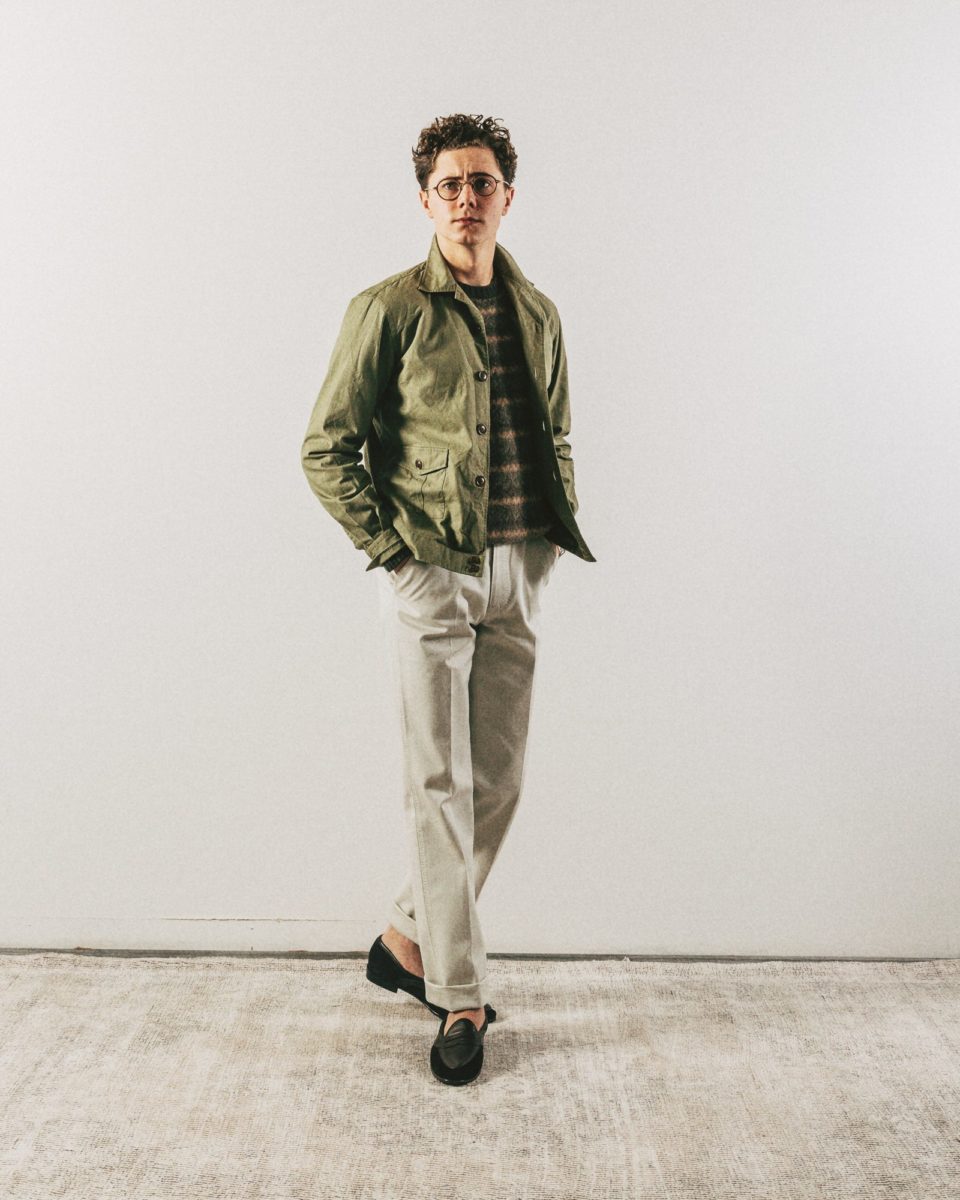 Keeping in theme with well-made basics, a well-made tracksuit has proven more worth its weight in gold, and Perth label SIR. does an excellent set with the Mens Sweats Wardrobe 1 (4 payments of $85 with Afterpay) including pants and a hoodie in three core colours. For those more partial to a classic crew-neck, Rodd & Gunn's Mallard Sweater (4 payments of $34.75 with Afterpay) is a modern take on your dad's casual 90's wardrobe. The vintage-look sweater reworks a mallard duck design and outdoor classics logo for sense of effortless nostalgic cool.
As the mercury rises, shorts become a go-to, and Venroy's Lounge Shorts (4 payments of $30 with Afterpay) in their Amalfi Pot Print take that throw-on short game to the next level. Whether they opt for tracksuits or shorts, jumper or t-shirt, a pair of New Balance MF237V1's (4 payments of $35 with Afterpay) bring some welcome respite from the uniform white sneaker, will just about go with anything in any wardrobe, and are one of the comfiest shoes in the game right now – essential for when the D floor beckons. Speaking of which, a good party shirt over summer is as reliable as a Tarantino film is entertaining, and nobody does them better than a Double Monk's Aloha Shirt (4 payments of $37.50 with Afterpay).
For the man who likes to step it up a notch, who takes a little more time getting ready to leave the house, and who may or may not catch their reflection in a spoon from time-to-time, a well-made knit will always hit, and in 2022, the short-sleeve knit like Christian Kimber's Beechworth Knitted Polo ($365) gives strong Slim Aarons vibes for the modern Man. The Riviera style continues with Informale's Popover Shirt (4 payments of $85 with Afterpay) that's made from 100% woven Italian linen and rates amongst stylists as just about the cleanest white linen you can find. If you're looking for a wardrobe staple that will last a lifetime, then look no further than Valstar's Lined Suede Jacket (4 payments of $473.75 with Afterpay). Inspired by the classic a1 flight jacket, this guy is made with soft AF goat suede, has plenty of pockets (without the cargo look), and pretty much the ultimate throw-on-anything addition to a man's wardrobe.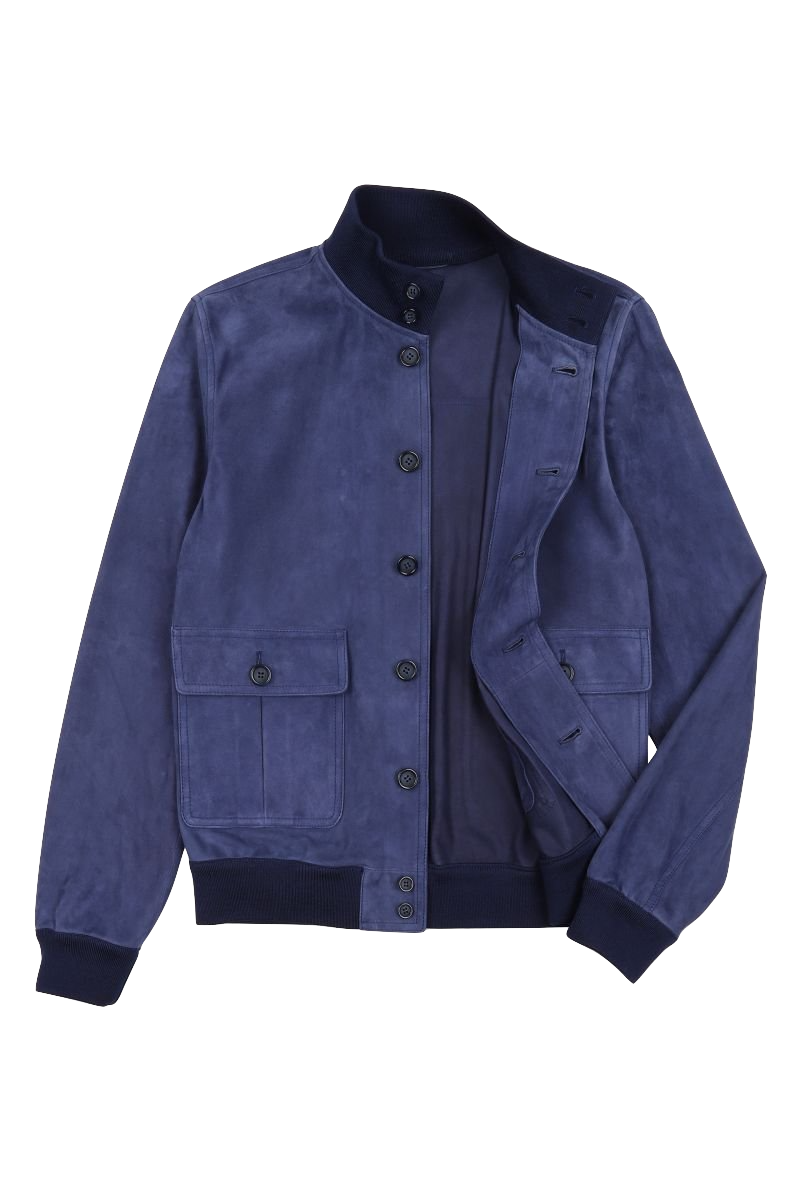 Another absolute staple of any discerning gentleman's wardrobe is a pair of RM Williams Comfort Craftsman (4 payments of $148.75 with Afterpay). Wear a pair as a light work boot, with a pair of jeans, or with a suit to work or wedding, when it comes to shoes, they don't come more iconic or styled than a pair of RMs. If a lace-up dress shoe is more the vibe, then Oscar Hunt's Cordwainer Black Oxford Toe Caps ($495) are the very definition of dapper timelessness – and with wedding season now perennially upon us, these well-made shoes will serve their wearer extremely well. Beach wedding? No worries – grab a pair of Plushwave 2-Eye Boat Shoes from Sperry (4 payments of $50 with Afterpay) to go with those chinos and Bob's your uncle.
Cool shit that looks good on? Easy.
When the Grand Seiko SLGH005 "White Birch" ($13,600) was first released, it immediately sold out thanks to its elegant but sporty looks. It then went on to win Best Men's Watch at the GPGH Awards against stiff competition, solidifying its status as one of the very best watches of 2021, no matter which angle you look at it.
---
---
For the modern modish man, nothing ruins a look quite like a bag strap slung over the shoulder of a well pressed shirt or suit. Avoid this faux pas with a Haulier Medium Utility Tote (4 payments of $131.25 with Afterpay), because whilst they look slick, let's be honest here – briefcases can be goddamn awkward to operate.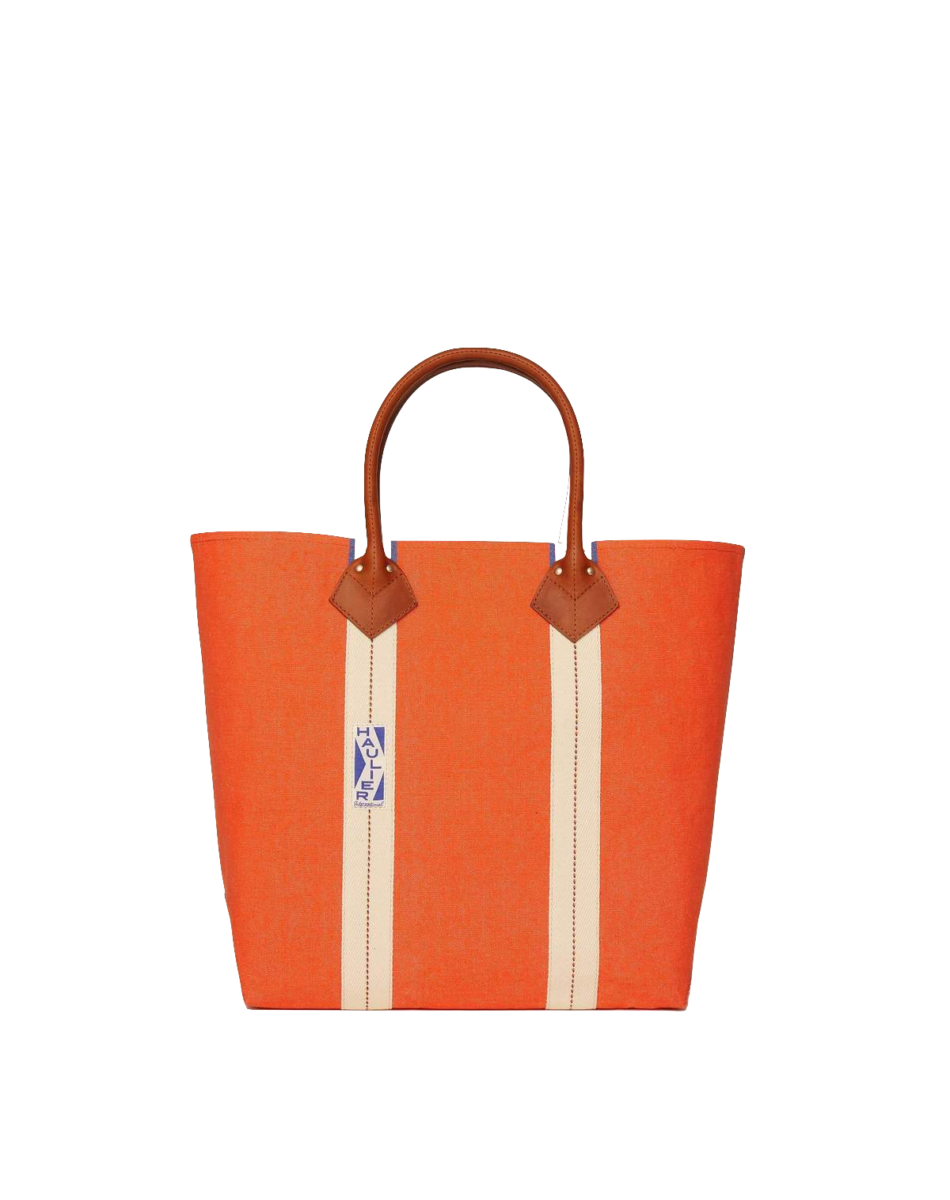 The ultimate accessory for the man en-Vogue? The ultimate companion. If his dog is as much a part of his day-to-day ensembles as his shoes are, then this Barbour Waxed Dog Bed (4 payments of $62.50 with Afterpay) for the pooch and for his home is as pleasing to all as a Barbour jacket is for the man himself.
Boss Hunting's Christmas for 2021 is proudly presented in partnership with Afterpay. Thank you for supporting the brands who support Boss Hunting.