There's nothing like a good pizza night in Melbourne. The city has a wealth of some of Australia's finest slices so you've got plenty of options for a good night out with good carbs and good mates.
Pizzaiolos from Fitzroy to Hampton have successfully found a way to blend Victoria's famously rich produce with imported ingredients to produce some top-tier slices. Contemporary pizza joints like Baby and Bar Romantica keep banging on with inventive toppings while hardy traditionalists like Di Stasio and Eat'aliano get by just fine sticking to the classics.
Whatever your test, you'll find something below to lure you out for what really should be a weekly tradition. Take note and go forth; Melbourne's best slices await.
RELATED: Gozney Dome Review – Restaurants Quality Pizza At Home
---
---
North/West Side
Pizzeria Magma, Fitzroy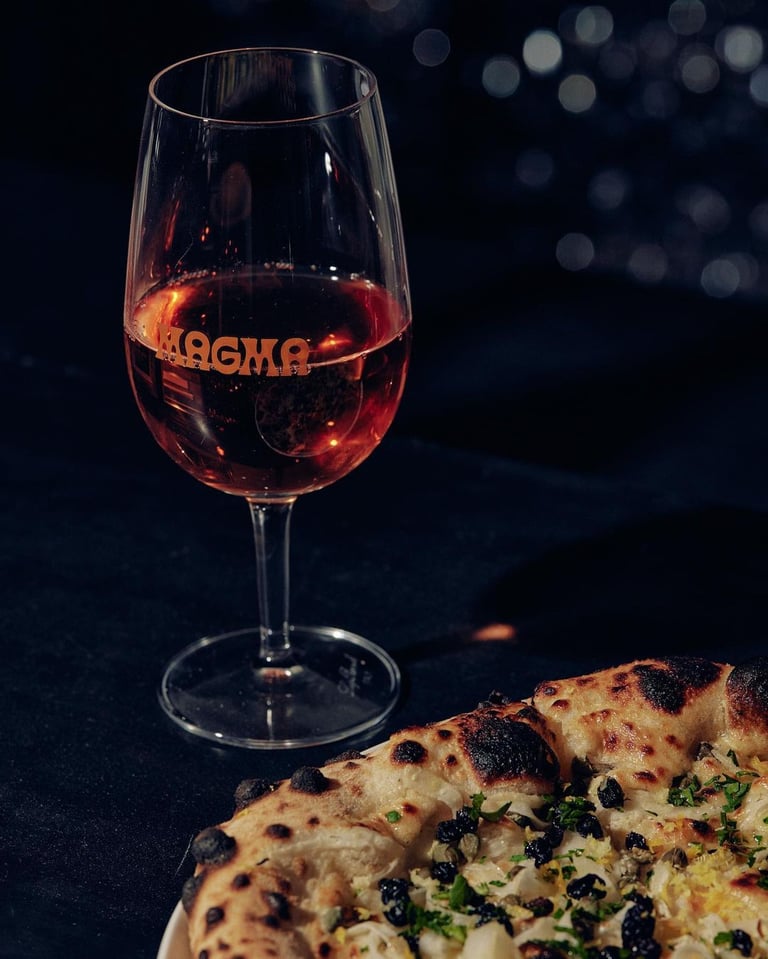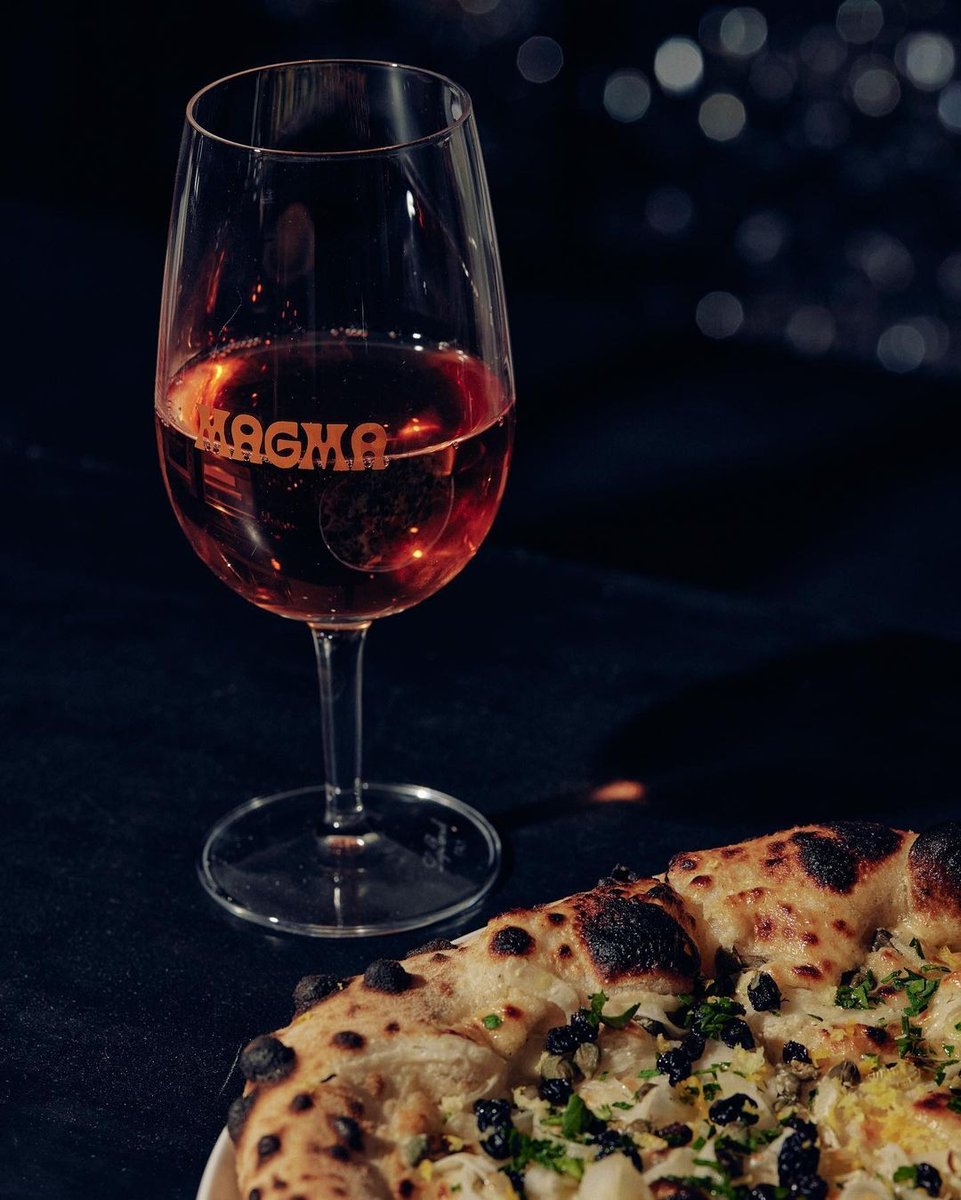 One of Melbourne's top pizza restaurants is no more. Fitzroy's favourite Supermaxi closed down in 2022 but was swiftly replaced by Pizzeria Magma. The site's legacy has been upheld rather nicely, with Magma quickly taking the mantle thanks to its imported Mesiano oven, which produces consistently excellent wood-fired pizza.
With a tight list of small plates also on the menu, it's worth packing a table with some starters before committing to pies like a signature Magma, flipping the traditional Margherita with San Marzano tomatoes, 36-month-old Raggiano, DOP buffalo mozzarella, basil and virgin oil. Simple, delicious, fresh.
---
Rita's, Abbotsford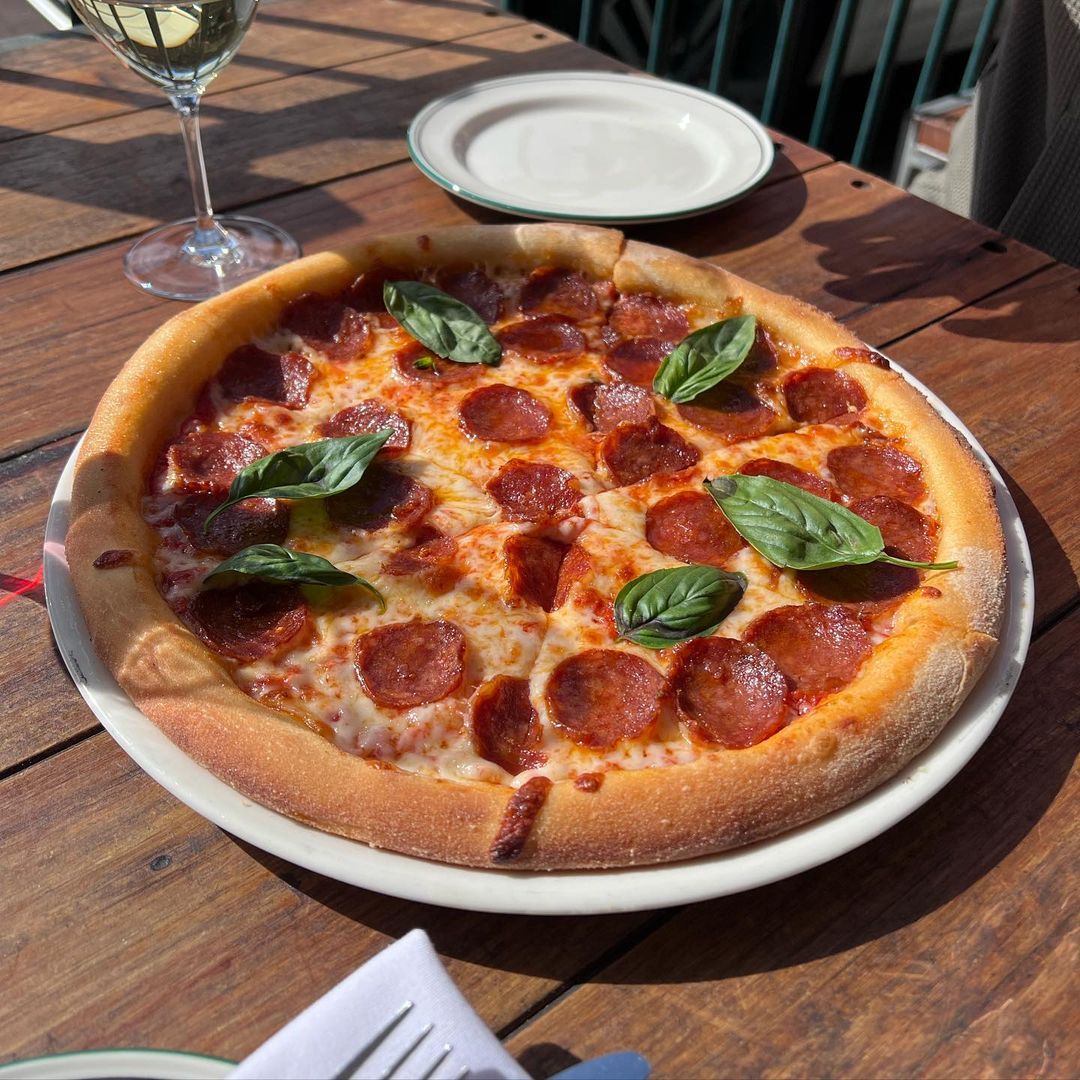 The Bingo Bango pizza, with mozzarella, salami, pancetta, olives and caramelised onion, is one of the best pies you can find in Melbourne. There's little doubt the signature has been pulling the majority of Rita's business since it opened at the tail-end of 2012 on Johnston Street, Abbotsford.
The charming spot has quickly become one of Abbotsford's top players, run by three mates including chef Daniel Spizzica (ex-Stokehouse). Here, he works with managers Brett Graham and Rob Lowther to pump out quality pizza and pasta in a highly sociable space centred around an open kitchen.
The pizza is all about those salty, semolina-encrusted bases served in either 10-inch or 13-inch sizes with a steadfast dedication to classics. The aforementioned Bingo Bango is the best thing here but the menu is greatly varied and demands repeat visits.
---
Thin Slizzy, Collingwood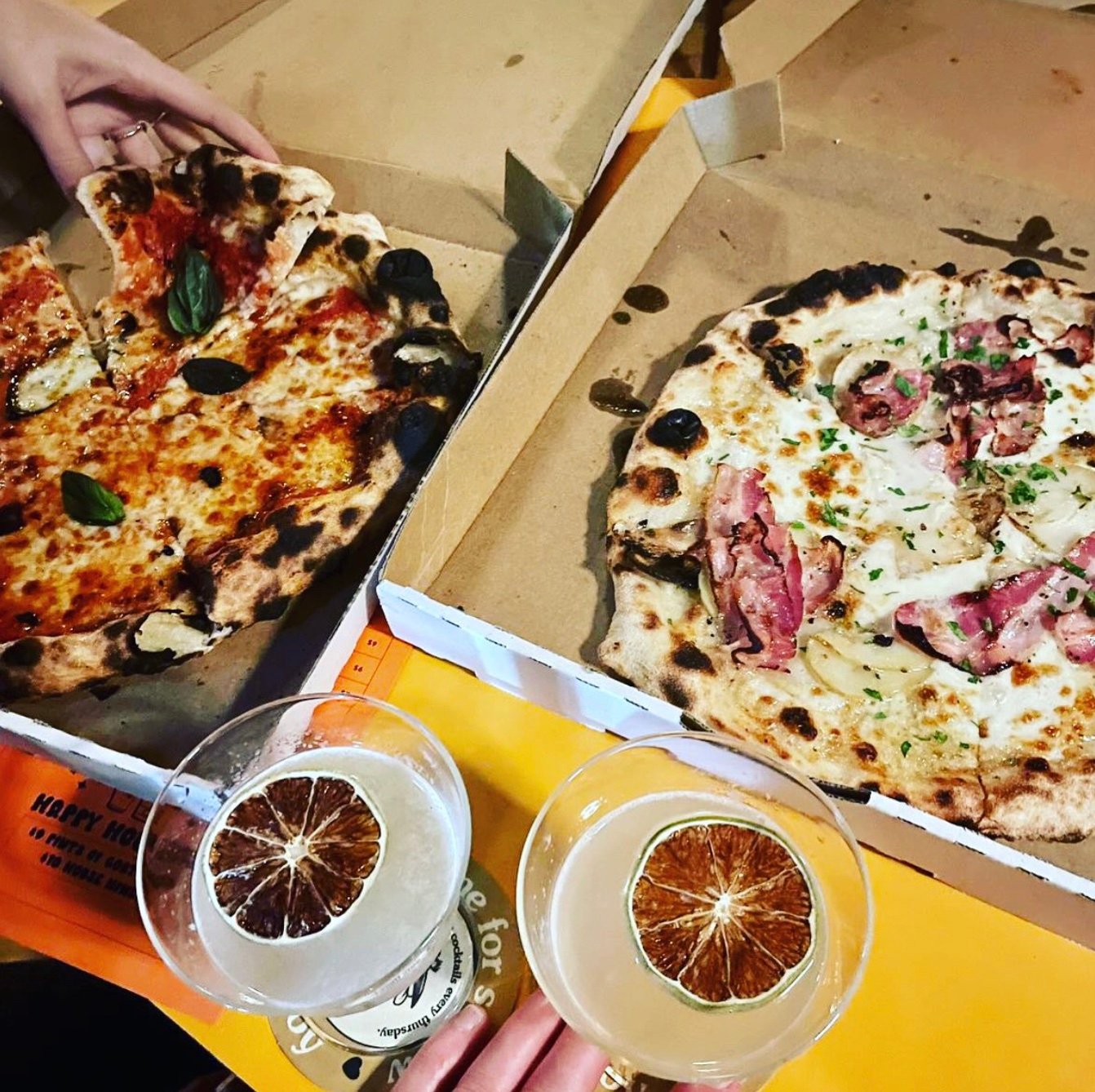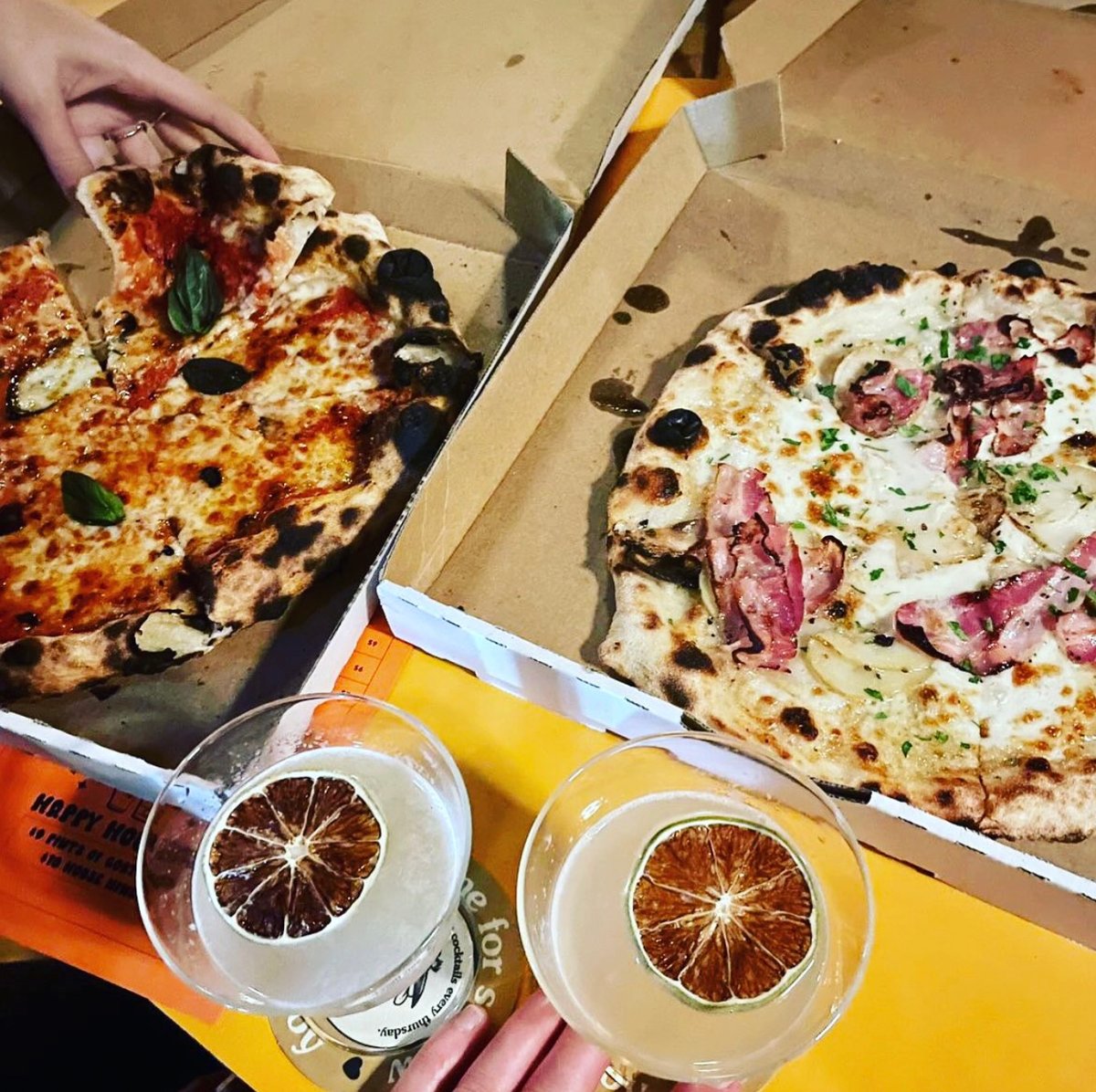 In the quiet stretch of Johnson Street between Hoddle and Wellington, Thin Slizzy has taken up the relaxed, yet high-quality pizzeria mantle that was left in tatters by the once-great Lazer Pig. It's not a massive venue, so it's more popular as a takeaway spot with folks often walking a few minutes to enjoy their pizza at Victoria Park, but the quality of the slice is as unquestionable as the creativity of their names.
---
Di Stasio Pizzeria, Carlton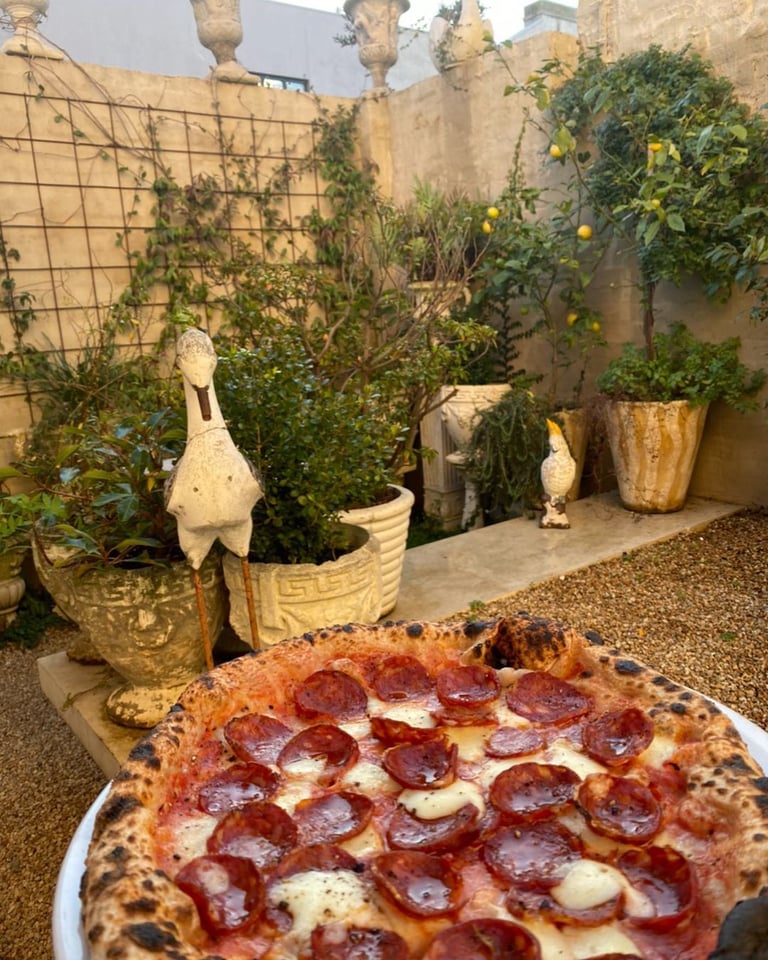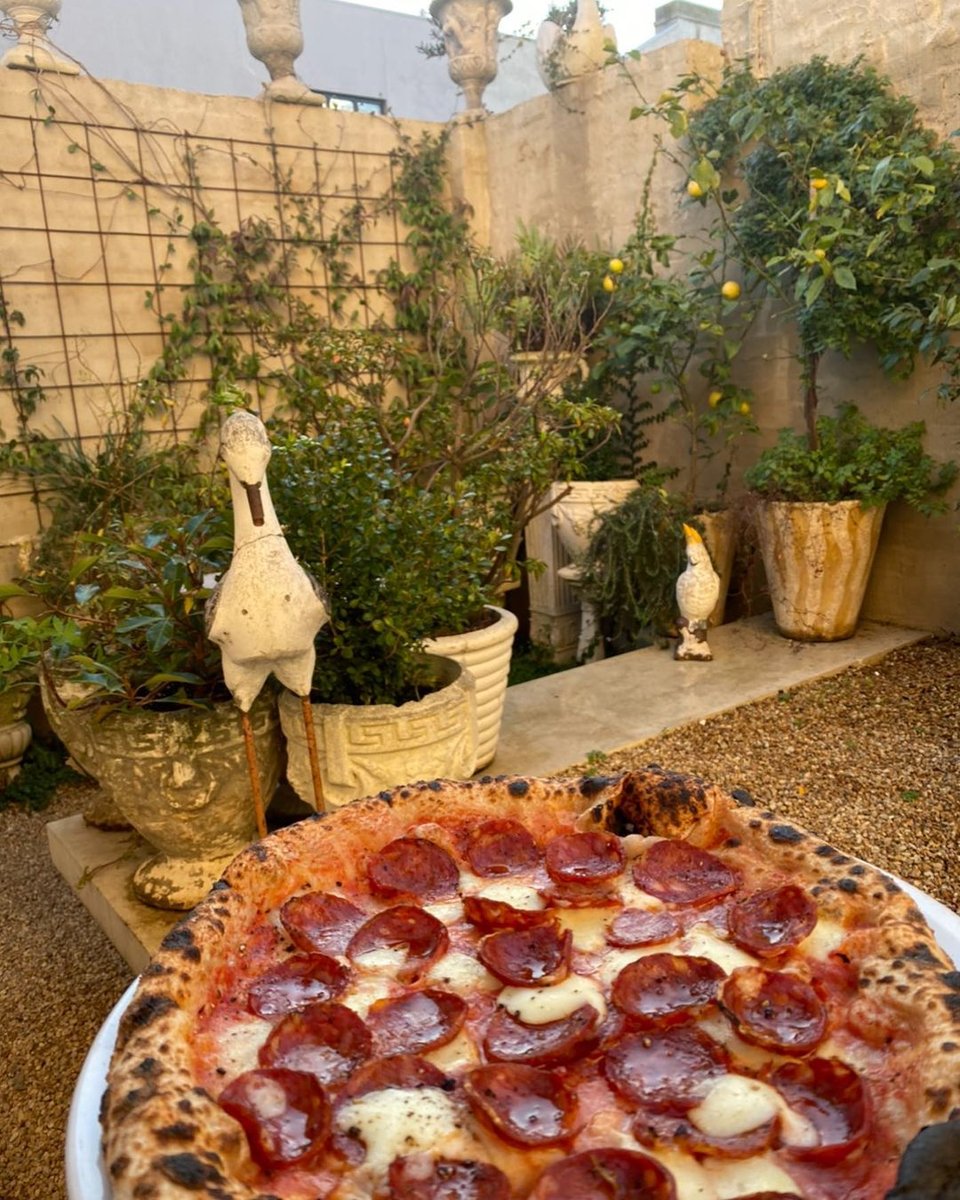 Rinaldo Di Stasio and Mallory Wall, along with Chef Federico Congiu, have quickly turned Di Stasio Pizzeria into one of Carlton's greatest treasures. The commitment to tradition, house-made ingredients and locally sourced produce is not at all unique in Melbourne, but it's refined to the point of perfection here.
From Congiu making his own Jersey milk mozzarella fiore di latte to him turning to original Di Stasio, located in St Kilda, into a cheese factory, massive effort pays equally large dividends. Melbourne locals now know Di Stasio as one of the more consistent pizzerias in the city, positioned as another super reliable pizza restaurant for when those weekly cravings hit.
---
Capitano, Carlton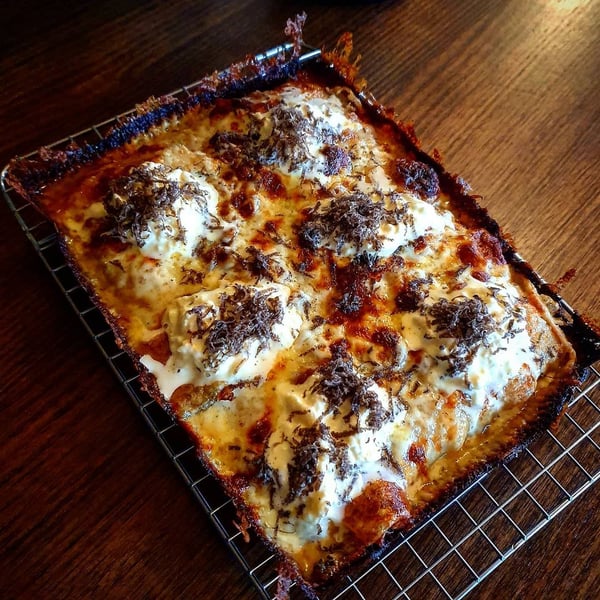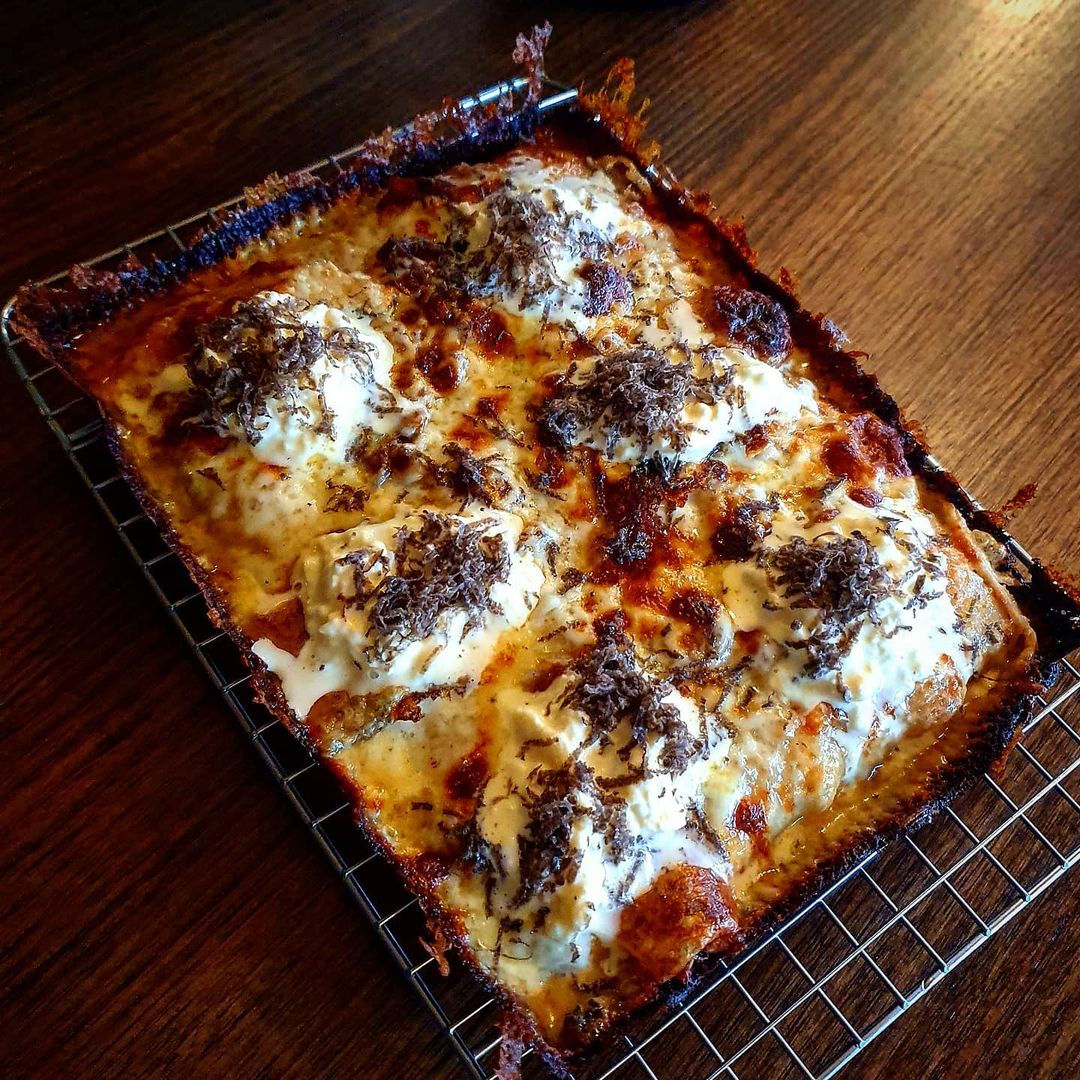 From Bar Liberty to Capitano, the team behind this popular Carlton pizza joint manages to get the perfect chew from their sourdough bases, giving them plenty of structure for their old-school and new-school pizza toppings.
You'll want to choose carefully if you're going to pick through their expansive wine list, there's plenty to pair here, with a lot of Italian varieties mixed in with a few local classics. It's tempting to go for the tried and true traditional pizzas, but Capitano is actually at their best with the pizzas squares, like the 'Roni Square with tomato, pepperoni, pickled chilli, mozzarella, and parmesan.
---
Pizza Miene Liebe, Northcote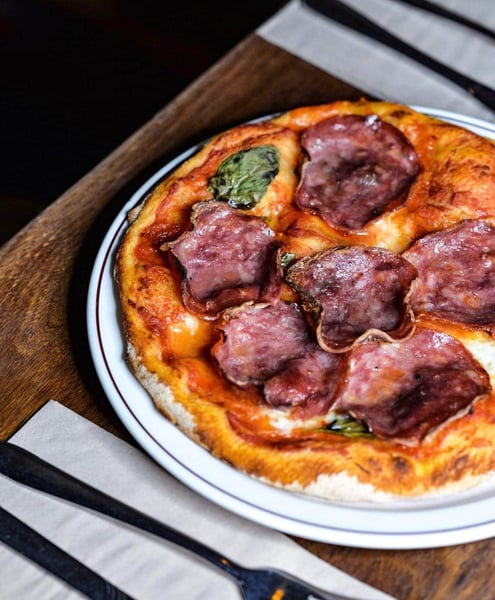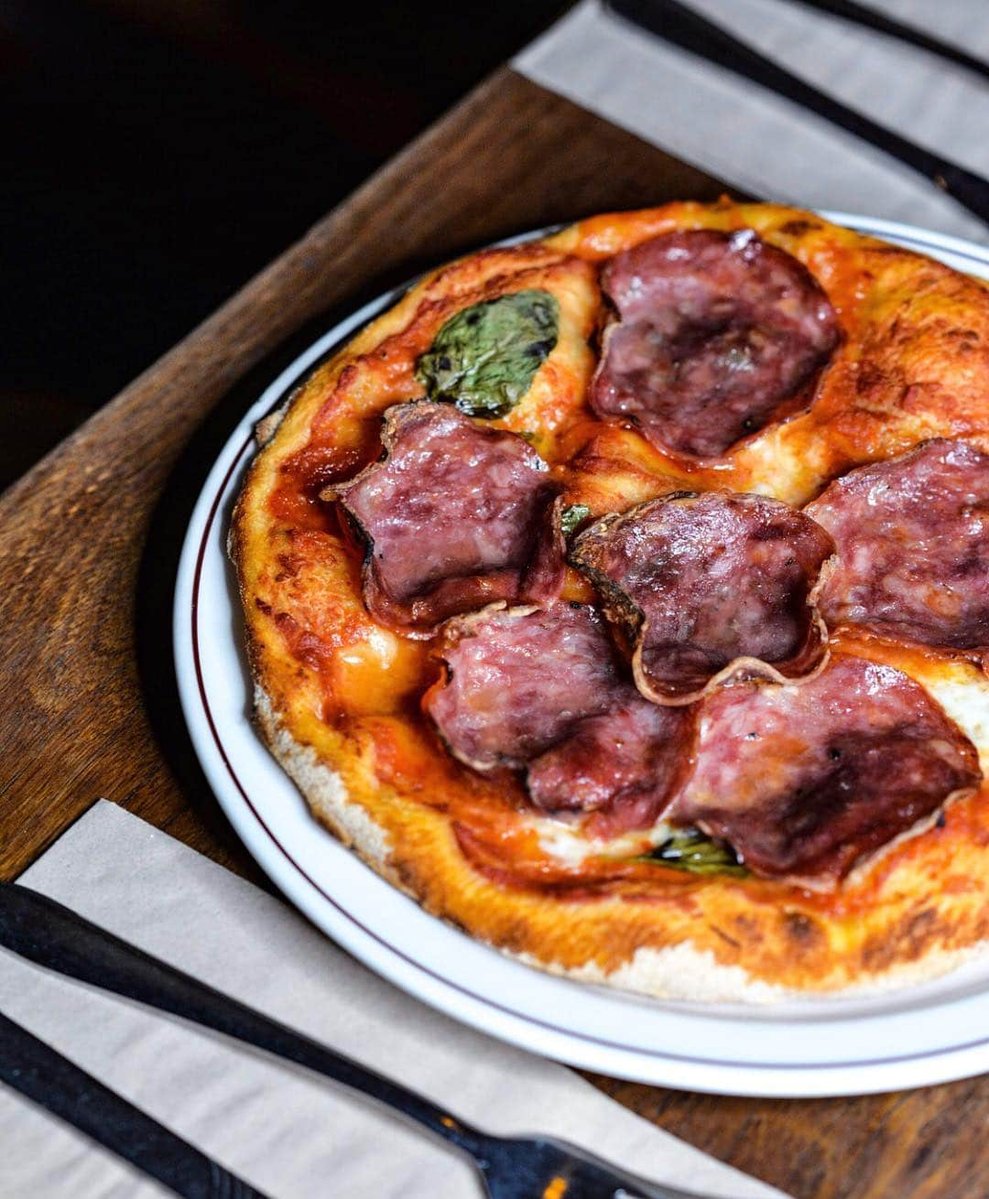 One of the most popular restaurants in Northcote. Pizza Miene Liebe is a locally beloved institution, but it's often overlooked by outsiders sticking to more productive pizza hotspots like Brunswick East, Fitzroy, Collingwood, and South Yarra.
The range is generous and can overwhelm quite easily. Stay the course. Land on whichever feels right and go for it, even if you're vegetarian or vegan you've got plenty to love here.
If a bit of spice doesn't scare you away, go for the Super Hot, with tomato, provolone, hot sopressa, prawns, garlic, and chilli. It may not be traditional Italian, and can often feel as heavy as a New York slice with too much pork, but it'll surely have you coming back to this pizza joint numerous times.
---
Wolf & Swill, Thornbury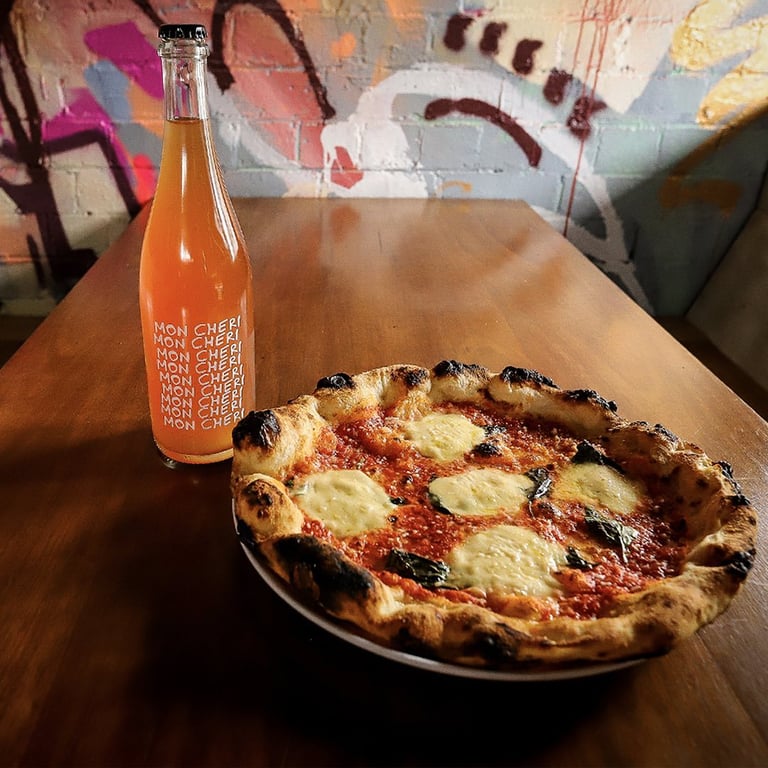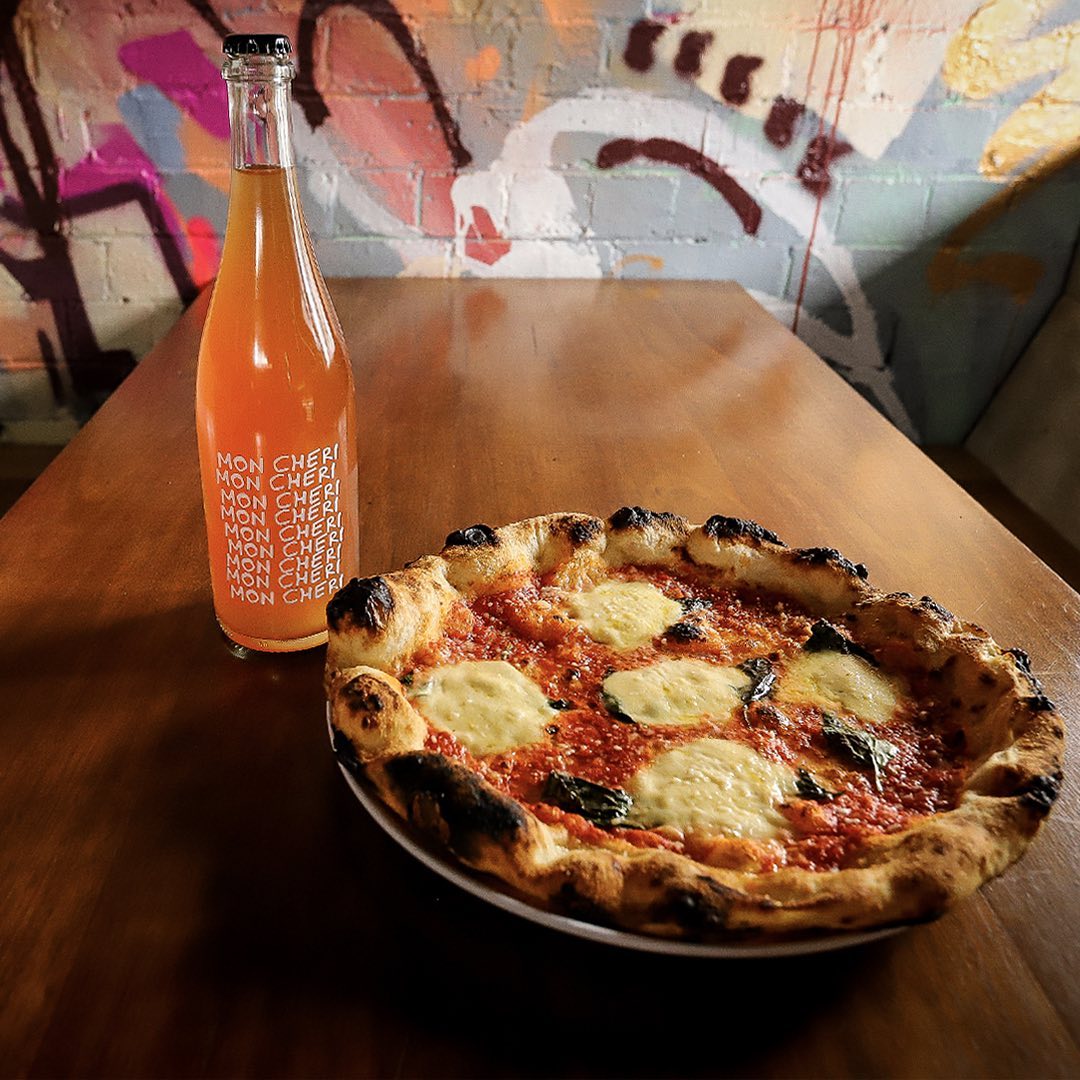 The mirror ball that hangs over the back room reiterates Wolf & Swill's casual approach to the classic pizza night. It always feels like a late-night party here, even during the day. That's probably why it fits so well into Thornbury's stock of hipster-approved food and beverage concepts, peeling people away from the all-encompassing Welcome To Thornbury and embracing them with the warm hug of a well-made Neapolitan pizza.
Beer takes pride of place over wine and toppings lean towards the indulgent with the likes of confit garlic with honey, buffalo mozzarella and rosemary, and one with pork and fennel sausage with bechamel, buttered leeks and washed rind cheese.
---
Bar Romantica, Brunswick East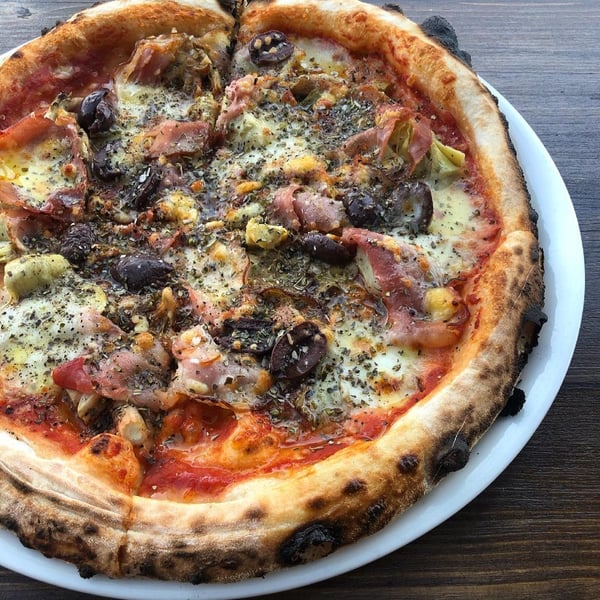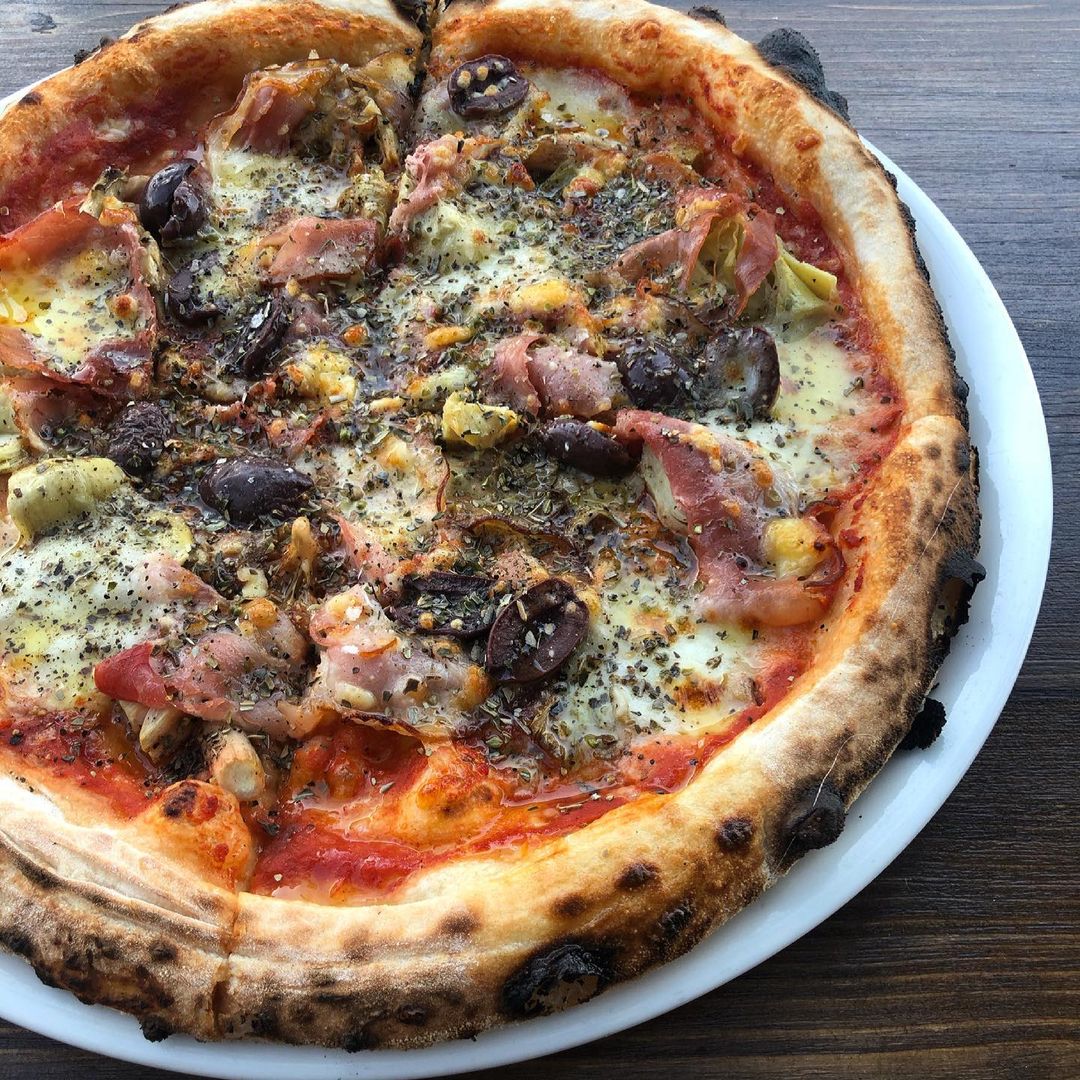 Located in Brunswick East, Bar Romantica is a reliable scene-stealer and has most definitely thinned the crowd from nearby 400 Gradi. It's easy to taste why, with pizza that takes a hardy approach to fresh, locally sourced ingredients and finding that sweet spot between old-school and new-school.
The signature has just passata, fior di latte, and basi. That's how simple they get here, trusting the perfectly textured crust to do all the work as it delivers these fresh ingredients straight to your mouth. Also great is the Jerusalem artichoke, pecorino cheese, blue cheese, and rosemary, and one with Italian sausage, passata, fior and spiced honey.
---
Harley & Rose, West Footscray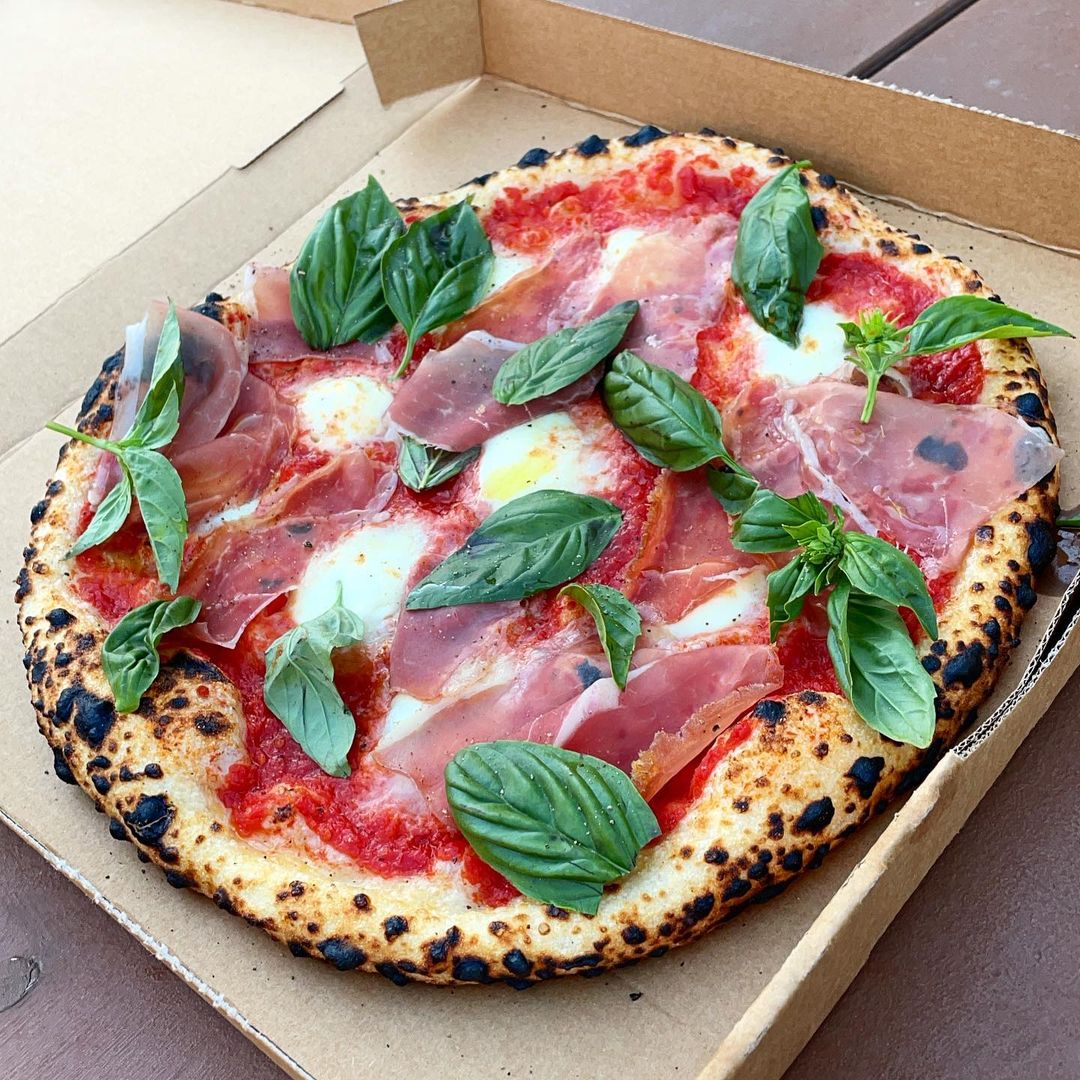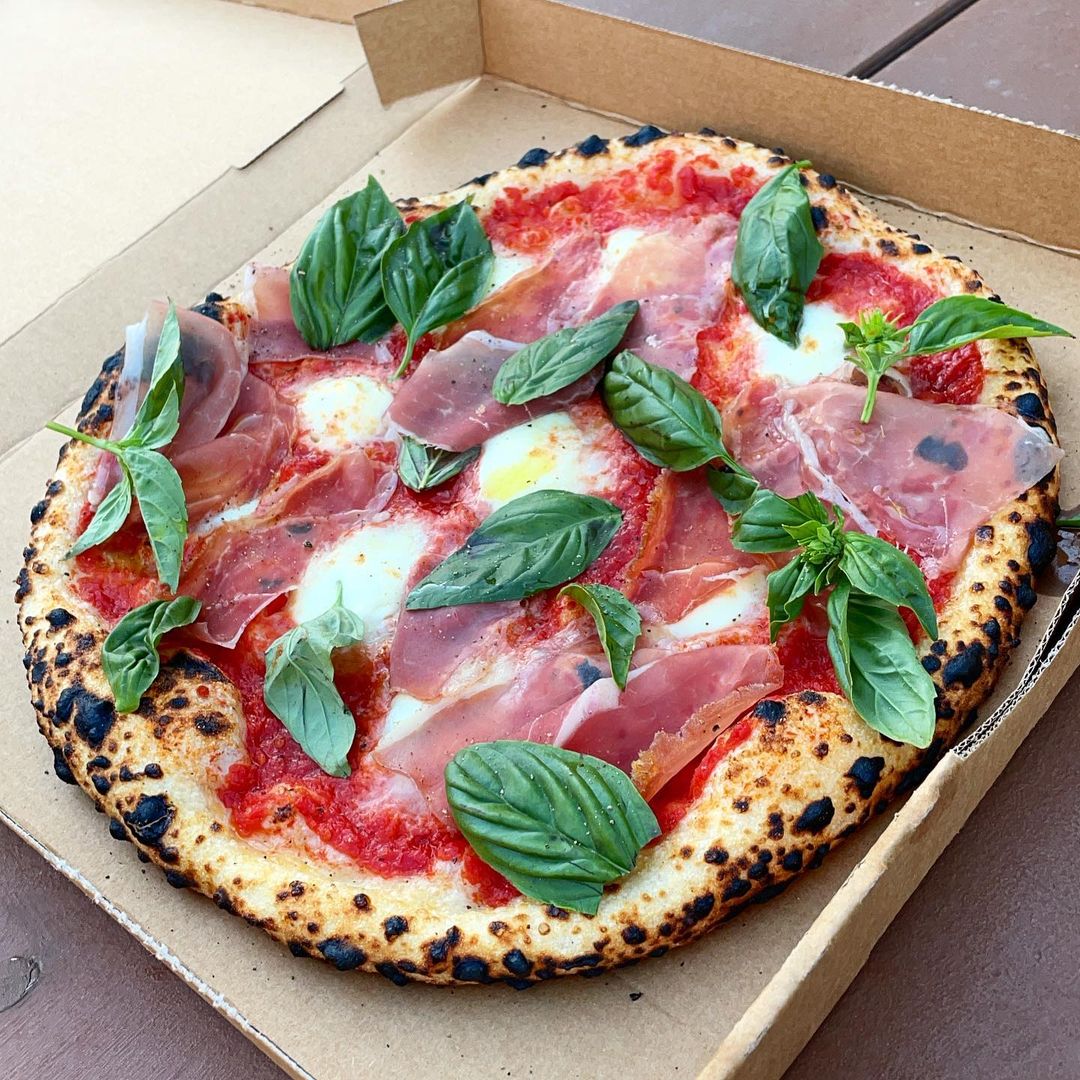 Consider Harley & Rose a hidden secret, tucked away in West Footscray with a bunch of Melbourne's most underrated chefs and hospitality stalwarts offering up a sweet and simple list of pizzas. And while Harley & Rose isn't just a pizzeria, with plenty of snacks and other plates on the menu, those slices are always going to be hard to resist.
Don't think traditional here, go straight for the Pippie Pizza, which is as out-there as it sounds. Pippies are stacked with parsley, lemon, and cream for a different kind of pizza hit that'd surprise even the most adventurous Melbourne diners. Also highly recommended is the House Sausage pizza, with fennel sausage, tomato, eggplant, and pecorino cheese.
---
South/East Side
Freddy's, Windsor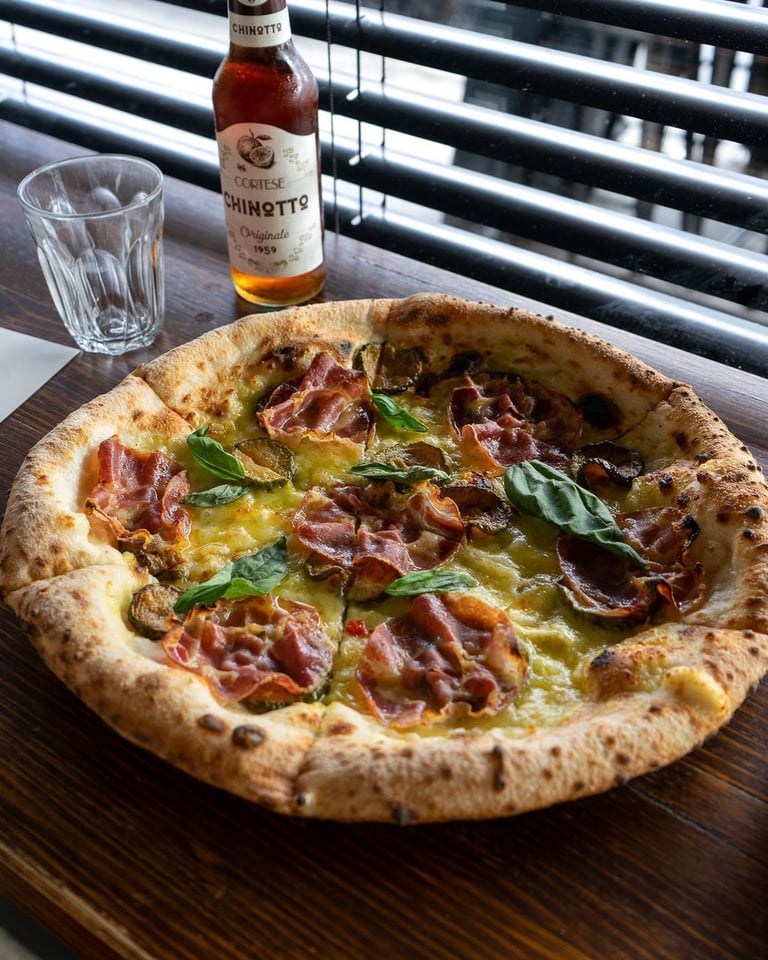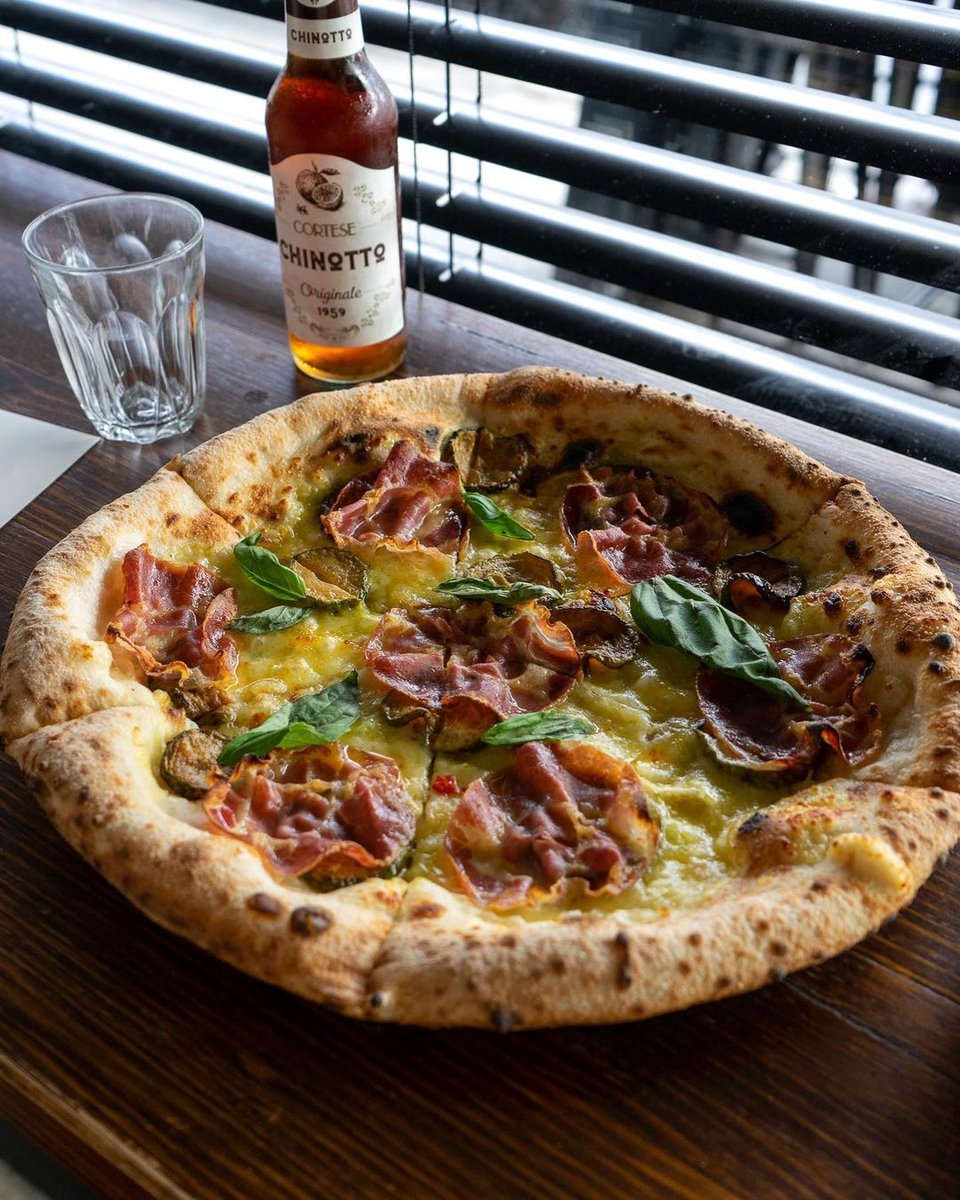 Grab some mussels and clam and follow that up with one of the kitchen's signature Shepherd's Pie pizzas. That seems to be the way to do it Windsor's high-energy Freddy's. Classic flavours and quick service do the trick here, making this an easy pick if you want a reliable slice.
The roaring woodfire pizza oven is the centrepiece of the open kitchen, of course, handling dough that has been fermented for 72 hours and working it up into a crisp crust for all these mostly traditional toppings.
---
WoodsYard, South Melbourne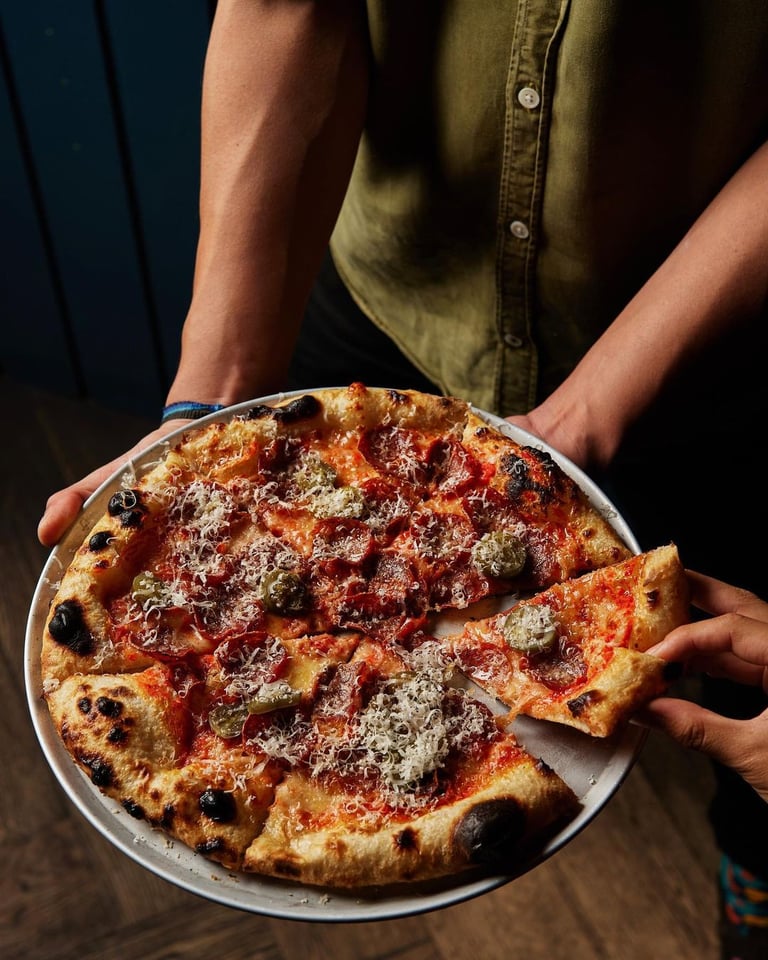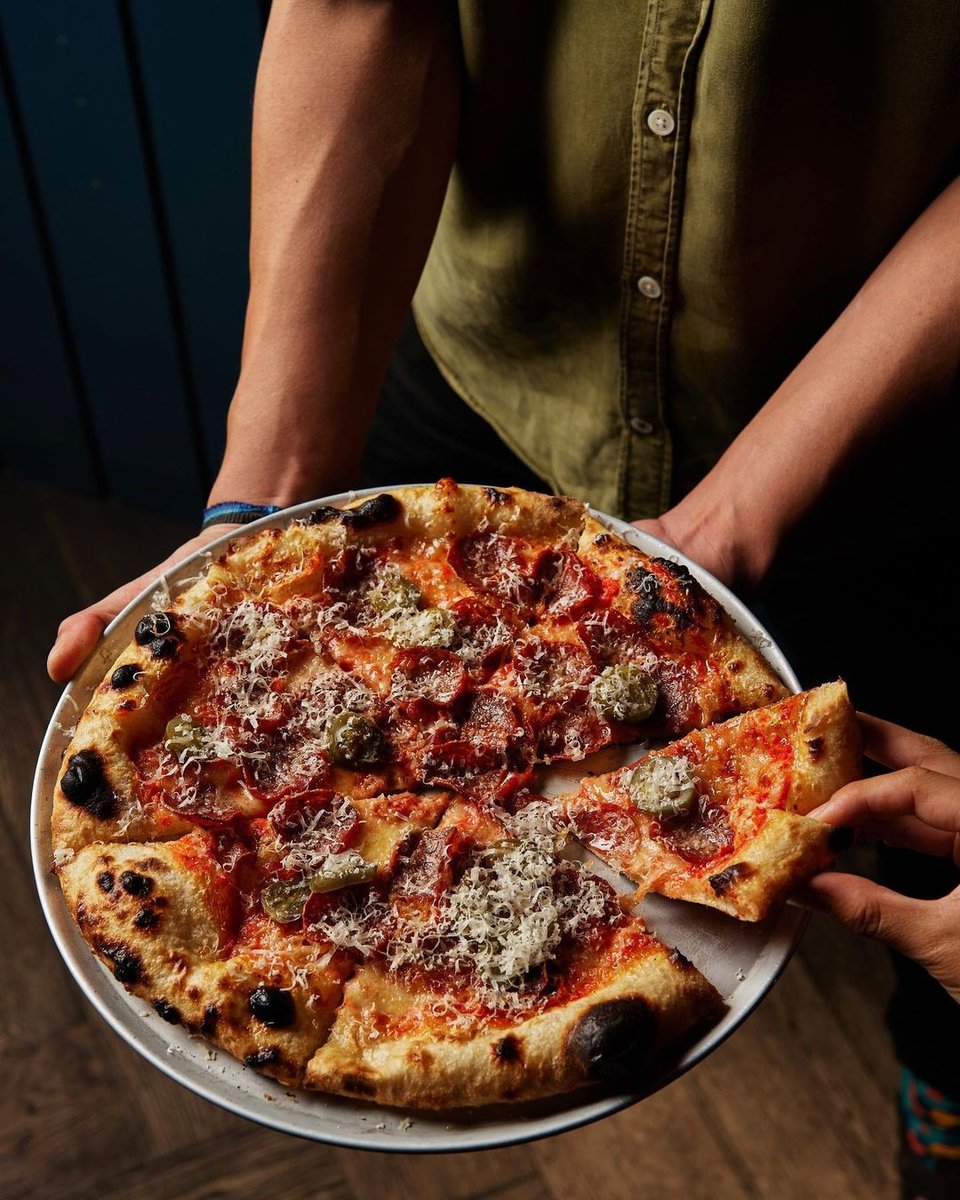 While salads and sandwiches rule the Woods Yard kitchen during the day, this buzzy South Melbourne spot turns into a classic pizza and pasta bar come nighttime. Co-owners Kris and Aaron Wood run a tight ship, focused on consistency for those naturally fermented sourdough bases that use a blend of wholegrain wheat sourced from Berrigan.
A tight selection of natural and biodynamic wines features along with the pizza, which leans towards using minimal, high-quality toppings like mushroom ragu and guanciale with honey and chilli.
---
48 Hr Pizza e Gnocchi Bar, South Yarra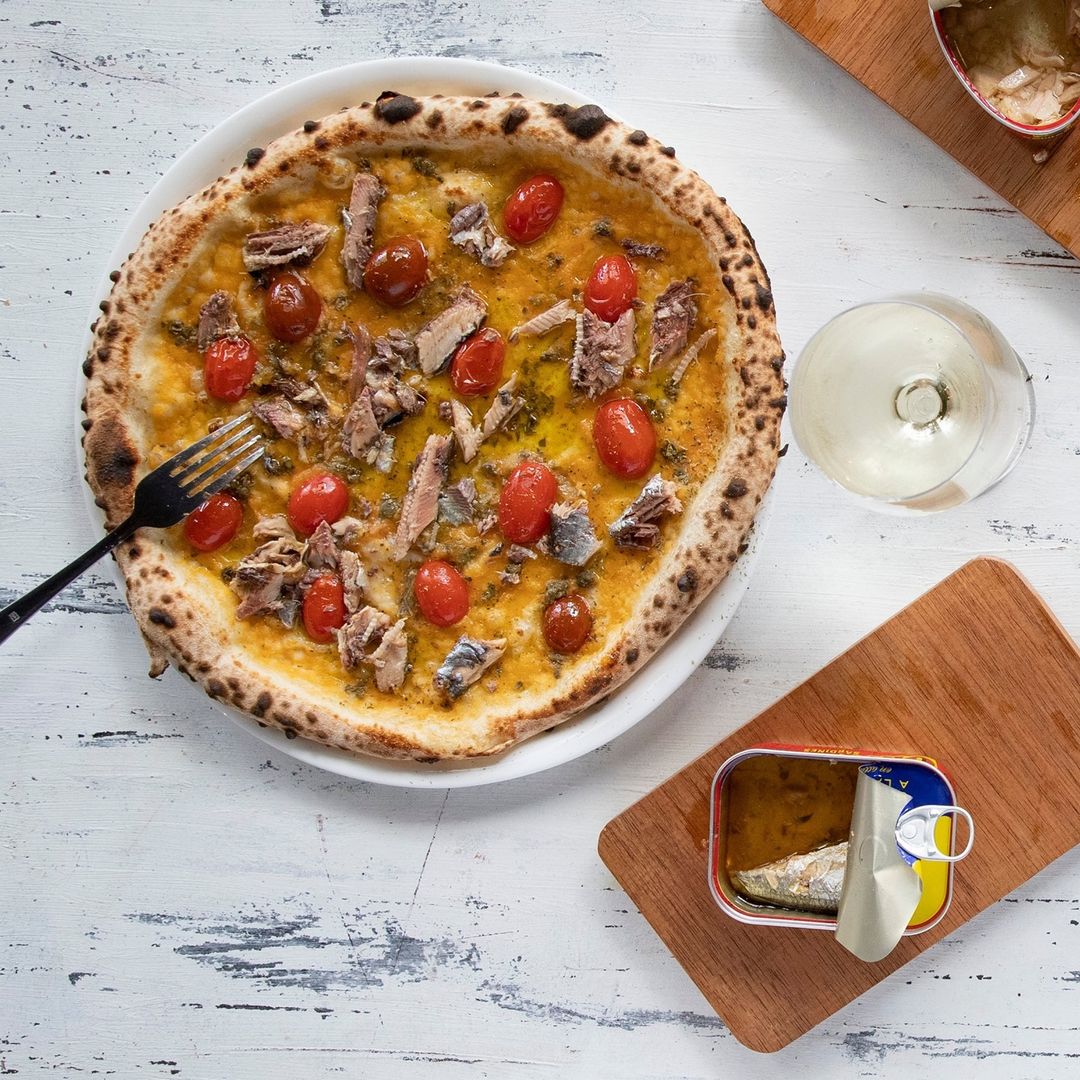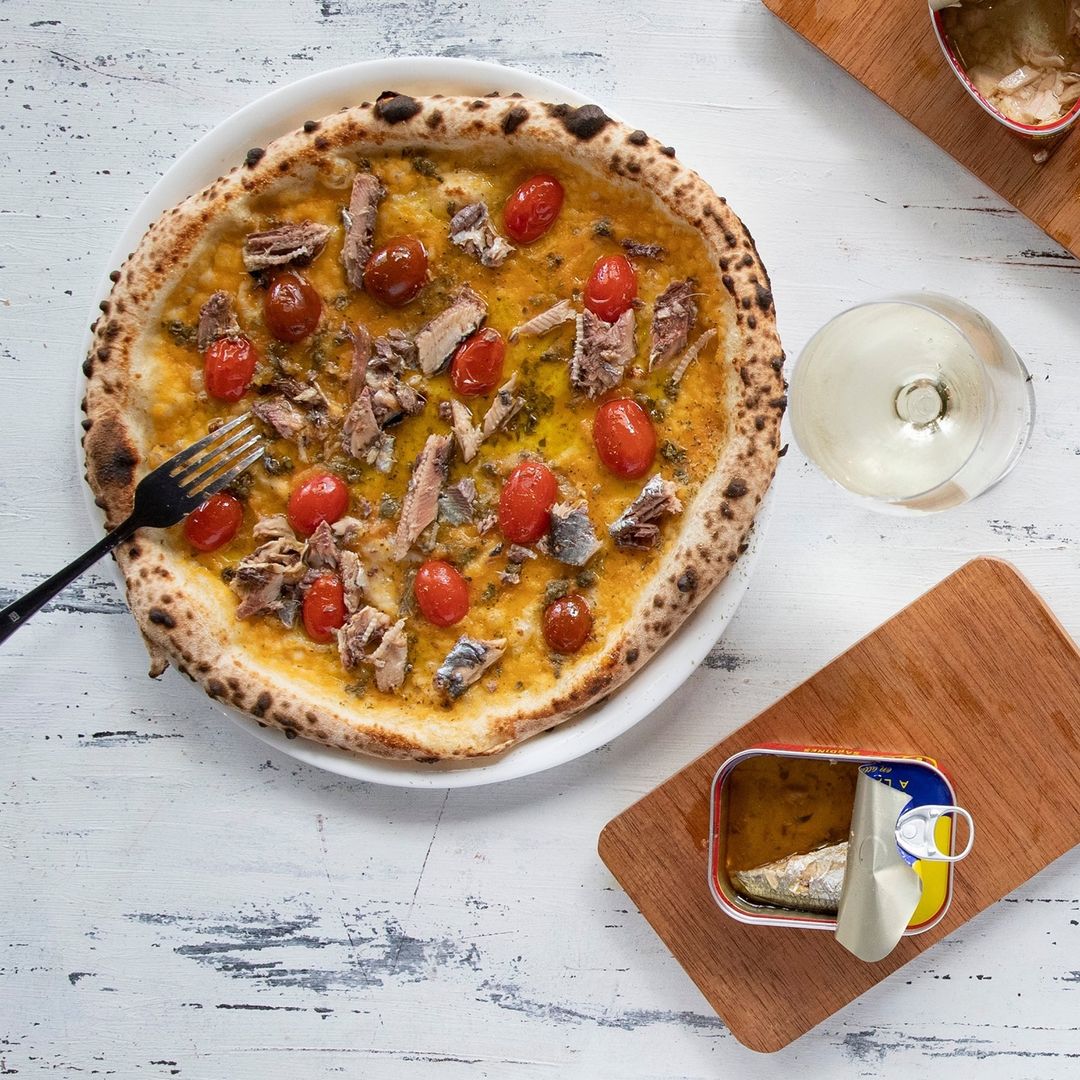 Sure, you could go to 48 Hr Pizza e Gnocchi Bar for some of that potato dumpling pasta, but the wisest choice here at this South Yarra original is always going to be pizza.
As one of the city's favourite pizza joints, 48 hr Pizza e Gnocchi Bar is often claimed as the best of the best when it comes to this staple of Italian food. Popularity has pushed for extensions but I wouldn't consider this a chain restaurant just yet.
You'd be hard-pressed to find a Melbourne local who hasn't spent a late night stuffing their face with favourites like the classic Marinara, or the Notti d'Oriente with lamb sausage, mozzarella, capsicum and red onion.
---
Baby, Richmond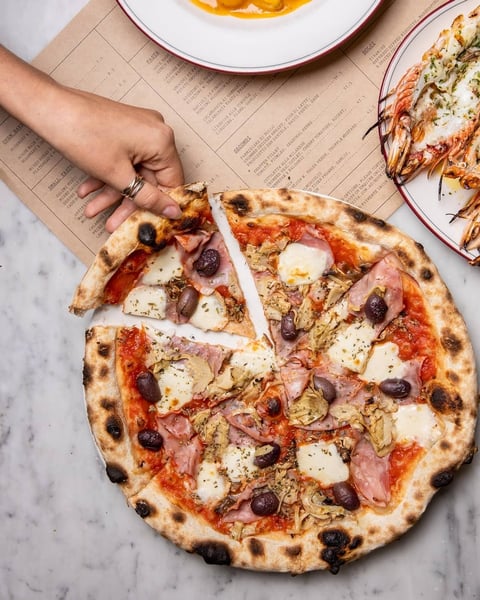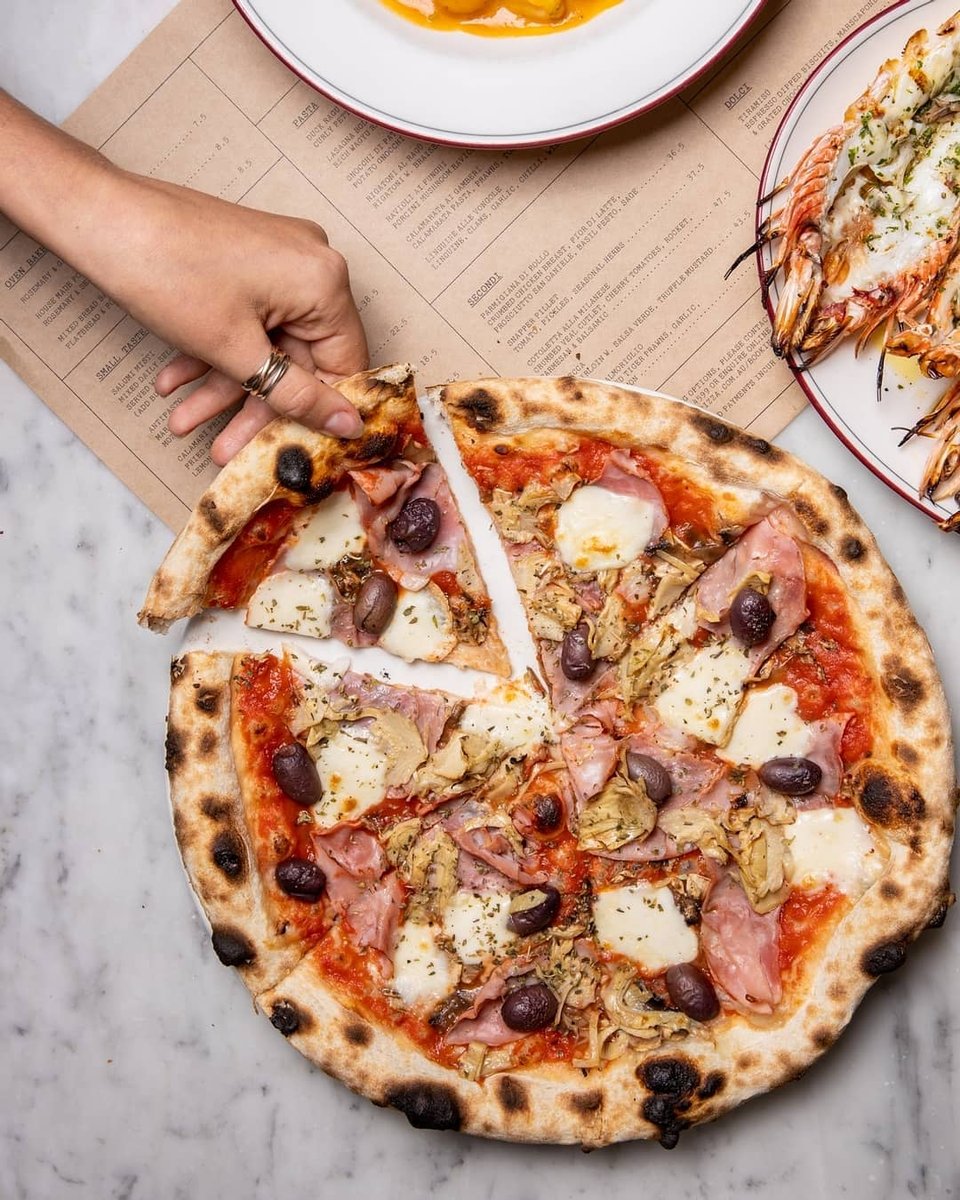 Coming from the same team behind Chin Chin and Kong – the Lucas Group – Baby Pizza is a produce-forward pizzeria where the focus is on quality down to every last detail.
Homemade mozzarella should tell you that much, texturally perfect as it graces the face of pizza favourites like the light San Daniele with fior di latte, San Daniele prosciutto, rocket, San Marzano, and reggiano. If you really want to go hard, get the saucy, delicious burst of flavour that is the Salumi, with double smoked leg ham, spiced sausage, borgo hot salami, and tomato.
---
Eat'aliano by Pino, Windsor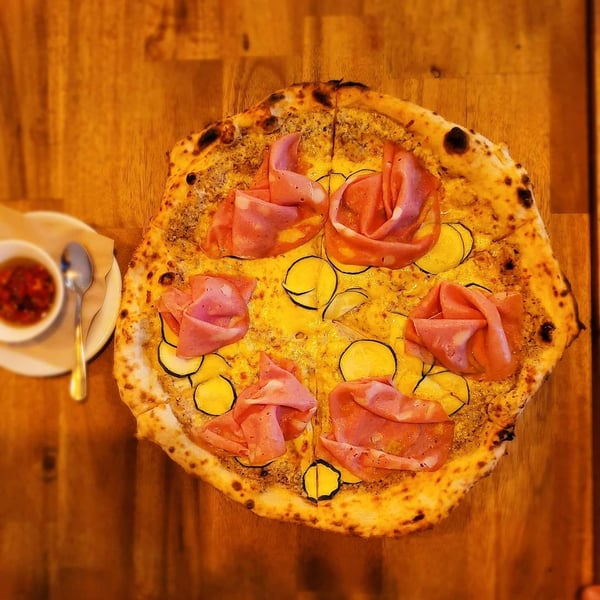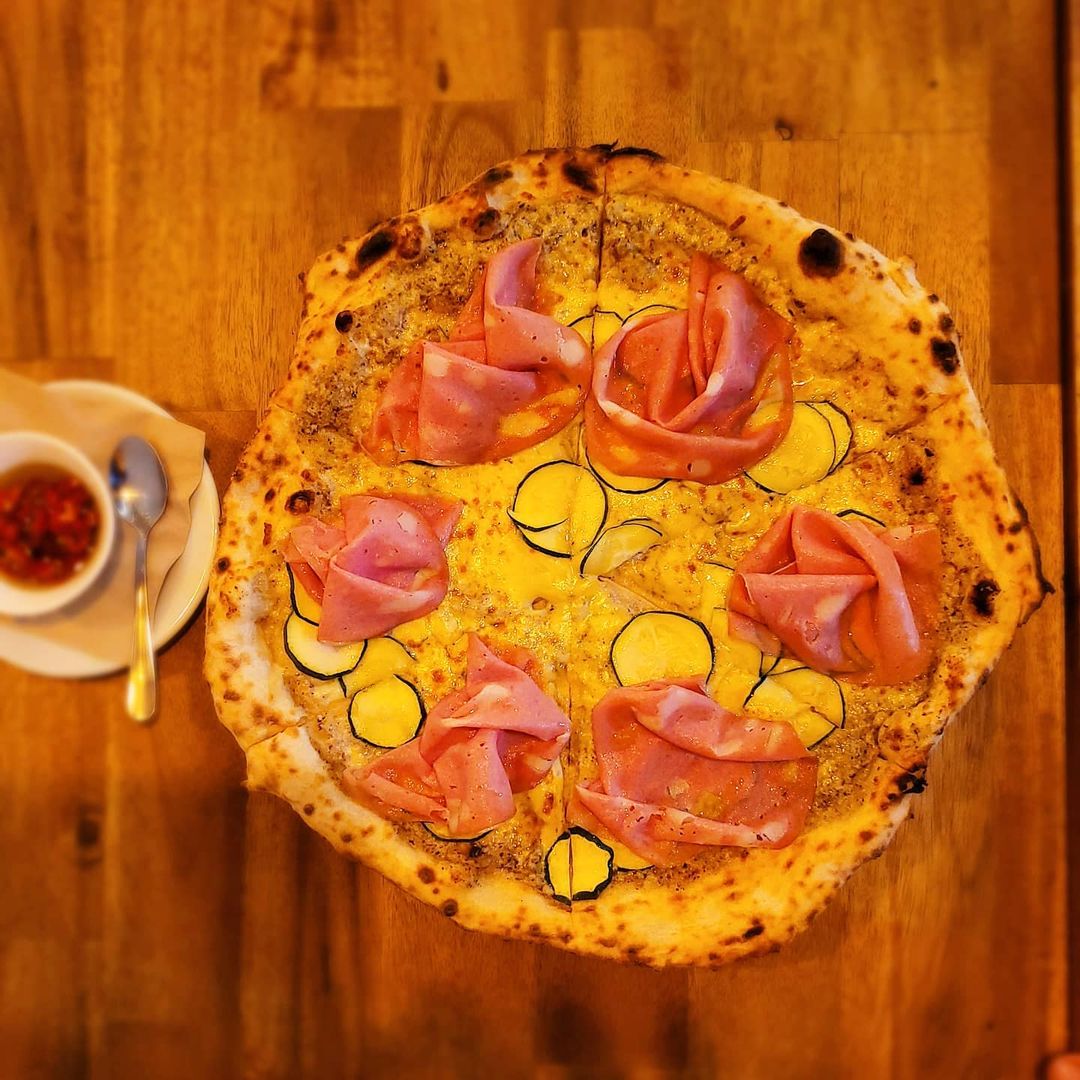 Located in High St, Windsor, Eat'aliano by Pino makes the best pizza in the area. They don't need any out-there pizza toppings either; just fresh, simple ingredients and dough that's obviously been treated with love and handled by a primo pizza oven.
While simple is the way to go here, there are also quite a few unconventional bangers like the La Melbourne, with S. Marzano, cheese, leg ham, olive, artichoke, and mushroom.
---
La Svolta Pizzeria, Hampton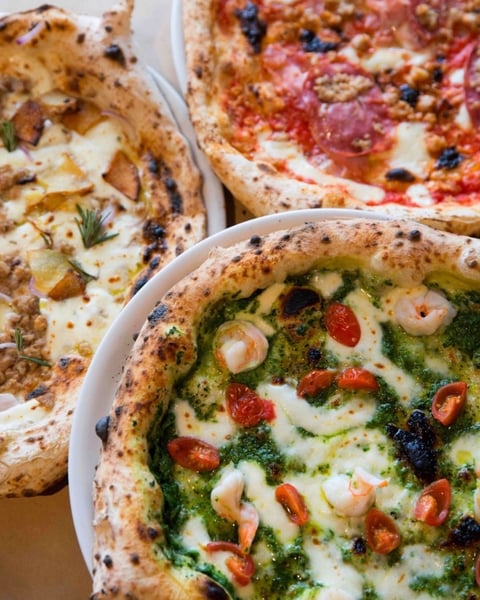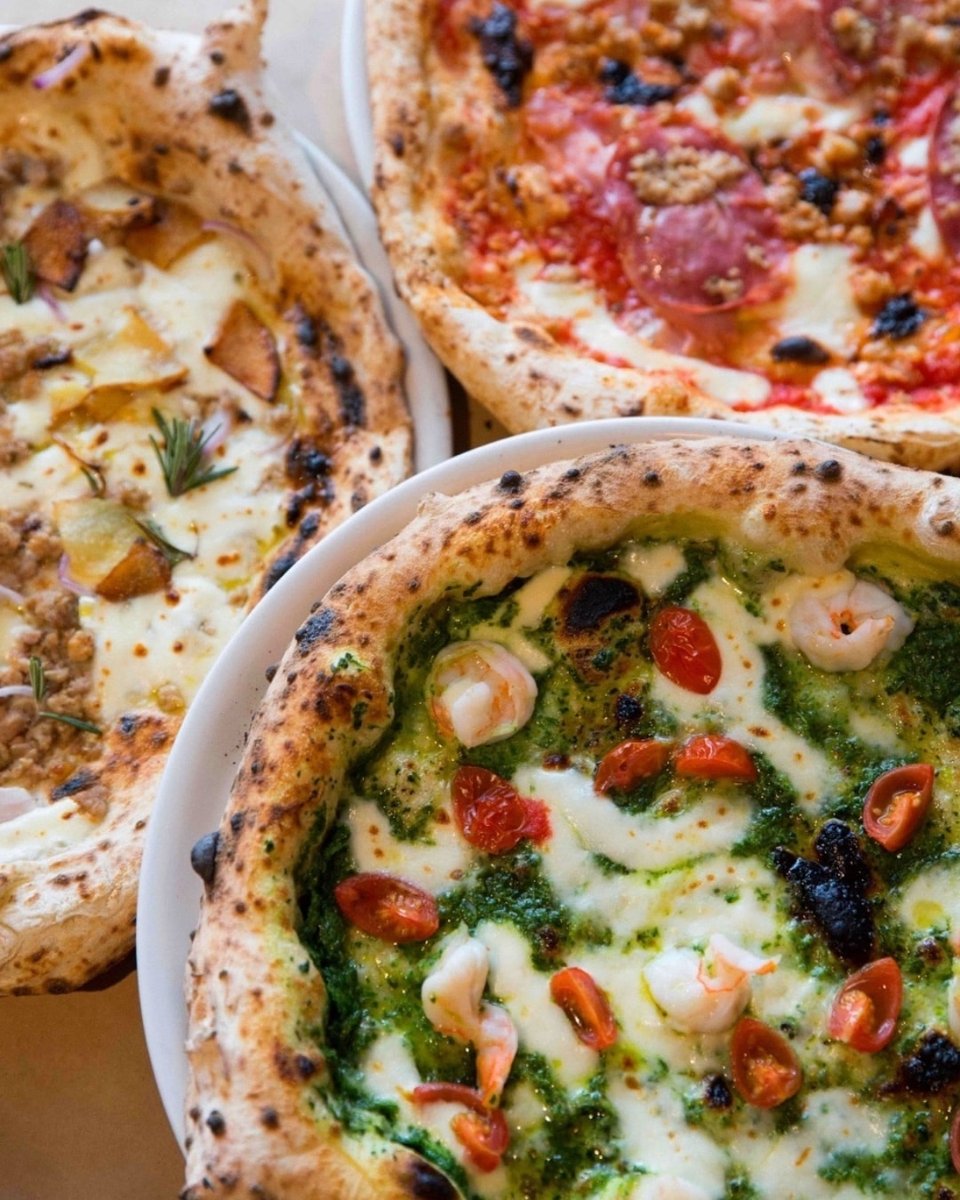 Make the trip to Hampton. There are plenty of pizzeria-style restaurants on the main drag here, but you'll want to zone in on La Svolta. It's legendary and for very good reason.
The pizza here always hits hard for locals, although the pasta is just as popular. As you should be doing at all Italian restaurants, start by picking through the antipasti menu with plates like Polenta Fritta, which has pecorino cheese and truffle oil to help stuff that texture with tremendous flavour.
Then it's onto the pizza. There's a list of all the classics here, and it's clear that the kitchen knows exactly how to treat the dough. But if you only choose one pizza at this restaurant, go for the Diavola, which has pizza toppings like eggplant and nduja with fresh cheese and sundried tomatoes.
---
City
SPQR, Melbourne CBD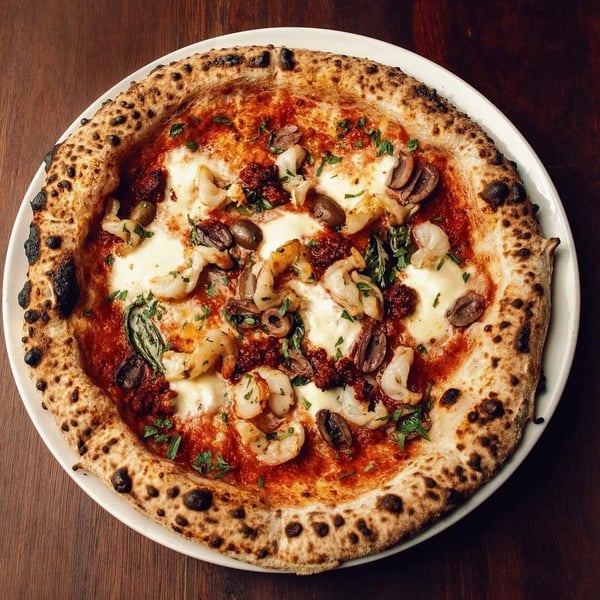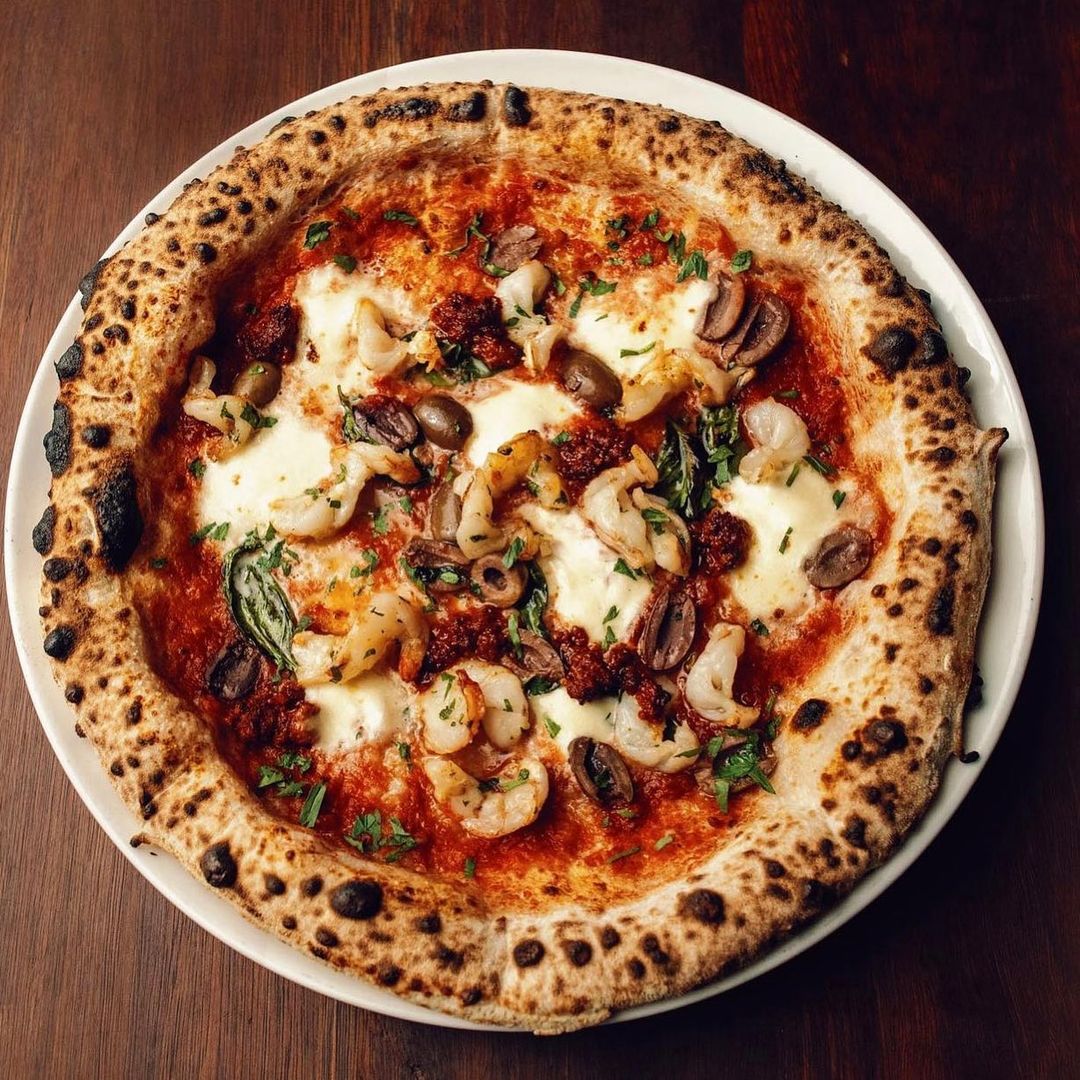 Looking for some beautifully consistent, wood-fired sourdough pizza in Melbourne CBD? You'll want to head on over to Liverpool Street where you'll find SPQR. While they've also got a restaurant in the MCG, the CBD mainstay is what you want here.
The simple and light Margherita is the top choice, but there's also an excellent Surf and turf with San Marzano, prawns, nduja, fior di latte, olives, and basil. It's not hard to land on quality here, especially when the pizza menu is as short and straight to the point as this one, confidently curated for some of Melbourne's best slices.
---
Dom's Social Club, Melbourne CBD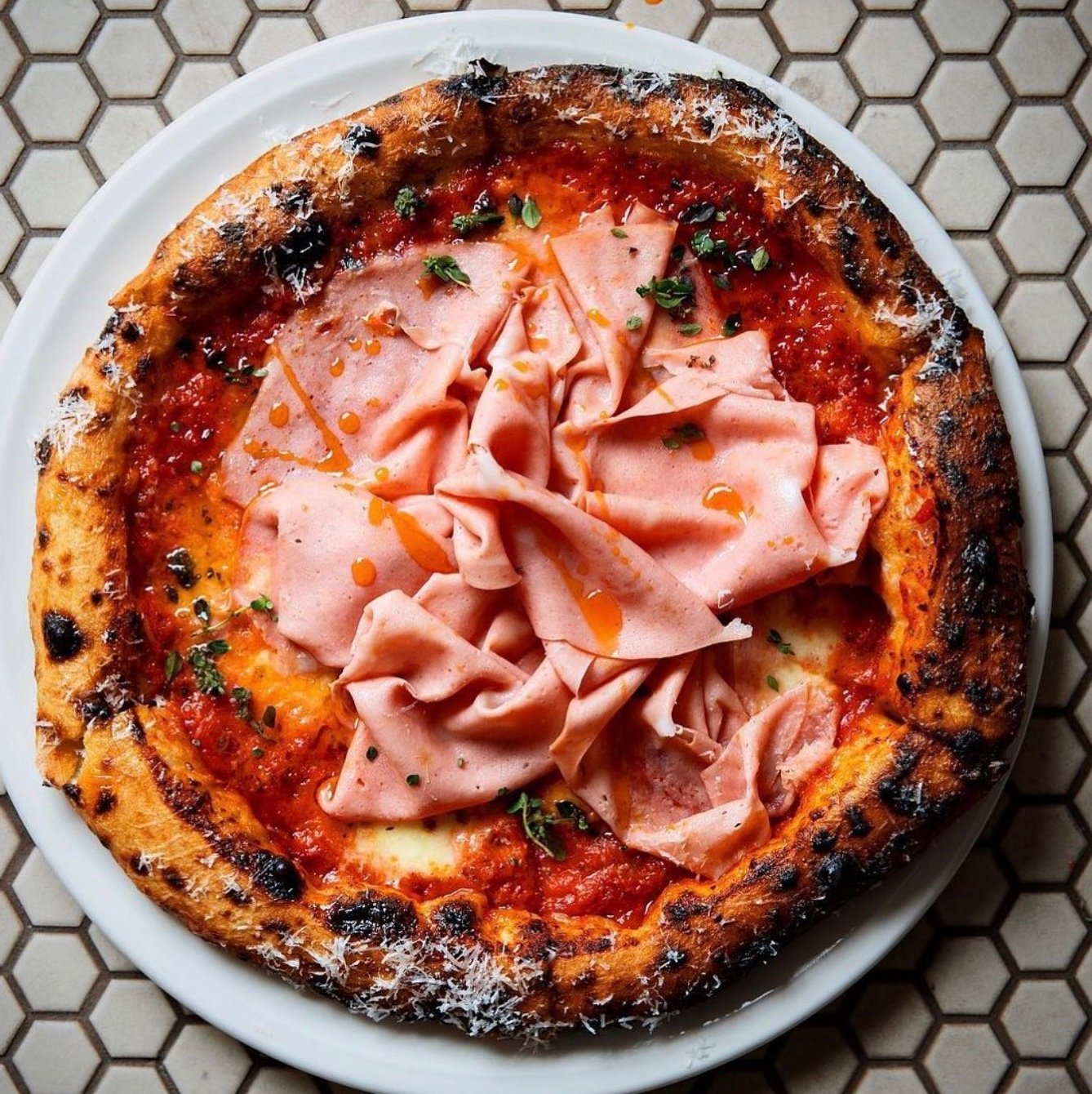 A relative newcomer to the CBD pizza scene, Dom's Social Club operates across three levels that include a pizzeria, a public bar and a rooftop cocktail spot. The pizza is excellent, from the quality of the dough and oven, to the creativity of the ingredient combinations and the wines to pair, you won't leave hungry or disappointed.
We didn't stop for a drink at the public bar, but are happy to report the rooftop to be an ideal — and as yet relatively unknown — spot for an after-work cocktail. If one negroni turns into three and you're after some food, simply order up to the rooftop, or pop downstairs to satisfy your hunger.
---
+39 Pizzeria and Antipasteria, Melbourne CBD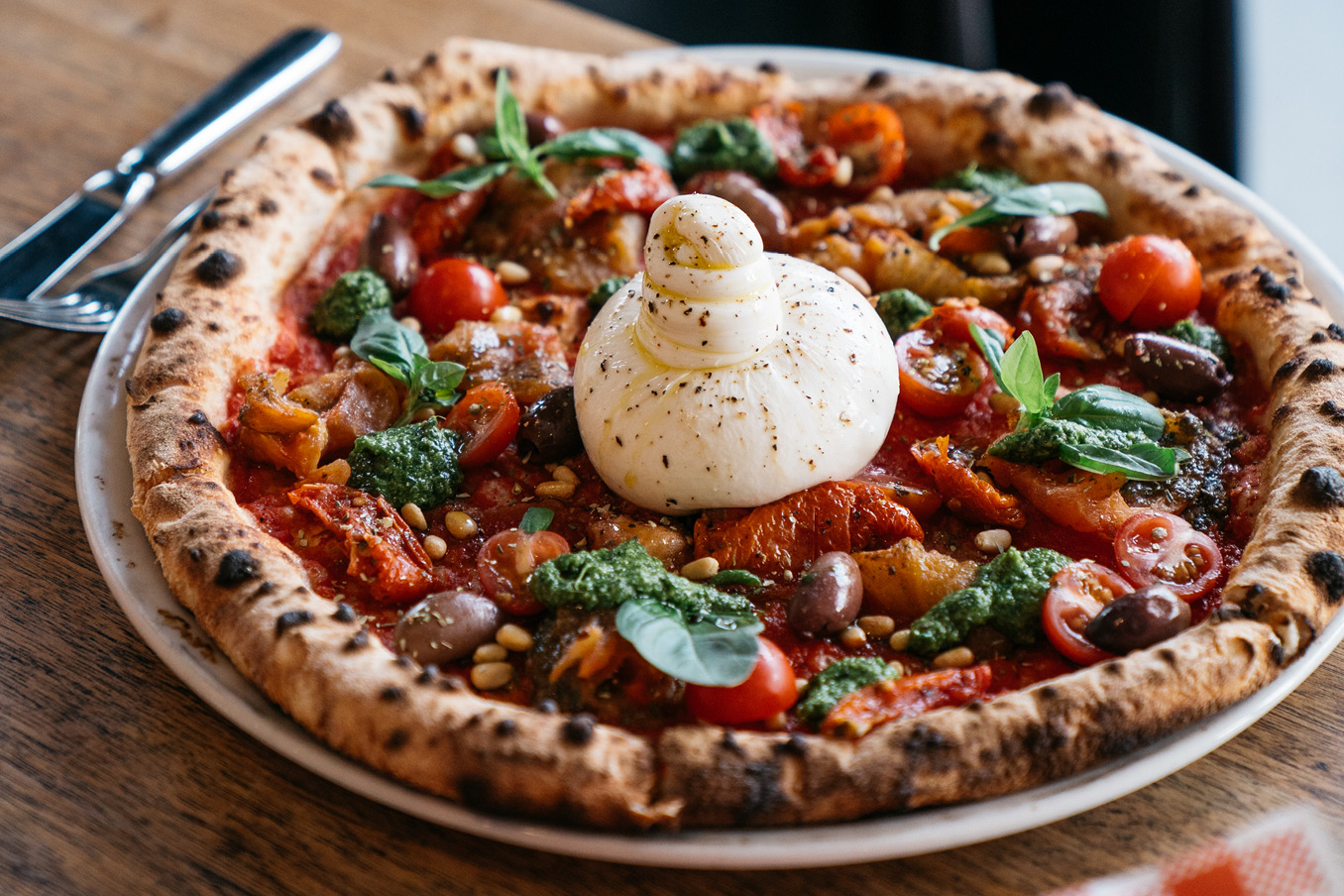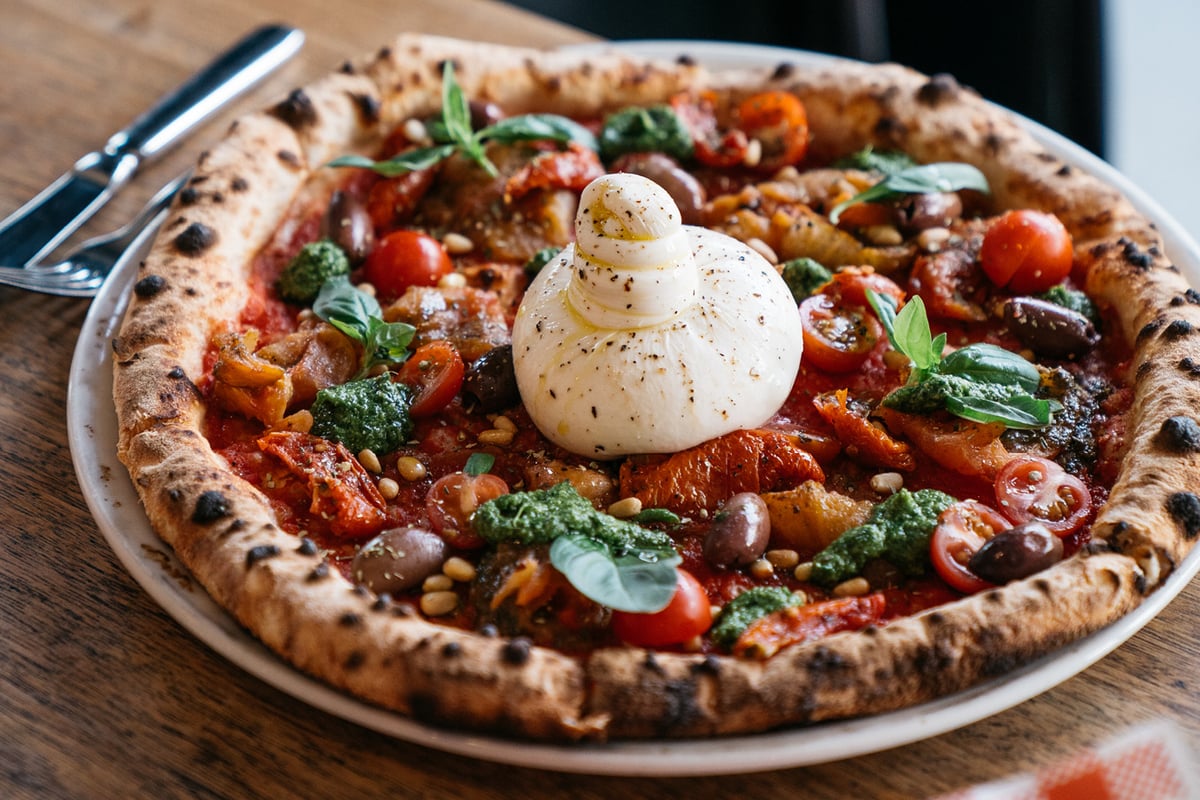 Tucked away on an unassuming section of Little Bourke Street (there are lots of outdoor adventure stores nearby), +39 was opened by Remo Nicolini, the brother of Tony who owns the legendary D.O.C. in Carlton. At lunch, +39 does a roaring trade with the corporate offices that surround it, before transitioning into a slightly more subdued version of itself for an intimate date night or family dinner spot.
Obviously, if you're there for the pizza you aren't going to be disappointed, with options like the Cappricciosa Italiana covered in fior di latte, leg ham, and artichoke hearts, or the Calabrese with nduja and hot salame particularly wise choices. Alternatively, the tagliatelle, gnocchi, and lasagna are tasty members of the pasta list.
---
How Boss Hunting Chose Melbourne's Best Pizzas
Although the Boss Hunting office is based in Sydney, we regularly head down to Melbourne either for work or play. Much like everyone else, we love a good pizza night and have worked our way through some of the city's finest to help put together this round-up.
Between us, I think we've put together a tightly curated list that really illustrates Melbourne's progressive pizza scene with a nice balance between classics and pizza joints set on doing things a bit differently. One thing most have in common is a very casual, laid-back vibe that's both approachable and fun; just the way pizza night should be.
Admittedly, we've left a few of the chains (with some exceptions). This is mostly due to a consistency issue. When we're listing the best pizza restaurants, we want to make sure they are as consistent as they can be. Just about every pizza restaurant in Melbourne can have its moments, but the real value is if you'll enjoy it just as much on repeat visits.
---
If you found this Melbourne pizza guide helpful, check out some of our other local food round-ups:
---
Frequently Asked Questions
Where can I find Melbourne's best pizza?
Some of the places where you can find Melbourne's finest slices of pizza include Bar Romantica, Baby and Capitano.
Where is 400 Gradi?
The original 400 Gradi is on Lygon Street in Brunswick, but you can also find outposts at Crown Melbourne, Norwood, Essendon, and Eastland.
What's the best pizza in Melbourne CBD?
You can never go wrong with SPQR when looking for good pizza in the heart of the Melbourne CBD.