If it's one thing that Campari and Alessi have in common, it's that they both bring an elevated sense to everyday activities. As two of Italy's finest exports, both Campari and Alessi deliver a level of thoughtful consideration to our day-to-day lives and have recently linked for a collaboration of refined homewares.
Alessi is best known for its playful and quirky designs for everyday objects, from the kitchen to the home office, creating products that aren't simply a delight to use but are also deeply rooted in a sense of unwavering practicality. As any Negroni enthusiast will already know, Campari is one part of the trio of boozy bits that makes up the originally Milanese cocktail, making the liquor brand a perfect collaborator for the folks at Alessi.
This collaborative capsule of Italian design is comprised of two pieces in the Cirifletto mirror and the Senzabuio lamp, both of which draw inspiration from the shape of the 1930s Campari Soda bottle, which was designed by the painter, sculptor and graphic designer Fortunato Depero. Both the Cirifletto and the Senzabuio were designed for Alessi by the Milan-based industrial designer Giulio Iacchetti, who has respectfully brought a flavour of the futurist movement that Depero was a contributor.
---
---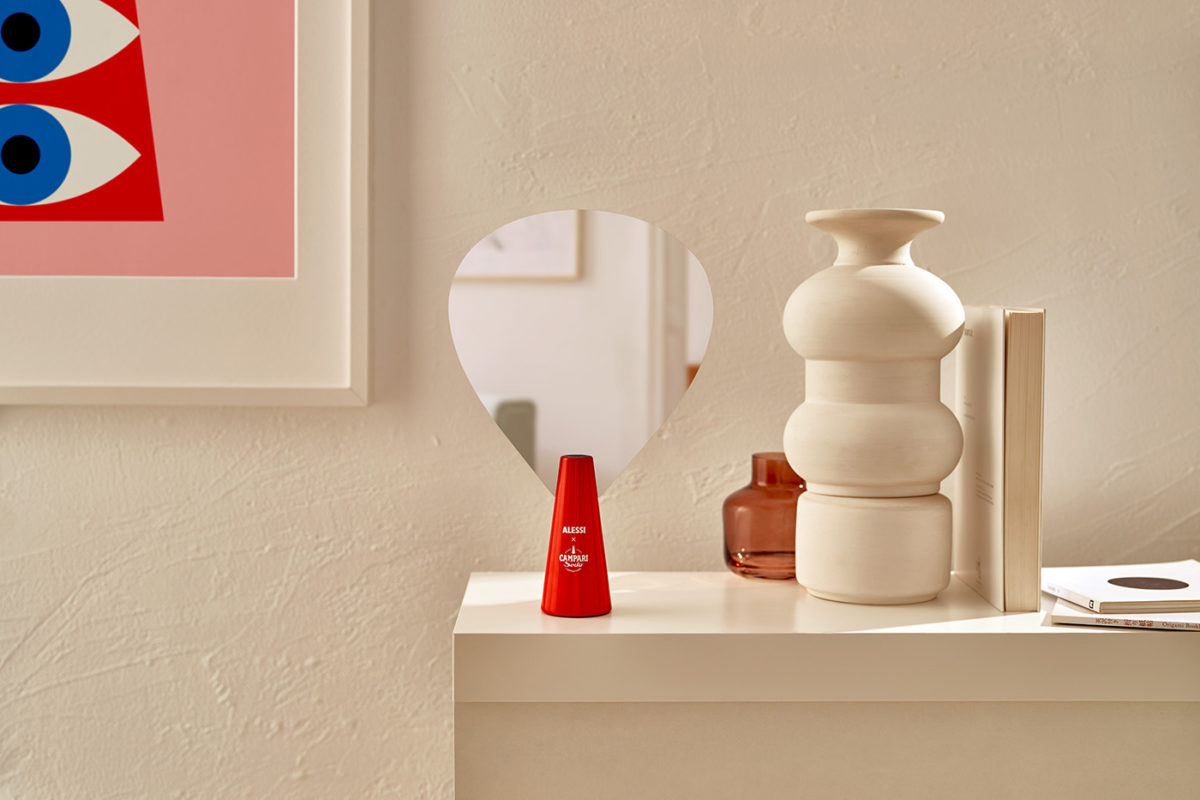 RELATED: Why The Negroni Is The King Of Cocktails
While both the mirror and the lamp are designed around the original Campari Soda bottle as the base for both objects, the mirror is crafted from stainless steel, while the lamp has a pair of discs that serve as an additional stabilising base and diffusing shade for the lamp. Both designs are simple, but elegant, delivering on the elevated sense of the everyday.
"The designer takes the unmistakable silhouette [of the bottle] to make it the foot of this table mirror, taking us back to the 20th century, through the linear stylisations typical of 1970s design," explained Alessi in a statement.
Both the Cirifletto mirror and the Senzabuio lamp were released recently in line with the Milan Design Week, launched at Alessi's Via Manzoni store. It's not been stated how widely this Alessi and Campari homewares collaboration will be available, however keeping an eye on the Alessi site will deliver any updates.