We've encountered some remarkable architectural feats, from the Japanese "Leaf House" to the five-storey Aussie designed cliff face home – but neither holds a candle to Amey Kandalgaonkar's 3D designed and rendered "House Inside A Rock."
Inspired by the UNESCO world heritage listed tomb of Saudi Arabia's Madain Saleh, Shanghai-based Kandalgaonkar has created a minimalistic rock-cut home using large slabs of concrete built into an existing rock face. Like many of Kandalgaonkar's projects, the "House Inside A Rock" explores the subtractive method of construction with a contemporary take.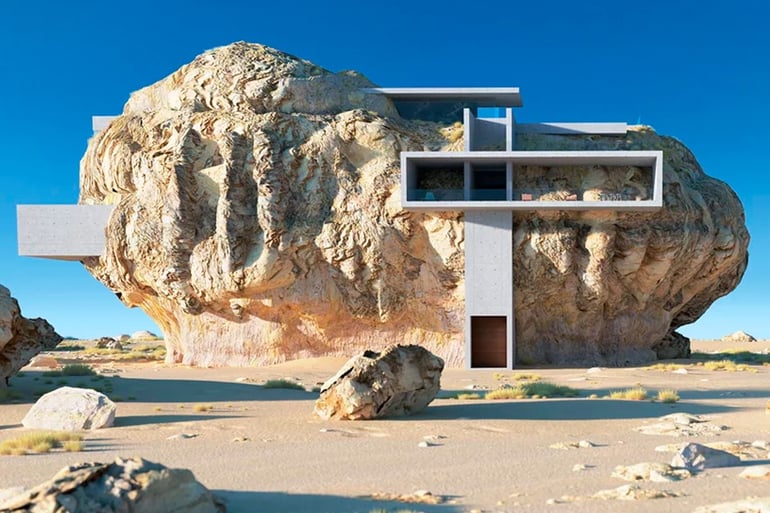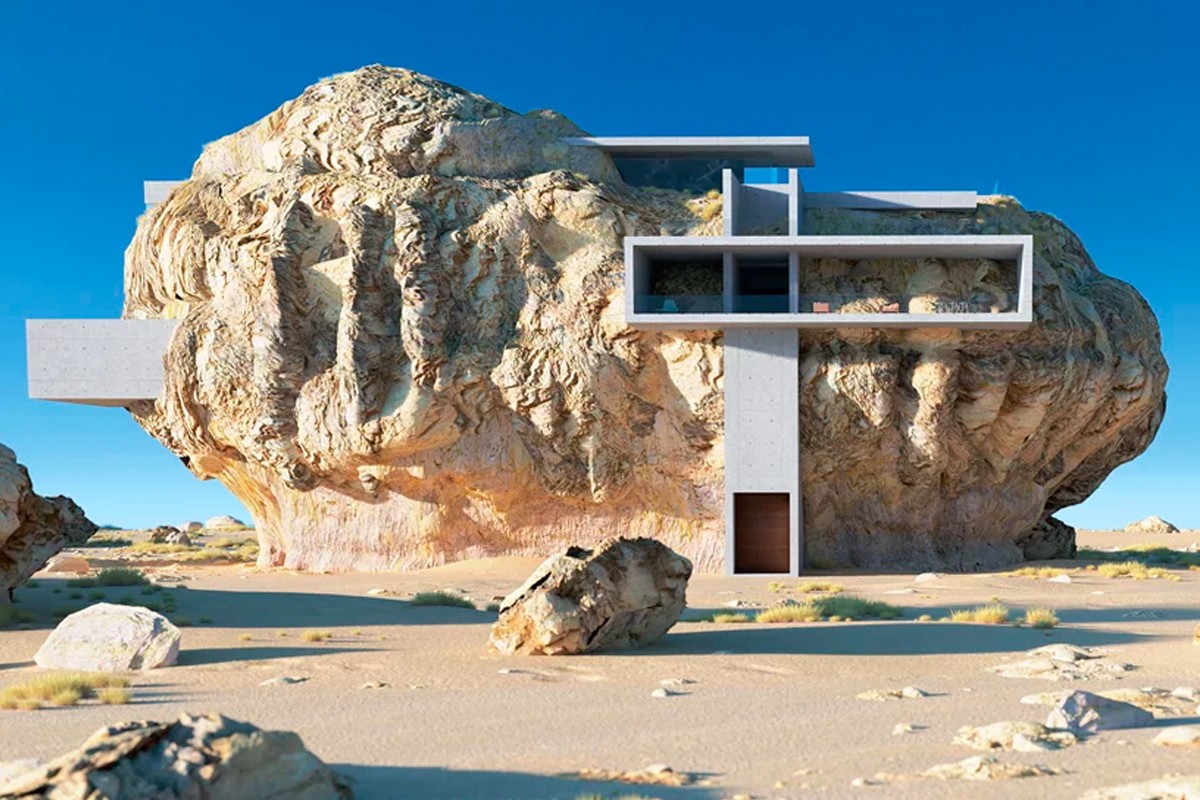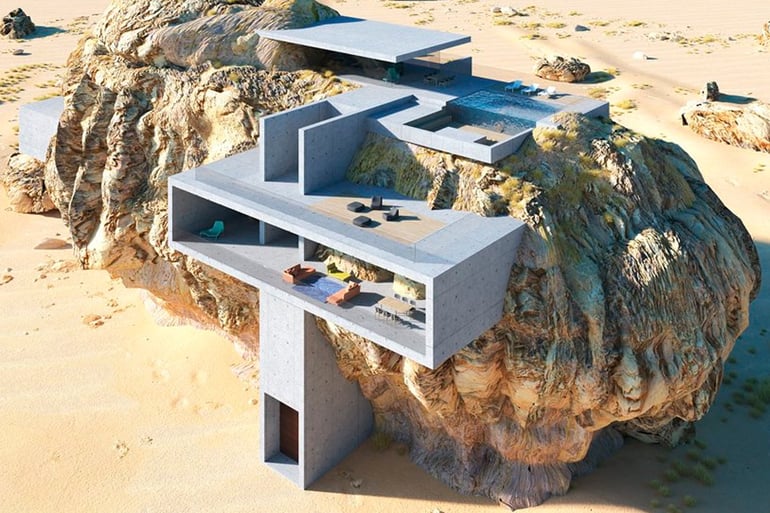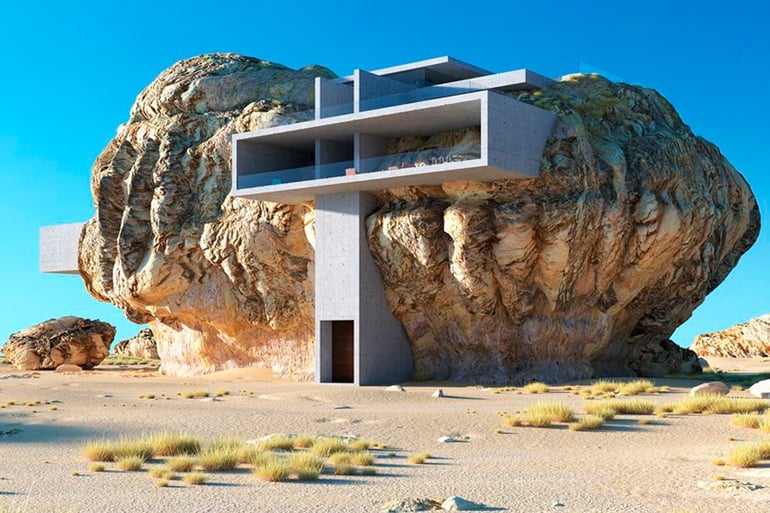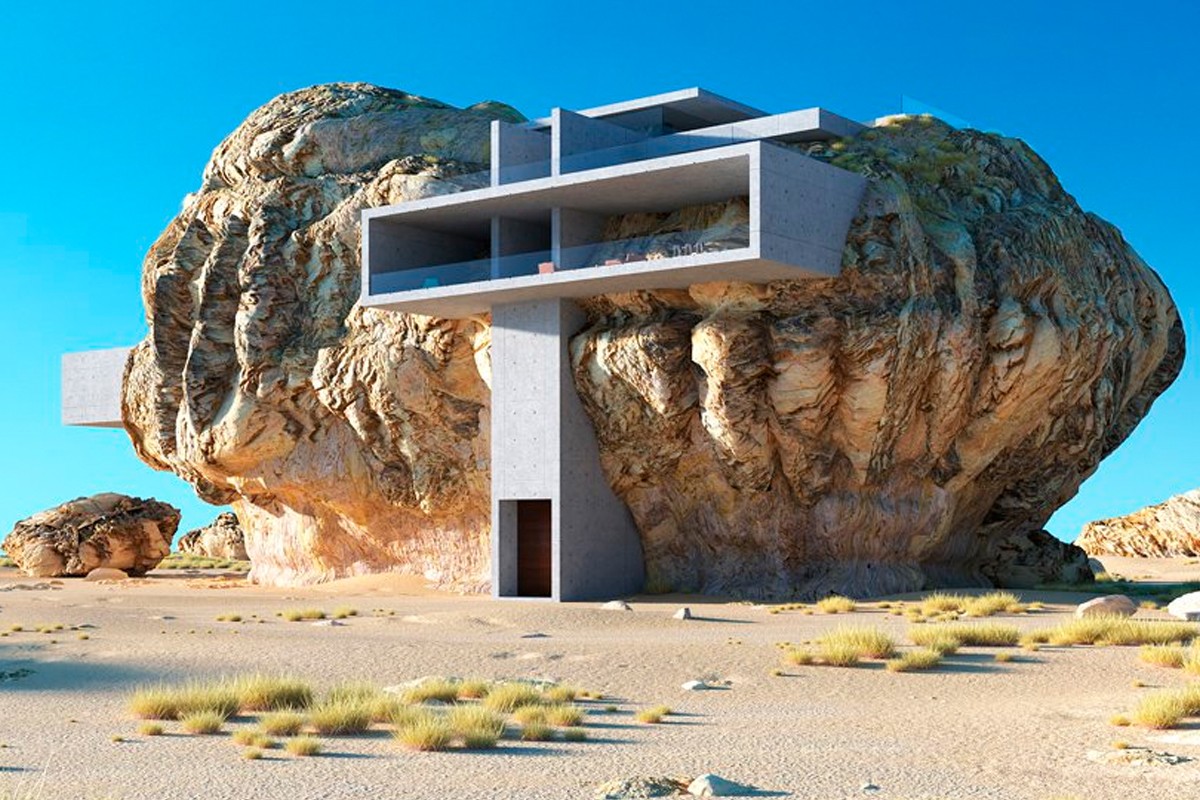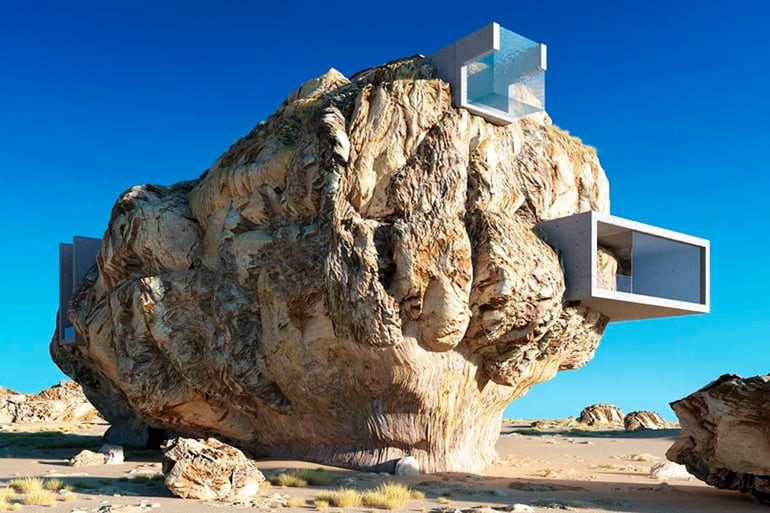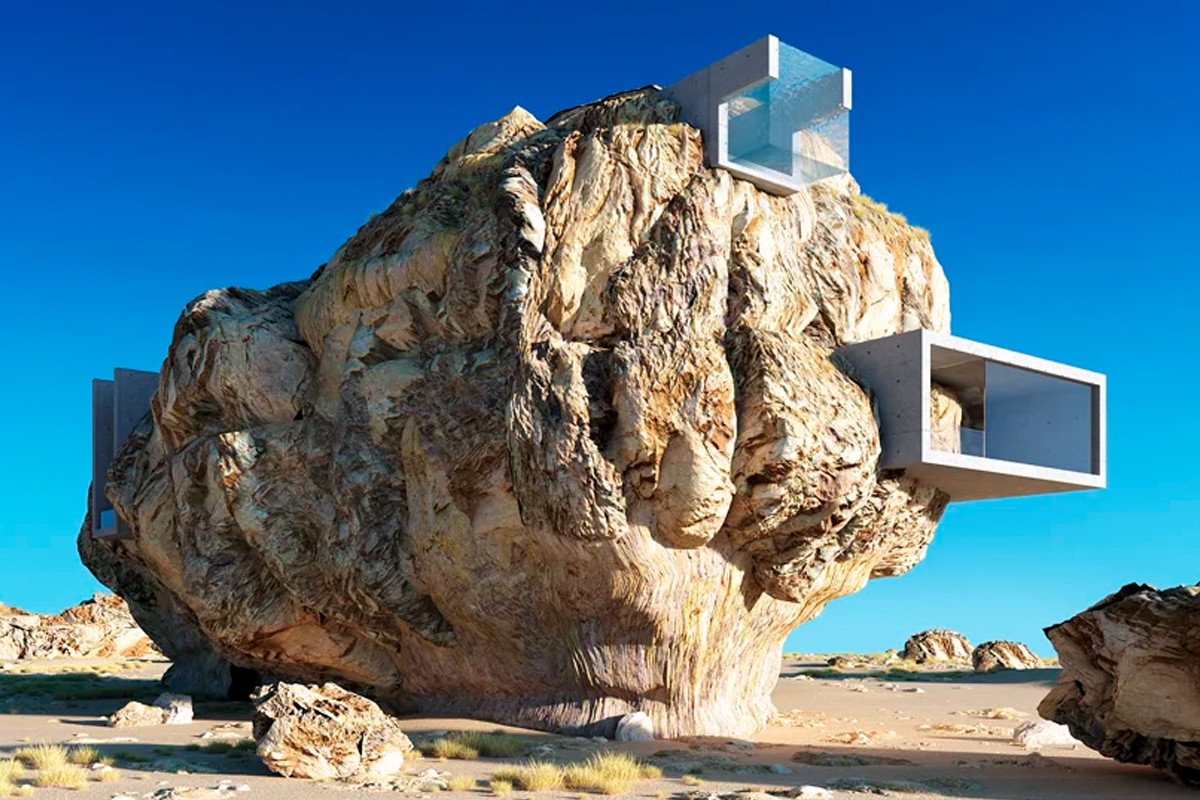 Expanding on his idea for the home, Kandalgaonkar explained, "… considering the visual complexity of the rocks at Madain Saleh, it was imperative to use simple planes and cubes in order to achieve a visual balance. I started out creating the rock in 3D software which in itself was a sculpting process. later when inserting the house into this rock, I tried to keep its visual impact from eye level as minimum as possible and only when observed from a bird's eye, the real extent of the intervention is revealed."
You can check out more of Kandalgaonkar's work on his Instagram page @ameyzing_architect and his photographic escapades on his website ameykandalgaonkar.com.