In just a few short sleeps, Apple will be welcoming the world to quite a unique retail outlet: a floating store located at Marina Bay Sands, Singapore. With the physical space having previously been occupied by a nightclub named Avalon, true to the company's mantra, they really did choose to "think different" for this public-facing project.
As previously mentioned, this floating Apple store is the very first of its kind – not just the first in Marina Bay Sands, Singapore. During the daytime, the glass-panelled dome structure resembles a sleek space-age vehicle capable you'd probably find hurtling through the cosmos. But at night, when the sun has retreated and the city's skyline comes to life, the surface reflects and illuminates like no other.
Access can be gained either by the boardwalk as depicted or by the underwater tunner connected to the nearby shopping centre. By all accounts, this has been purpose-built through and through.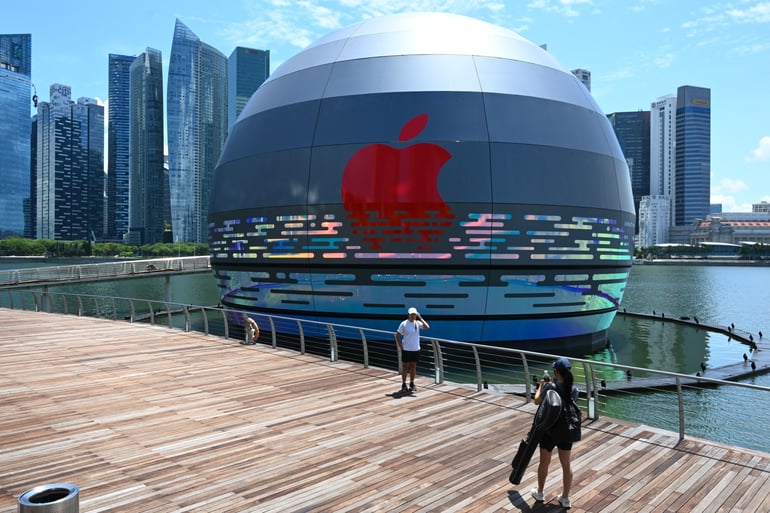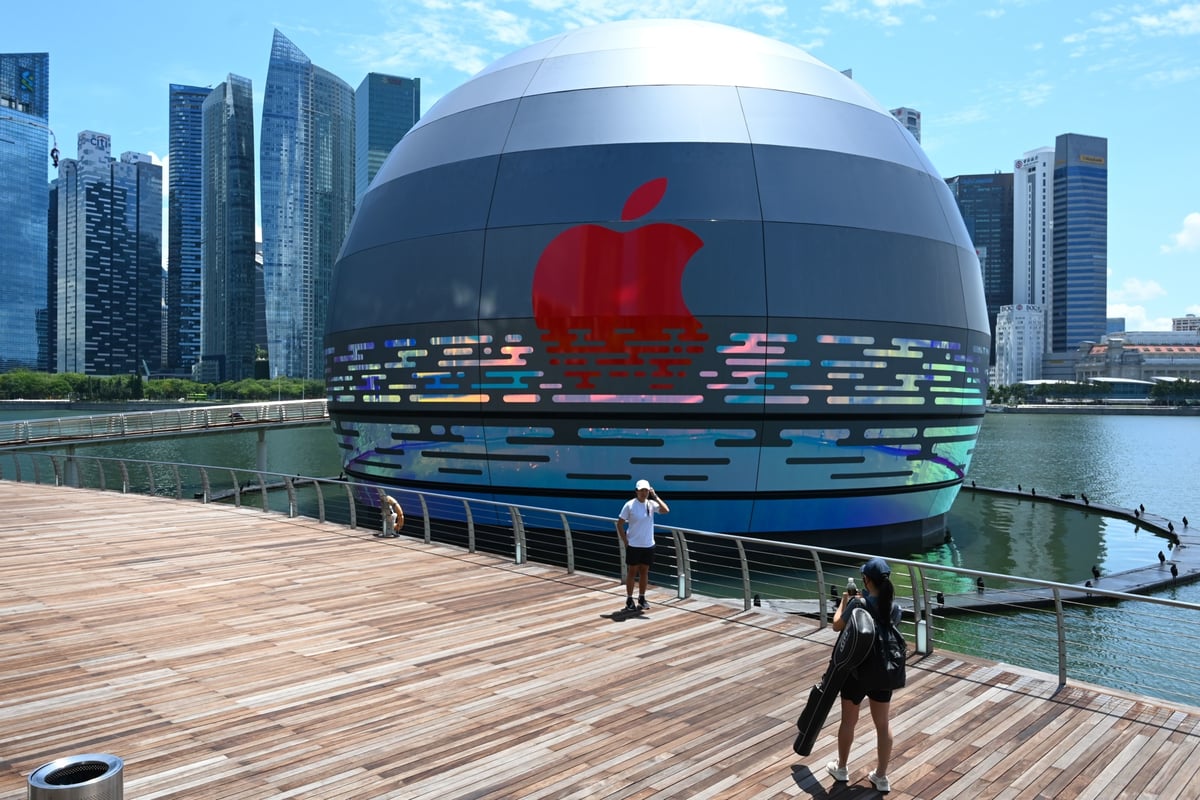 "During the day, the store's glass panels reflect the towering skyline of the Downtown Core and motion of the rippling water. At night, the sphere glows with a gentle warmth, evoking the design of traditional lanterns carried during Singapore's Mid-Autumn Festival," early marketing material reads.
"The pavilion dome narrows to an oculus, allowing unobstructed light to flood in. A birds-eye view of the store resembles a glass iris peering into the sky."
"Apple Marina Bay Sands will be at the heart of creativity, a place we've made for you to capture your ideas and passions. It will be a space for you to explore, connect and create something new. We can't wait to see where your imagination takes you."
Apple's floating store at Marina Bay Sands represents Singapore's third official Apple store lucky #512 in the world. An exact launch date has not yet been confirmed.