There's nothing more exciting than getting the keys to your first pad. It's equally as daunting, however, when you realise you've got to spend even more money decking the entire place out. This can be quite a challenge in itself as you want the place to feel inviting and warm while showing off your personality. To help make the process that little bit easier here's a list of do's and don'ts to make your new dwelling the envy of all your friends.
DO: Have A Vision In Mind
Before you go out and buy that funky red couch and steel tv cabinet you saw on sale at Fantastic Furniture, have a think about how you want your place to look. Find a theme. There are so many different styles and colours you can choose from when it comes to decorating your apartment – you need to have a game plan in mind before you splash the cash. Do you want a minimalist style with sleek looking appliances and furniture, or maybe you're after an industrial look to create a raw and unique warehouse aesthetic? Whatever style you're going for it's best to do some online research beforehand and find a few images to inspire your creative vision.
DON'T: Buy 'Cheap' Furniture
You're a young professional so you want the furniture in your new pad to reflect this. Bringing a date home to a lounge room set up with milk crates for chairs and a mattress on the floor isn't going to impress. You need a luxurious lounge set that's going to last you a solid five years and furniture that's going to complement each room. Purchasing comfortable, fashionable, long lasting furniture doesn't have to be expensive either, with the likes of West Elm, Matt Blatt and even IKEA offering well priced and reliable decor.
---
---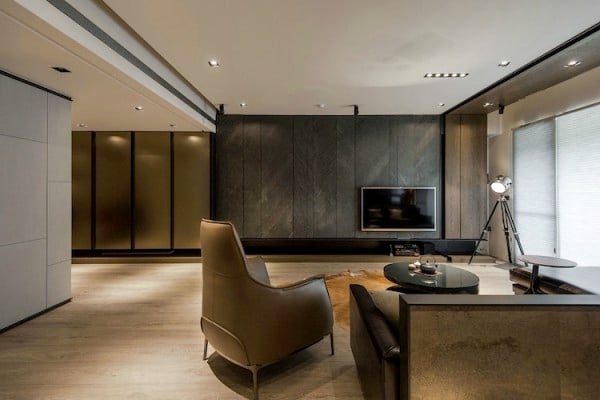 DO: Invest In Artwork
It's time to take down the Sports Illustrated posters and adorn your walls with artwork reflecting the modern man. Framed art, be it a beautiful photo from your last adventure or a painting by an up and coming artist, not only adds to the feel of your digs but shows people you are cultured and refined. Just keep the nudie mags out of sight. You don't have to drop Basquiat-level money either, just find a piece you like that fits in with the style of your pad and you're on your way.
Check out our very own kit you can buy over on BHApproved.com
DON'T: Buy Cheap Sheets
We spend a third of our lives sleeping so you want to make sure you have a clean and comfortable bed to do this in. Don't just go for the $20 quilt set at Kmart because it's cheap, invest in bedding that's not only going to last but feels good when you're between the sheets. The higher the thread count the softer the sheet, so go for something from 300TC upwards in cotton, or make the leap to a linen sheet. Check out Sheridan and In The Sac.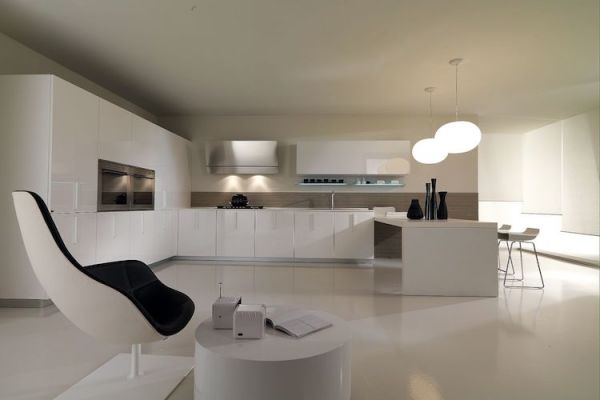 DO: Have A Well-Stocked Fridge
This doesn't mean loading up on VB and goon sacks. If you can afford to live out of home then there's no excuse for not having a well-stocked fridge full of food and beverages. Filling your fridge with fruits, vegetables and meat products shows you not only eat healthily and look after yourself but you can cook. A big win of first impressions for any guest. If that isn't entirely true here's a few tips from the late, great Anthony Bourdain to help get your skills up to scratch.
Related: Why Every Man Should Learn To Cook In His Twenties
DON'T: Clutter Your Pad
There's an old saying, "A place for everything, and everything in its place," and this can certainly be applied to your new crib. The last thing any guest wants to see is your dirty laundry on the floor, opened letters strewn across tables or dishes clogging up the sink. Make sure everything has a home and you keep each room clean and minimal, particularly the bathroom. It shows you can be neat and tidy and helps create a welcoming space for visitors.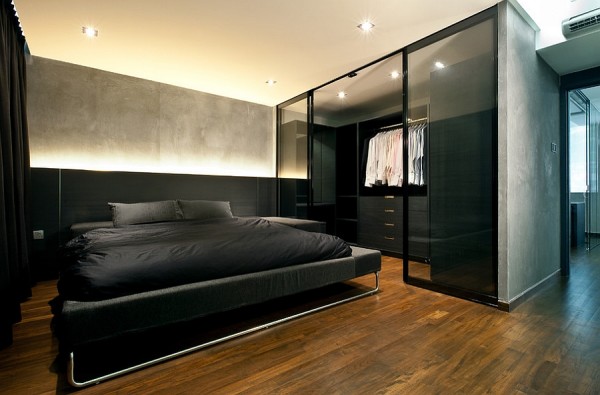 Along with the key points above, here are a few quick and easy tips to help with decorating your new pad and making it feel like a home.
---
---
Invest in a few plants to add texture.
Purchase a matching cutlery set.
Use candles to create ambiance and keep your place smelling great.
Stock your bookshelf with books you've actually read. If that list is embarrassingly small, start reading.
Rugs add a point of difference and make your place appear larger.
A lamp in the lounge creates more light to open the room.
Invest in spare towels and bedding – you don't want to be reusing them for weeks on end.