There are few places in the world where the term 'God's country' can be thrown around haphazardly, but for anyone who's spent time on the gorgeous south coast of New South Wales, you'd unlikely disagree.
We've consistently taken you on tours of some of the most luxurious private digs in the region, Beau Neilson's Headland House, in particular, was a favourite of both yours and ours. Now, it's time to show you some properties that you could actually enjoy for yourself. Get the band together and splash some cash on a cheeky winter getaway under cloudless skies and a crisp sea breeze at one of these dreamy pads.
This is prime luxury in the woods if we've ever seen it in NSW. The most attractive feature about this area of the world is the abundance of lush greenery you can find at rental properties. Waldenbrook features not one, but two streams that flow through the property that is boxed in by a tree-covered escarpment.
The main house features a log fire with four bedrooms, a spa bath overlooking the valley, and a natural but strategic treeline for privacy. There's also a short hike to a hidden waterfall across the road, not to mention a mere five-minute drive to Berry.
~$1,000 per night
After an extensive, no expense spared 18-month renovation, this pad in central Kiama couldn't offer a better setup for its location. It's quite possibly the ultimate summer pad for those that want to be steps away from local pubs and restaurants.
Featuring deluxe dual terraces, this is a tight spot to enjoy a lazy Sunday morning breakfast with 180-degree views across the green shores of Kiama's harbour and beyond. The Sonos sound system that links the entire house is also a treat.
~$1,000 per night
Perched on Gerringong's hilltop, a mere 50-metre walk to Werri Beach, this ultra-modern property is the most superior pad on this list. The two-storey property extends on the ground floor out into the garden like a boutique hotel, with each of the six rooms enjoying floor to ceiling windows looking out onto either the extensive property or the Werri Beach area.
~$1,200 per night
Amongst fine green hedges and set on two acres of land, this Hamptons-style estate & pool house is likely the most homely offering in this article. Six bedrooms and four bathrooms stretch across the property and the indoor pool opens to a quaint but extensive garden.
~$1,200 per night
Now onto our most unique inclusion, "The Shed" is a quirky and cool architectural anomaly offering huge high ceilings and open-plan living – all effectively inside a tin shed.
The property sits on acres of lush green farmland that rolls down to the picturesque Gerringong Golf Course and the secluded Walker's beach. The plywood interior also adds an earthy touch and lines the hallway to three bedrooms which are able to sleep a total of eight guests. It's also the cheapest of our picks, so there's that.
~$570 per night
If it's views you're after, The Farm is the spot, plain and simple.
It's luxurious, it's private and it's tranquil, despite only being five minutes drive from Gerringong. Built on 320 acres of rainforest, The Farm is surrounded by walking tracks, cattle, horses and emus. The property has 150 square metres of balconies boasting outdoor tables and chairs, sun lounges and an infinity-edge pool. There's also a private courtyard in the middle of the property with a gas BBQ.
Just look at that sunrise view, honestly. Take our money now.
Price undisclosed, inquire for rates.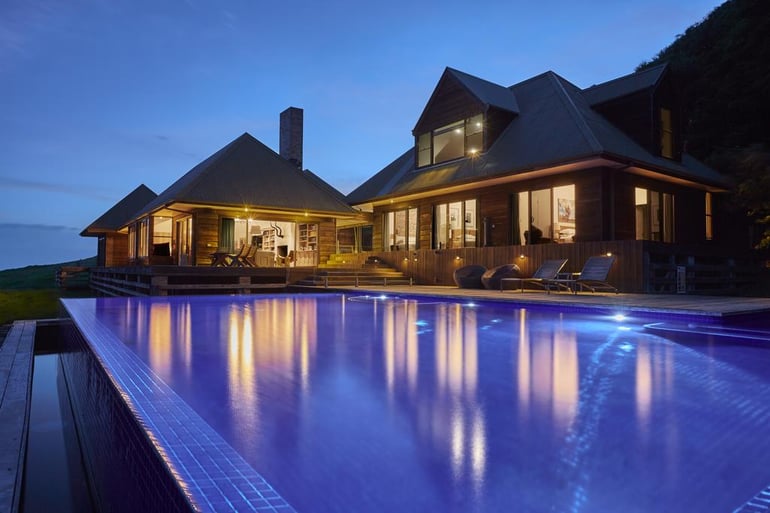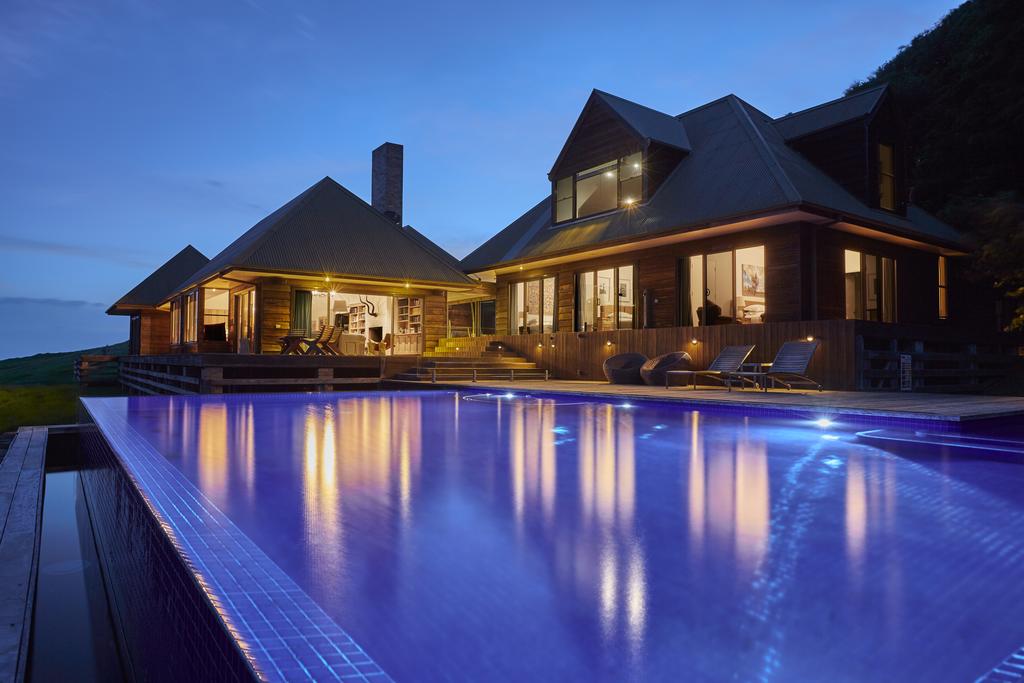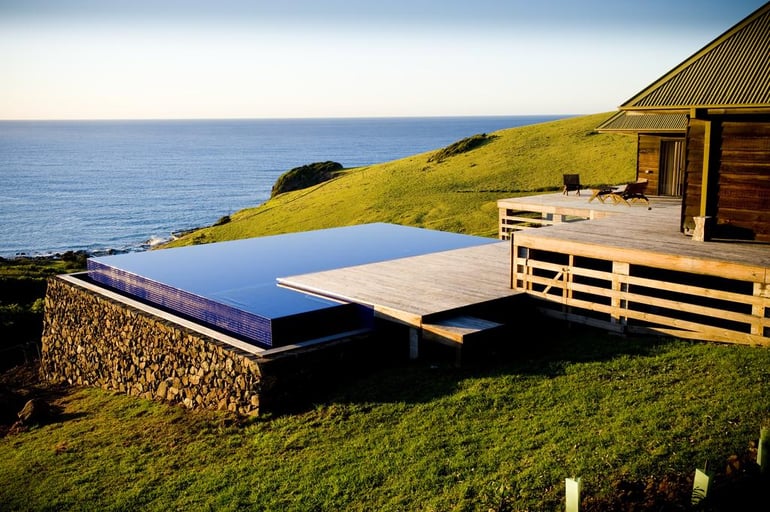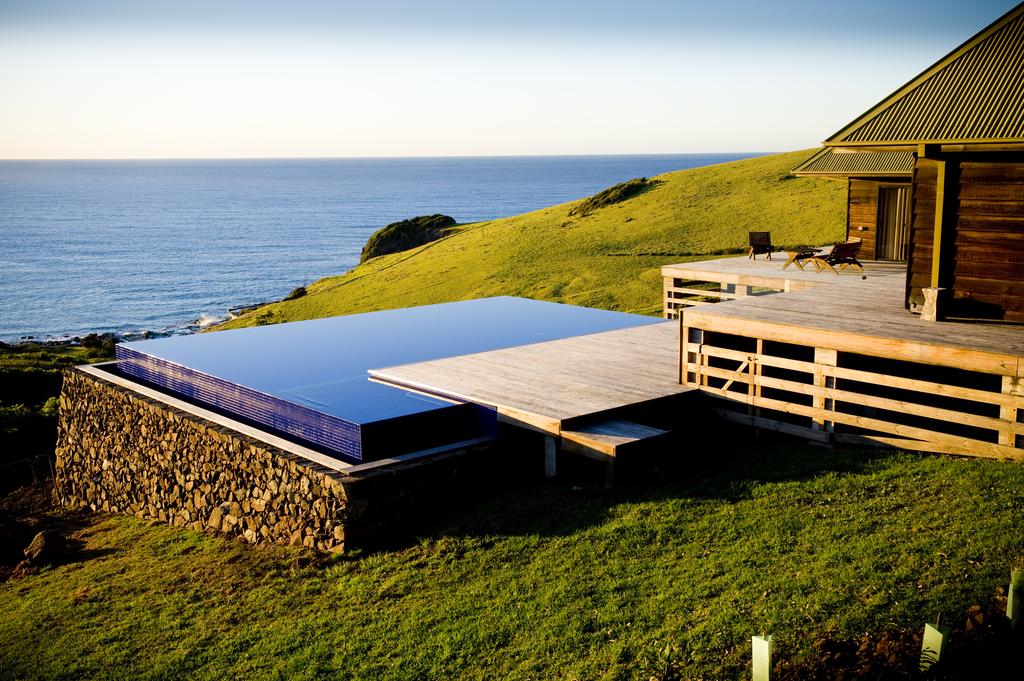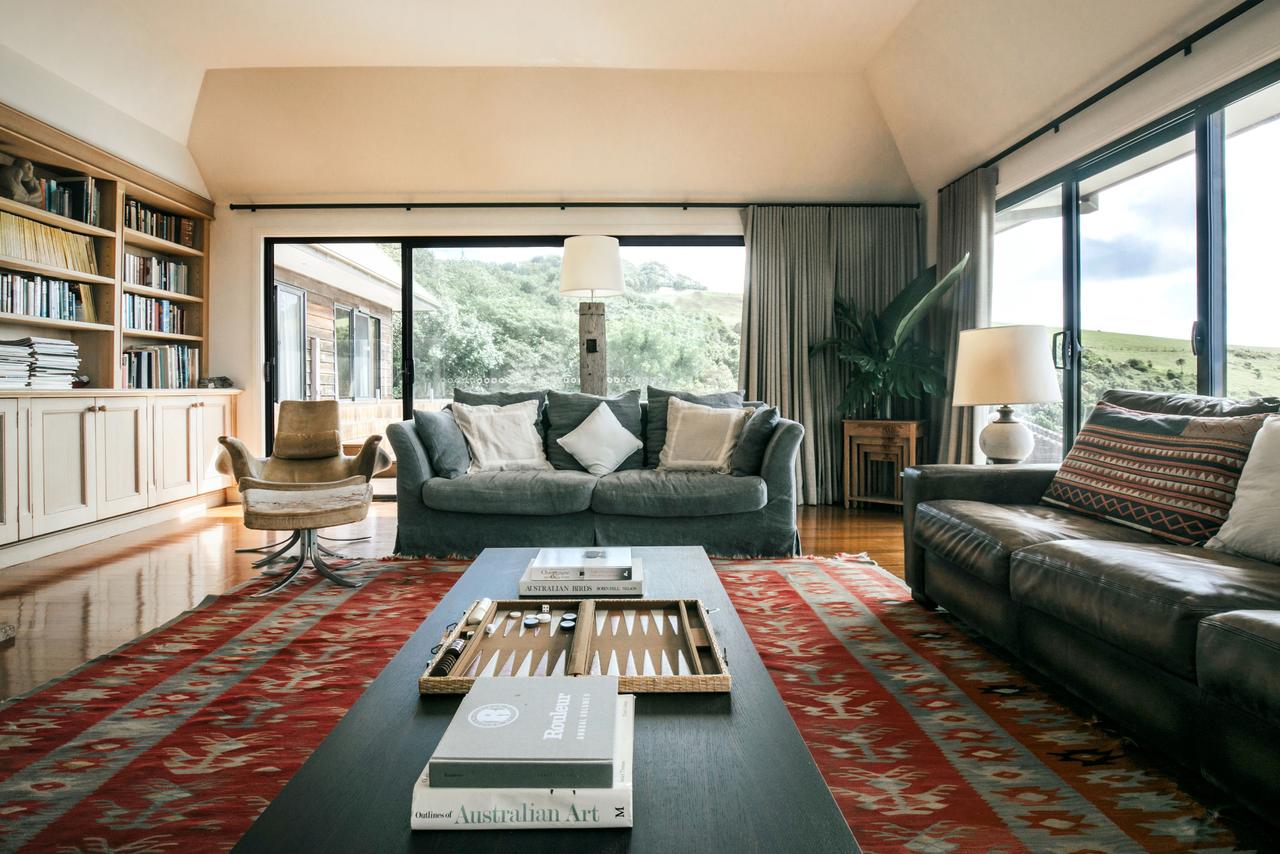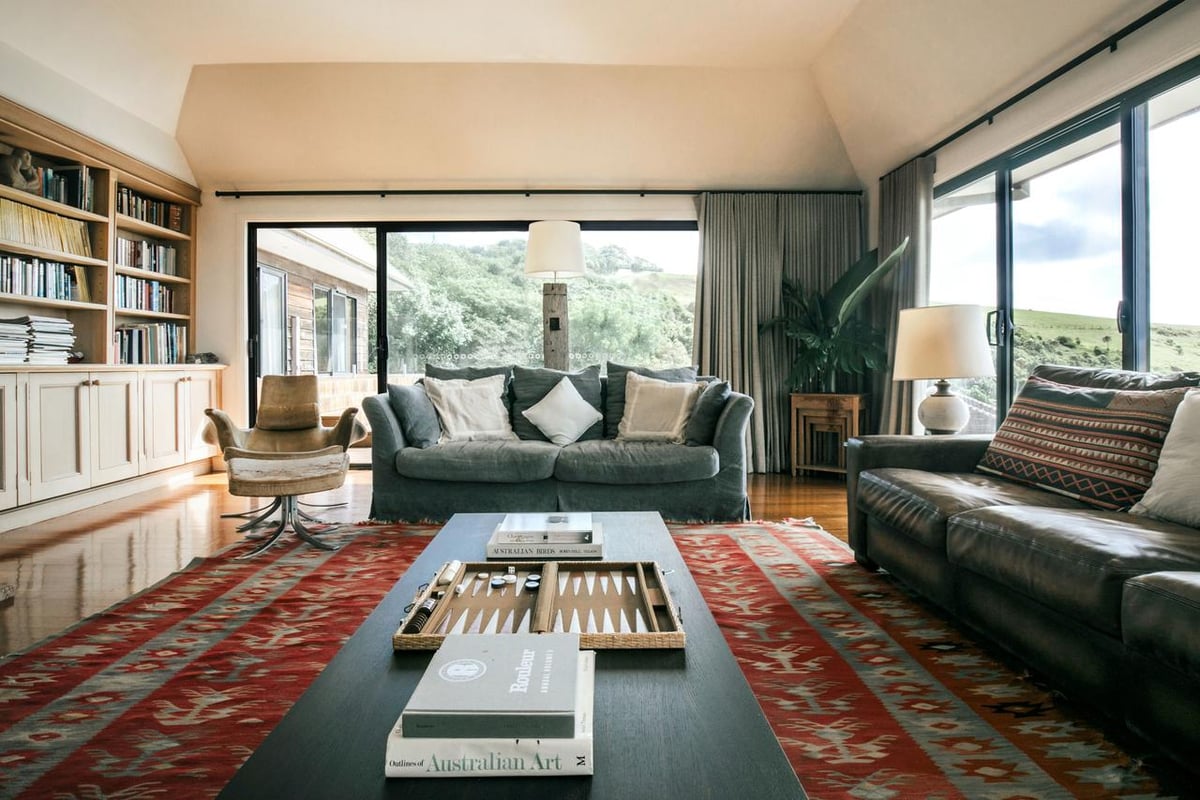 Images courtesy of South Coast Luxury & South Coast Holidays.