Black Mirror Season 5 has officially hit Netflix and while none of the three new episodes blew me away, the house in the Miley Cyrus episode did. In 'Rachel, Jack and Ashley Too' Cyrus plays Ashley O, a young pop star with a sinister Aunt/Manager who is portrayed as very famous and very rich. Throughout the episode, we get a couple of glimpses at Ashley O's incredible home, which is meant to be in the Hollywood Hills but was actually filmed on location in South Africa (Brooker previously revealed it's too expensive to film in America), in a suburb called Constantia, perched in the hills above Cape Town.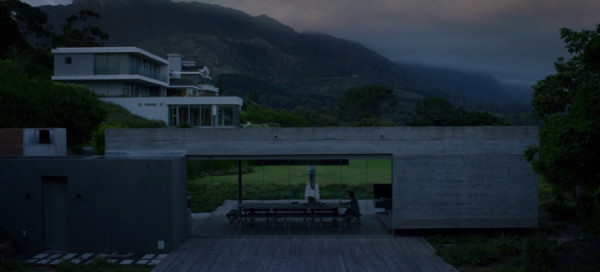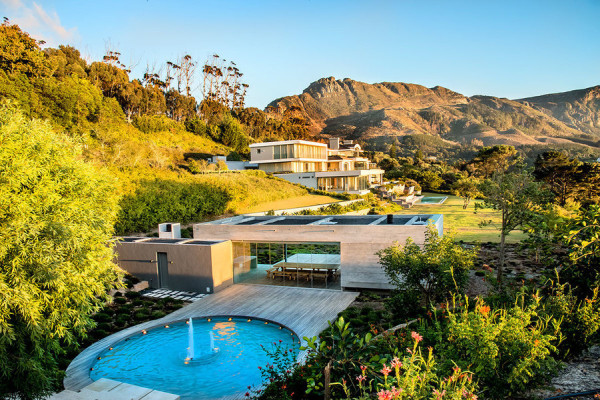 The Black Mirror Ashley O house is located on prestigious Belair Drive on a huge 3.5-acre block with expansive views out towards Cape Town. The estate consists of a main house and pavilion known as 'The Midden' and stands at over 20,000 square feet with six bedrooms and seven bathrooms. There's a second property adjoining, known as 'The Cottage' which is over 12,000 square feet, four bedrooms, four bathrooms and equally stunning views.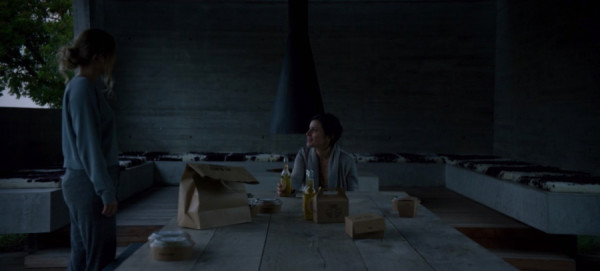 The property boasts three swimming pools – two outdoors and one indoors. The lap pool is located in the gym, which includes a steam room. A rectangular pool is set on the lawn, while the third pool with fountain makes a splash beside the dining pavilion, which is where one of the key scenes of Episode 3 is filmed.
---
---
As the episode progresses, we see more of the expansive home but not a whole lot of its interior. Keen to see more of the palatial estate, I did some digging and discovered a listing on Mansion Global with plenty more images on offer at Amazing Spaces. There's no doubt Director Anne Sewitsky makes it look better in the episode than it does in real life but it's still a very epic space. Check out the gallery below.
The properties were listed for sale individually or could be purchased together in 2016, with The Midden asking ZAR 115 million (AU$11 million), The Cottage asking: ZAR 85 million (AU$8.13 million) or both properties for ZAR 200 million (AU$19.14 million).
Images via: mansionglobal.com