New Zealand continues to prove itself as one of the most sought-after property havens for the global elite. Renowned as much for its luxury real estate as it is for its breathtaking mountain range, sanctuaries such as Central Otago House in the picturesque South Island are an imposing feat of architectural ingenuity.
Designed by David Ponting of Ponting Fitzgerald Architects, this is so much more than a structure which resembles a Bond villain's secret lair. It's a carefully executed blend of nature and artistic creativity. According to Ponting, his client's brief could be summarised in just four simple words: let the land speak.
He set out and accomplished just that.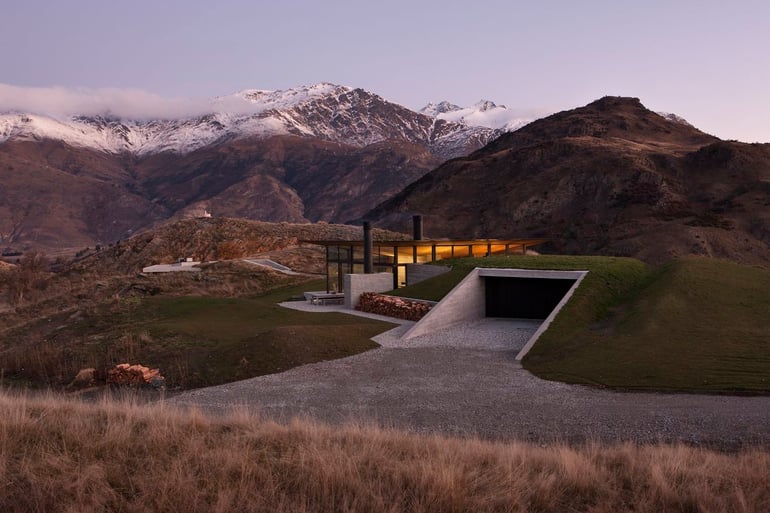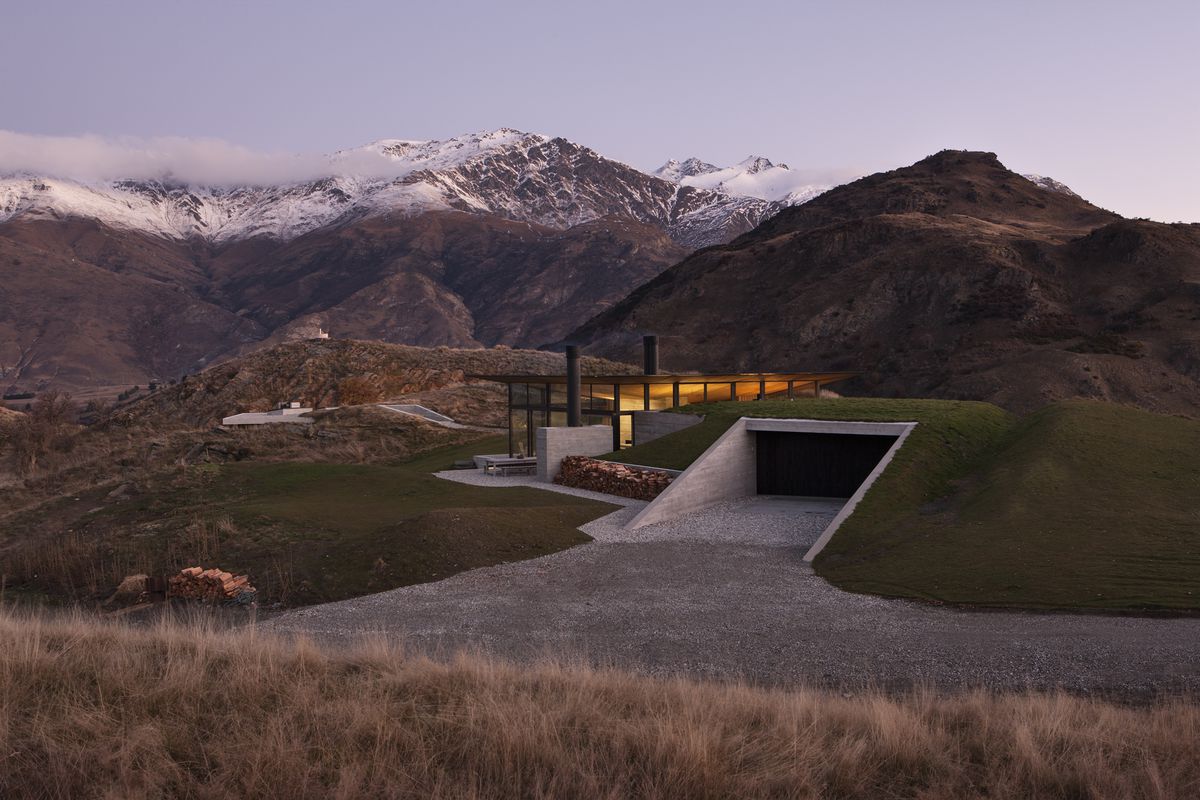 The house itself is designed to be seamlessly integrated within its surrounding highland landscape, as well as make its occupants feel "immersed" in Mother Nature. Once inside, floor-to-ceiling glazed walls provide an endless panoramic experience with the home's mountainous surrounds. On a clear day, the top of the property affords priceless views across the valley to Queenstown's Lake Wakatipu in the distance.
The property is divided into two, low-profile concrete structures. The first and largest structure offers a sprawling guest-wing, while its smaller counterpart serves as a cosy master dwelling.
For colder weather, a sunken living space in the guest wing adorned with inbuilt sofas and an open hearth beckons invitingly. Alongside a timbered private office area, this abode caters to both business and pleasure.
Set against a backdrop of snow-capped peaks, the rugged beauty of this luxurious retreat is surpassed only by the grandiosity of Central Otago's surrounding Hawkdun mountain range.
Check out Central Otago House for yourself below.