From listening to just about any song, or watching any music video, by behemoth rapper Rick Ross, it's not hard to tell that this is a man who truly lives a lavish life. So lavish in fact that Ricky Rozay's 12 bedroom mansion in Fayetteville, Georgia and its surrounding land was actually used in Amazon Prime's newly released Coming 2 America as Prince Akeem's immense Zamunda Palace.
Connoisseurs of celebrity mega-mansion news may remember that Ross purchased this supersized home roughly 7 years ago, taking over ownership from previous estate-holder and former heavyweight championship boxer Evander Holyfield. With 235 acres belonging to the estate, the 54,000 square-foot mansion was considered so large that the highway on which it sits is named Evander Holyfield Highway.
Rick Ross reportedly bought the largest single-family home in the entire state for £4.7 million (~AU$8.4 million), after Holyfield was forced to sell it to JPMorgan Chase at a public auction as part of foreclosure for US$7.5 million (~AU$9.7 million).
---
---
And it seems Ross' outlay is being made up, as per a recent IG live video, by an uncanny appetite for hustling. According to Black Enterprise, Rozay pockets plenty of cash thanks to movies, production inquiries, and visits – of which he says he gets 18-20 per day. Amusingly, Google Maps lists Rick Ross' mansion as a museum.
Located just outside of Atlanta, the estate has a total of 109 rooms, which includes 12 bedrooms, 21 bathrooms, and a dining room that's big enough for 100 guests at a time. Also features is a 135-seat theatre, a bowling alley, boxing gym, and a 350,000-gallon pool.
With those kinds of palatial amenities, it's little wonder as to why the Coming 2 America crew opted to use Rick Ross' mansion as Prince Akeem's royal abode. Apparently they used five key areas of the home to bring Zamunda to life, from the grandiose foyer, with it's double-winding staircase, to the decadent main bedroom (where Ross himself sleeps) and two stately rooms with 18-foot ceilings and oversized windows.
Notably, the mansion was also used in the set for the (very, very dull) 2018 remake of classic blaxploitation film Superfly. And Rick Ross has had cameos in both that and Coming 2 America, indicating that maybe a chance to get his acting on is part of the stipulations Rozay dictates when allowing these production crews to film inside his house.
That isn't the only way Rick Ross benefits though. Talking to Variety, the rapper has revealed that he's decided to keep some of the changes that the production team made. "They changed the wallpaper in the dining room, so I asked them to keep it up there. They also created that huge dining room table for a dining scene that seats 50-60 people, and they left that for me as a gift. It's humungous".
Check out some of the photos below from when JPMorgan Chase originally held the mansion before Rick Ross came along and bought it.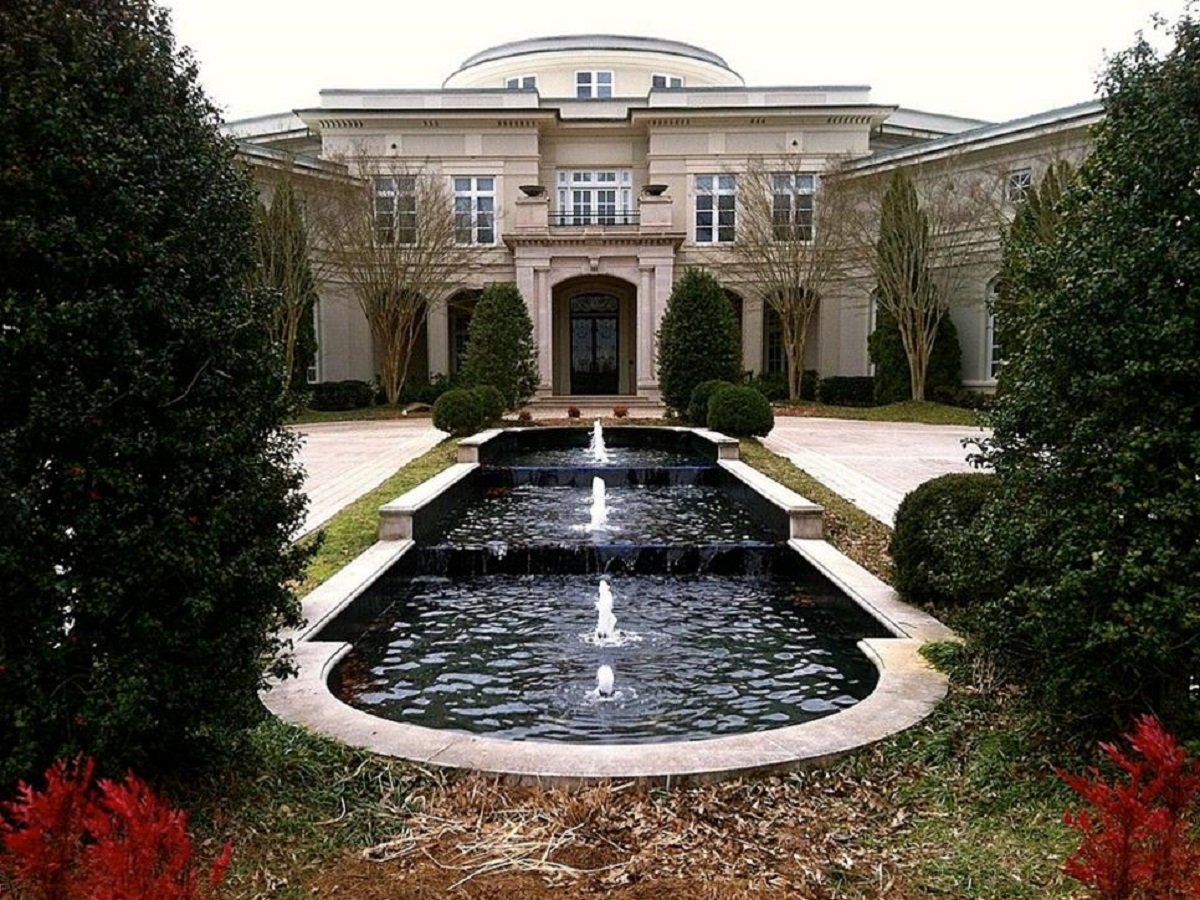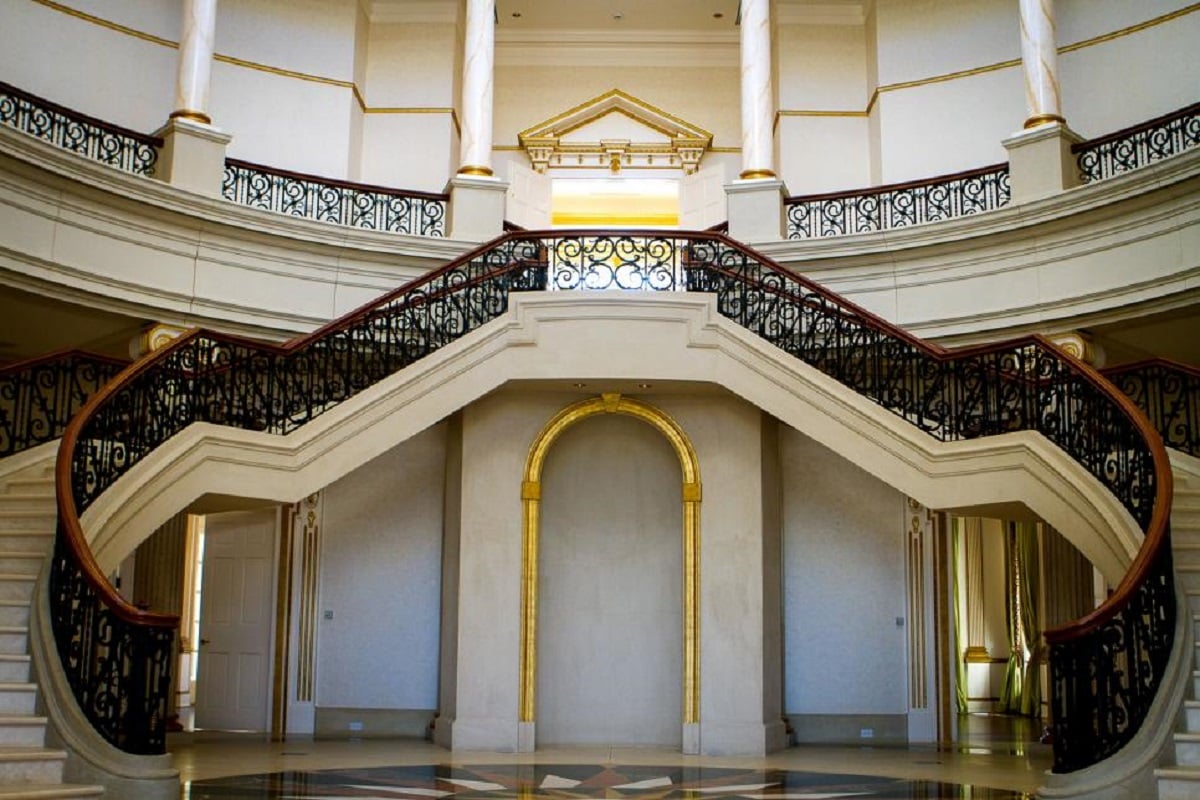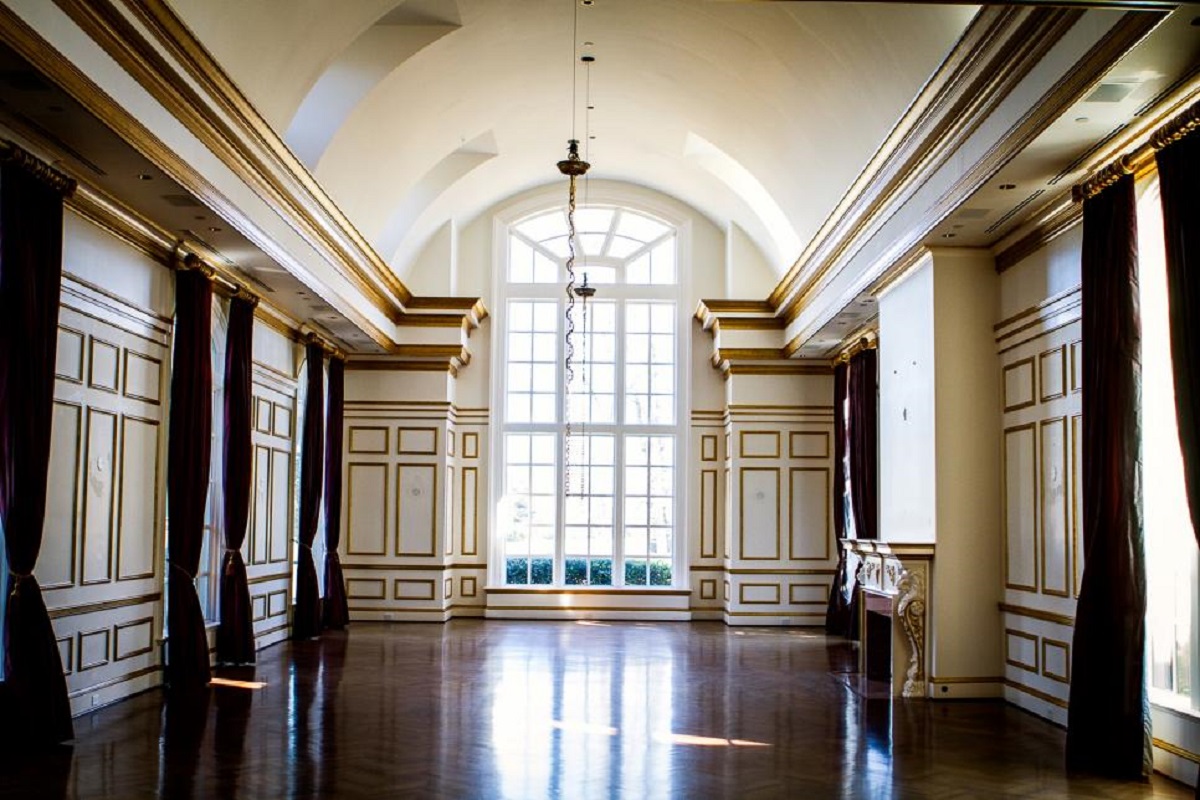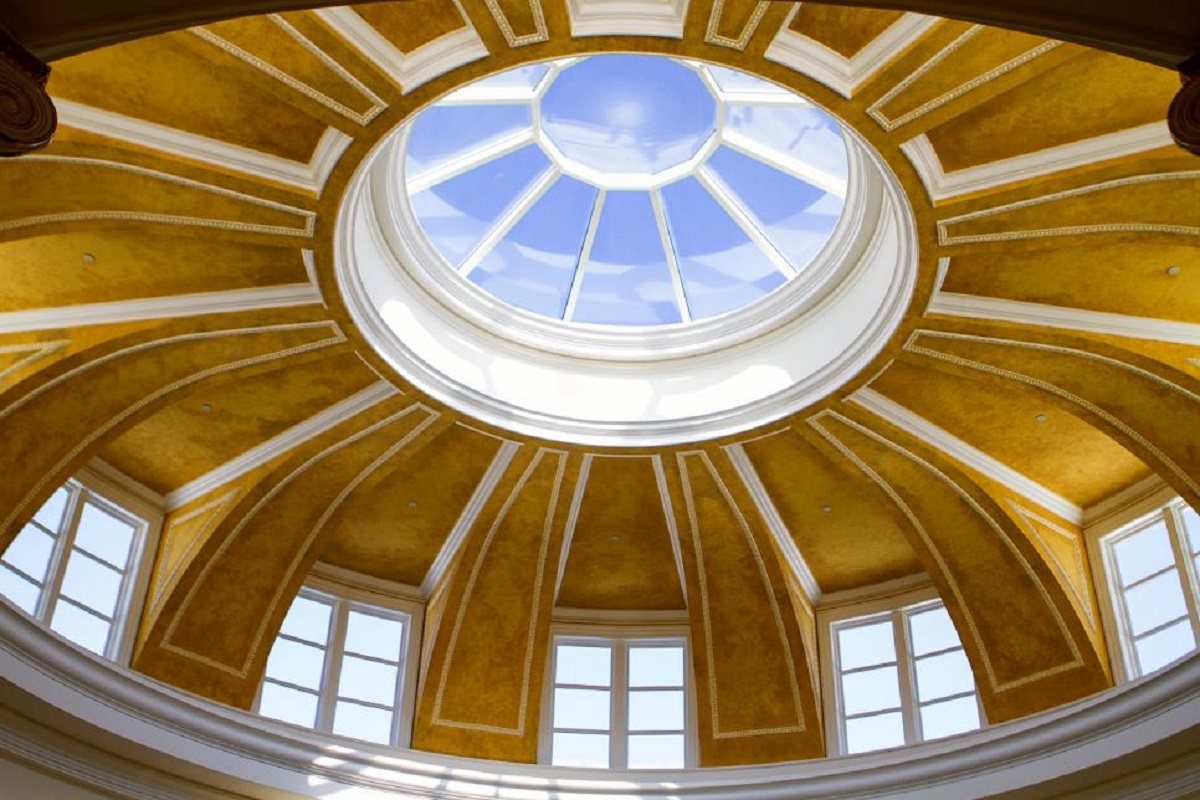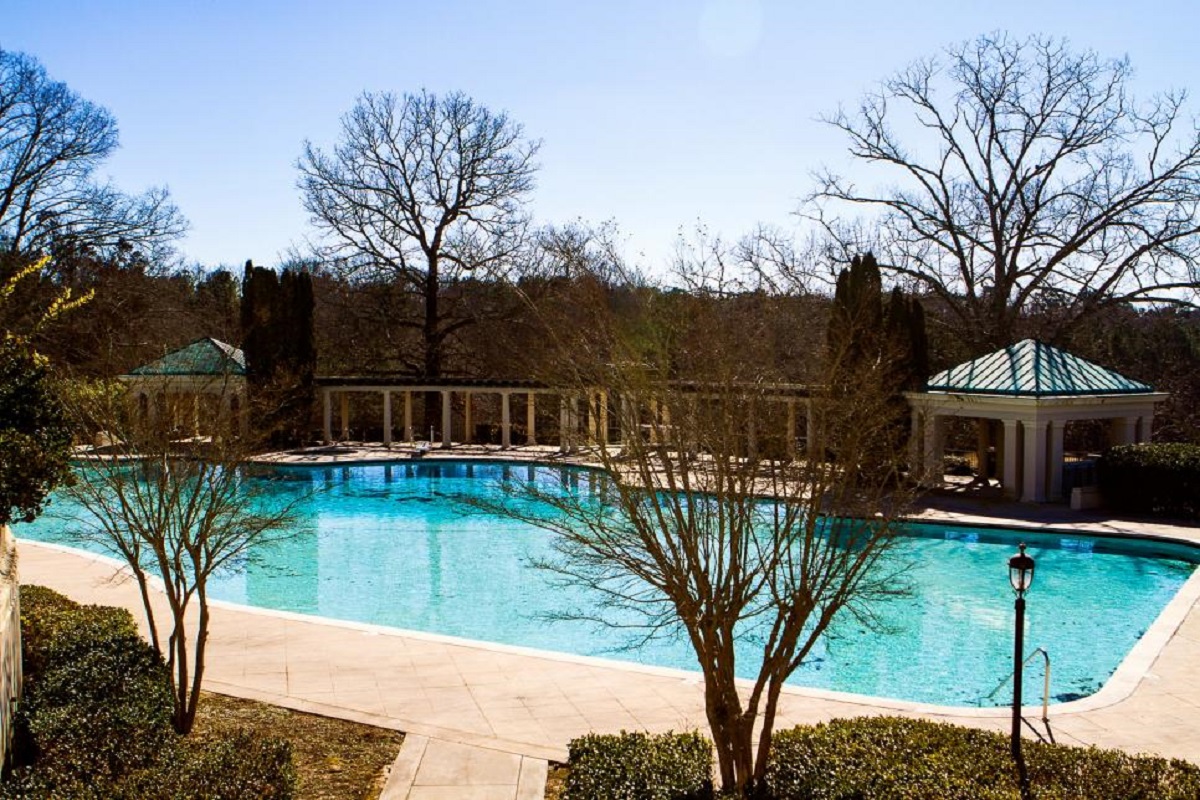 Related: Rick Ross Flaunts 100-Car Collection… Despite Not Having A Driver's License
---
---