American artist Doug Aitken has commissioned this stunning piece of 'artwork' in the snow-covered mountains of Gstaad, Switzerland.
The structure takes the shape of a typical single-story mountain cabin although this example is bizarrely clad in mirrors from top to bottom, inside and out, helping it blend into its surroundings.
The piece will remain in its location for the next two years with the idea that it'll "reflect and interact with the mountain landscape over the changing seasons." Aitken says he relies on the changing weather and natural light to illuminate the contours of the piece.
"Right now it's completely minimal, removed of all colour and definition. It's a whiteout, covered in a blanket of snow right now," Aitken told Dezeen.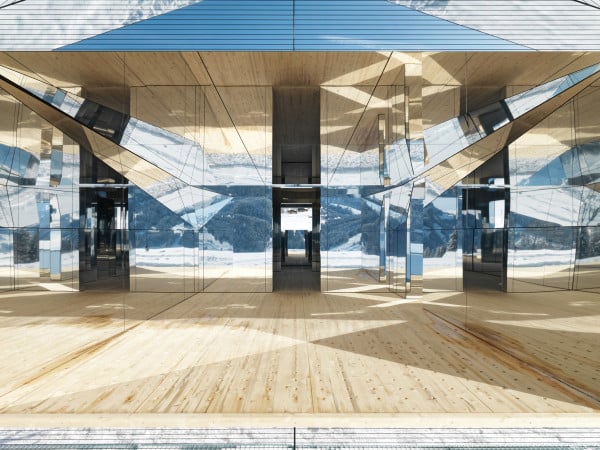 "The viewer can come back to the piece as the seasons are changing, in fall in a storm or in the summer when it's a green pasture. As our lives change the artwork is shifting with us."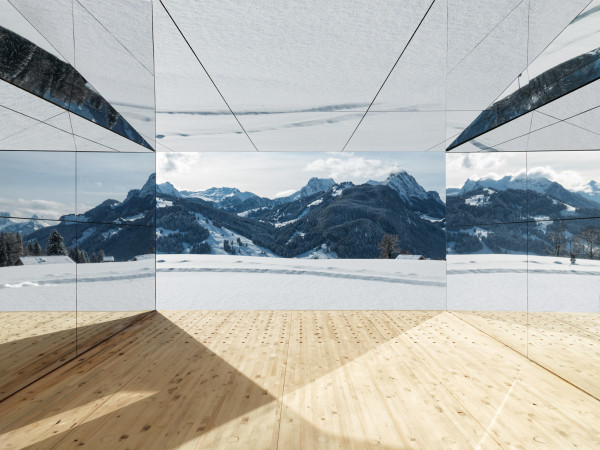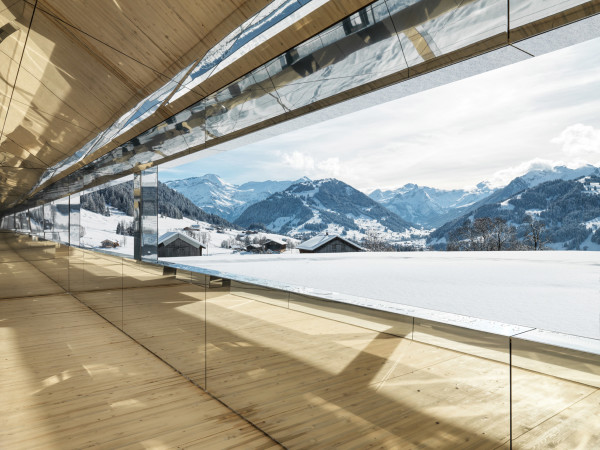 Visitors who can find the structure are free to explore it, as the house has no doors. The interiors evoke a kaleidoscopic effect and the house is "modelled on the Californian ranch houses developed in the 1920s and 1930s that incorporated the ideas of modernist architect Frank Lloyd Wright with the traditional ranch houses of the American West," according to Dezeen.
"The work really is the sum of the landscape around it."
Photography is by Stephan Altenburger, on behalf of Doug Aitken.