Nestled at the base of a three-million-year-old Californian volcano, angled against a 20-degree slope, and 6,300 above sea level is the last thing you'd expect to find – a tastefully modern dwelling that exudes serenity. Yes… serenity. This is Faulkner Architects' Lookout House.
Influenced by its location, you'll find references to the mountainside geography within the Lookout House design. Not just allusions to the most obvious geological formation, either; although there is red-orange glass present to emulate cooling magma. Concrete walls made from local sand, heated stone floors, wood ceilings to match the forest of pines and white firs – the concrete + black steel exterior is even fire resistant and "low maintenance".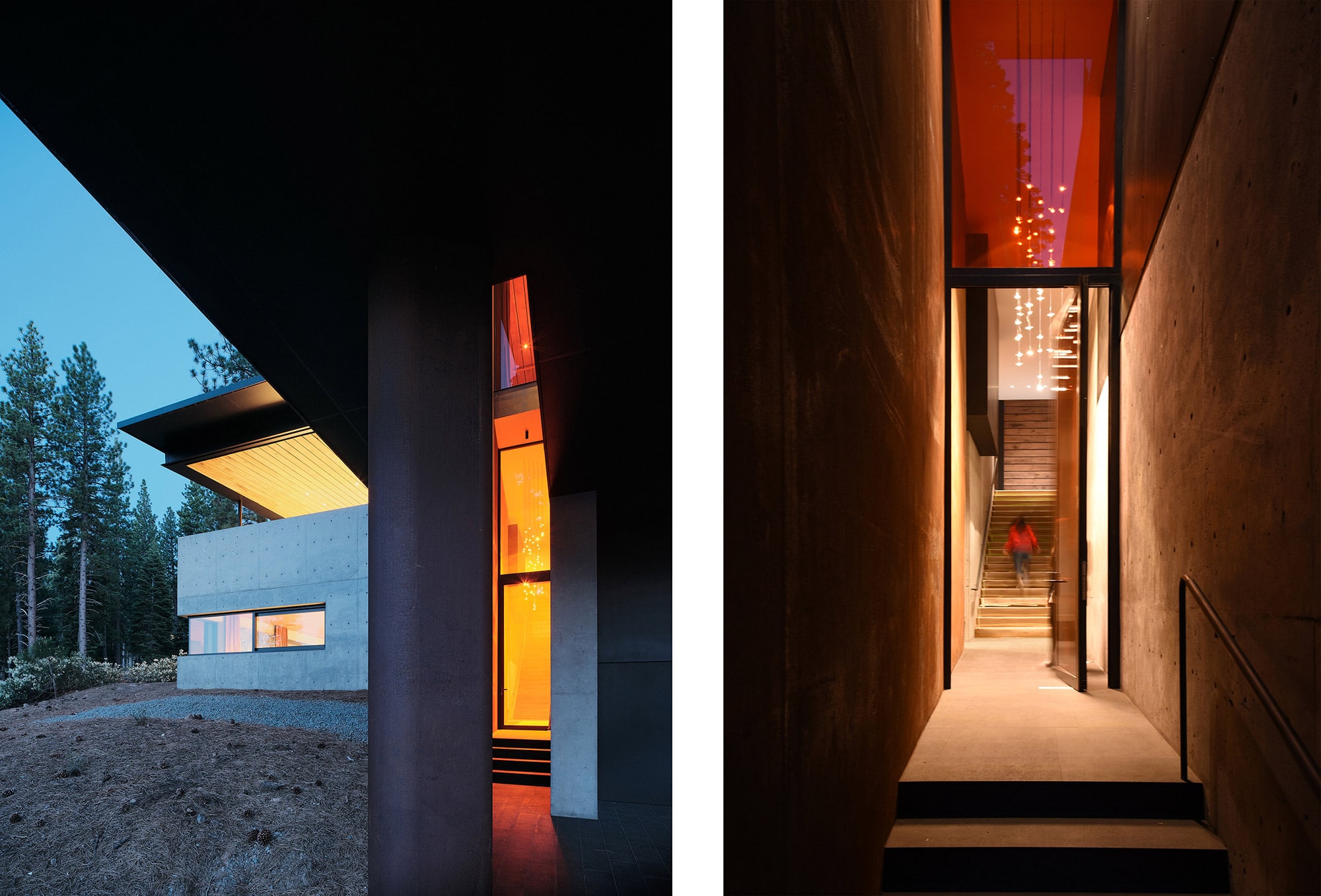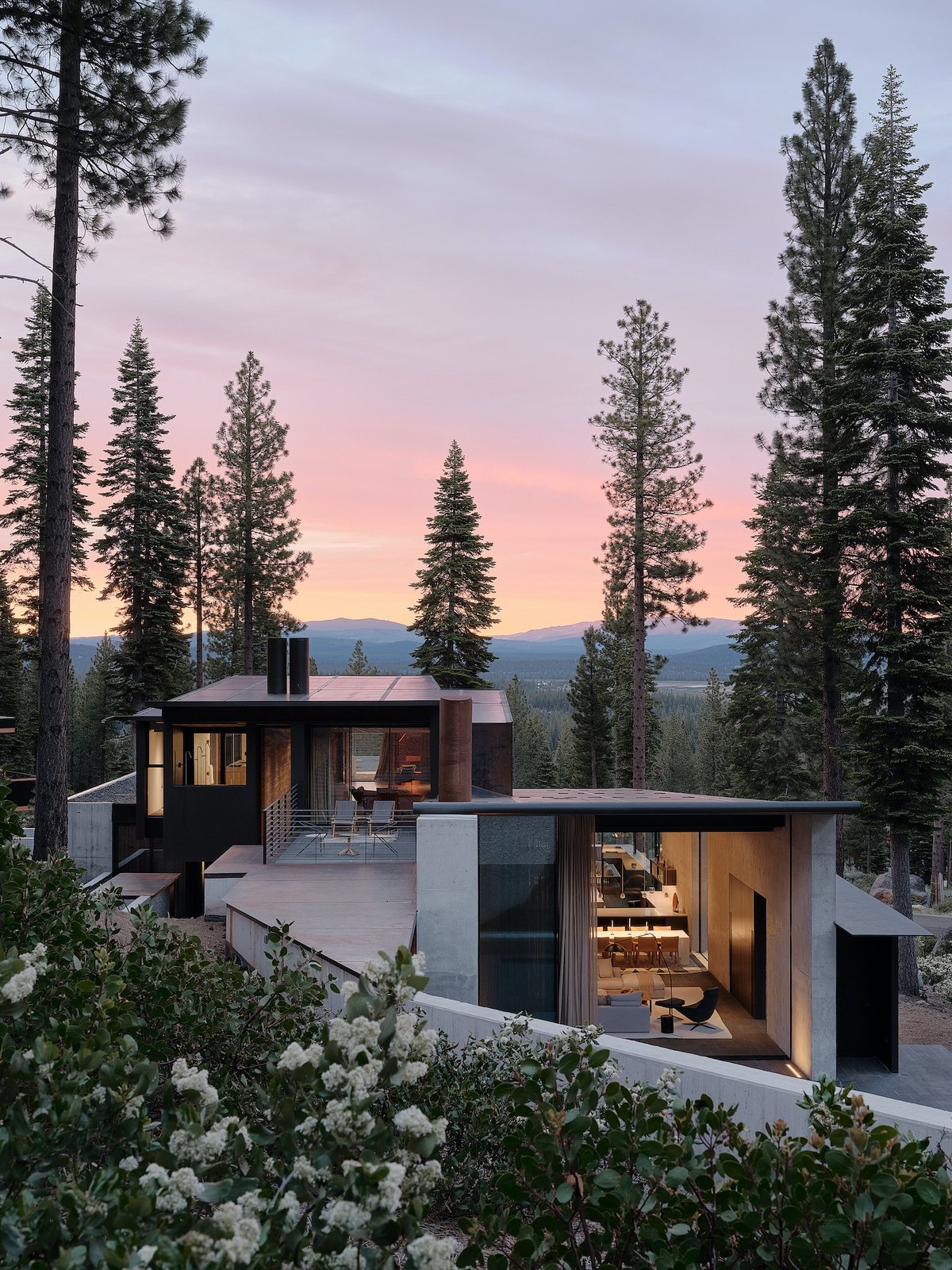 The standout feature of this property isn't the insulated walls, high ceilings, ample opportunity for natural lighting, seamless integration of indoor/outdoor, or even its superb use of space (as you will soon experience firsthand) – it's the extremely close proximity to a ski run.
---
---
As per the official Faulkner Architects site:
To the East, a cleared ski access adjoining the site informed the way the plan is built into the slope: a narrow slot within the house's massing mirrors the continuous space of the ski run. This slot connects independently zoned territories with various levels of privacy within the house as a whole.
In other words, you could conceivably ski right into the main house.
Check it out below.