The Gold Coast, with its silicon housewives, unregistered massage parlours, and post-high school debauchery, gets a bad rap. But every so often, a glimmer of something breaks through and plays right into the gaudy stereotype. This $40 $45 million mansion situated at 26-32 Knightsbridge Parade East, however, is far from a glimmer – it's a blinding supernova.
With design cues that draw inspiration from what I can only assume is a combination of Scarface, bastardised Grecian antiquity, and the wet dreams of every single flog who's been to Ibiza once – it almost defies belief that anyone would actually want to live here. As in with their family, to build a life, watch those quiet afternoons pass by, etc.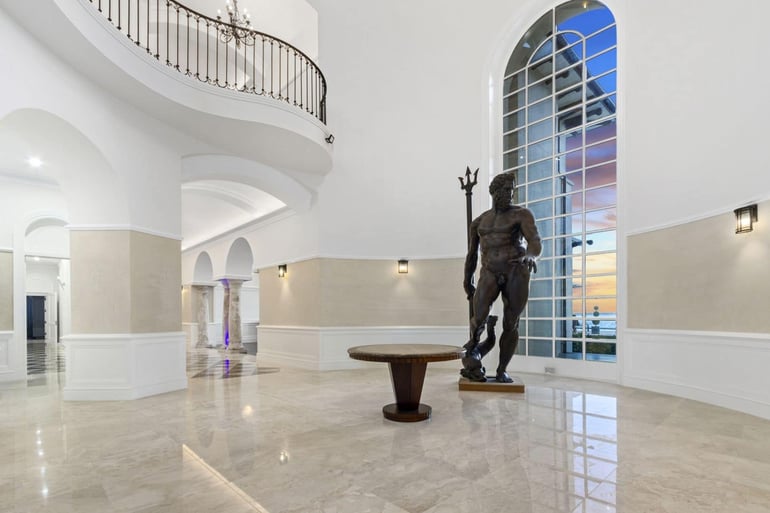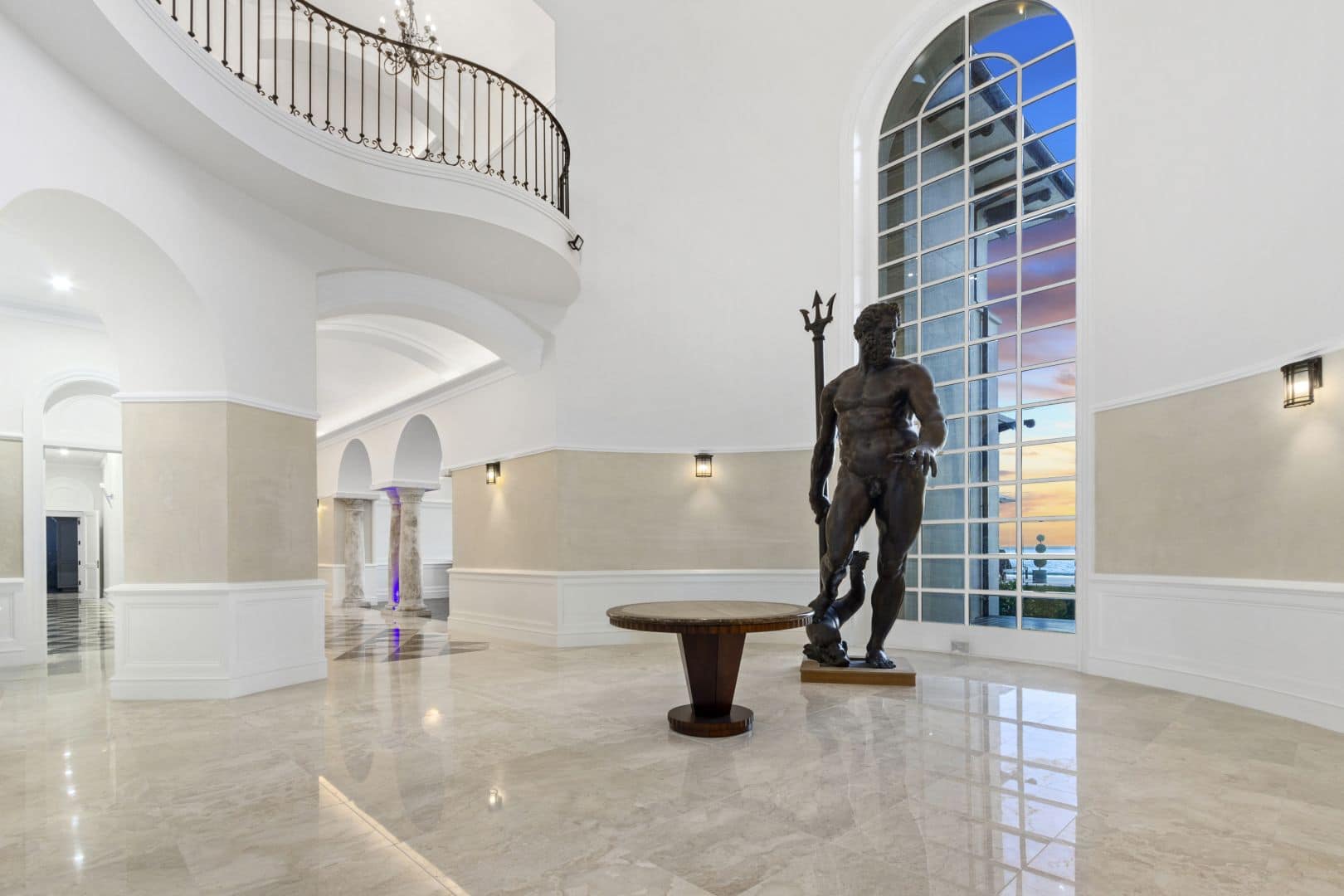 If Vegas is a two-night town, this is a two-night stay at best. The first six hours would be spent attempting to get cosy, invariably failing, perhaps dipping a toe into the pool, before realising you can't possibly run away from yourself – not even here. The remaining forty-two hours would be spent trying to find your way out of this lurid and over-the-top labyrinth.
Spread across 4,254 square metres with 106 metres of sheltered waterfrontage that could "… easily accommodate two 90+ foot vessels…", if nothing else, this estate has a whole lot of space and a whole lot of symmetry going on for it.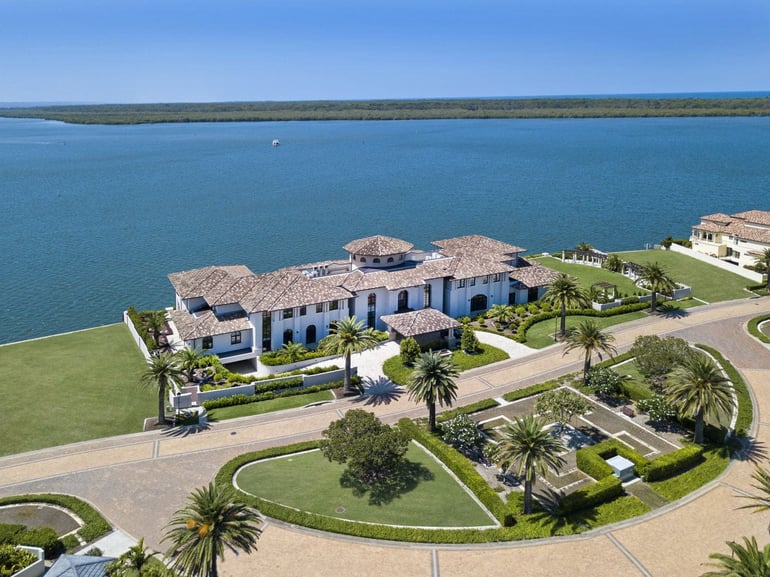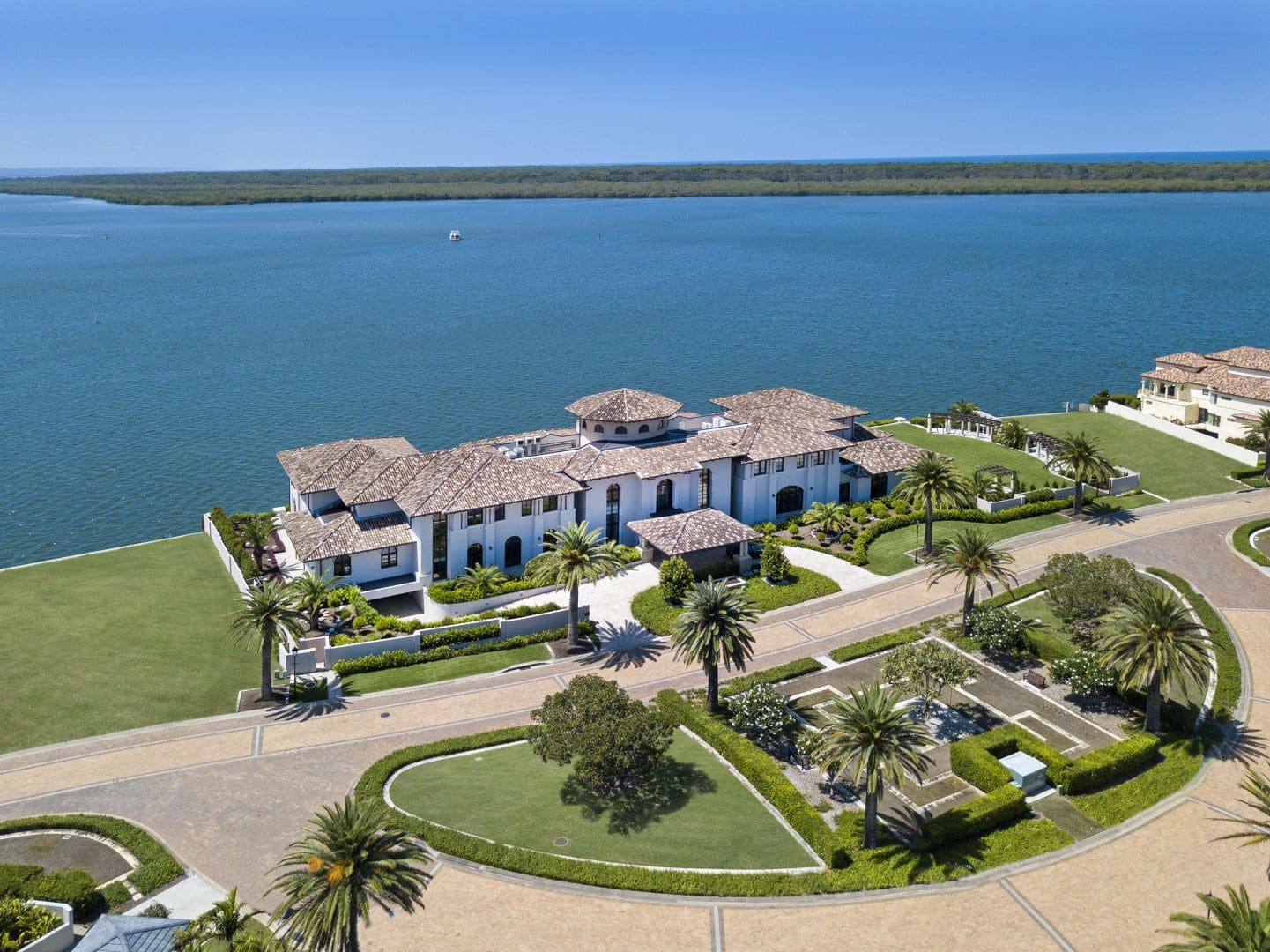 Inside this wildly confronting mis-en-scene, you'll find:
A master suite accompanied by a his and hers bathhouse, with French doors opening onto a balcony overlooking the main focal point
6 "oversized" ensuite bedrooms with their own views of either the river or park
Several formal lounge and dining rooms
Hampton's-style kitchen
Turkish bathhouse
Master office suite
Personal library
Wine cellar
Pool
12 car garage
and Kone commercial-grade lift servicing all levels
Additionally, the roads are patrolled 24/7 for your complete protection. The threats being whatever the outside world may throw at you – disgruntled former spouses, debt collectors, blokes you mouthed off over the old PS4 chat – as well as the ever-dangerous idea of subtlety. Certainly can't have any of the latter wandering around these parts…
Check it out for yourself below.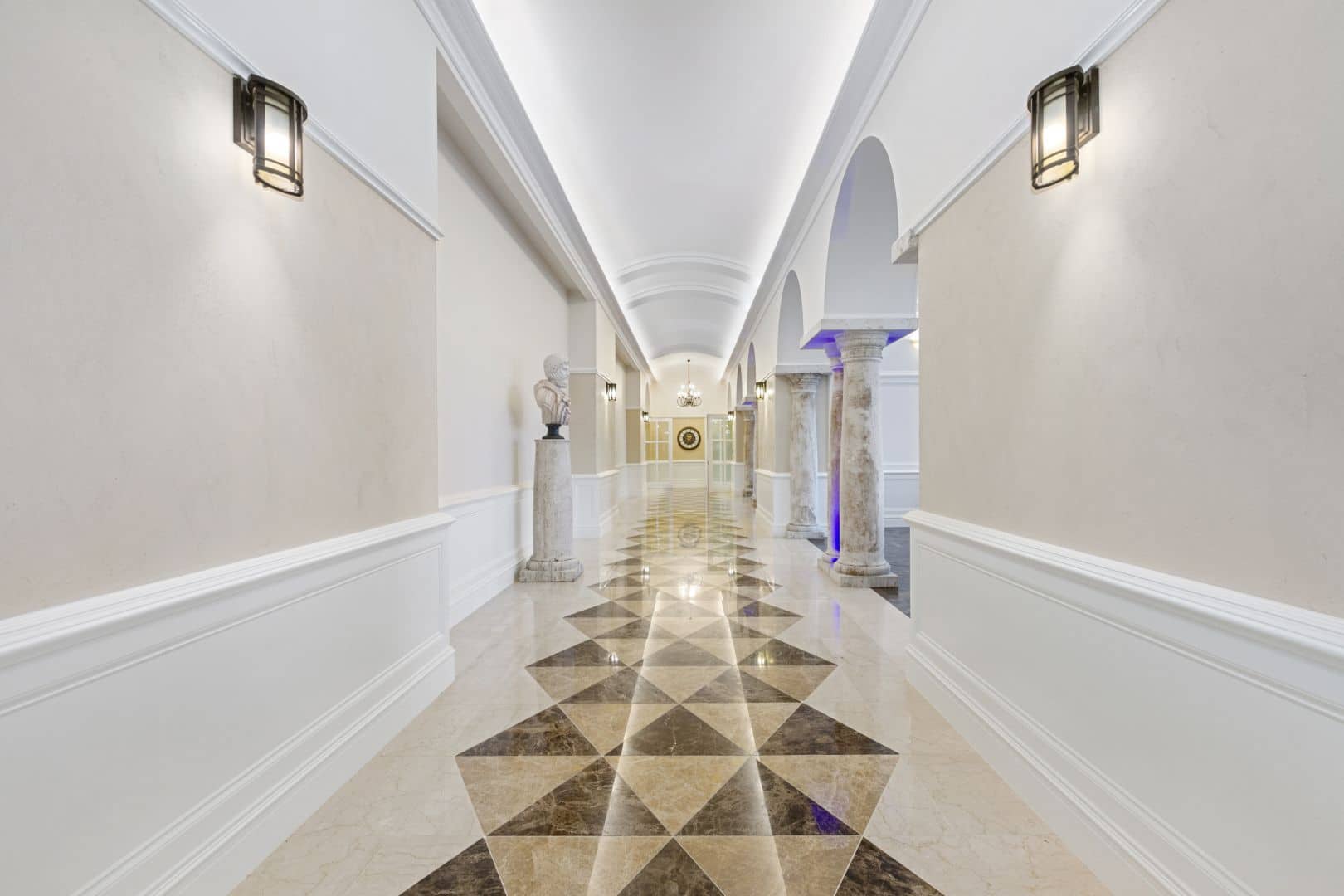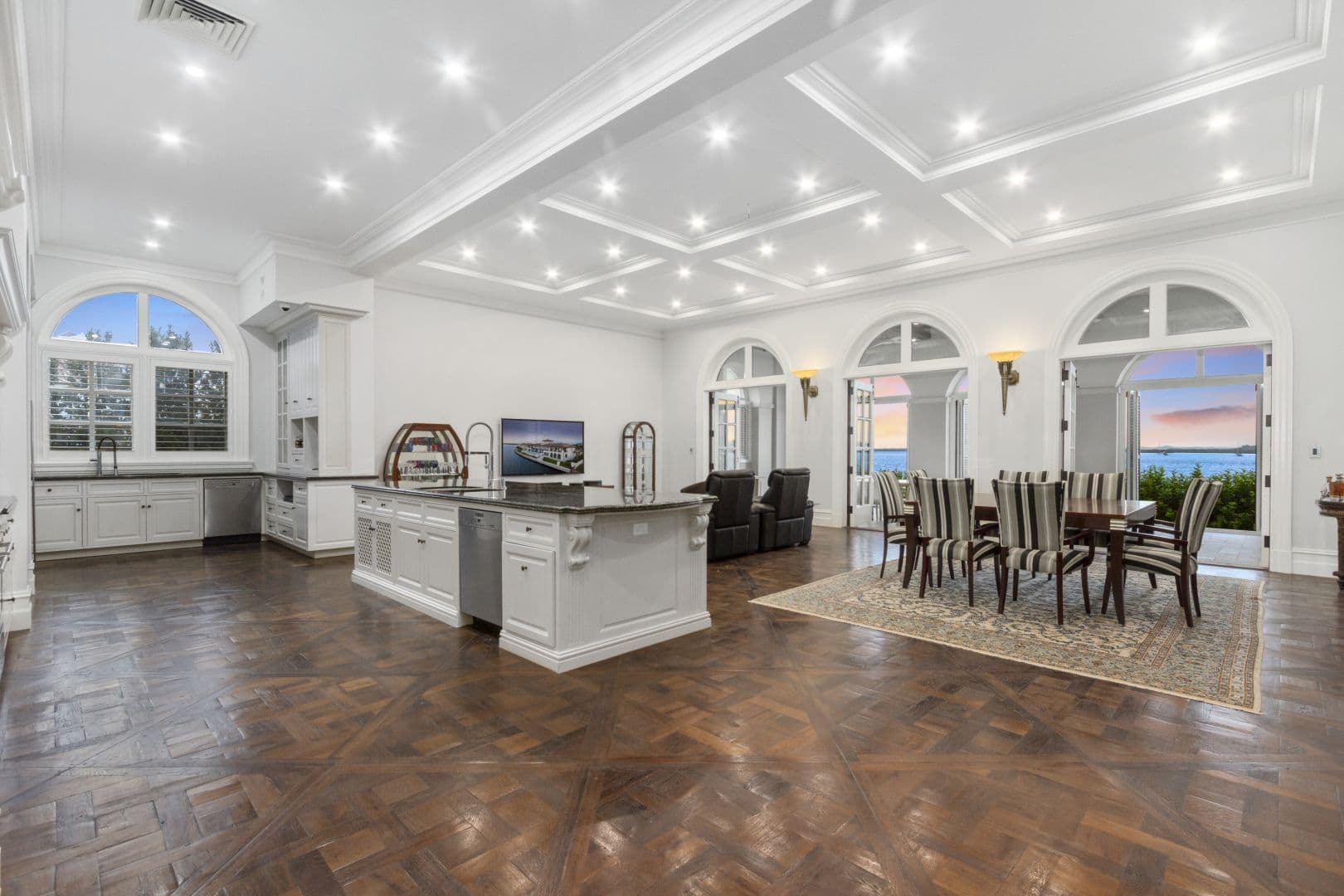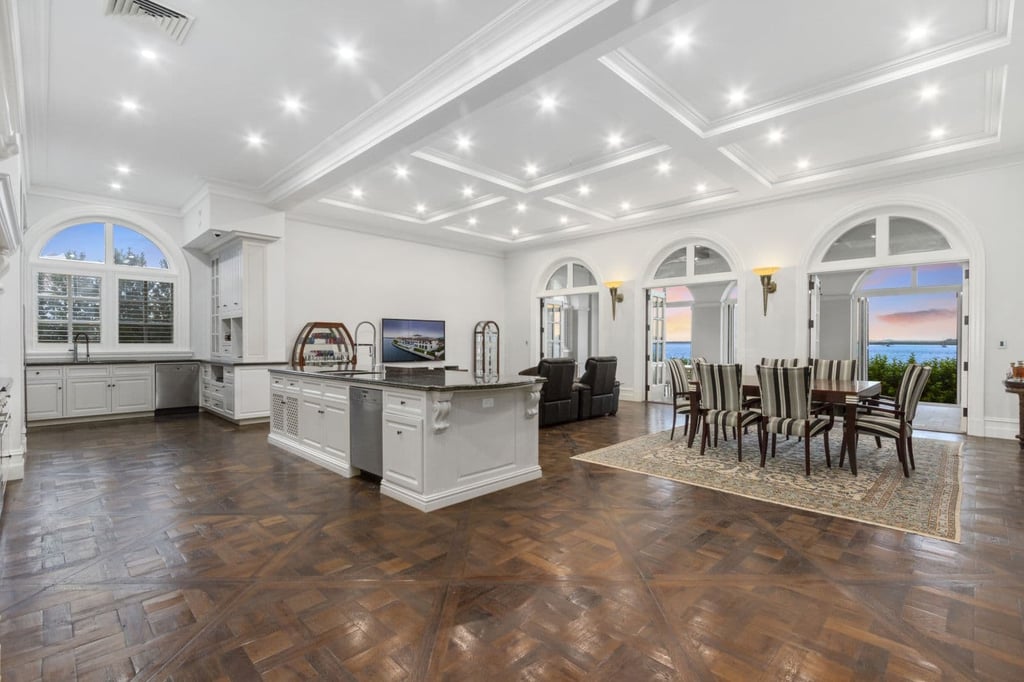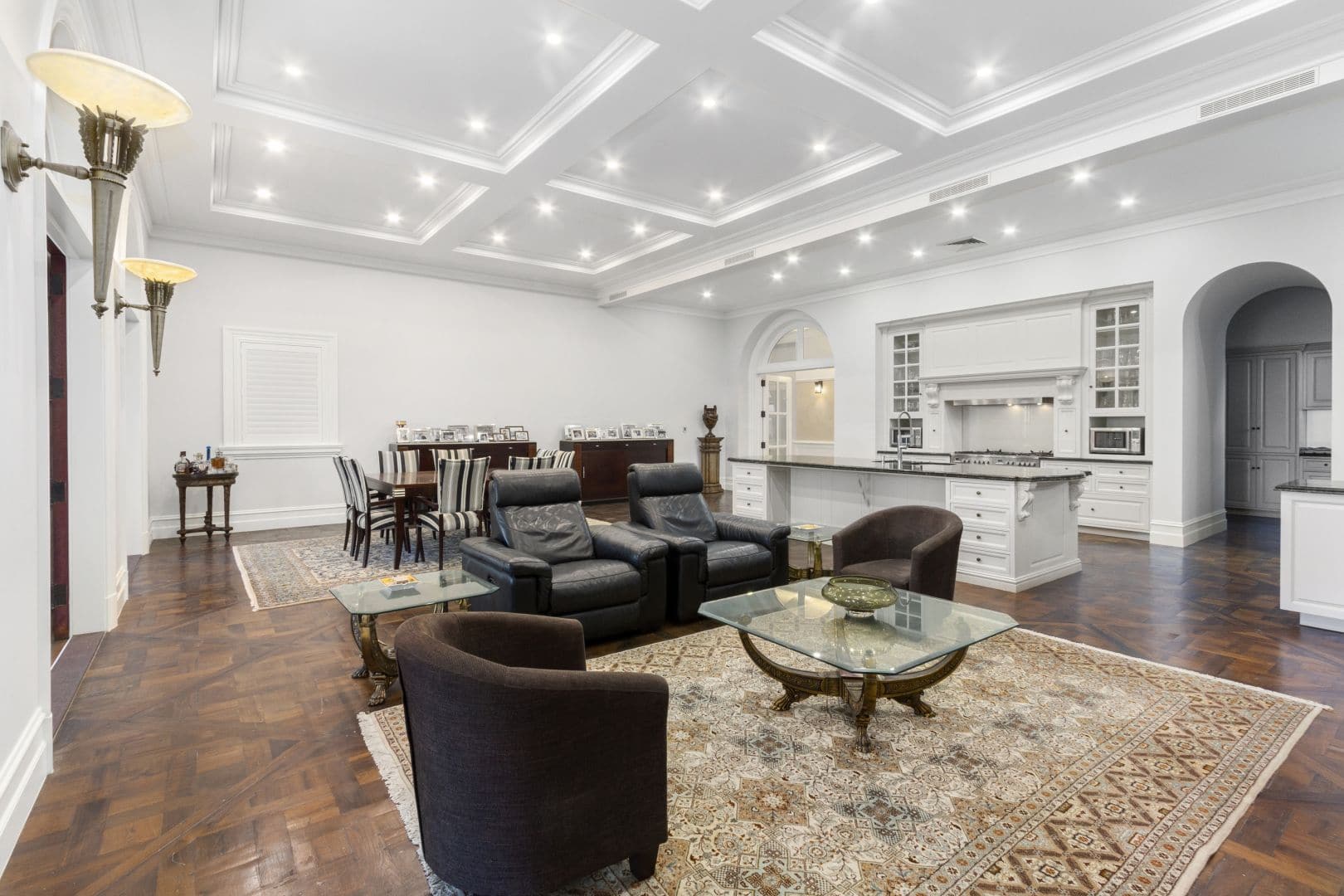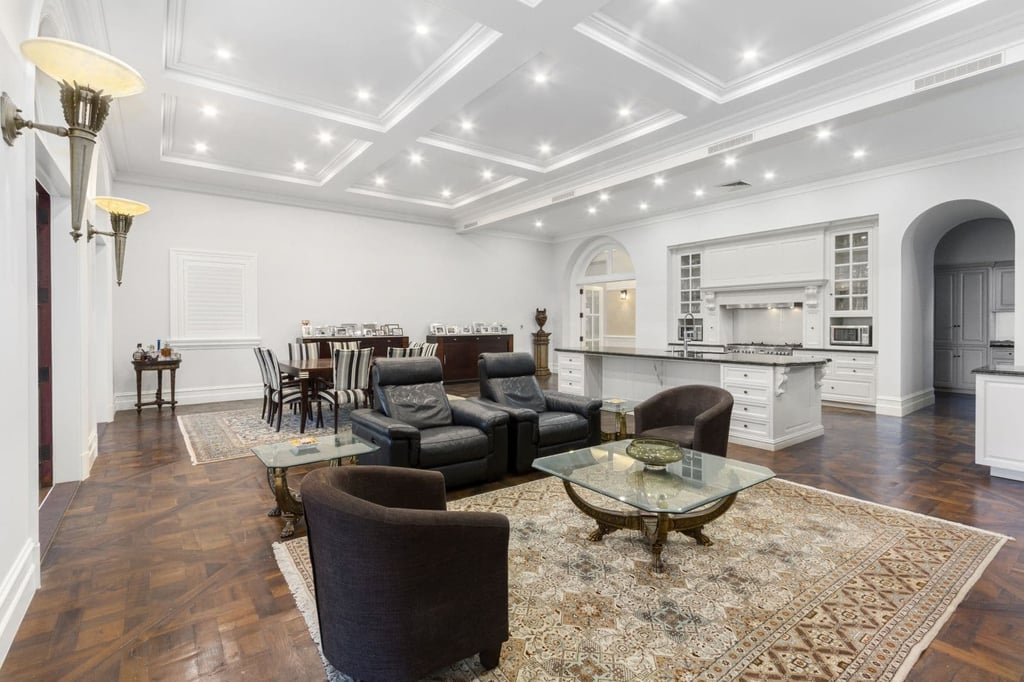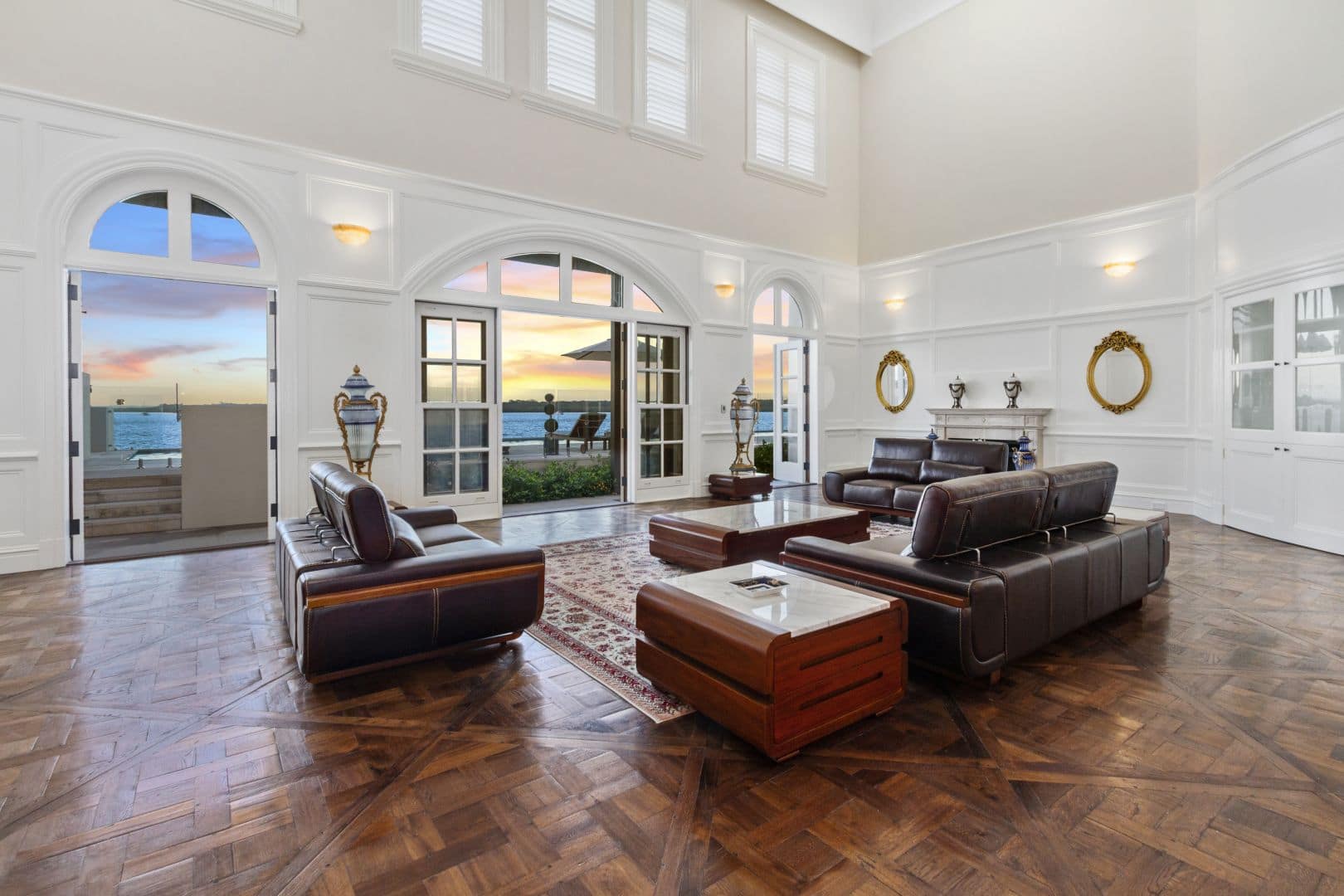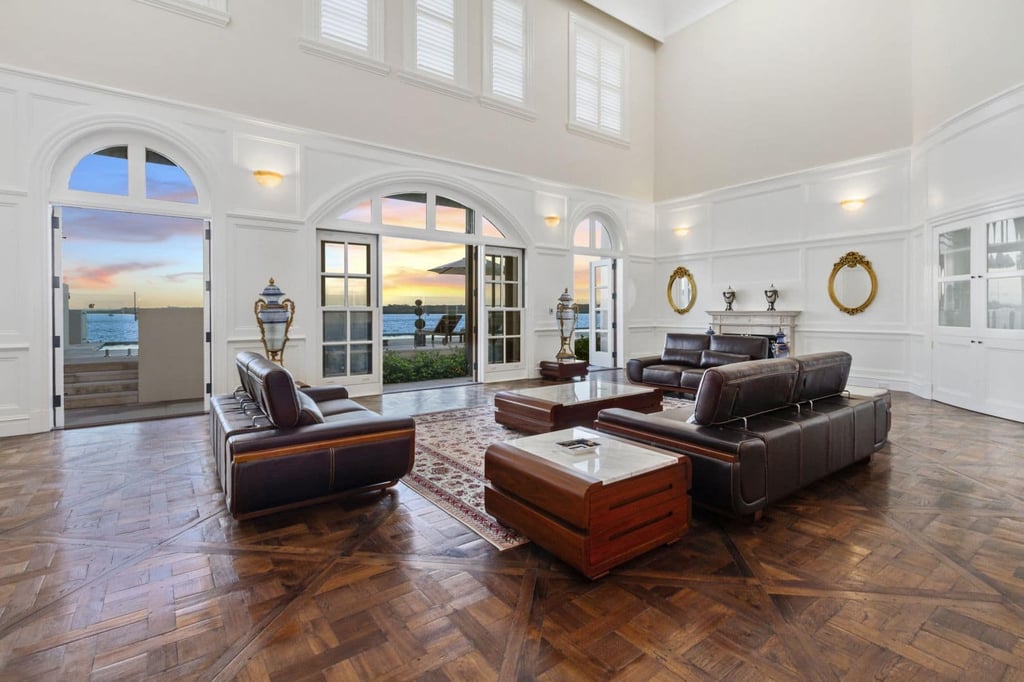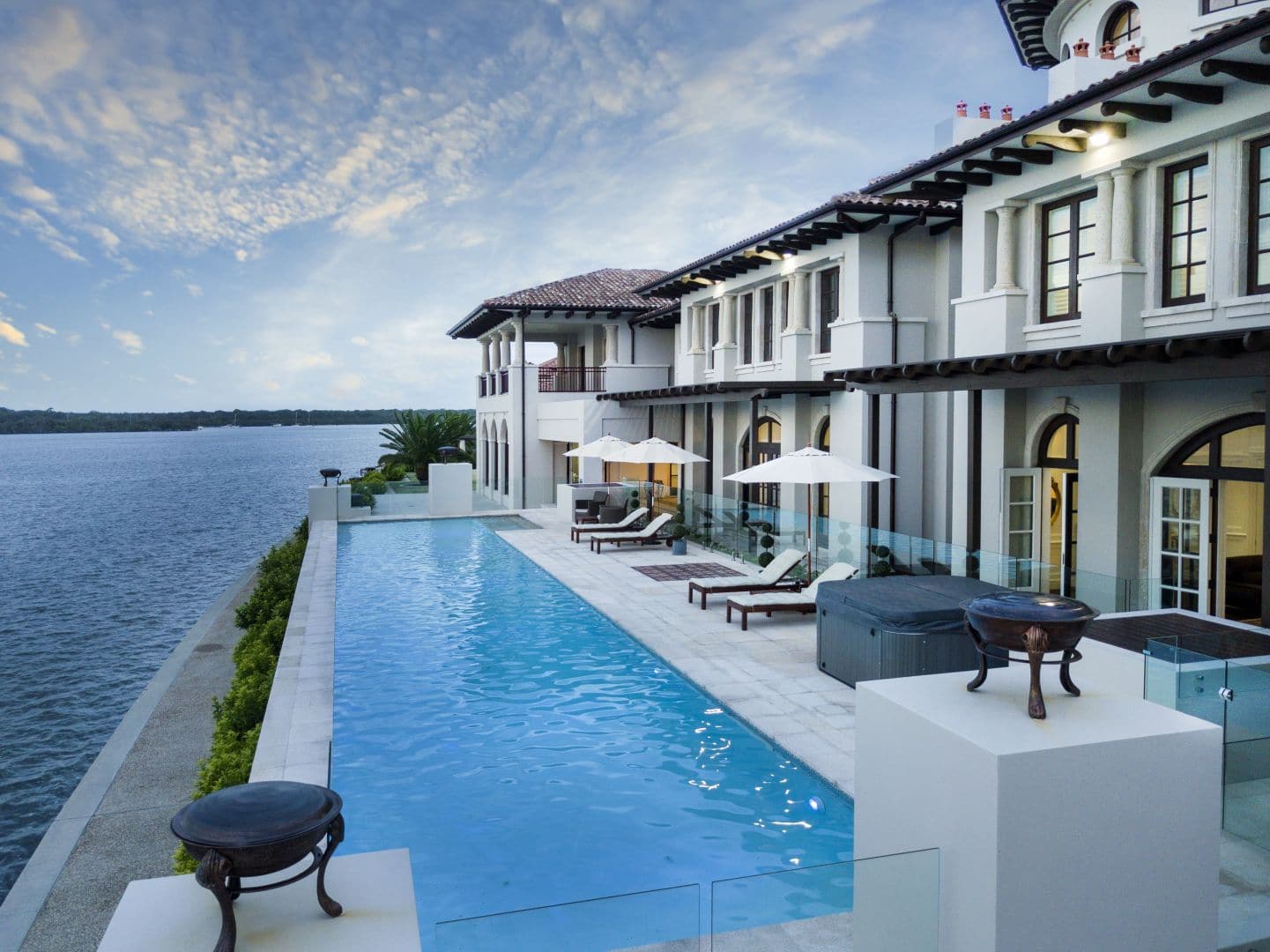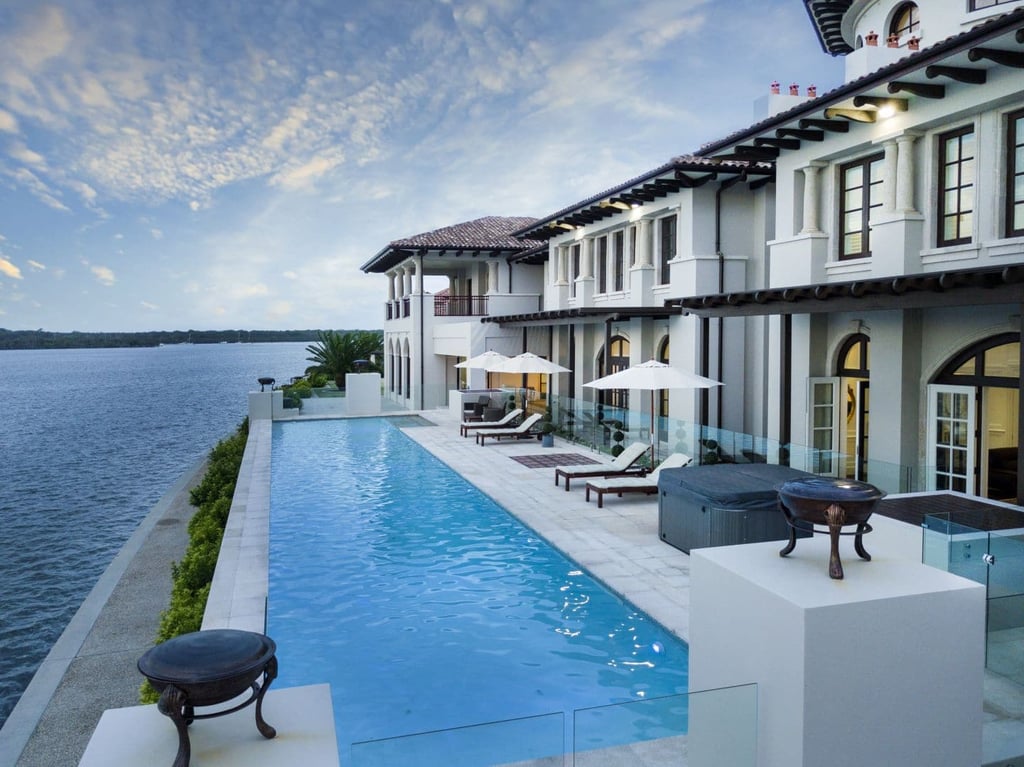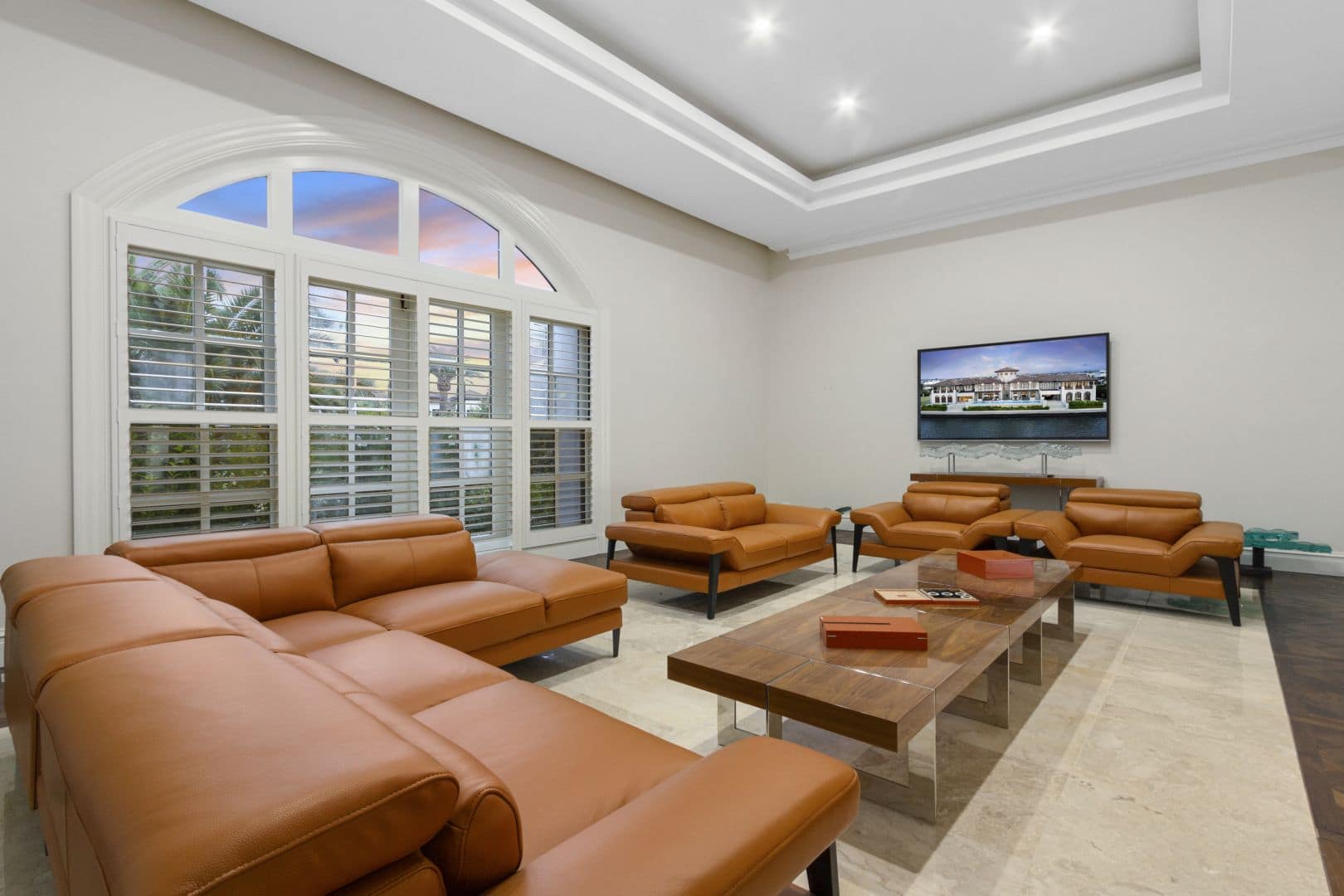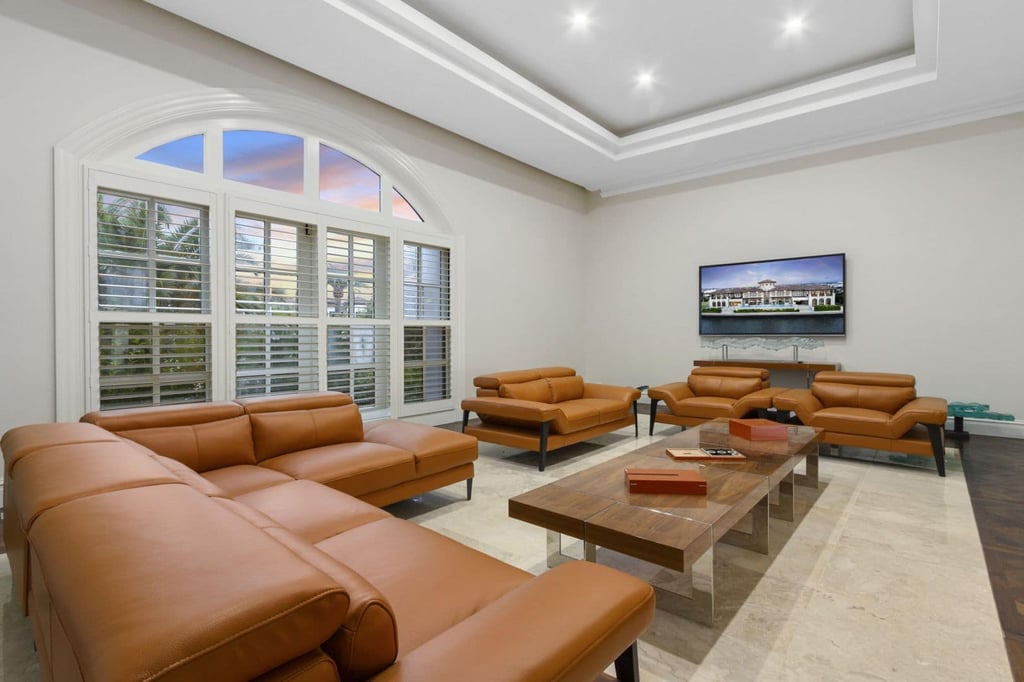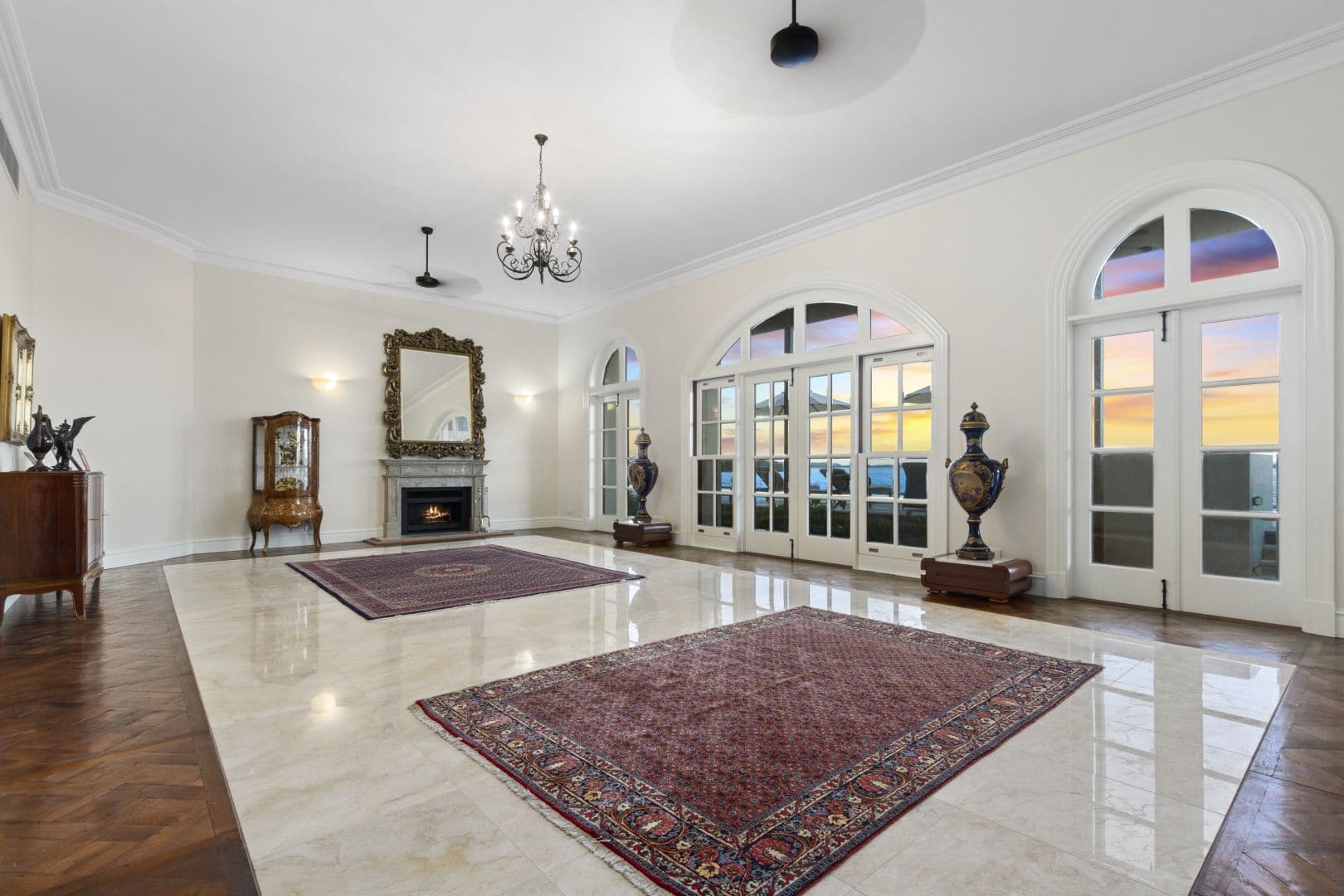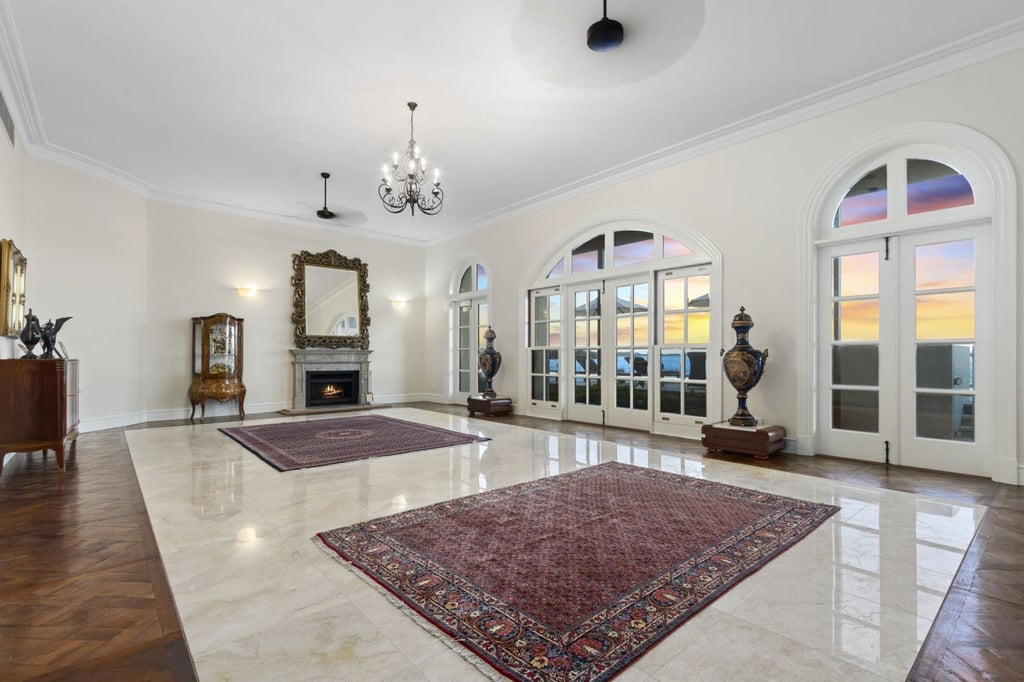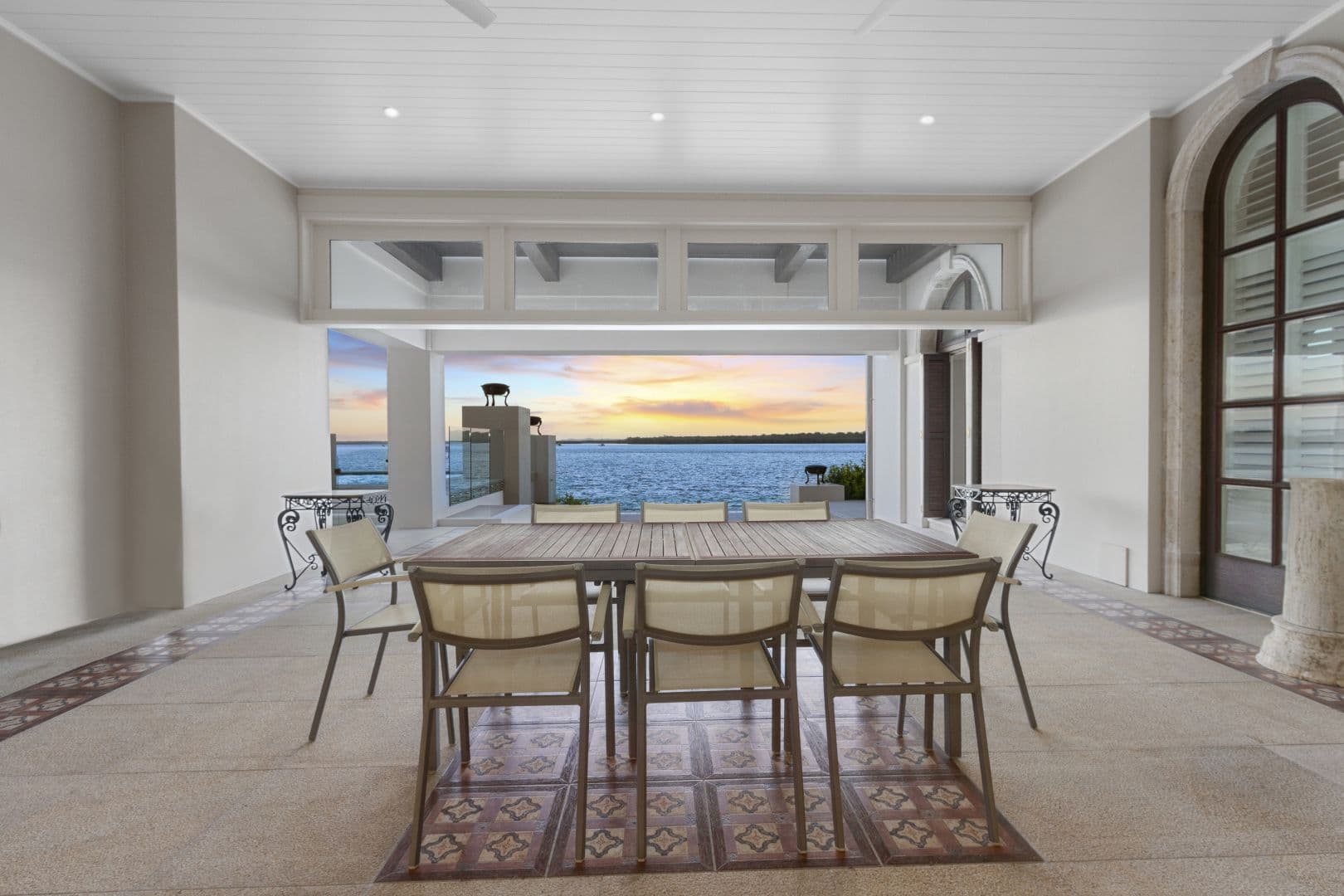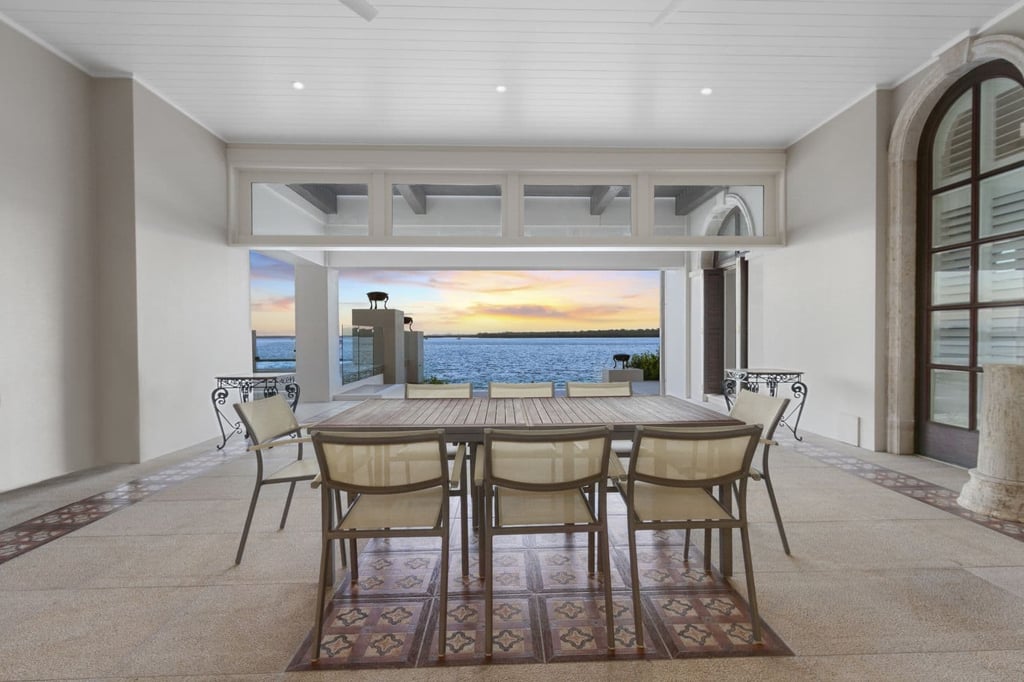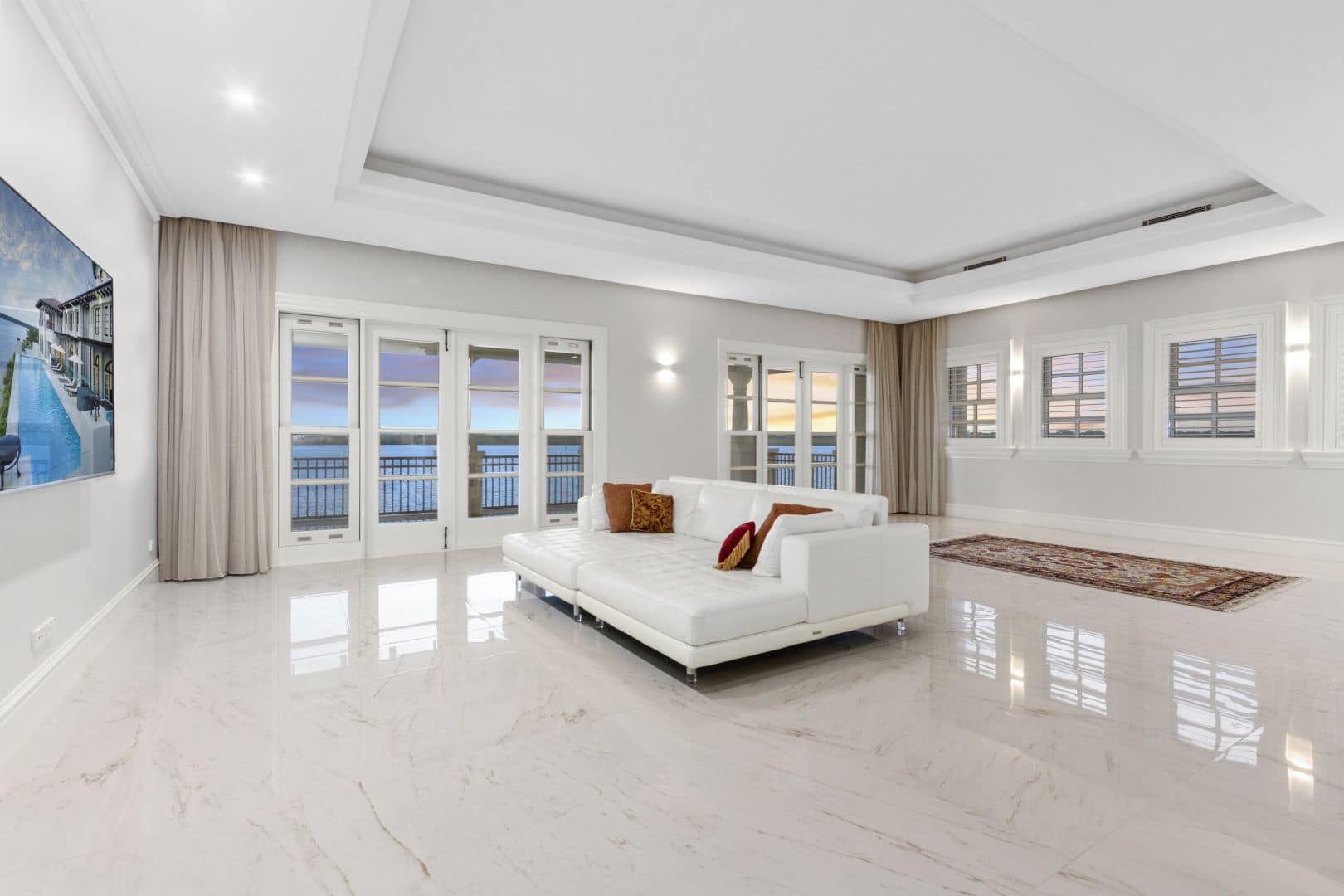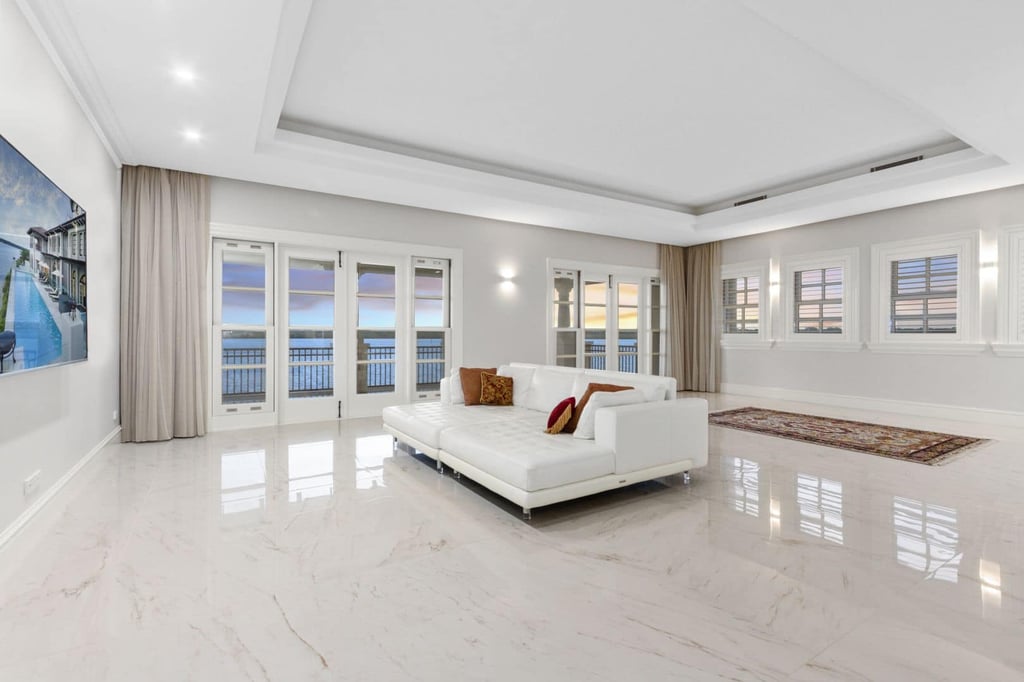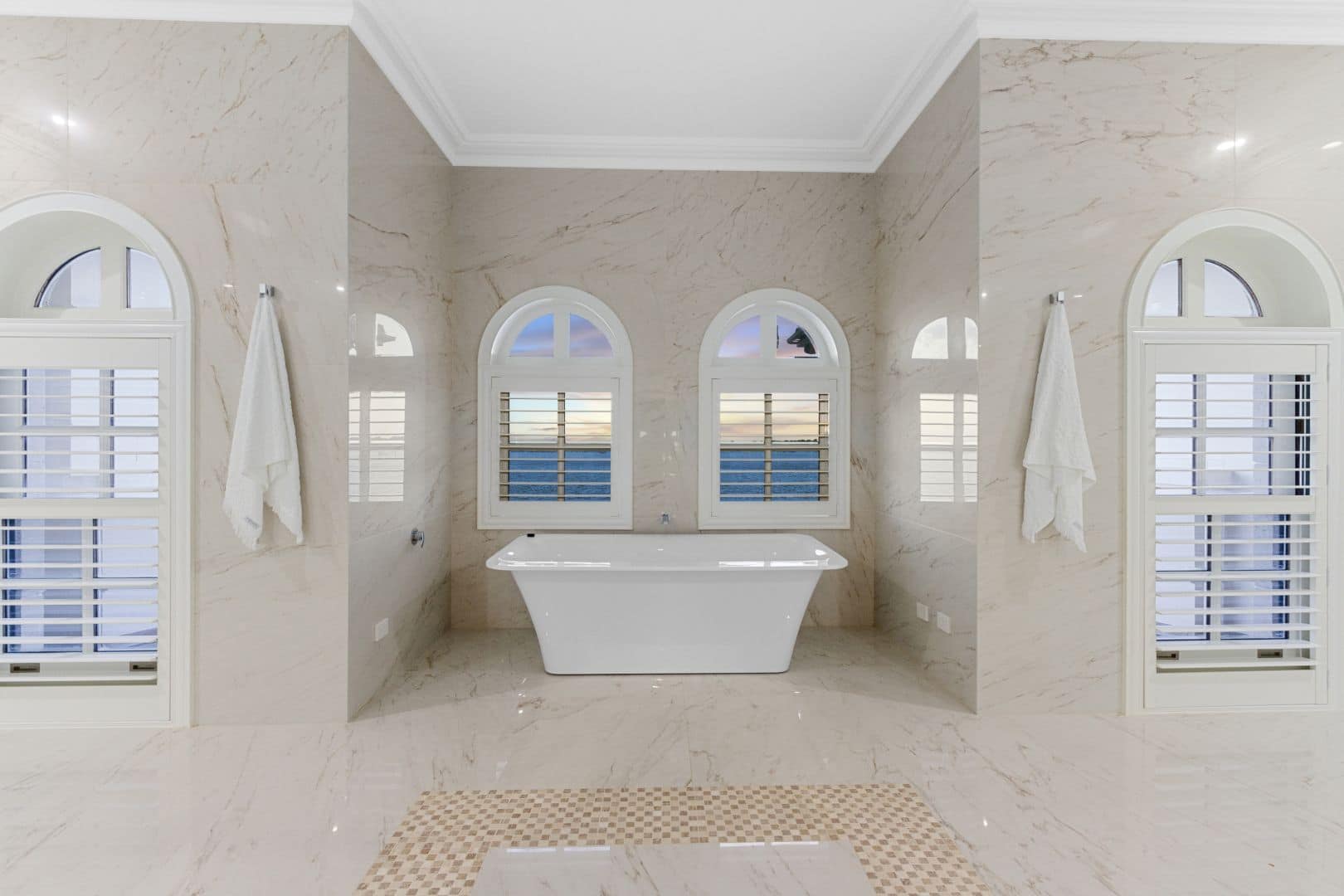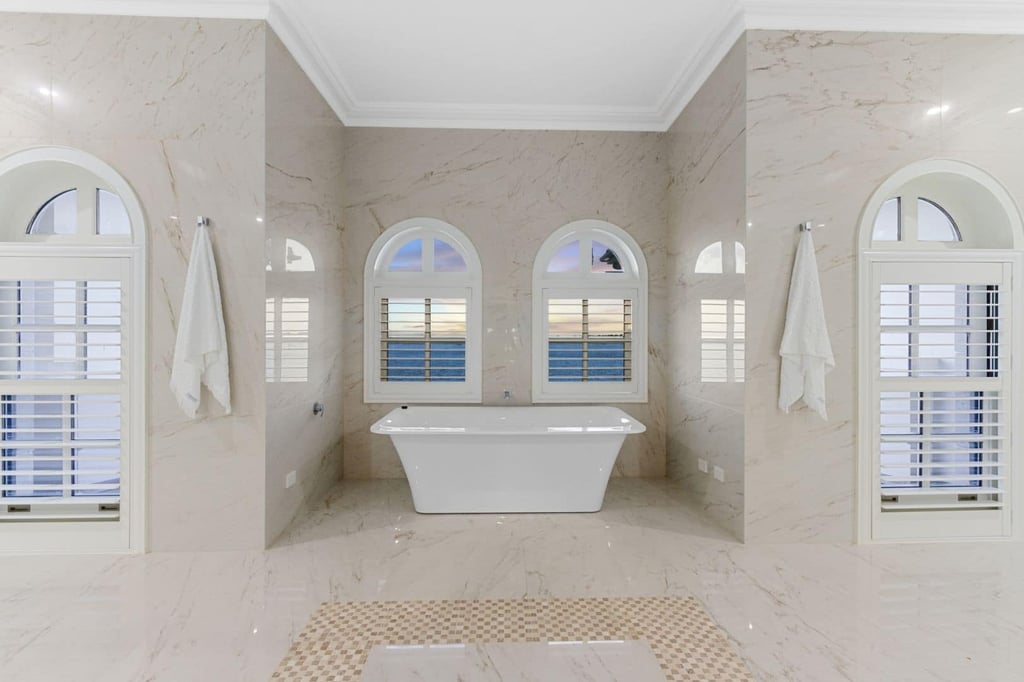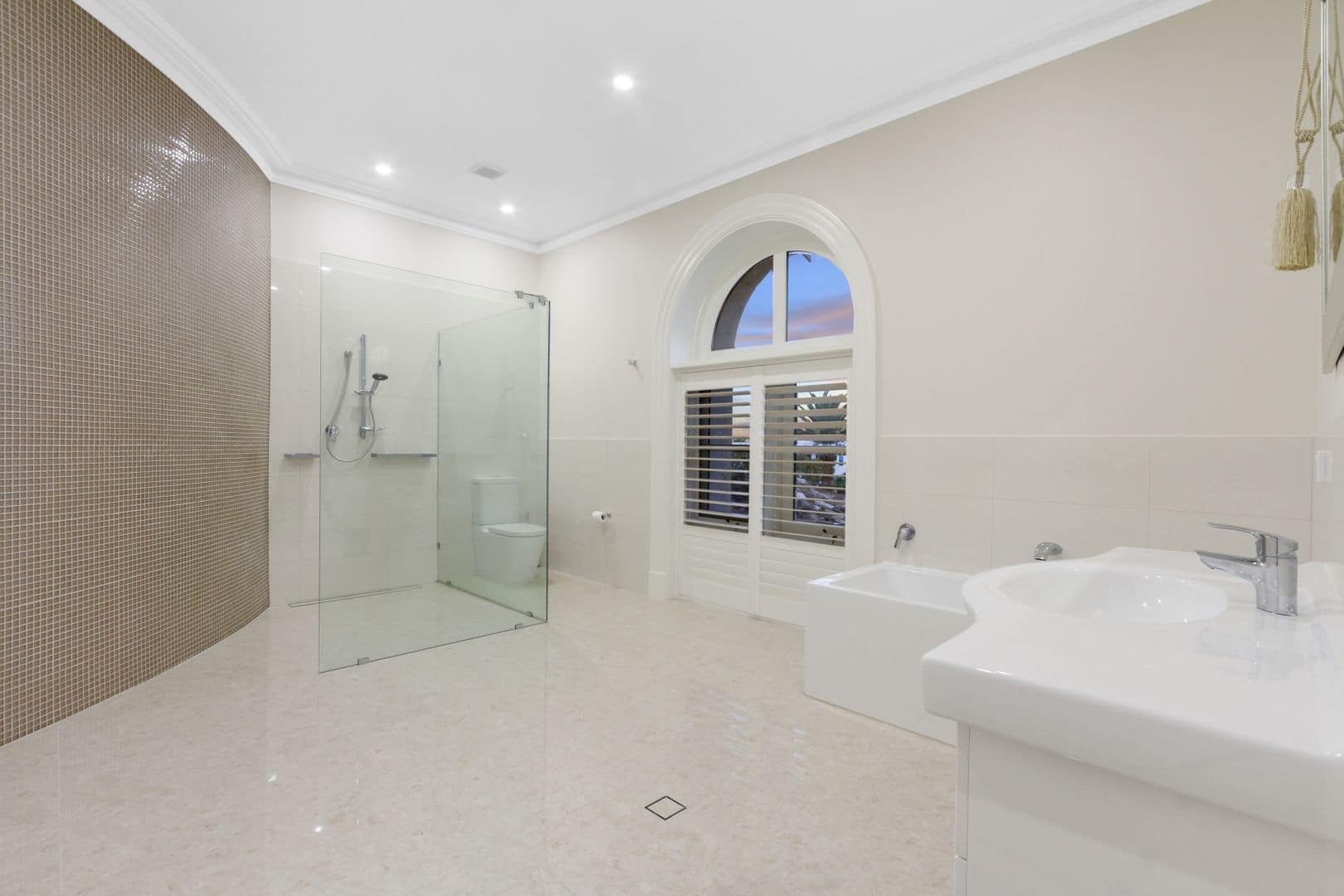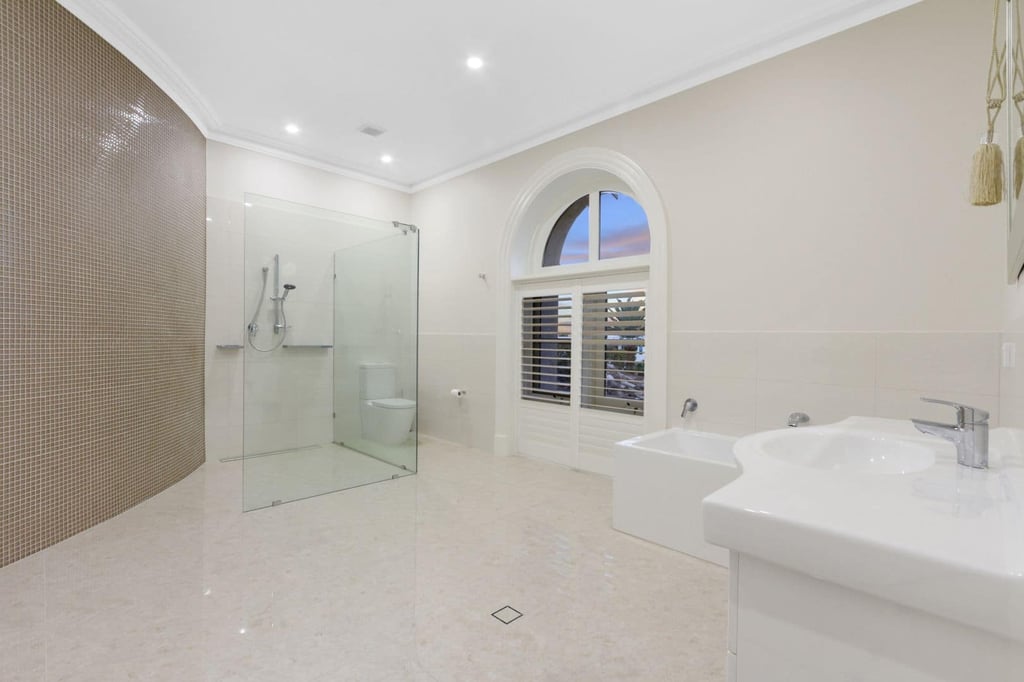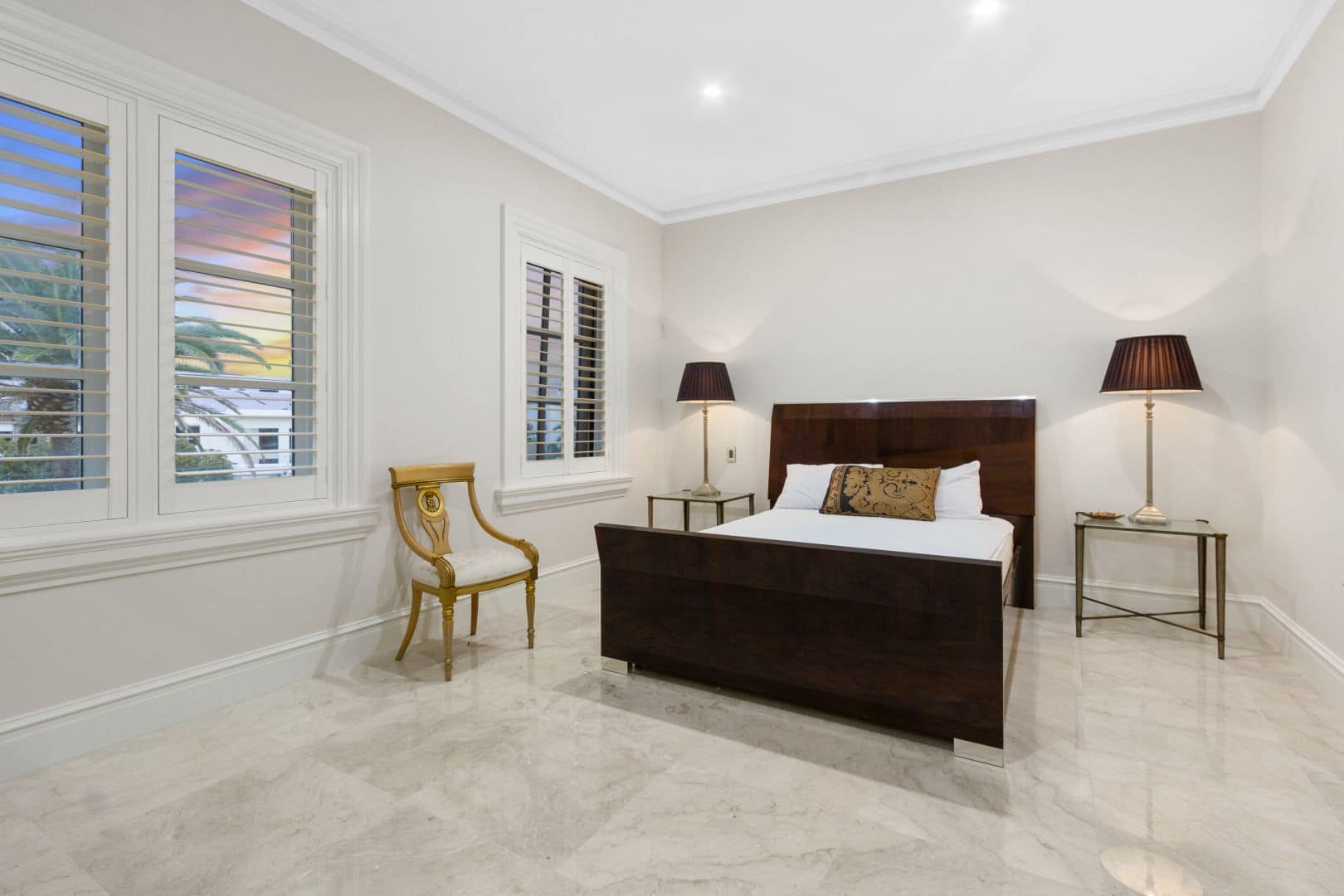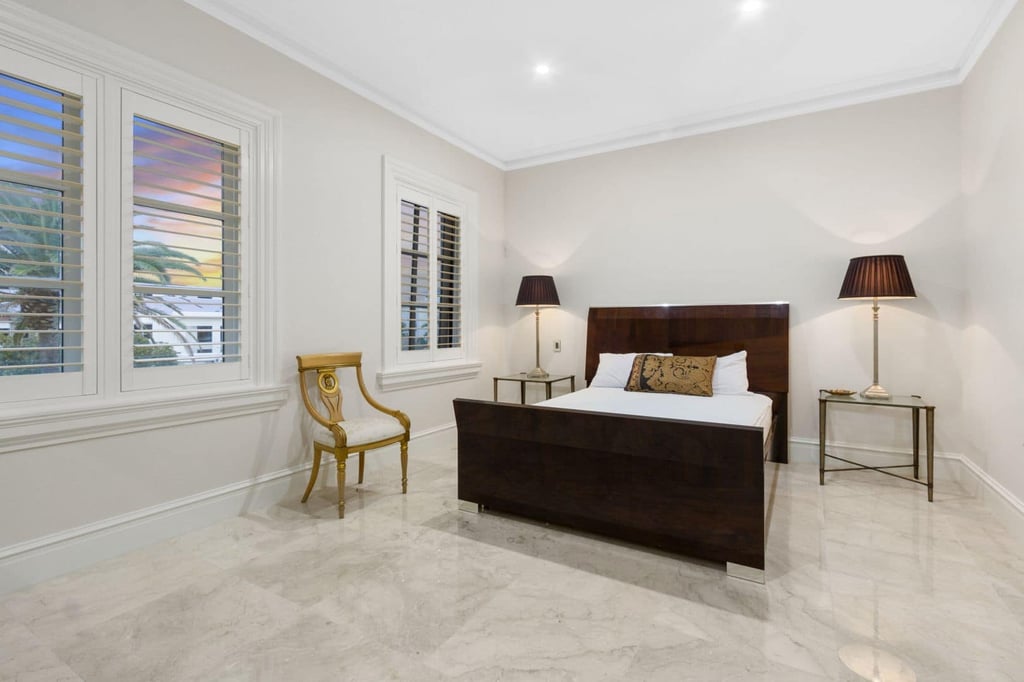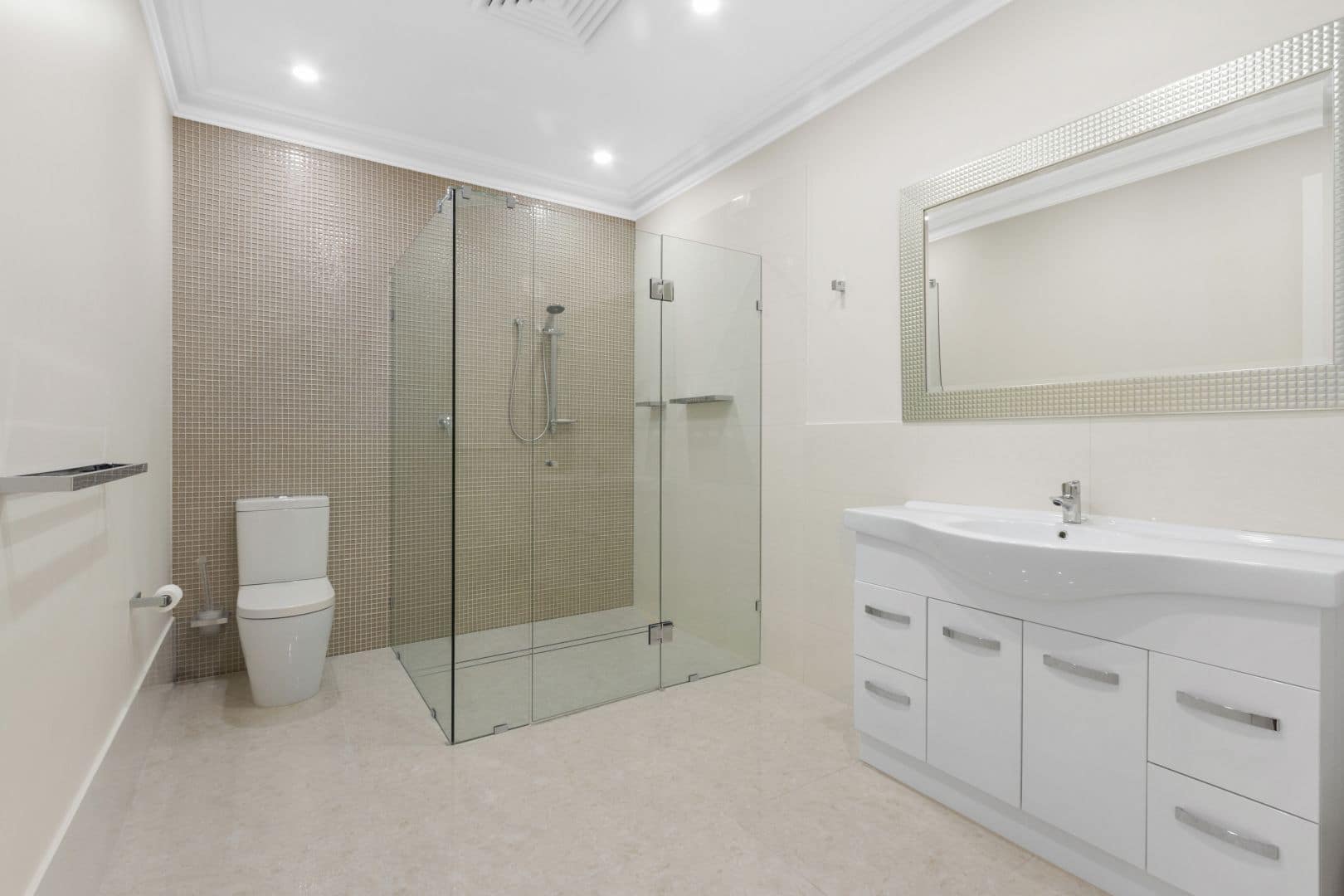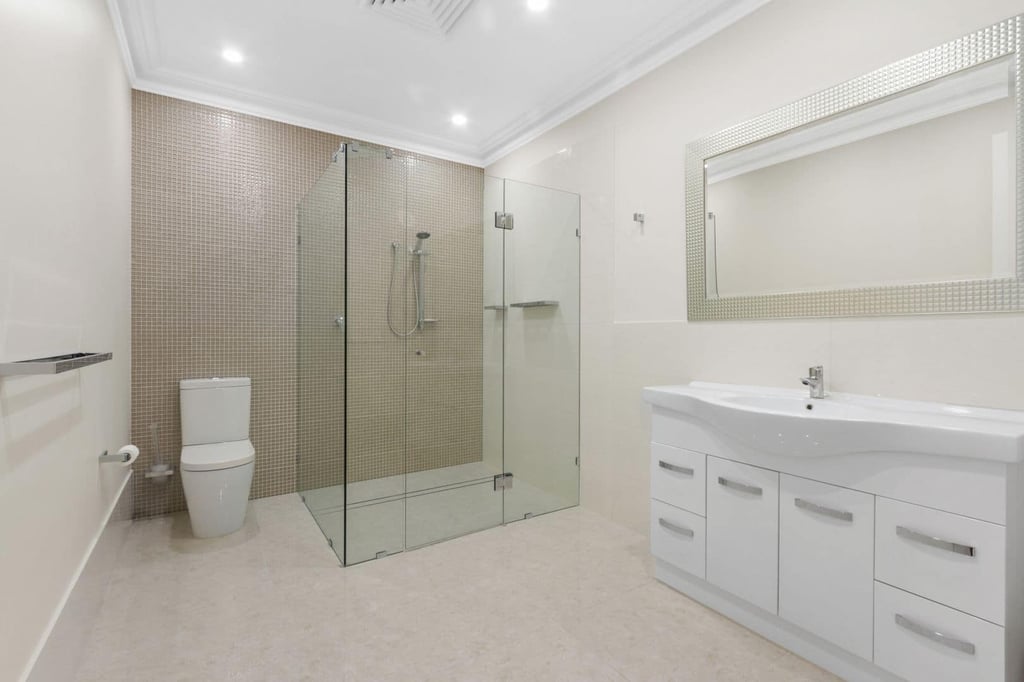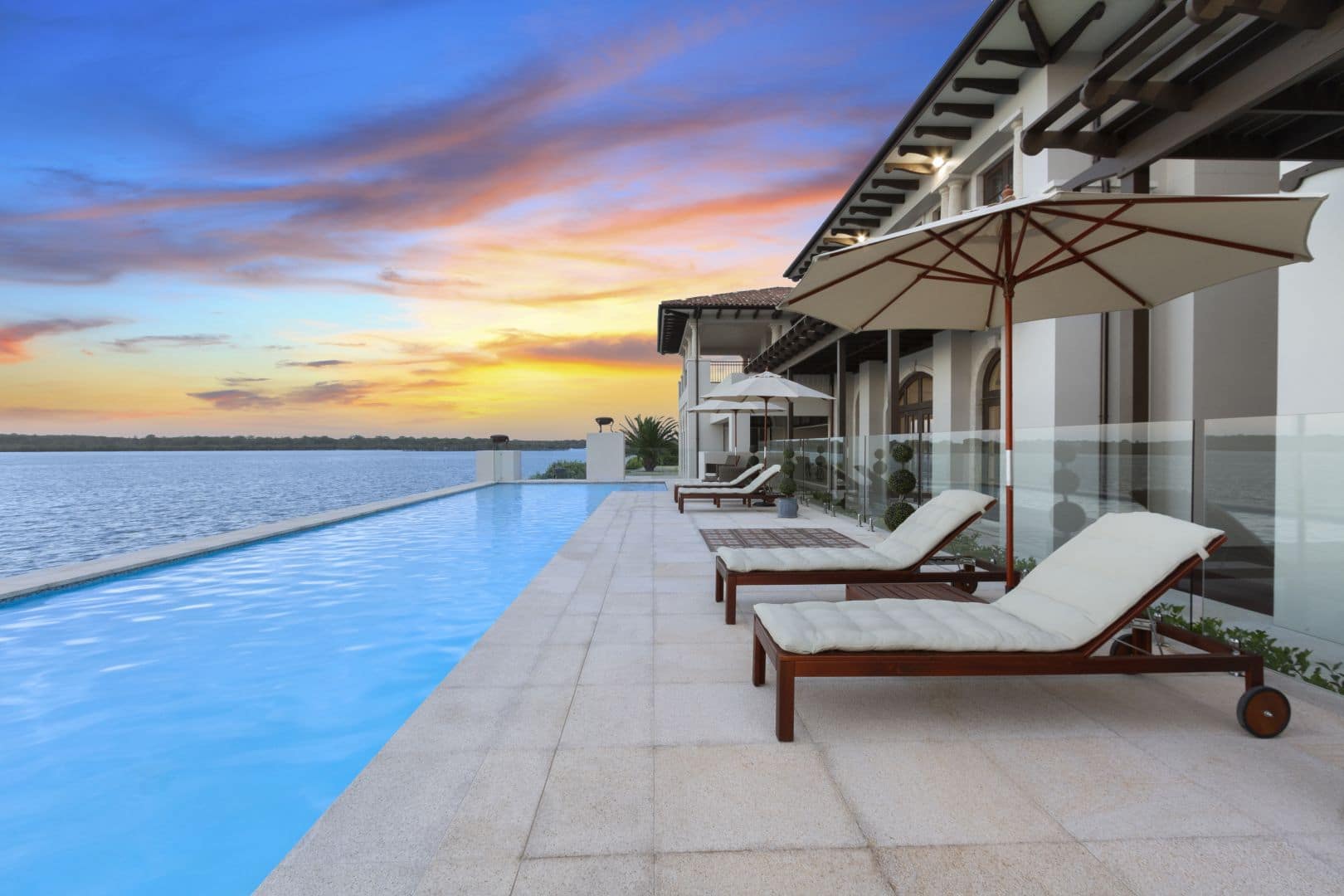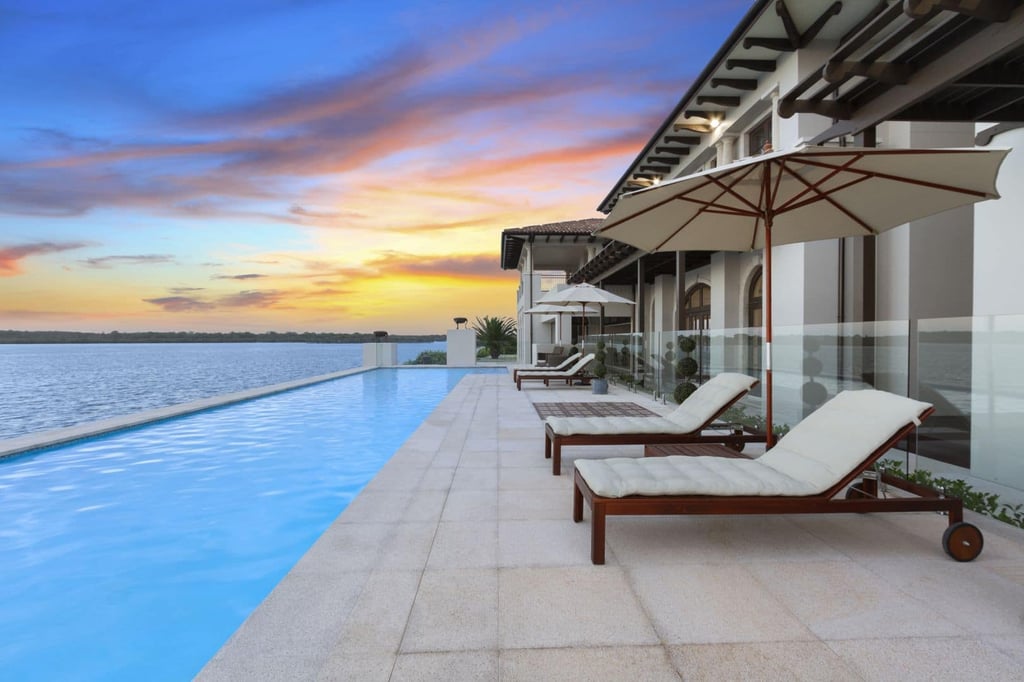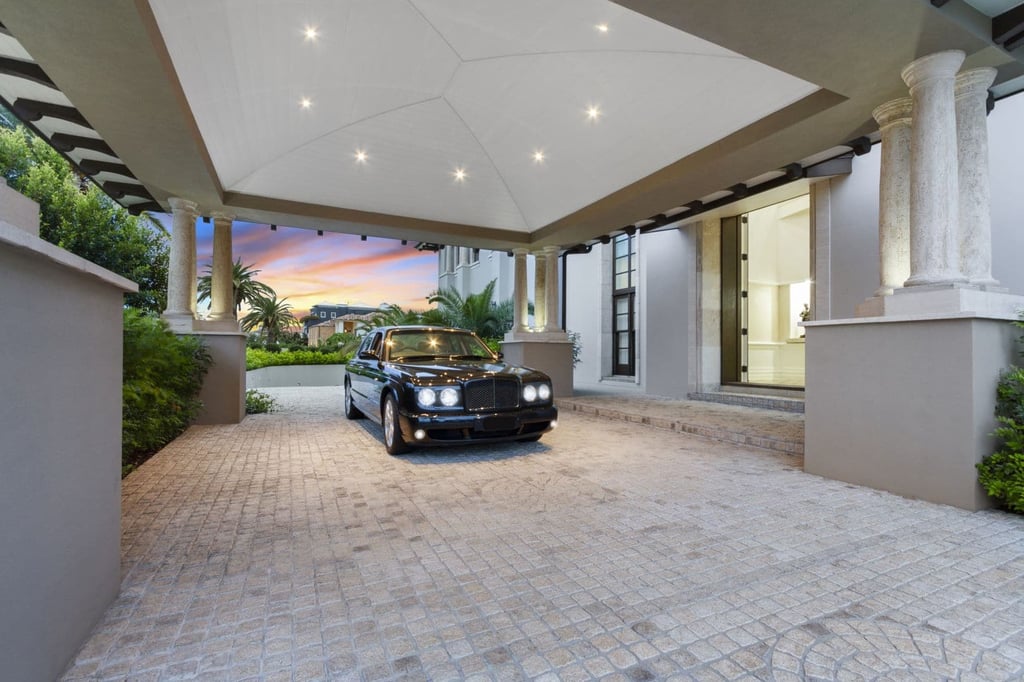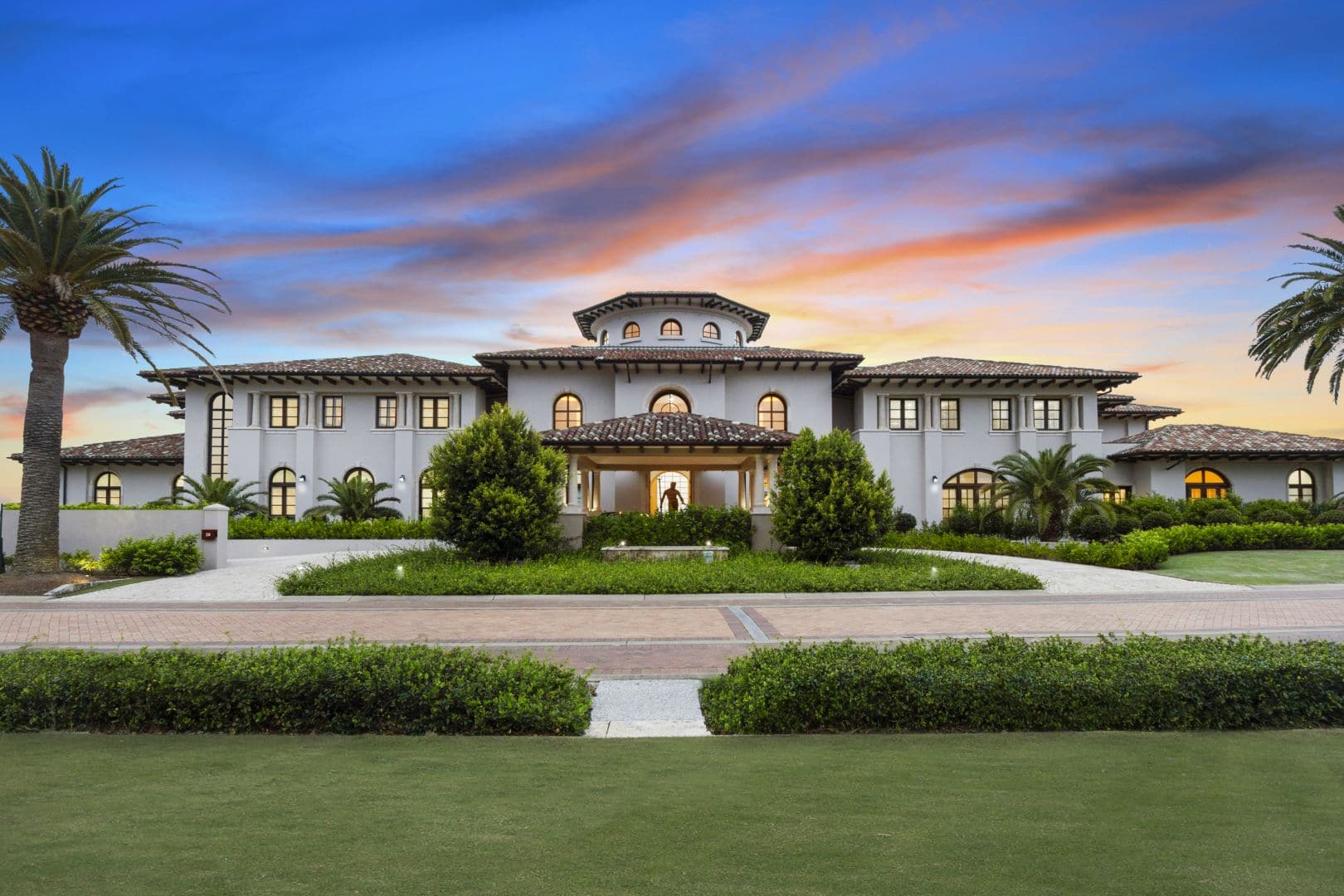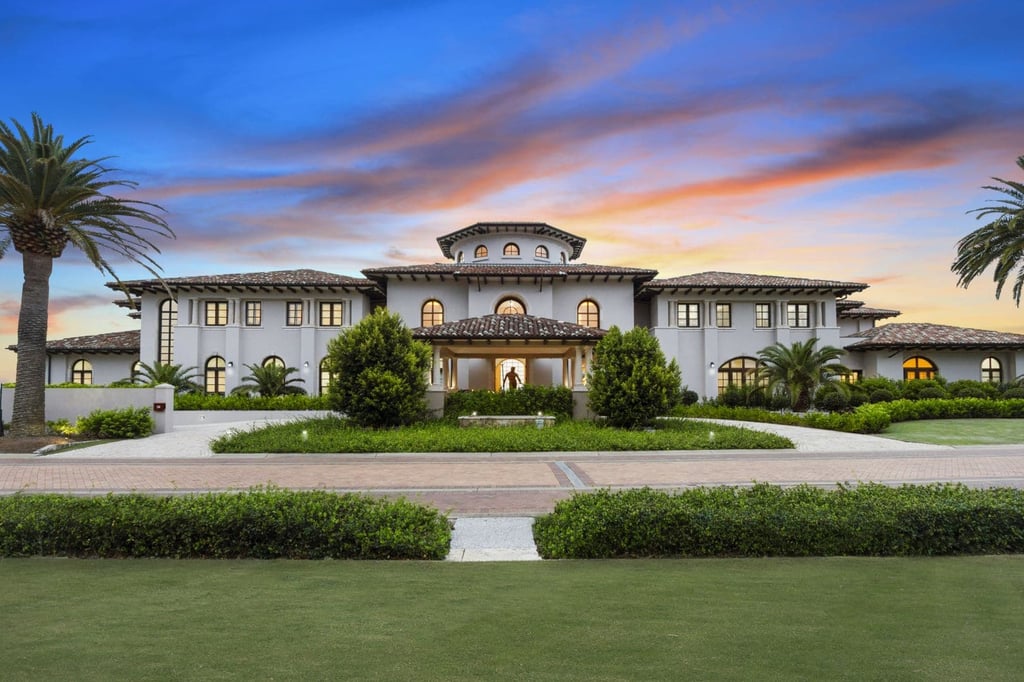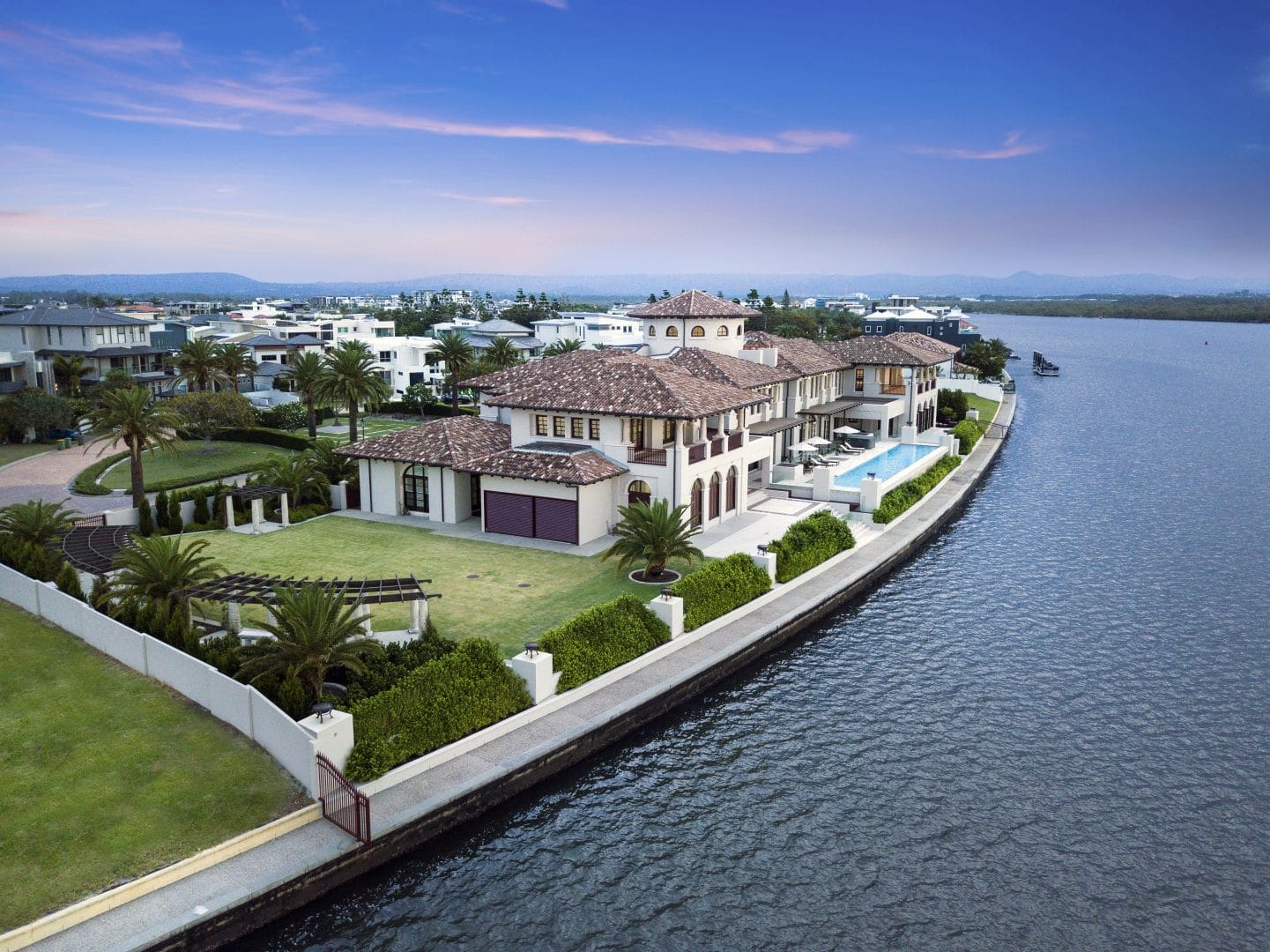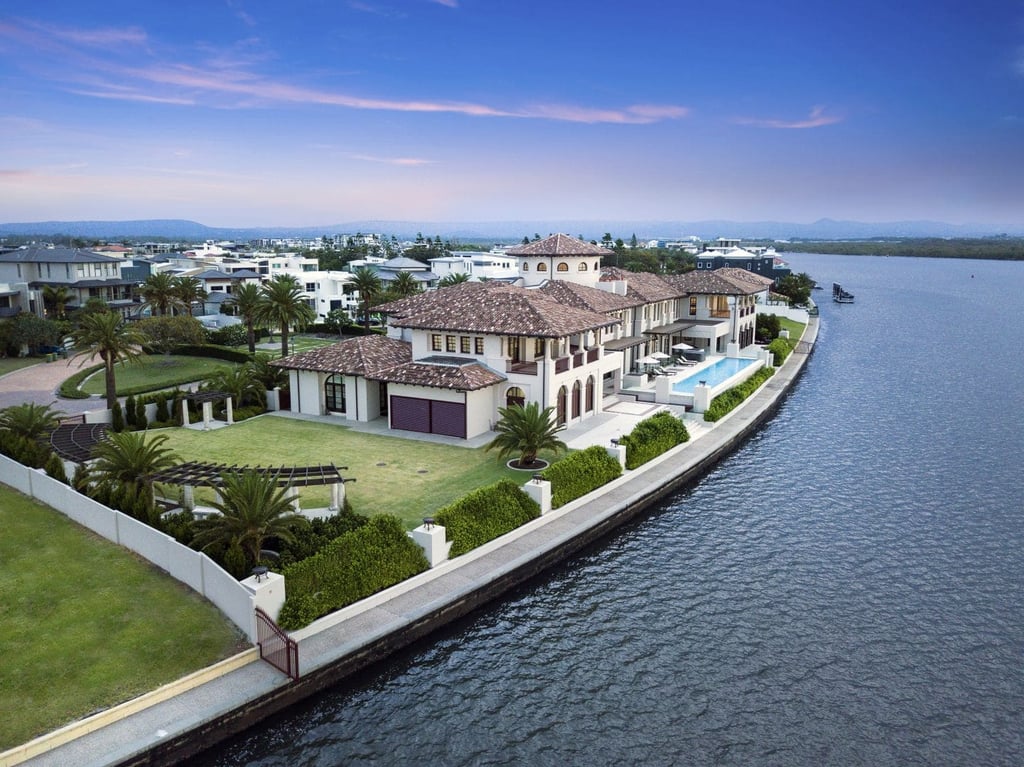 To confirm whether 26-32 Knightsbridge Parade East is real or not for yourself, visit domain.com.au.