Although NBA legend and unrivalled cultural icon Michael Jordan hasn't exactly been keeping a low profile in 2020 – due to everything from ESPN's The Last Dance to his latest business ventures – the GOAT himself has once again captivated the world's attention thanks to his hyper-exclusive and hyper-luxurious private golf club: Grove XXIII (obviously named in reference to Jordan's famed number with the Chicago Bulls).
Located on what used to be an orange grove near Hobe Sound, South Florida – conveniently around the corner from MJ's own pad – Grove XIII offers a whole range of delights for golfing casuals, enthusiasts, and pros alike. Point of fact, Masters + PGA + Open champion Phil Mickelson revealed he was on the wait list to join back in May. The total club member head count? Less than 100.

"Fortunately, I know a number of members there," Mickelson told The Dan Patrick Show.

"My wife and I just bought a lot fairly close to there, it's only about 10-15 minutes away, so it will be a great place to play and practice."
Taking inspiration from Shinnecock Hills, the state-of-the-art 18-hole golf course itself has been designed by internationally celebrated specialist architect Bobby Weed – a very talented bloke renowned for conceiving some of America's very finest courses. It features a double-helix route which effectively means the course can be played in four nine + nine combinations or shorter three-to six-hole loops.
---
---
"The course was unbelievable," former NASCAR driver Denny Hamlin told USA Today after playing as a guest with fellow ex-NASCAR talents Michael Waltrip and Rickie Fowler in February.
"There's only 75 members. Hopefully to be 76 here in the next few weeks, so it was really an honour to be invited and be a member at such an exclusive place."
"It's really new, just a few months old. It's going to be fun to do for the next twenty to thirty years, as long as I'm able to play."
RELATED: Michael Jordan's Nike Contract Sparked The Richest Athlete Endorsement Deal In History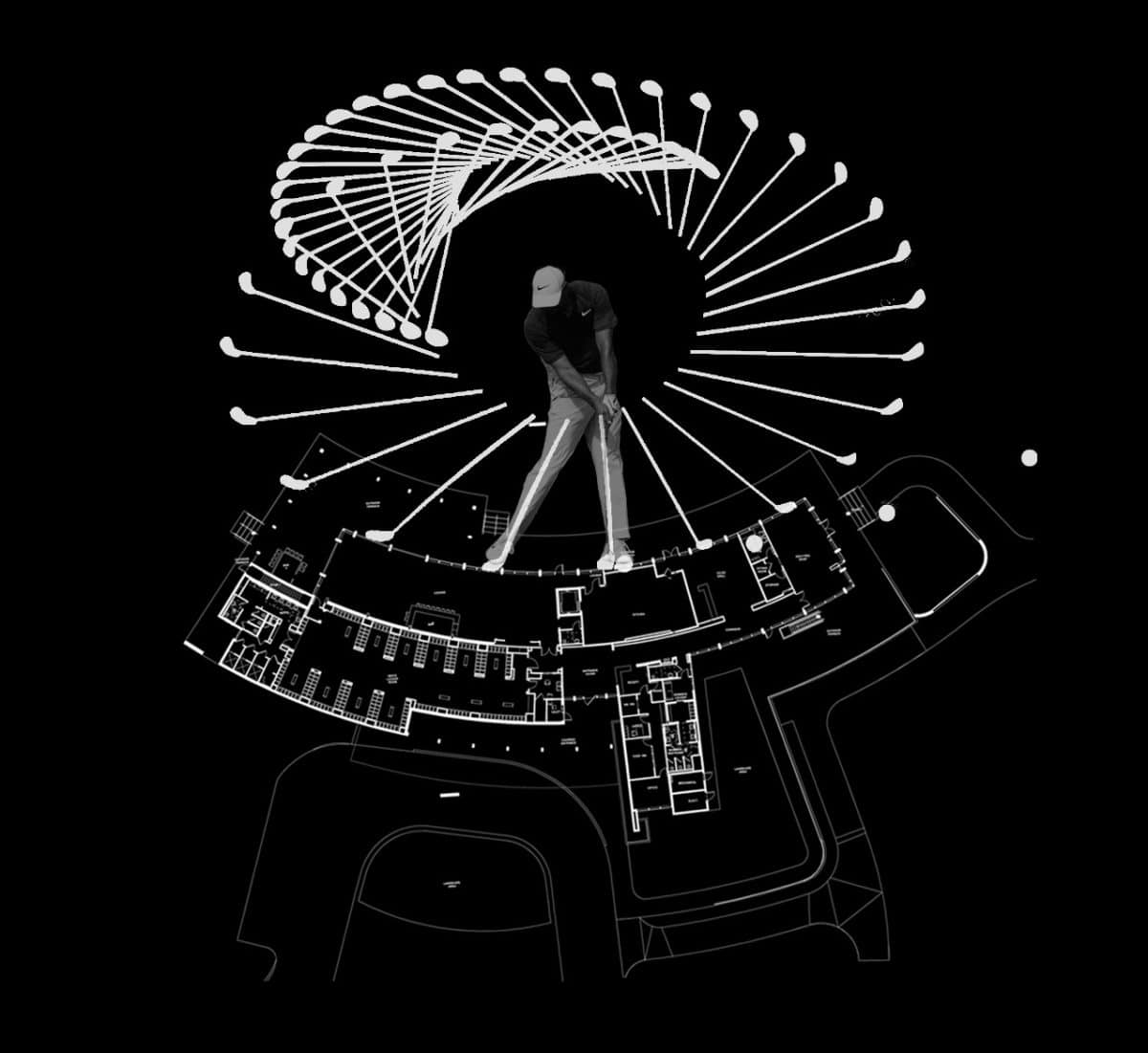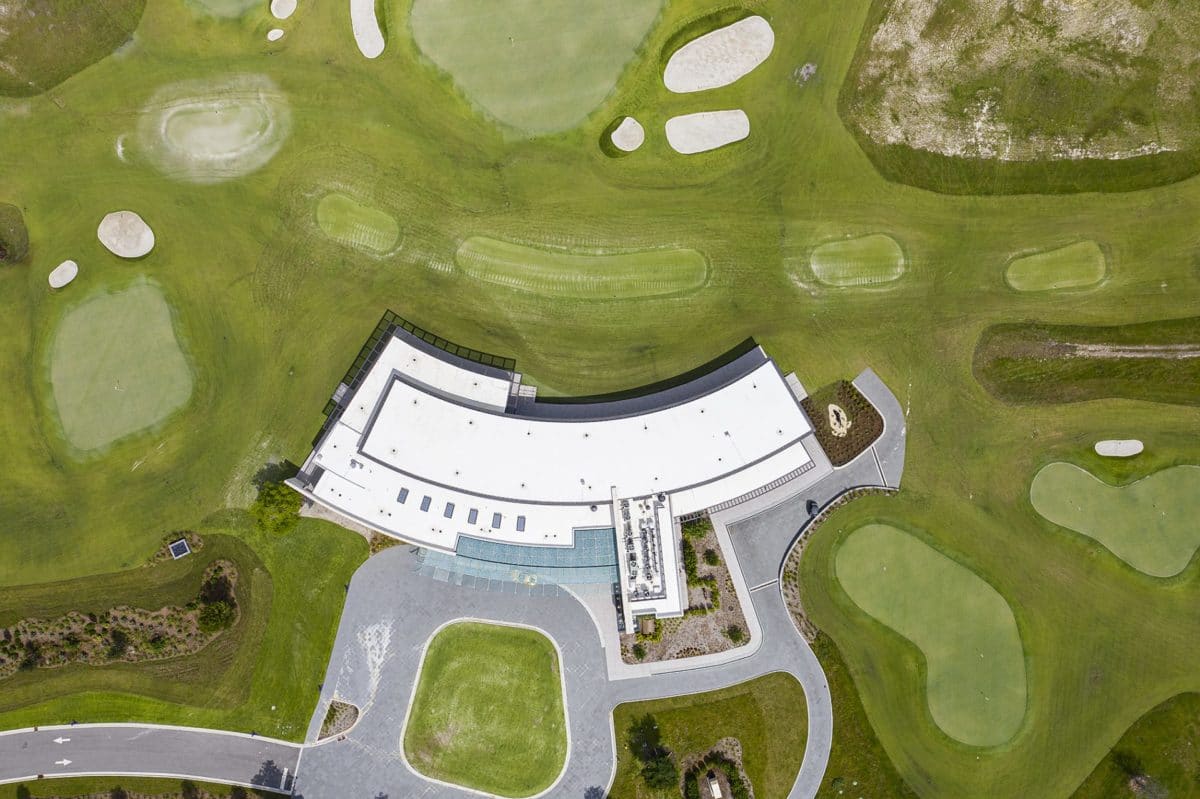 RELATED: WATCH – 4 Minutes Of Michael Jordan Taking It Personal
Over to the exceedingly contemporary clubhouse – courtesy of Nichols Brosch Wurst Wolfe & Associates (NBWW) – this 15,000-square foot structure consists of both men's and women's locker rooms, an indoor and outdoor lounge area, kitchen and dining spots, as well as a pro shop. Golf car storage and back-of-house space can also be found below ground.
"We wanted the precision and flow of the golf swing as well as Michael's athleticism and corporate finesse to inspire the contemporary form and detailing of the Clubhouse architecture," says Don Wolfe, Principal at NBWW.
---
---
"The ground floor, with its contiguous slab that cantilevers towards the golf course, seems to hover over the green and creates an impression that mimics the endless hang time that Michael Jordan owned."
Additional amenities include the following:
1 x gatehouse
1 x practice range
1 x learning facility
and as you may have already encountered online, there's even UAV drones dedicated to delivering beers & snacks to golfers on course (I mean… you can't beat that)
Safe to say, this place is a slam dunk, hole-in-one, and whatever other sports metaphor of your choosing combined.
Check out the famed Michael Jordan golf club – AKA Grove XXIII – in all its second-hand glory below.