London is one of the most affluent cities in the world with a vibrant property market to match, but a lack of general space combined with some overwhelmingly tight council restrictions have started to force London's elite underground.
Known as 'iceberg' homes because of their inverted ratios above and below ground, these extravagant properties have become all the rage amongst the city's wealthiest residents with a desire for urban space.
A study by Newcastle University's global urban research unit found 4,650 basements have been granted planning approval in some of the most affluent suburbs in the British capital. Further details revealed that plans for around 1,000 gyms, 456 cinemas, 381 wine cellars, 376 pools, 340 games rooms, 242 saunas or steam rooms and 63 underground garages were approved between 2008 and 2017.
---
---
While many of these basement extensions are still in development or remain hidden from public view, we've managed to sniff out a few floorplans and photos of some of the most outrageous 'iceberg' homes you'll find (or won't find) in London.
Havona House – Notting Hill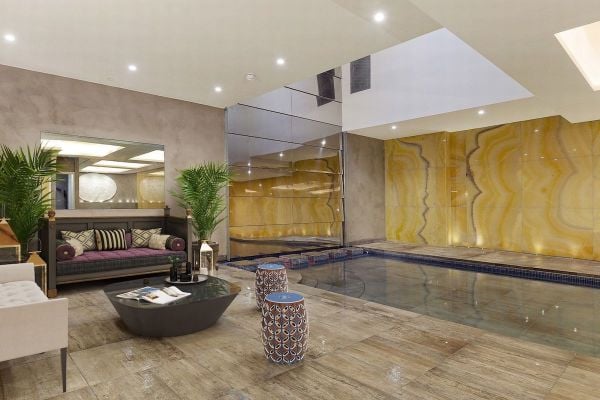 This seven-story home was on the market last year for a whopping AU$44.8 million, making it the most expensive property ever listed in London's wealthy suburb of Notting Hill. The impressive residence merges traditional Georgian architecture with modern furnishings and has three basement levels that hide a pool that can transform into a ballroom, three additional bedrooms, a multi-car garage and a private spa area.
Edmund & Carol Lazarus' Leisure Center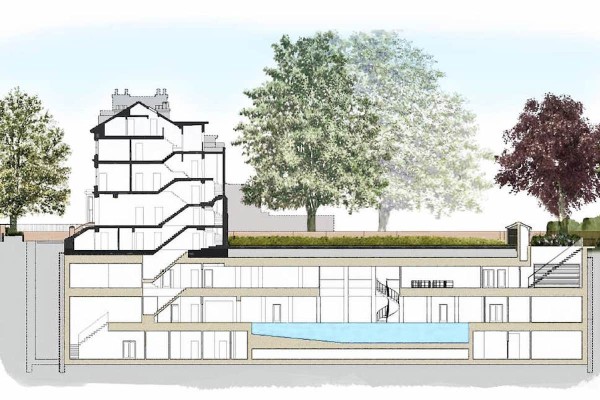 Proposed by ADAM Architecture for clients Edmund and Carol Lazarus, this 16,000 square-foot basement renovation is one of the biggest ever approved. Located below a Victorian villa in Holland Park worth a tidy AU$35 million, this three-story below-ground construction features an 82-foot swimming pool, hot tub, sauna, gym, steam room, massage room, entertainment room, wine cellar and cigar room. It took a reported 50 weeks to complete and is said to have cost the Lazarus' almost AU$18 million.
Primrose Hill Mansion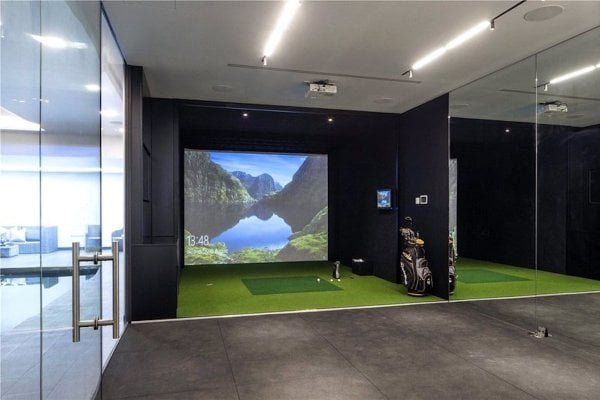 Recently landing on the market for AU$23 million, this renovated townhouse in one of London's most prestigious areas is a five-bedroom abode with a mezzanine library, stained glass windows and artisan-made chandeliers. The most impressive redevelopment, however, is by far the basement. A former coal cellar has been transformed into the ultimate man cave which contains a swimming pool, a spa, an eight-seater cinema, a walk-in wine cellar, a golf simulator and a garage.
Jon Hunt's Car Museum
The founder of Foxtons estate agents, Jon Hunt, is not only a successful businessman but also a massive rev head. Quickly requiring somewhere to store his growing car collection, Hunt submitted plans for a five-story 'Ferris wheel' carousel below his London home that would include glass floors and viewing galleries. Not content with just having his own private garage, Hunt's ambitious subterranean plans also included a swimming pool and a full-size tennis court.
Mews House – West London
This mid-terrace London home was completely refurbished by Hogarth Architects to create a more family-friendly living space. The two upper levels are reserved for the modern kitchen, living room and kids' bedrooms, with the basement now used as the master bedroom. The open-plan level features a large walk-in wardrobe and ensuite finished in granite that even has its own spa, making it ideal for those romantic nights in.
Robert Beecham's Outrageous Abode

Billionaire Robert Beecham made his fortune selling children's toiletries after securing the first Star Wars product licence in Europe in 1976. Deciding to upgrade his property in Primrose Hill, Beecham knocked down his detached six-bedroom home and built a seven-bedroom mansion with a 200-foot long basement. The below ground level has everything you could ever want, including a 65-foot long swimming pool, jacuzzi, games room, cinema and even Turkish baths. There's also a juice bar next to the pool, or for those that want something a little stronger, a fully stocked bar and wine cellar.
---
---
The Ultimate 'Super Basement'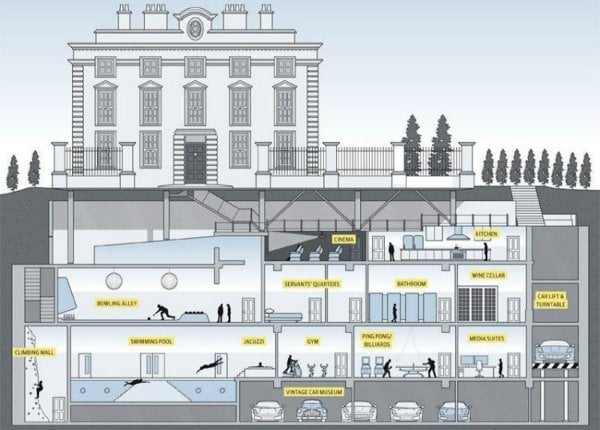 While nobody is quite sure where this property is located, the plans for this extensive renovation have been doing the rounds for a number of years and often used in articles about the rise of 'Iceberg' homes in the UK. As you can see, no expense has been spared, with the multi-level basement boasting a bowling alley, rocking climbing wall, cinema, kitchen, wine cellar and vintage car museum. It's like the Batcave on steroids and easily one of the most ludicrous 'Iceberg' homes out there.
RELATED: An immaculate Scottish castle (with a pub) is on the market this week