Nestled neatly in the forests of the Italian Dolomites are the Tree Houses – beautifully designed and unique architectural eccentricities courtesy of Peter Pichler Architects.
The black exteriors of the two-storey homes are in steady contrast to the rich greens and deep browns of the alpine forests. The Tree Houses have been designed to both blend in and stand out, as the angular shapes of the buildings look as if they are part of the very earth in which the surrounding fir and larch trees have grown from. The Tree Houses do especially well when contrasted with the cool grey of a constantly changing mountain weather.
The black melancholy of the exterior is contrasted with the bright minimalism of the interior. As mentioned, the Tree House consists of just two storeys, with only one room to one floor. The emphasis is on relaxation, as the lower floor is purpose-built for lazy lingering while the upper floor houses the (only) master bedroom.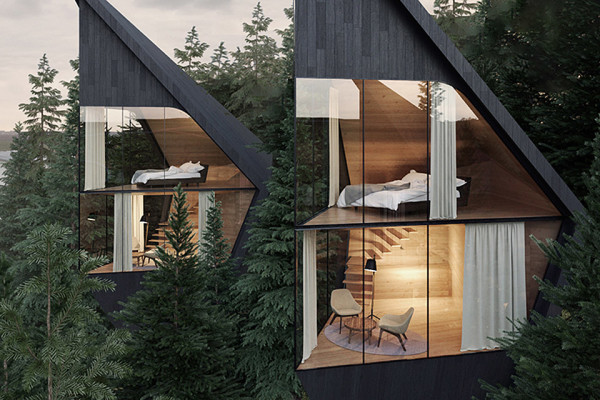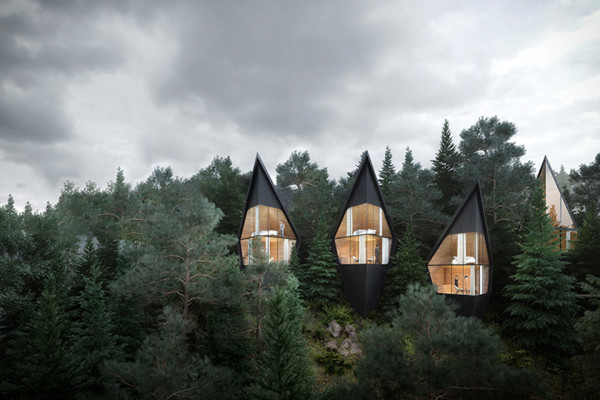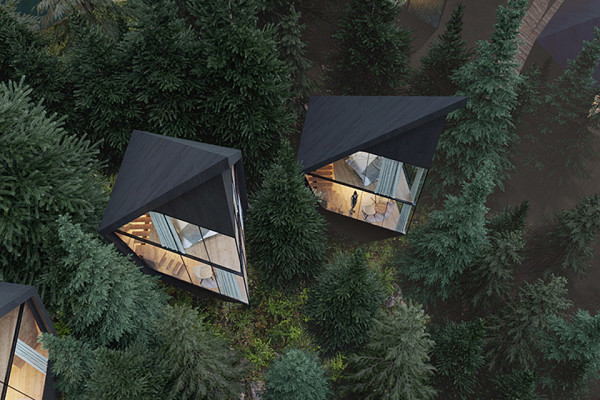 These cabins look like they're straight out of Twilight, so who needs bathrooms and a kitchen when you're a vampire? Fear not, that minor design flaw will be sorted out (hopefully) once the concept gets off the ground.
RELATED: Spain's most expensive holiday villa is the Mallorcan fortress from 'The Night Manager'