Koichi Takada Architects has given the world an early visual teaser of Urban Forest in Brisbane – a proposed high-rise apartment that will attempt to become the world's "greenest" residential building.
30 levels, 392 individual homes, 1,000 trees, 20,000 plants diversified with over 250 native Queensland species – this is certainly an ambitious project if nothing else. Even the concrete to be used for the main structure will be a low carbon version, sourced locally to reduce emissions even further (as will the majority of materials).
Urban Forest won't just be a place to retire for the day. At the base of the tower, the building will be raised to create a sheltered park for the general public. Currently, plans also include an onsite Visitor Experience & Tourist centre to educate said general public on biodiversity, providing the perfect opportunity to engage with and educate the community.

At the apex of these apartments will be a more private rooftop garden, ostensibly reserved for the residents and guests of the residents only, as well as an entire suite of communal facilities such as a pool. In short, something for everyone.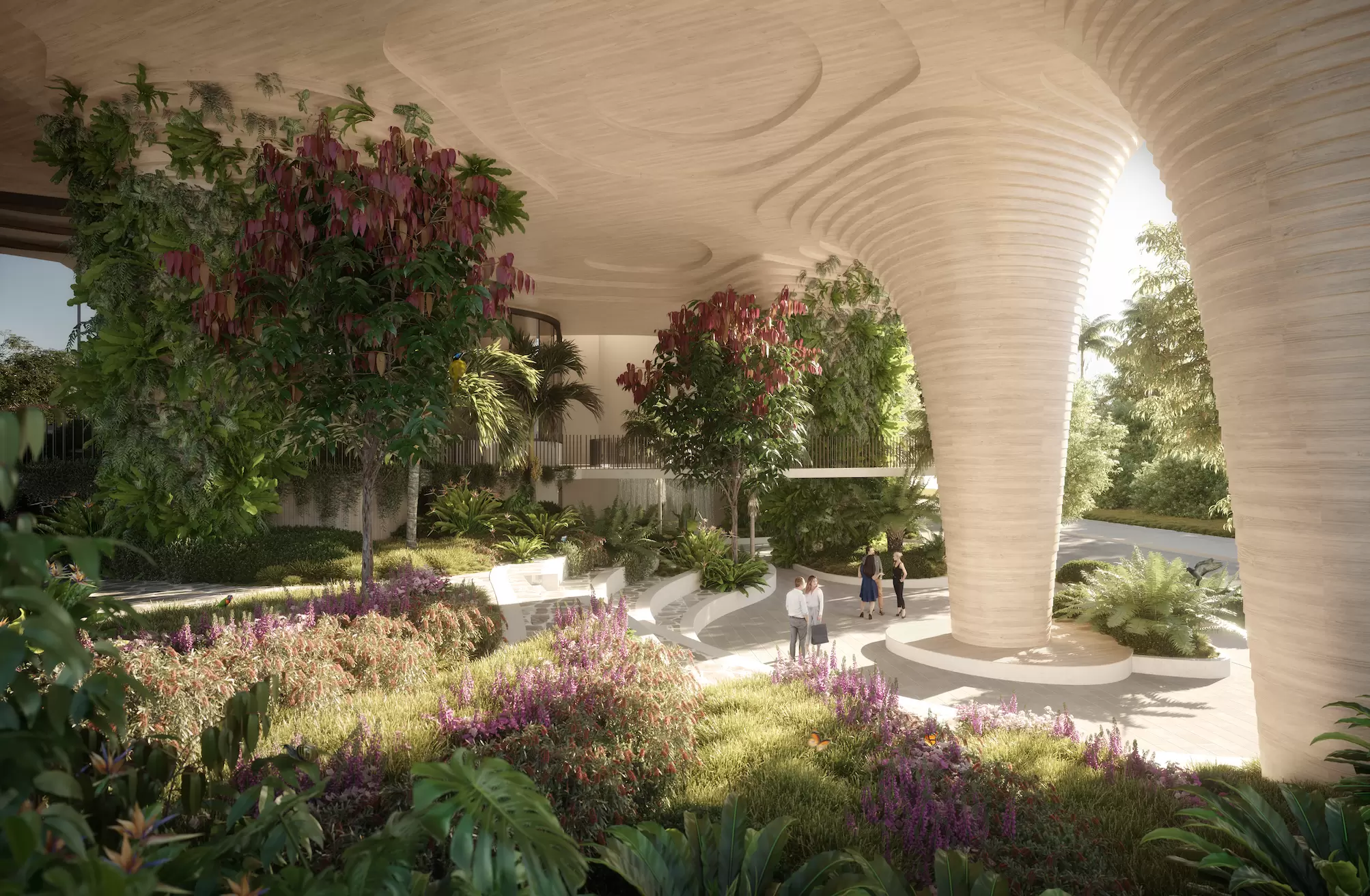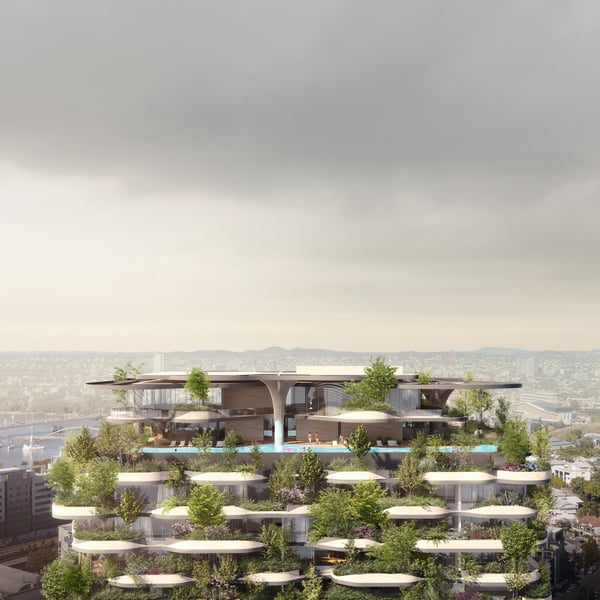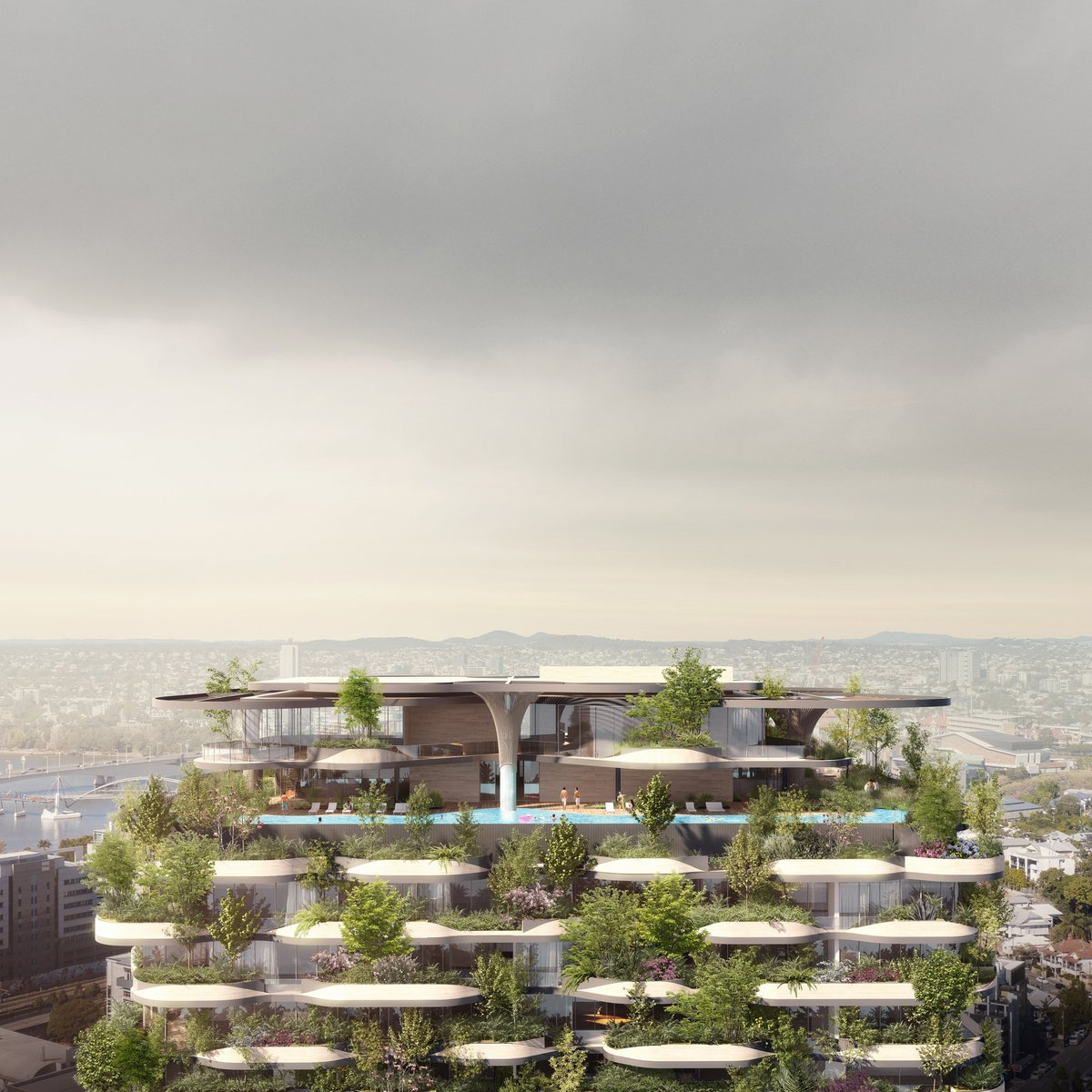 RELATED: Atlassian's Sydney HQ Will Be The World's Tallest Hybrid Tower.
The design has truly taken the local geography into consideration. The heat and sun exposure is accounted for by the staggered levels and verandah-style balconies which provide shade. Both natural lighting and ventilation has been taken full advantage of. The flora is situated in a manner in which it will easily catch some rain (as well as helping on the shade front). And in keeping with the overall theme, even the silhouette of Urban Forest resembles something that's undeniably – organic.
"Urban Forest is probably the greenest we can design with the current greening tools and regulations available," says Koichi Takada himself.

"Concrete, steel and glass are very hard and solid industrial materials. Let's call them dead materiality. We need to be embracing more living materiality – living architecture… We are here to live, not defy death in some way. Our architecture should do the same."
Koichi Takada Architects is eying a 6-star Green Rating for Urban Forest in Brisbane – the gold standard for sustainable architecture here in Australia. Construction is scheduled to kick-off in earnest in 2021, and if all goes to plan, we'll be seeing the completed building sometime in 2024.