The words "container home" might conjure up images of tiny spaces packed tight with smart furniture, but Sky Ridge in Kangaroo Valley is a fresh take on the container home trend.
Designed by architect ­Alexander Michael in 2018, Sky Ridge was picked up for a cool $2.15 million by TV host Larry Emdur and is just two hours drive from Sydney's CBD.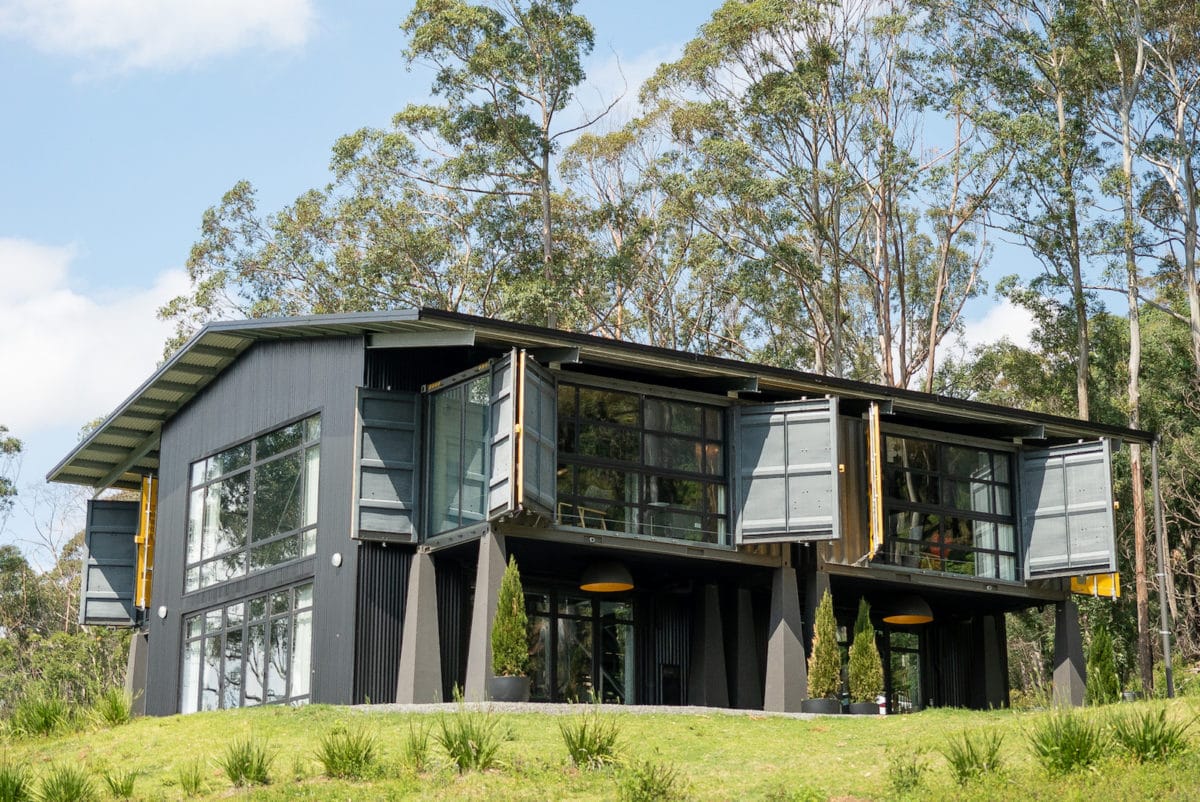 A generation of TV viewers grew up watching Larry give away white goods on the Price Is Right, and now he's a daily fixture as co-host of Channel Seven's The Morning Show. Emdur and wife, Sylvie, picked up Sky Ridge in October last year and have set about turning the unique home into a popular weekender.
---
---
No stranger to making moves in the market, Emdur sold the family home at Dover Heights for a record $11.5 million in 2017 to celebrity acc­ountant Anthony Bell. More recently he offloaded a two-bedroom Art Deco apartment with no parking at 5/16 Glen Street, Bondi Beach for $1.055m, which was $65,000 above the reserve. The sale was executed by his son, Jye Emdur, who works for none other than super-agent Gavin Rubinstein.
Run entirely off the grid Sky Ridge is a solar-powered, eco-friendly home constructed mostly from steel and glass. Set on ten acres and overlooking the Valley, the property features an open plan living layout with retractable glass doors and polished concrete floors.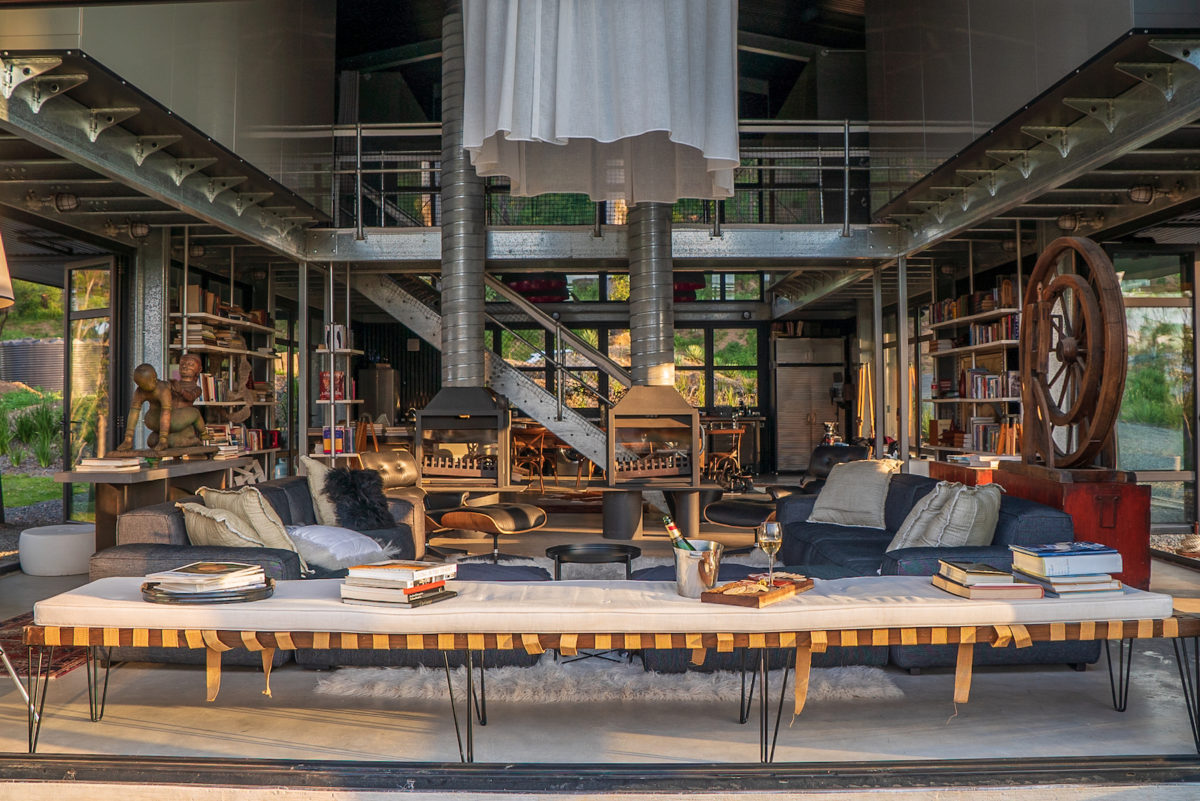 Given the property was purposely built off the grid and off the beaten track there's an almost lair-like quality to Sky Ridge. The type of place that Batman might book into when he has annual leave.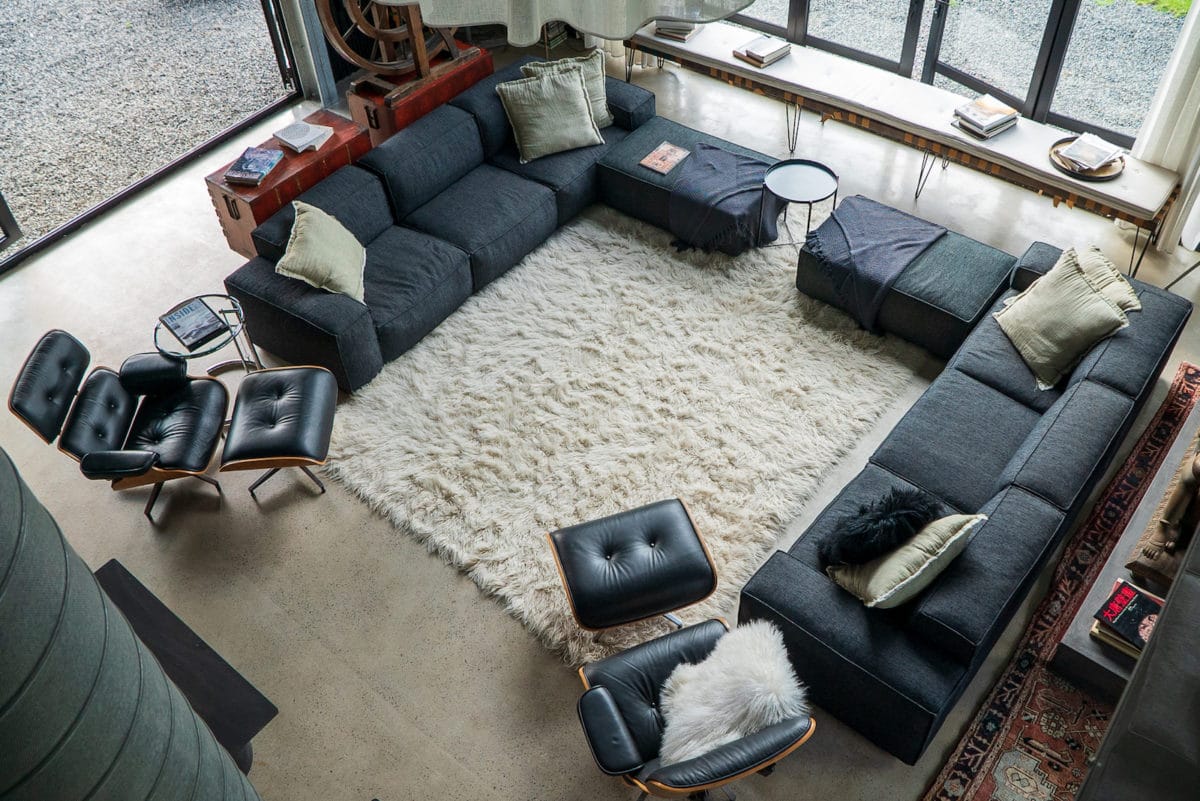 Boasting four mezzanine bedrooms and four bathrooms (each room has an ensuite), the property sleeps eight comfortably. If you book in with a group, be sure to shotgun the third bedroom which features a breathtaking freestanding bath, allowing you to lay back and drink in the magical views.
With all the bedrooms located on an open-air second story, downstairs features a sprawling mixed lounge and dining room.
There are two floor-to-ceiling fireplaces in the open-plan living area, perfect for a wintry getaway. The two Eames lounge chairs are impressive, but the huge purpose-built dining table downstairs steals the show. Perfect for long lunches which bleed into longer dinners.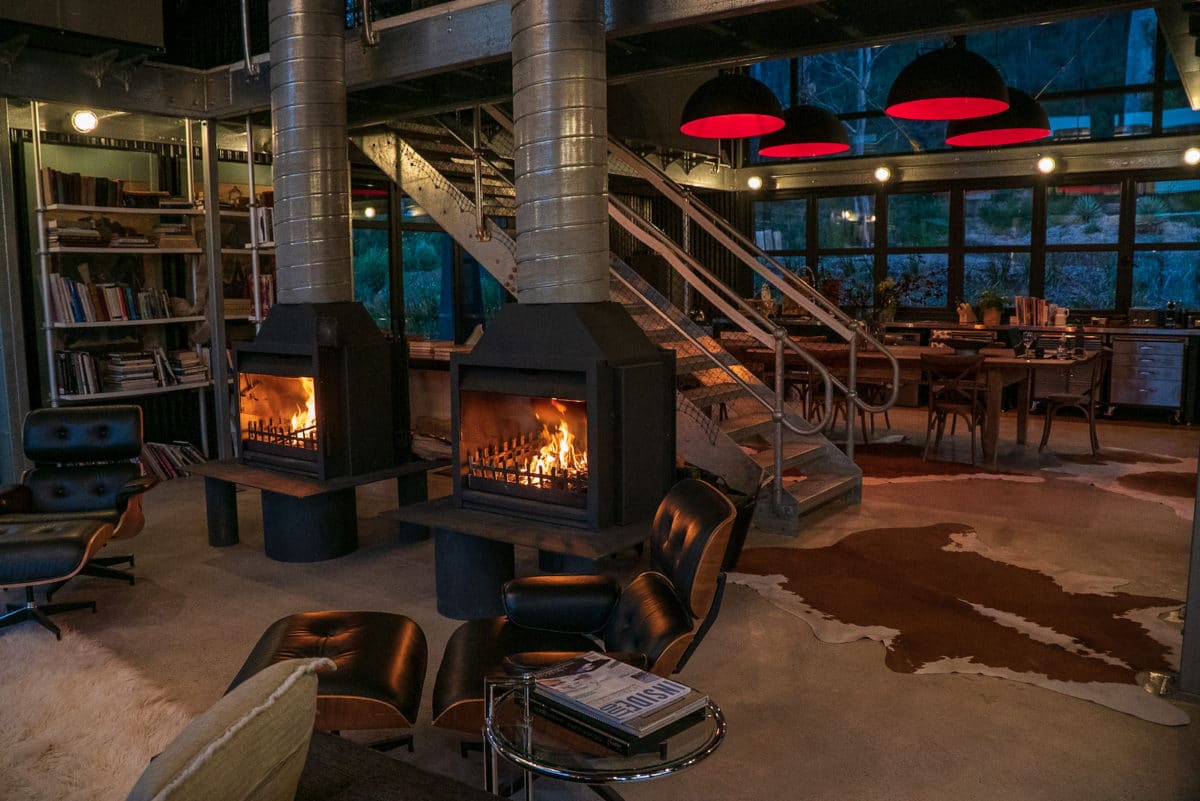 If you're feeling particularly energetic, then Sky Ridge is set high on Mount Scanzi, a popular hiking spot for visitors to the Valley. But you'll most likely find us out on the yoga deck sinking beers and wondering if we can stay longer than a weekend.
---
---
Sky Ridge is available for $950 a night and requires 2-night minimum stay.