Ambitious, high-concept architecture isn't anything new in the ritzy Tokyo district of Ginza, particularly when it comes to high-fashion. The city's most expensive shopping precinct has been home to some of the biggest names in style for decades, with one of the most notable being Louis Vuitton and the French fashion maison's dominion over a towering Ginza building dating back to 1981.
Well, that building is about to take out a new lease on life, as virtuoso architects Jun Aoki and Peter Marino work in a themed renovation that will transform Louis Vuitton Ginza into a heaving, flowing reflection of not-so-subtle grace.
Key to this is Aoki's highly specific facade, remixed the building with a shifting glass front that aggressively curves around the street corner, creating the illusion of rippling water. Once complete, the building will look like a heaving column of water rising high above Ginza's iconic neon sheen.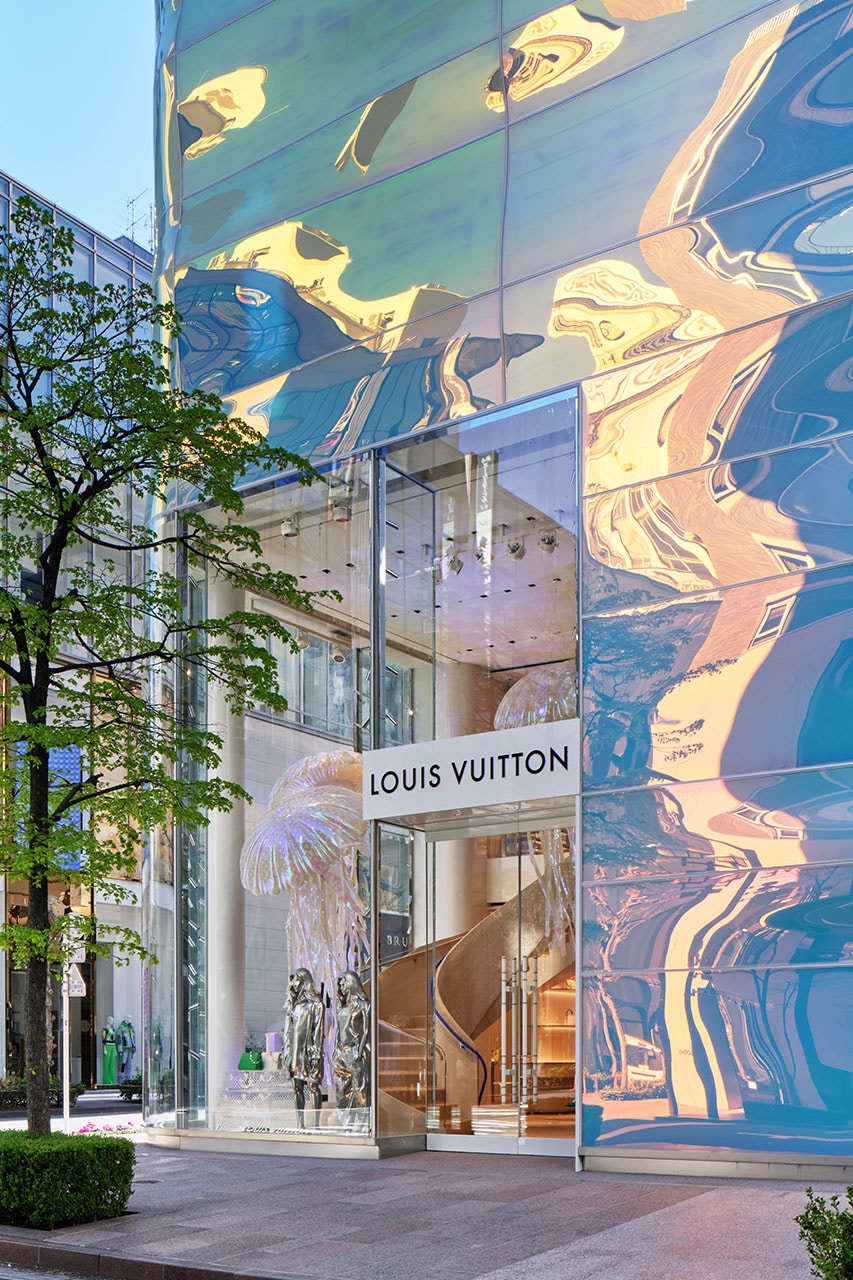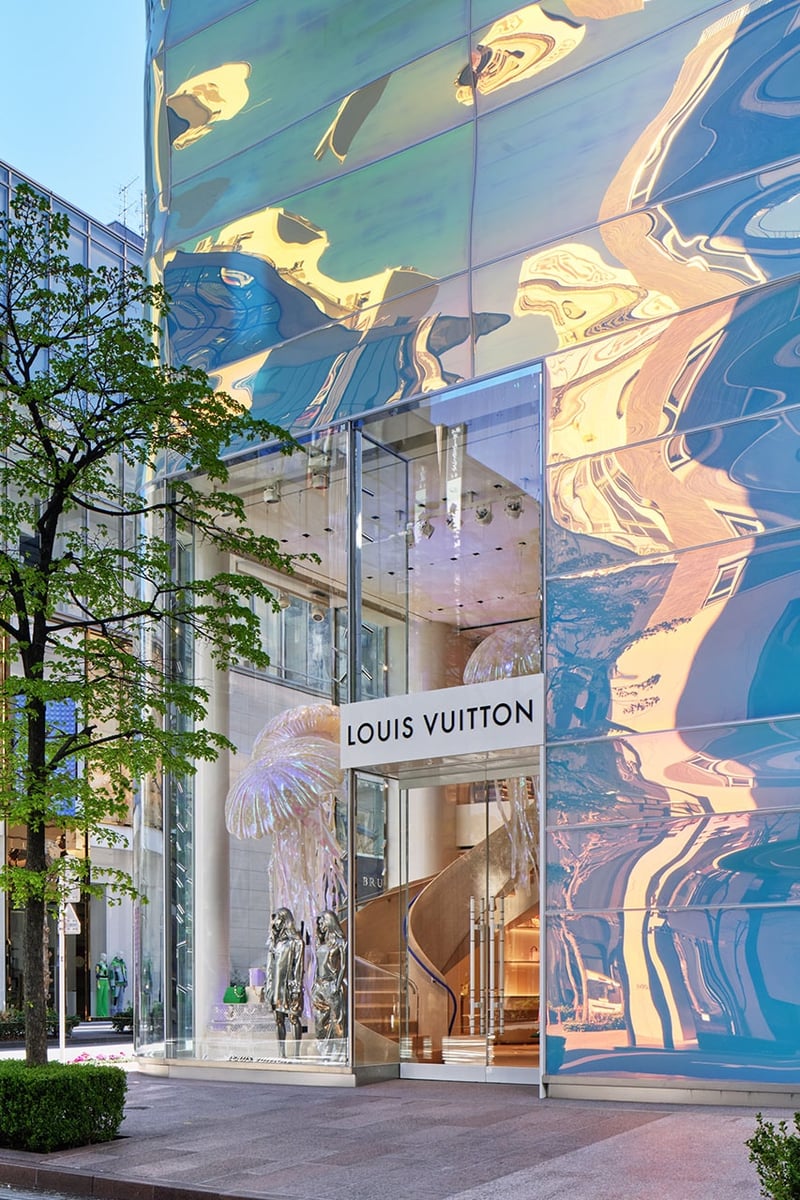 Set to completely transform Ginza's cityscape, the new Louis Vuitton building is more than just its new facade's undulating water-like surface; step inside and you'll find a poetic connection of the building's exterior and interior features.
RELATED: The Louis Vuitton Golf Kit Is A $1,220 Fairway Flex
Marino has fully revised the inside of Louis Vuitton Ginza's inside, working up a new series of retail spaces that are seamlessly brought together by the building's facade – in that the outside glass transmits shifting colours to the feature staircase, dramatically illustrating its vein-like run through each floor, alongside curved counters and ceiling panels.
As if the watery glass façade wasn't enough, those signature Louis Vuitton window displays will be a constant force of theatre on the outside, while those pops of colour continue inside with a four-storey feature wall, showcasing a reinterpretation of a Kimiko Fujimura painting.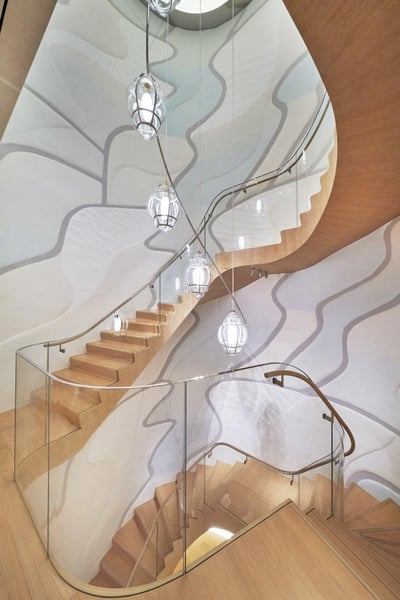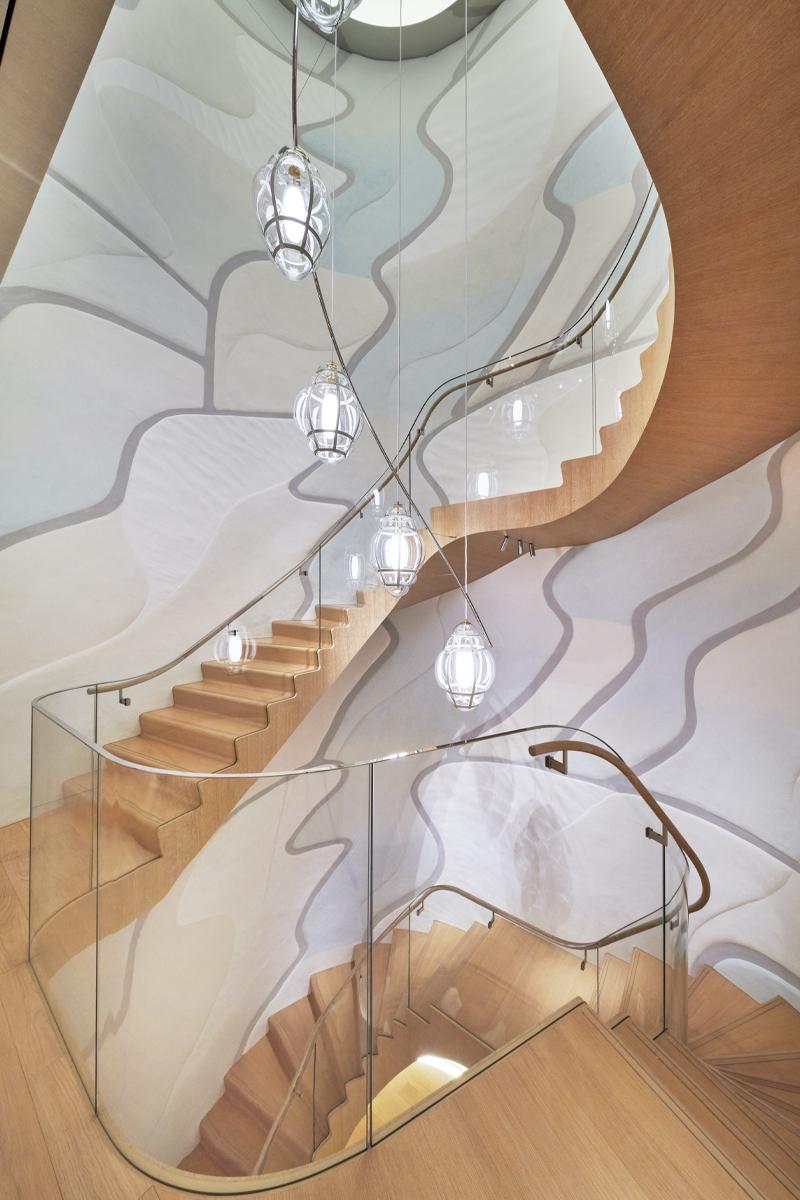 A permanent pop-up space has also been carved out and distinguished from the rest of the store to create a dedicated space for the brand to showcase seasonal animations for new arrivals. Other distinct spaces include a dedicated private salon for VIP clients, and an in-store restaurant from chef Yosuka Suga, called Le Cafe V with high-end dishes alongside Louis Vuitton's first in-house chocolates.
Although Aussies obviously can't visit the now-open Louis Vuitton Ginza store in person right now, you can get a good idea of what it's like from the photos.