A Quay Tower penthouse has just become the most expensive home ever sold in Brooklyn, fetching a record-breaking US$20.3 million. Exceeding the previous "most expensive home in Brooklyn" title holder by US$3.6 million – incidentally, another penthouse purchased by Matt Damon in 2018 – this dwelling is nothing short of an open space delight.
Located in Brooklyn Heights, the waterfront property provides 7,433 square feet of living space – 1,179 of the square footage being the private terrace displayed above. The view alone is almost worth the hefty price tag, although the urban opulence doesn't exactly end right there.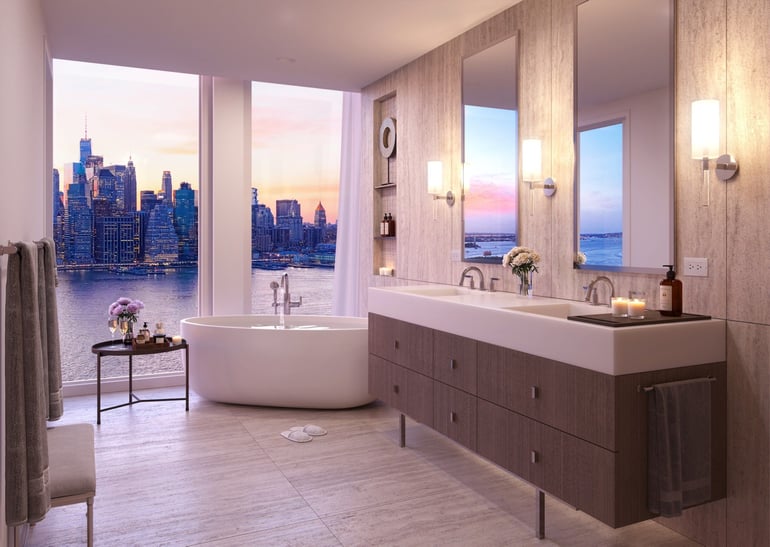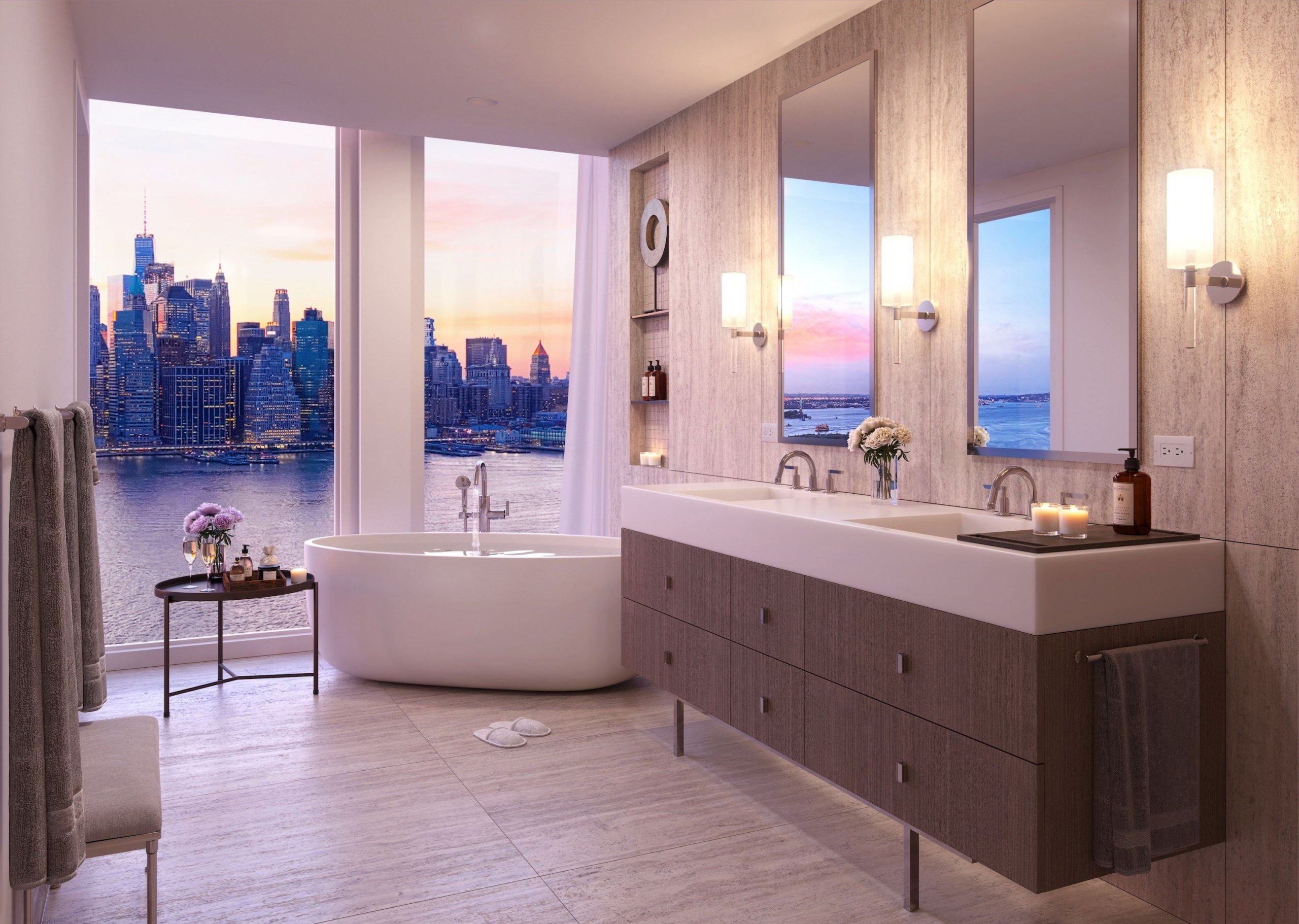 As expected from a penthouse in this ideal of a location, the windows are floor-to-ceiling; with a spot to peep at the city practically wherever you find yourself. Yes, even in the bathtub. The Quay Tower penthouse comes with a total of five bedrooms, five and a half bathrooms, a fully primed kitchen, one stately living room, as well as a private elevator. Because with money like this, why wouldn't you want your own?
Additionally, one can also enjoy such amenities as a rooftop Sunset lounge, which offers its own panoramic views of the city and water; in terms of keeping trim and healthy, you won't have to venture outside of the building with the Quay Tower's extensive fitness centre. The cherry on top? 24-hour concierge service and Amazon smart home capabilities.
Check it out below.