For the better part of the last two decades, Musk Farm has been celebrated for hosting one of the country's finest private gardens; and in one of the country's most prestigious regions, Daylesford and the Macedon Ranges, no less. With a storied past informed by both triumph and tragedy, in present day, it's at a crossroad where the next owners have the power to either continue sharing this treasure or close it off from the public for good.
The 3.5-acre country estate was originally established as Musk Primary School in 1872 before it was decommissioned over than a century later in 1993. The land and property would eventually be snapped up by renowned interior designer Stuart Rattle and his long-term partner Michael O'Neil for a relatively paltry $93,000. Over the course of 15 years, Rattle and O'Neil expanded the house and developed its once-barren grounds into the exquisite domestic icon we know today.
As per the official Musk Farm site's description, Stuart Rattle's creative flair and attention to detail is still evident to this very day, from the use of hedges, gates and garden ornamentation, to the various vistas which "create an excitement of anticipation."
---
---
RELATED: Bondi Penthouse Sets Record As Most Expensive Apartment Ever Auctioned In Australia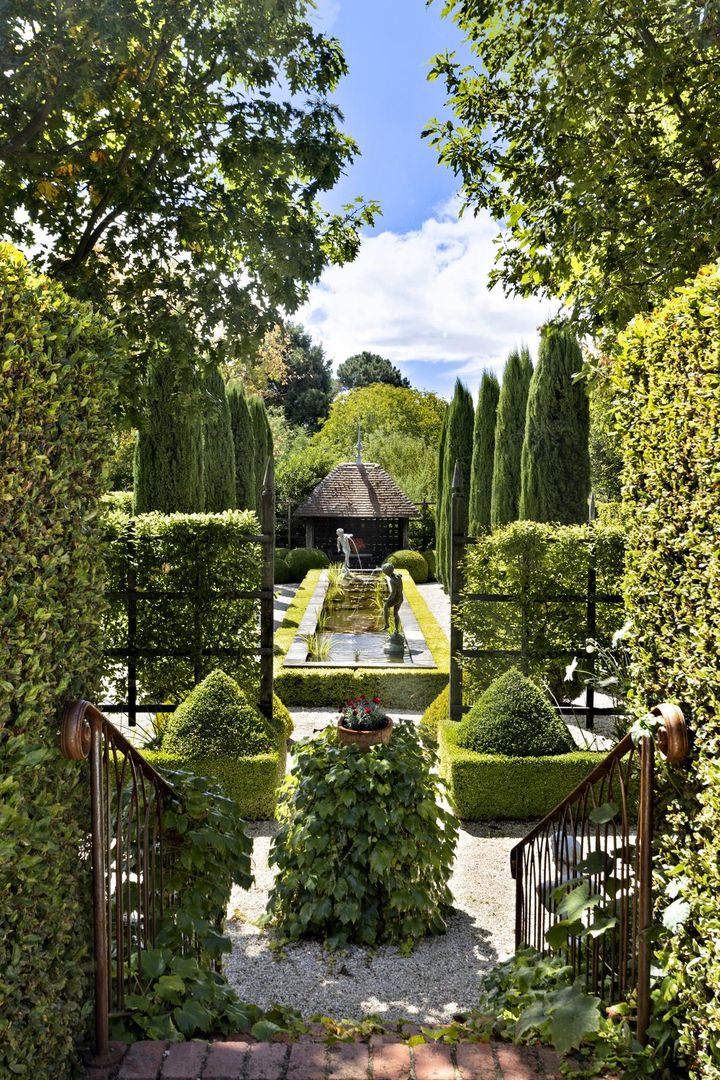 Musk Farm would be sold for $1.59 million in 2014 after Michael O'Neill strangled Stuart Rattle to death (completely separate apartment… don't worry). According to The Age, in an even more sickening turn of events, O'Neill apparently placed Rattle's body into a furniture bag, set him on their bed, and carried on for the next five days as if he was still alive. O'Neill has since been sentenced to 18 years in prison for both murder and setting fire to the aforementioned apartment.
Unsavoury details aside, while it may not be everyone's cup of tea, the main residency is rich with old world charm. Featuring 15 garden rooms based on a cross axis organization of great French and English gardens, the house and gardens were designed with the architectural concept of enfilade in mind (procession of rooms with doorways in line with each other).
"The main residence, stunning in its detail, is elaborate and grand yet warm and inviting for family and guests to relax and enjoy," reads the listing.

"The fabulous kitchen with AGA, open fire, and huge Calcutta marble English oak island bench combines with casual dining and living. The rooms takes you through stunning designs of classic and traditional interiors to the more casual long room with soft drapes and a garden vista to enormous fruit and vegetable cages."

"The downstairs bedroom reflects the essence of the long room with garden views from every window. The upstairs bedrooms are detailed with precision, and the dormer windows framed with drapes are central to the house design."
Musk Farm has a price guide of $3.5 million.