There's been a huge win for sustainable infrastructure out of Norway this week with the design plans confirmed for this ring-shaped spectacle in Norway's Arctic circle.
Dubbed "Svart" by its architects Snohetta, this property has been proposed as a luxury hotel, yet its unique design and impressive location aren't its biggest drawcards. This will be one of the most efficient buildings in the world, being the first "energy positive" hotel ever.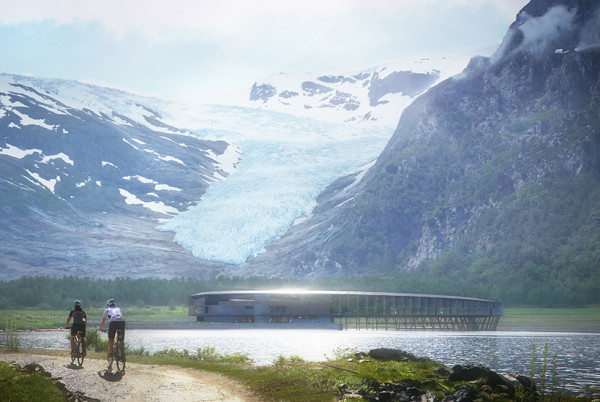 Sitting at the foot of the Svartisen glacier, the hotel will consume 85% less energy than a regular hotel, with any energy it will use a product of its entire roof of solar panels. Given the location, it could also be assumed that some form of hydro-electricity will be incorporated into the design.
---
---
"The hotel also uses geothermal wells that are connected to heat pumps. These are used to heat the building, thus reducing the building's total energy consumption," the architects have said in a statement.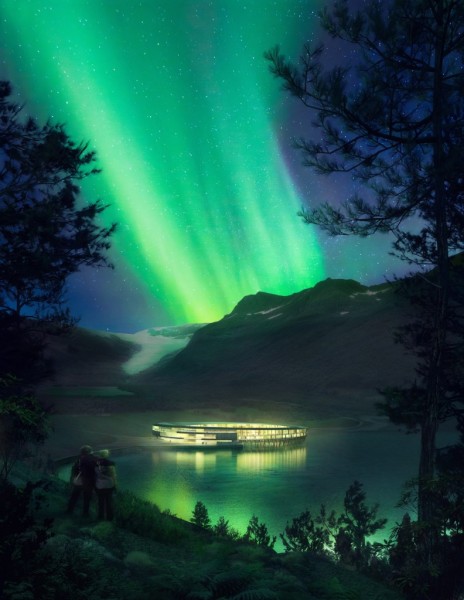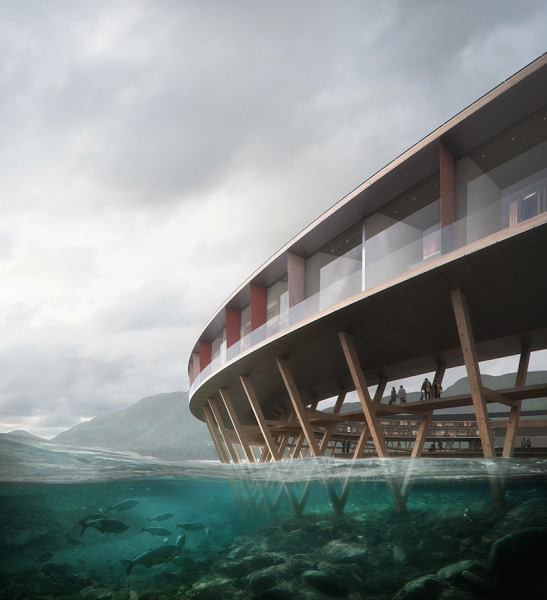 The circular hotel will be suspended above the waters of the Holandsfjorden fjord on a timber support frame to minimise environmental impact. Each room and facility will have similar all-encompassing views and access to sunlight thanks to its innovative ring layout.
"The precious nature surrounding the hotel can only be accessed by boat and there are plans to introduce an energy neutral boat shuttle from the city of Bodø to the hotel."