Sydney-siders will know that King's Cross is actively swapping its nightclubs, strip clubs, and dive bars for cafes, restaurants, and high-end retail. Greenland Australia is taking part in this cultural transformation, erecting a 20-storey residential landmark.
Speaking of landmarks, the new Omnia development sits directly across from the Cross's famous Coca-Cola sign. This area has become a prime location for young professionals and families alike.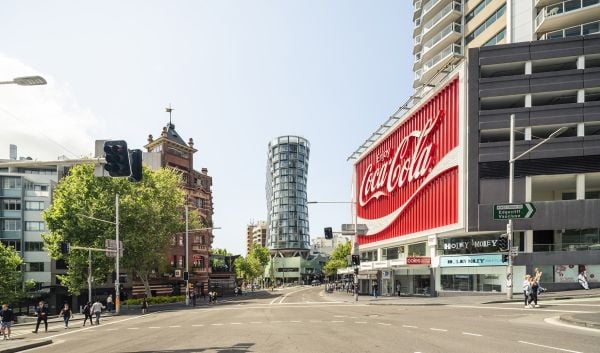 Many would argue that the 'Paris end' of the Cross is where the luxury is, but Omnia acts as excellent evidence against this argument.
---
---
CBRE Residential Projects director Ben Stewart agrees:
'There still is the Paris end, there's no doubt about that, but the Paris end is growing ever so quickly towards the Coca-Cola sign,' Says Stewart.
The Omnia transformation includes 132 residential rooms, with a crown of three superb penthouses. Residents of Omnia can expect harbour views and one of Sydney's most pristine locations for work and pleasure.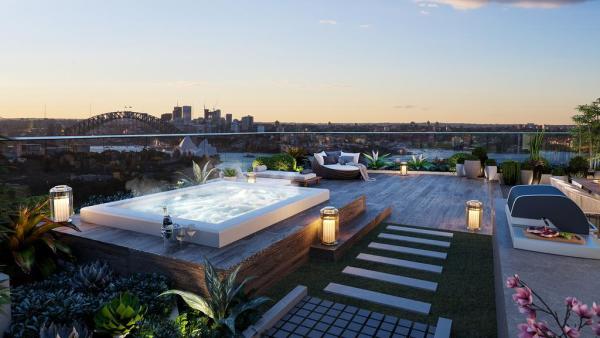 If you're in the market for one of those penthouse jewels, you'll find your new home fitted with glass walls, white oak floors, massive balconies, and a fireplace to keep you cosy. Finally, the podium-level gardens (courtesy of Aspect Studios) are just an elevator ride away for all Omnia occupants.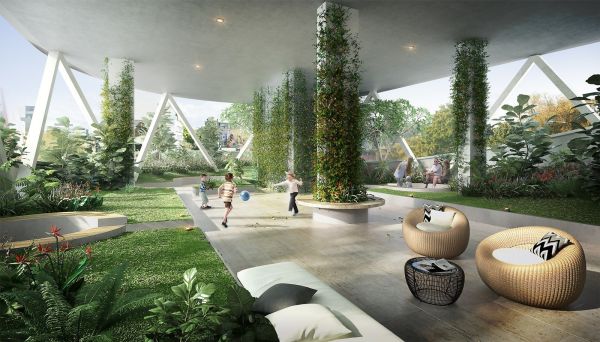 Buyers will pay roughly $2 million for a two-bedroom suite; not too steep for one of Sydney's finest new real estate ventures.
RELATED: 'Jennifer Hawkins' Waterfront Mansion Is A Sydney Beauty'
---
---