While our On The Market series usually focuses on Australian properties, given all the talk of opening up borders, we thought we'd look across the Tasman this week to see what gems our Kiwi neighbours have to offer. As it turns out, one of the most beautiful countries in the world has some of the most incredible property to boot. Who'd have thunk it?
One particular property that caught our eye was Pakatoa Island, a 24 hectare (59 acre) island right near Waiheke in Auckland's Hauraki Gulf – just a twelve minute helicopter ride from the Auckland CBD. The island boasts a 9-hole golf course, airstrip, three beaches, and a lazy 62 bedrooms.
You might call Pakatoa Island the ultimate pandemic hideaway.
---
---
After digging a little deeper, we discovered Pakatoa Island has a pretty fascinating ownership history. Initially purchased in the early 1900s by the Salvation Army as an alcohol treatment centre for women, the island was turned into a holiday resort in 1964, before being bought by its current owner John Ramsey for NZ$4.25 million in 1994 – who uses it "for about two weeks during the Christmas holidays."
Meat magnate Ramsey has had Pakatoa Island on the market for a staggering NZ$40 million since 2006 with no committed buyers so far. Wikipedia suggests that given its status as a 'sensitive coastal property', any foreign buyer would require approval by the government under New Zealand's Overseas Investment Act of 2005. Which makes it less surprising that the island hasn't found a buyer in over fourteen years. Plus, the island needs at least another $10 million to get it up to scratch.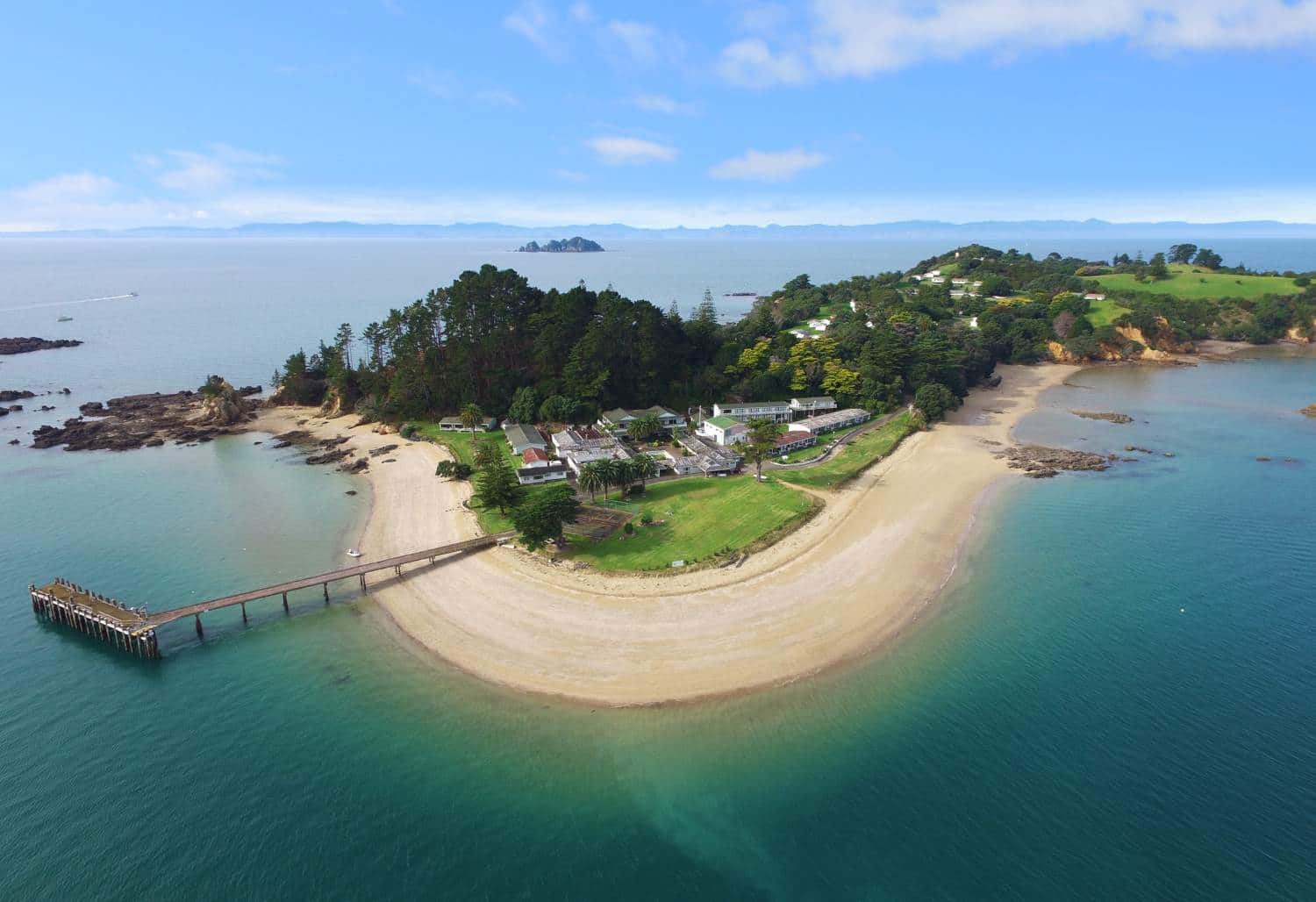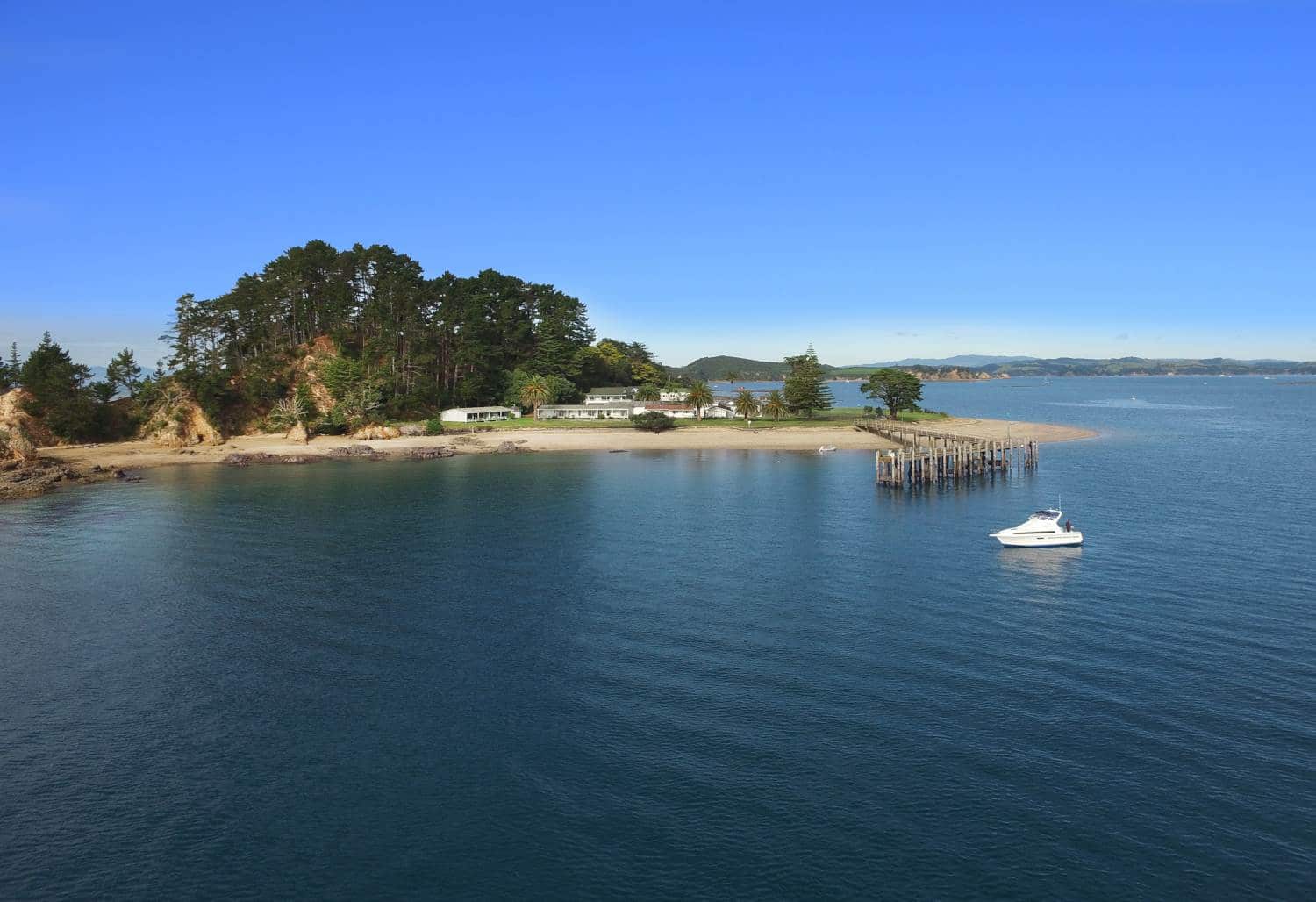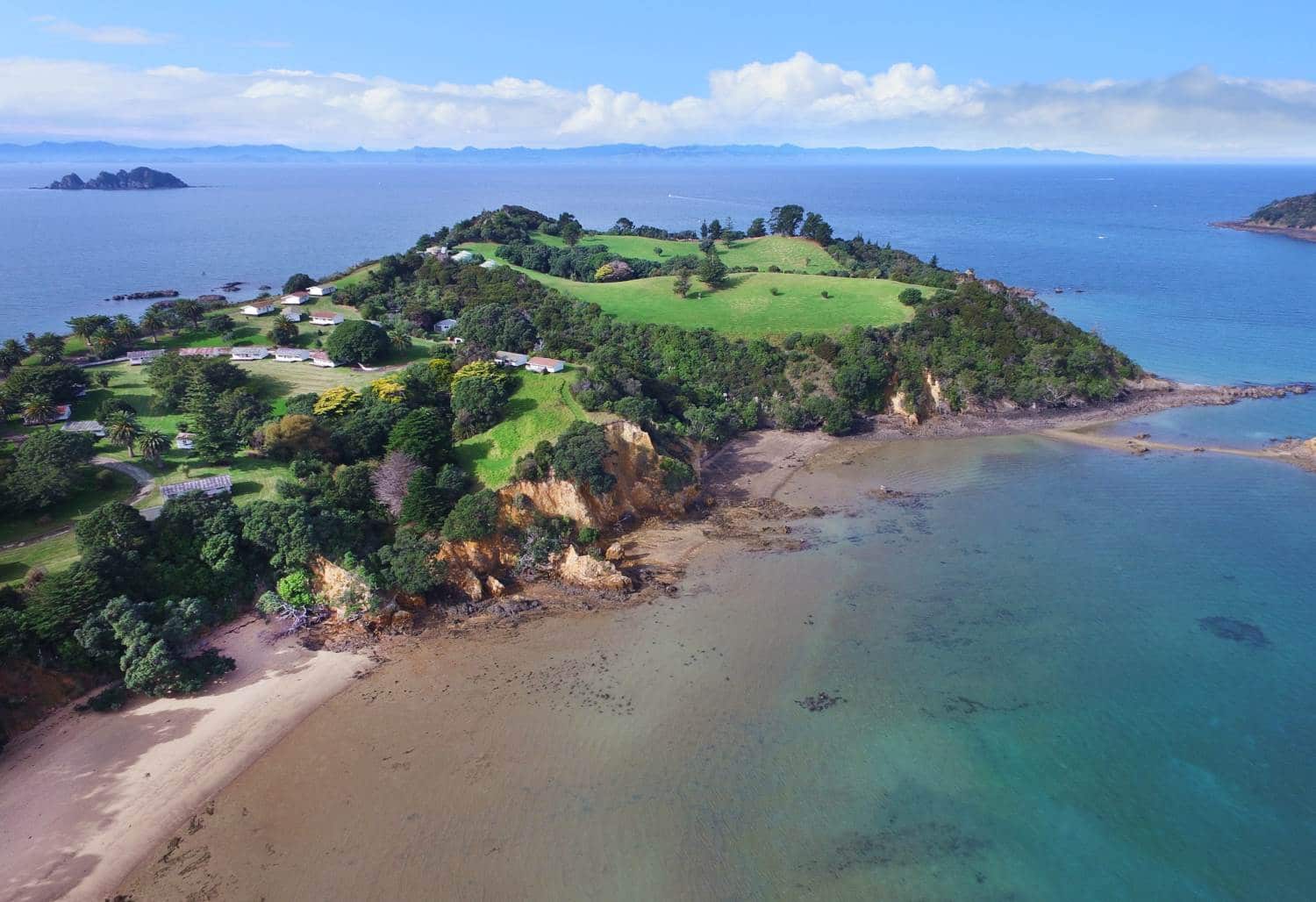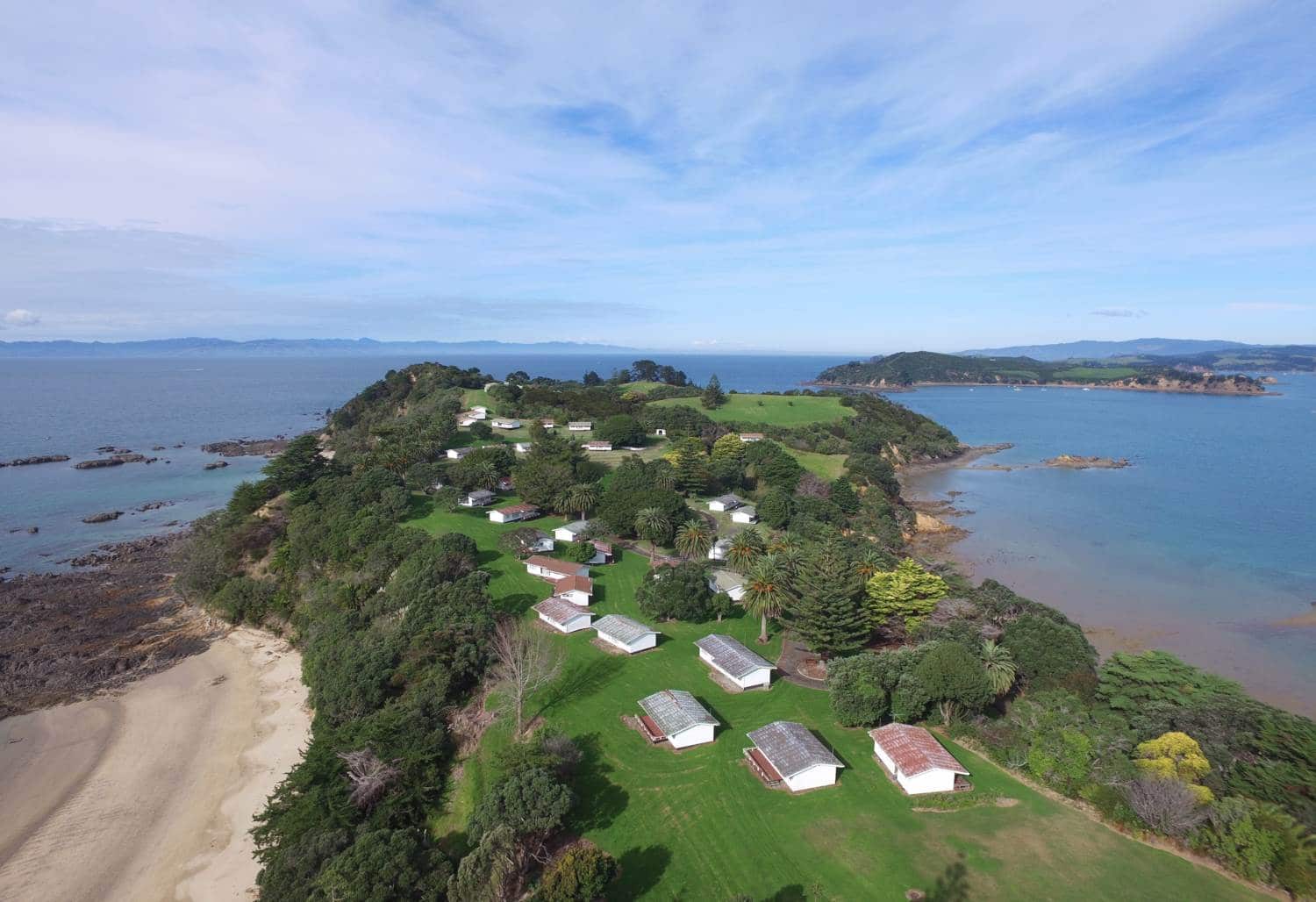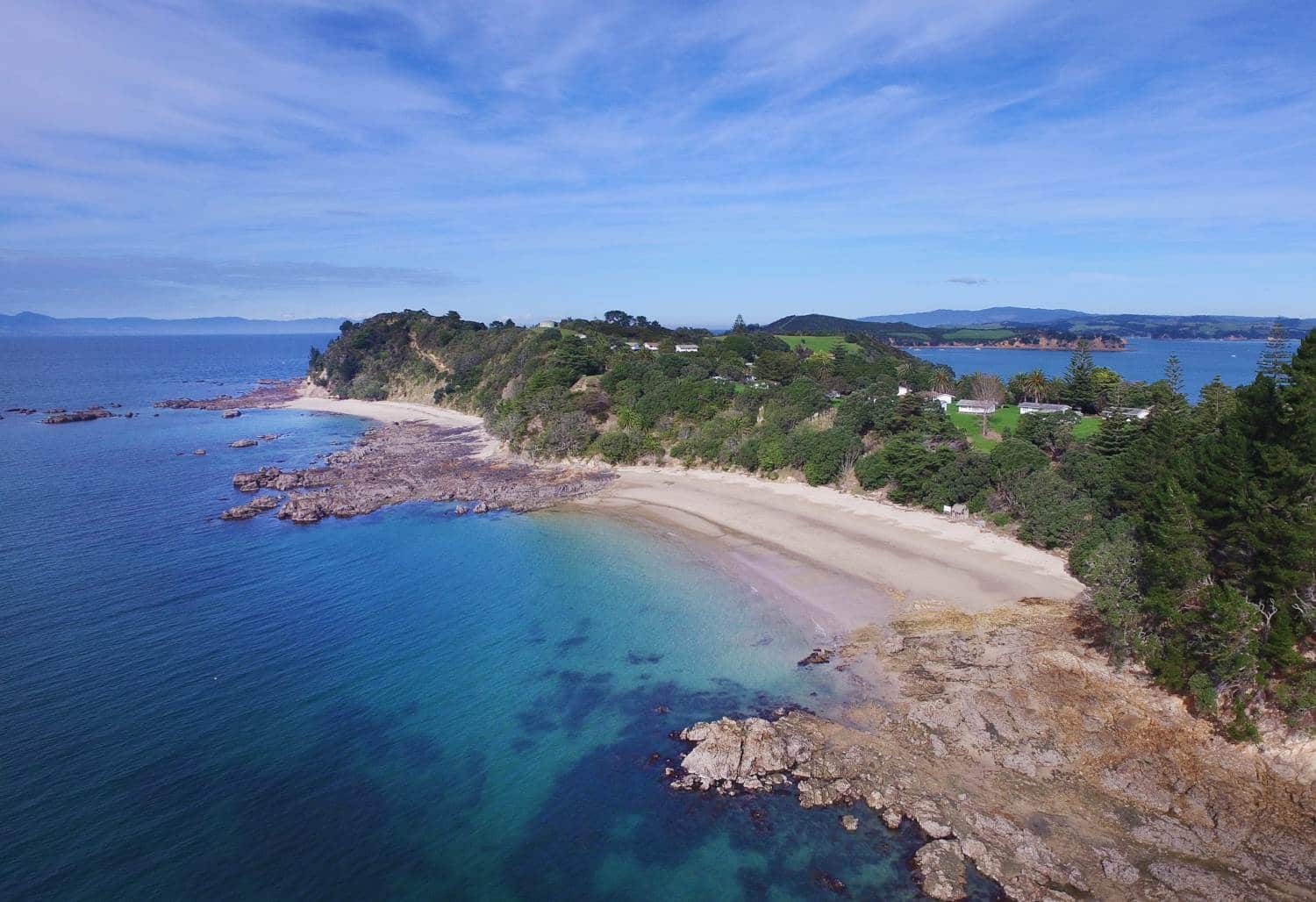 If you've got a spare NZ$40 million burning a hole in your pocket, and meet the government's foreign investment criteria, check out the listing over at realestate.co.nz. Otherwise, enjoy the incredible images of the island above.