Tasked with building a private retreat atop a five-story apartment block in the heart of Bangkok, designers at Thailand's WARchitect came up with 'The Skyscape', a unique abode cut off from the hustle and bustle of the streets below.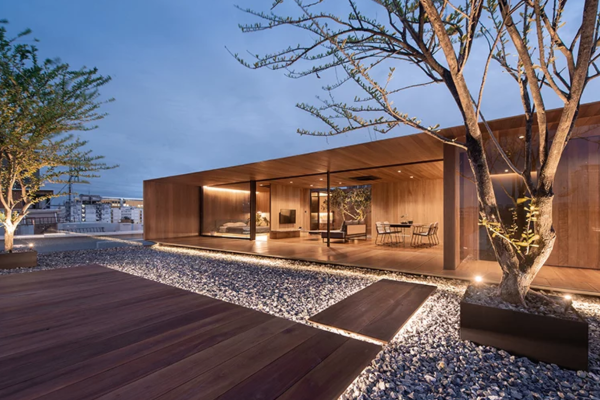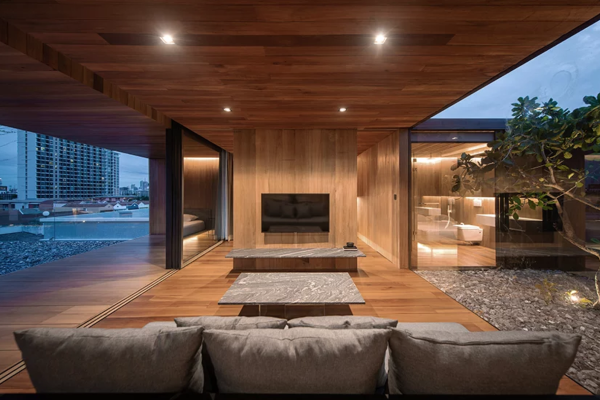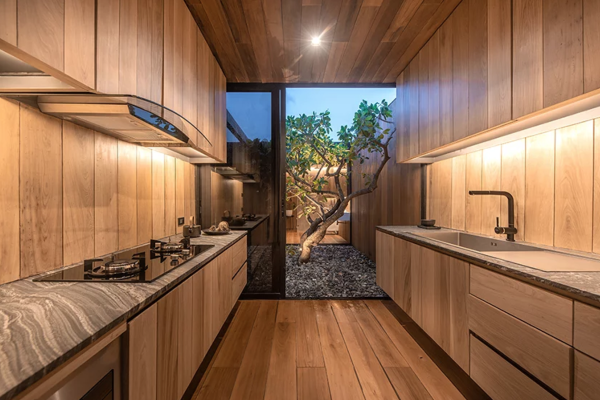 The owner wanted a simple home that couldn't be seen from the streets, with the resulting form essentially based around a box protruding from the top of the apartment building. From the below it looks like an extension of the building with straight corners and lines, when in fact it features a drop ceiling and sloped roof.
RELATED: 360-degree views of Rio De Janeiro from Studio Arthur Case apartment
The house itself is a minimalists dream. Divided into a six grid layout, each room is spacious and well lit, creating an openness that flows through the property. The front three sections contain the dining area, living room and bedroom, while the back three grids make up the bathroom, kitchen and a courtyard that can be seen from anywhere in the house.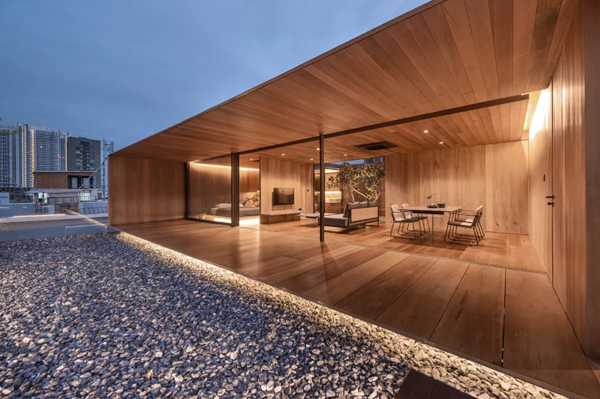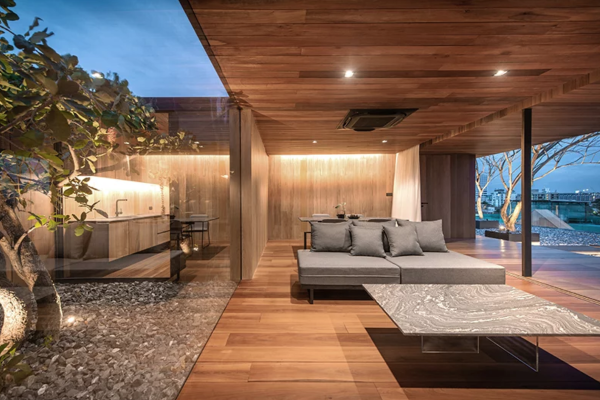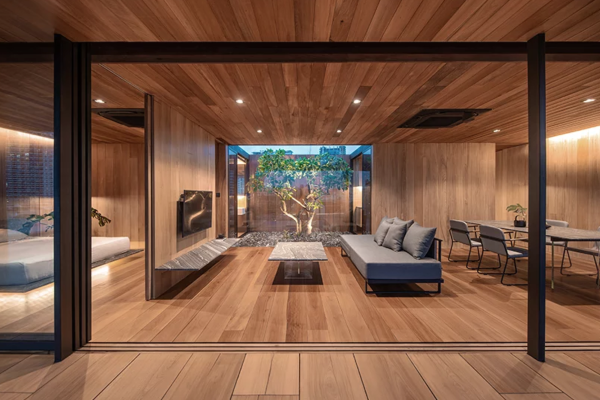 The distinctive home is covered in balau wood planks to create a feeling of warmth that complements the blue sky above. Inside, the furnishings are a mixture of grey and marble, with only the basics, such as a couch and king size bed included.
If you think this is impressive, be sure to check out Hyde + Hyde Architects "House For A Photographer" for another example of ingenious design.